What's the difference between Access Point mode and Router mode on the Deco?
After you setup the Deco network successfully, the Deco units will work in Router mode by default. When the Deco works in Router mode, it performs as a gateway device, so it has more gateway features like Antivirus, Parental Controls, QoS, IPv4 and DHCP server etc.
User can select Access Point mode according to the actual network environment. But when the Deco works in Access Point mode, it does not have NAT function, so the gateway features will disappear on the Deco app.
If you want to configure the Deco to Access Point mode, please refer to this link.
Note: Different models may differ in the feature.
Here we use the Deco M5 for example.
When the Deco M5 works in Router mode, open the Deco App and we can see the below features on the Overview and More page.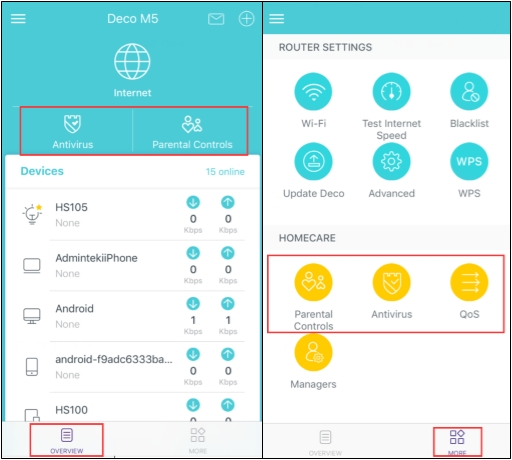 Click on Advanced, you can see the below features.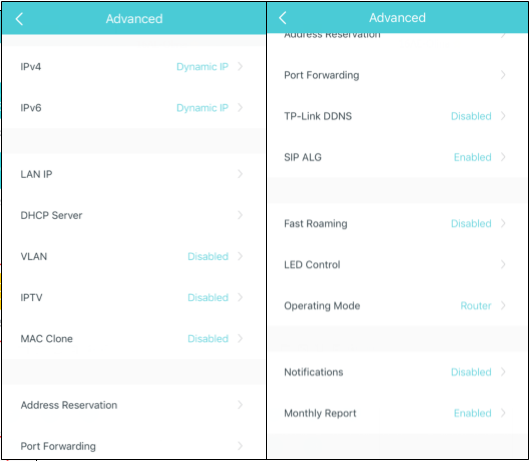 When the Deco M5 works in Access Point mode, you can see less features on the Overview, More and Advance page.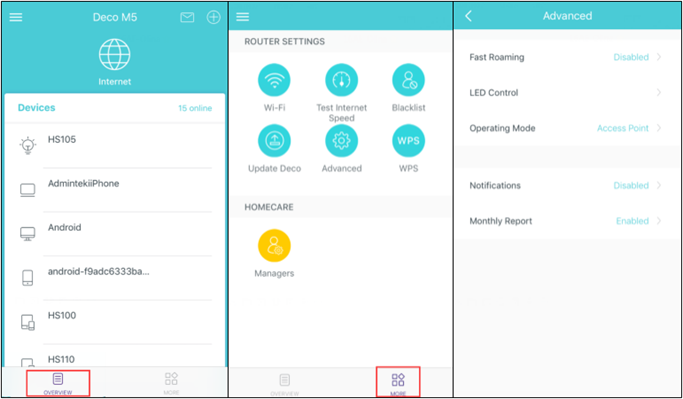 Compared with Deco M5, Deco M9 Plus has Shortcut and Automation features and more options under the Notification option.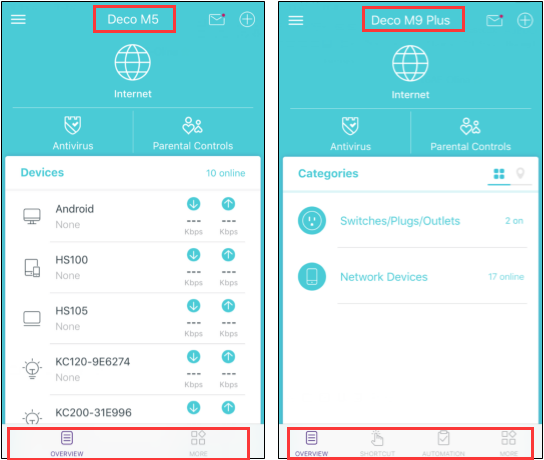 When the Deco M9 Plus works in Access Point mode, the Shortcut and Automation functions are still working, but on the Notifications page, options which are related to NAT function are disappeared.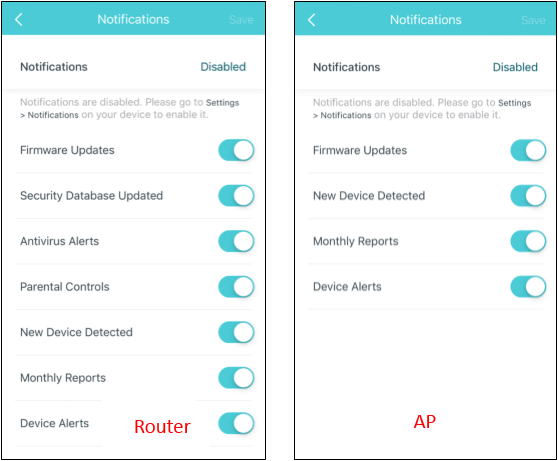 Note:
When Deco system works in Router mode, the Main Router is a Router, other Deco units are similar to normal client devices, they are connected to the main Deco by wireless or Ethernet.
When Deco system works in Access Point Mode, there has to be a main Router in front of the main Deco, providing Internet. In this case, the main Deco and other Deco units are basically equal, they are clients of the main Router.
Get to know more about Ethernet backhaul in Router Mode and Access Point Mode:
https://www.tp-link.com/en/support/faq/1794/
Is this faq useful?
Your feedback helps improve this site.
Iscriviti alla newsletter TP-Link prende la Privacy seriamente. Per maggiori informazioni sul trattamento dei tuoi dati consulta l'Informativa Privacy.
From United States?
Check products and services for your region.