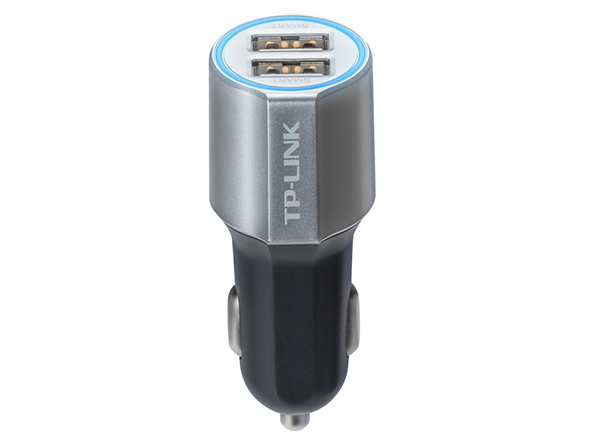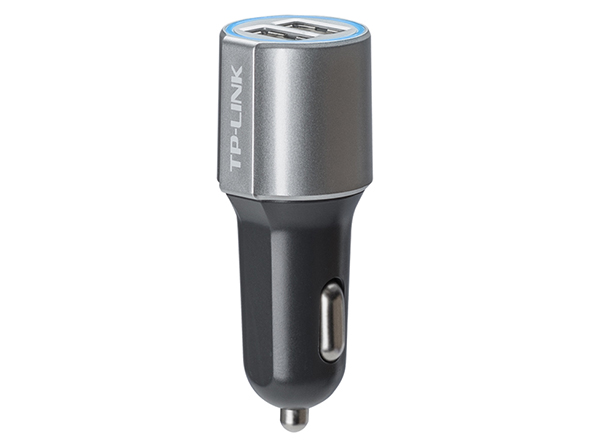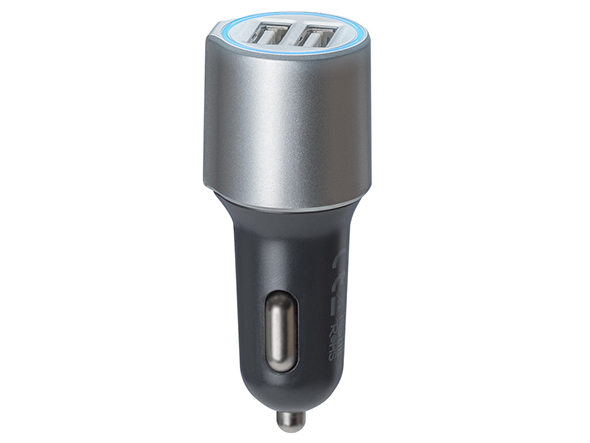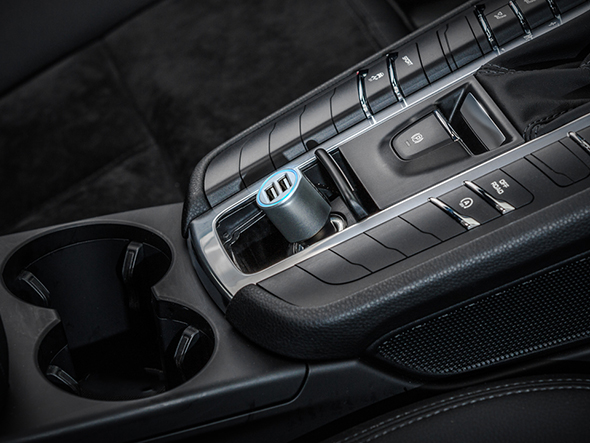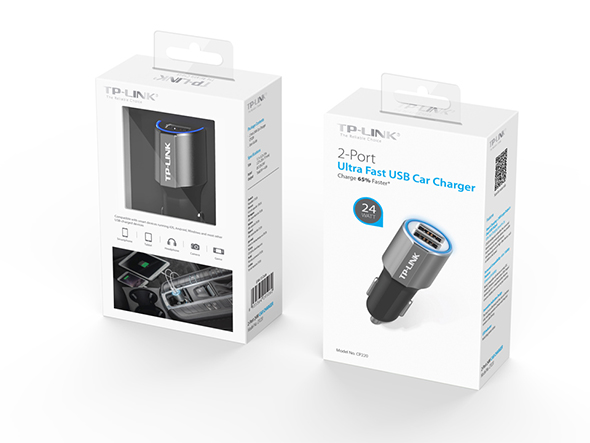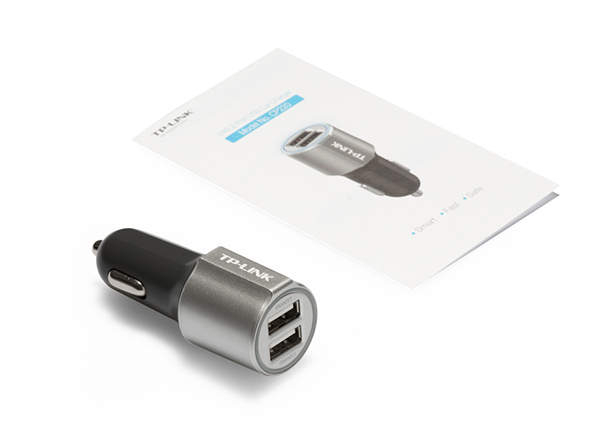 Adattatore per auto con 2 porte USB 24W
Esclusiva tecnologia Auto Detect & Smart Charging

Ricarica veloce 1.65X

Circuito intelligente

Compatibilità universale

Design innovativo
Velocità senza limiti
CP220 è provvisto di tecnologia all'avanguardia Smart Charging e incorpora le uscite USB dual 2.4A ad alte prestazioni. Le porte USB 2.4A permettono di caricare alla massima velocità tutti i tipi di dispositivi, sia che abbiano grandi batterie come i tablet che batterie più piccole come dispositivi indossabili.
Solo 30 minuti di carica per avere 9 ore d'utilizzo in più
Caricando per 30 minuti un iPhone 6s Plus mentre sei in auto, incrementi la carica del 38%. Hai così a disposizione 9 ore aggiuntive per utilizzare il tuo device.
* Il tempo di ricarica effettivo può variare a seconda dell'utilizzo.
Ricarica più veloce del 65%
rispetto al caricatore originale
Ricarica più veloce del 65%, risparmio del 40% del tempo di ricarica. Per ricaricare completamente un iPhone 6s Plus ci vogliono 150 minuti con CP220, mentre ce ne vogliono 250 con il caricatore Apple originale.
* Per ricaricare completamente un iPhone 6s Plus ci vogliono 150 minuti con CP220, mentre un caricatore originale nello stesso tempo raggiunge solo il 60% della carica.
Caricatore originale
La sicurezza prima di tutto
Non c'è compromesso quando si parla di sicurezza. CP220 dispone delle più recenti funzionalità di sicurezza per proteggere i tuoi dispositivi da surriscaldamento, sovracorrente, sovracarica e corto circuito.
Protezione da Surriscaldamento
Protezione da Sovracorrente
Protezione da Sovracarica
Protezione da Corto circuito
Un prodotto impeccabile
curato in ogni dettaglio
Una produzione di alto livello attraverso rigorosi controlli di qualità garantisce che tutti i dettagli di CP220 siano curati con attenzione, rendendolo un prodotto impeccabile. CP220 è realizzato in policarbonato di alta qualità e ABS, con dettagli in metallo che non solo lo rendono robusto e durevole, ma ne valorizzano il design.
Compatibilità Universale
Compatibile con dispositivi smart iOS, Android, Windows e la maggior parte dei dispositivi che si ricaricano tramite USB: da Navigatori GPS a Event Data Recorder. CP220 è compatibile con la maggior parte dei modelli di automobile.
Progettato per essere intuitivo
Un design unico
Il design ricercato e intuitivo suggerisce il giusto posizionamento di CP220 e permette di connettere i device nel modo più comodo.
Indicatore LED
Un indicatore LED ti aiuta a visualizzare lo stato della connessione e non ti distrae durante la guida.
CARATTERISTICHE HARDWARE
Indicatore LED
Blue LED power indicator
Dimensioni ( L x P x A )
1.1 X 1.1 X 3.0 in.(27 x 28 x 77 mm)
Compatibility
Smart devices running iOS, Android, Windows and most other USB-charged devices
Output Interface
2 USB-A 2.0 Ports
Input Interface
1 Car Cigarette Lighter
ALTRO
Contenuto della confezione
- 24W 2-Port USB Car Charger
- Quick Installation Guide

Iscriviti alla newsletter TP-Link prende la Privacy seriamente. Per maggiori informazioni sul trattamento dei tuoi dati consulta l'Informativa Privacy.
From United States?
Get products, events and services for your region.