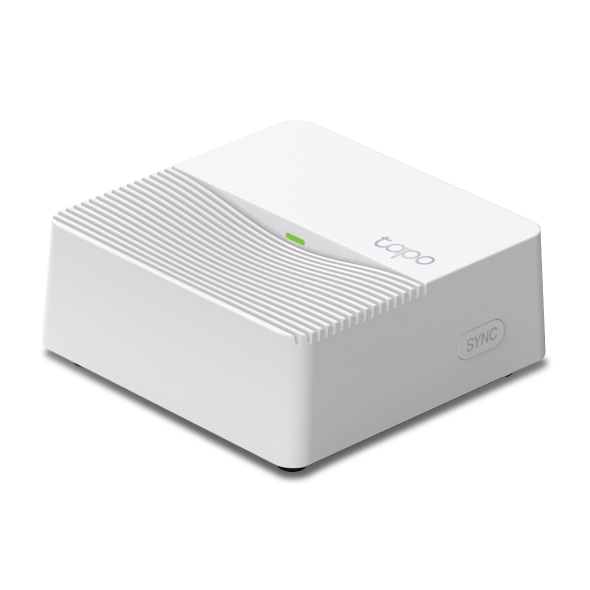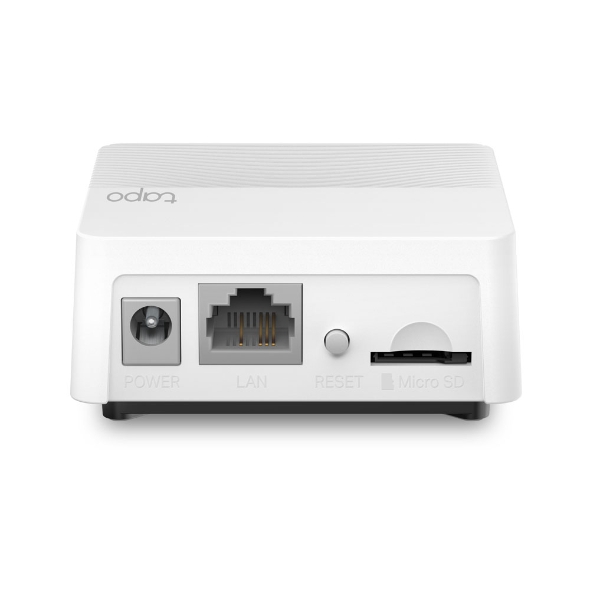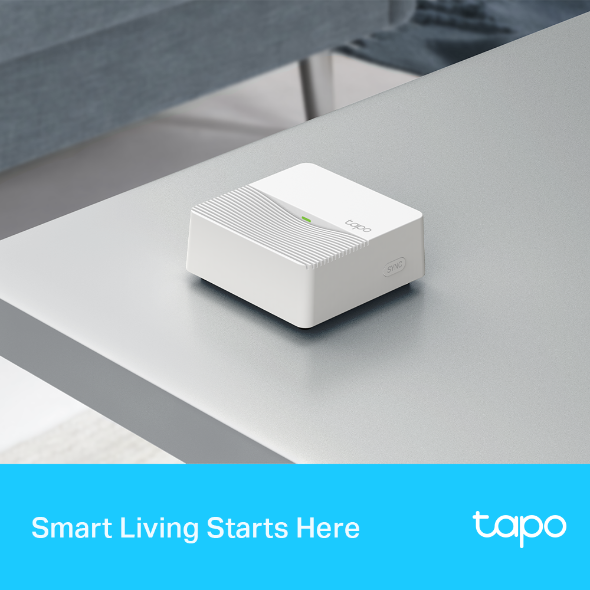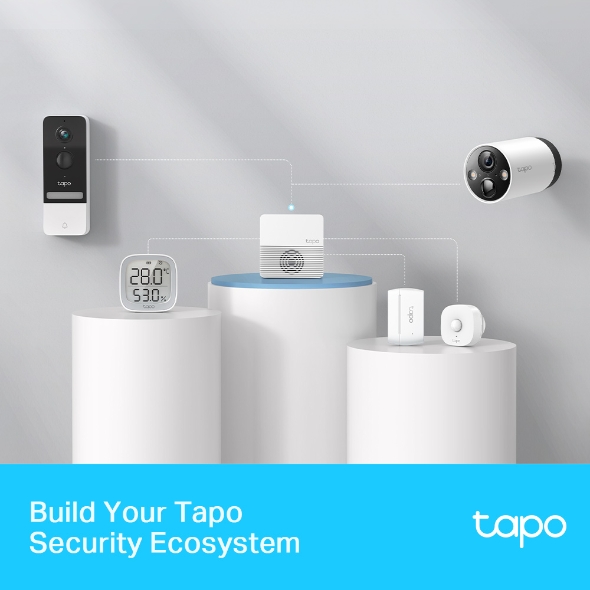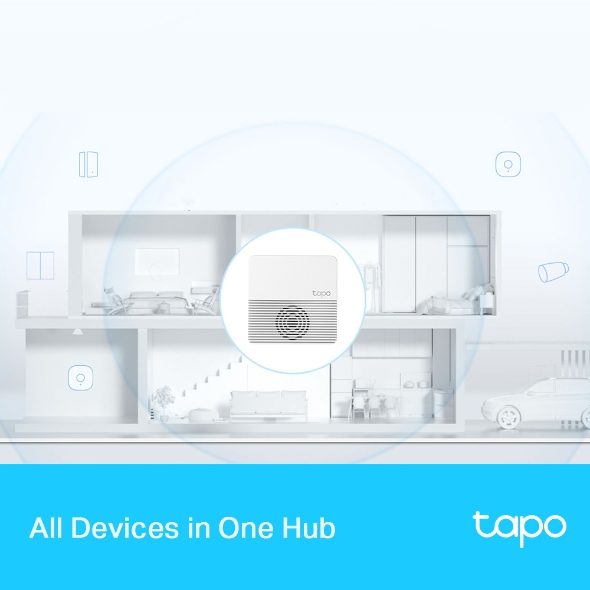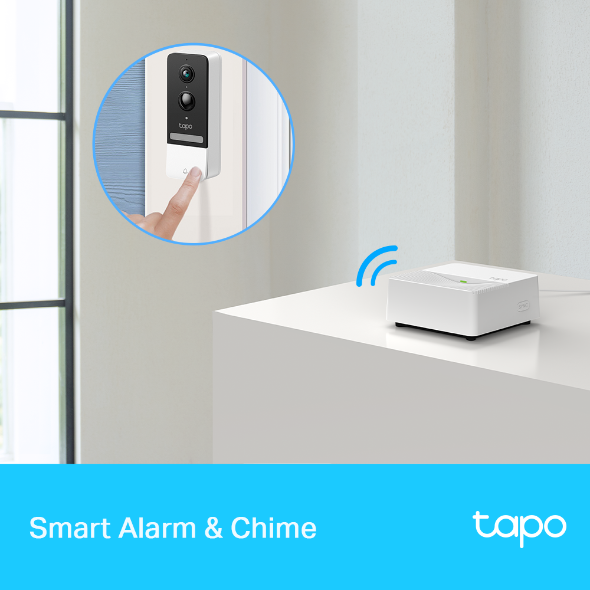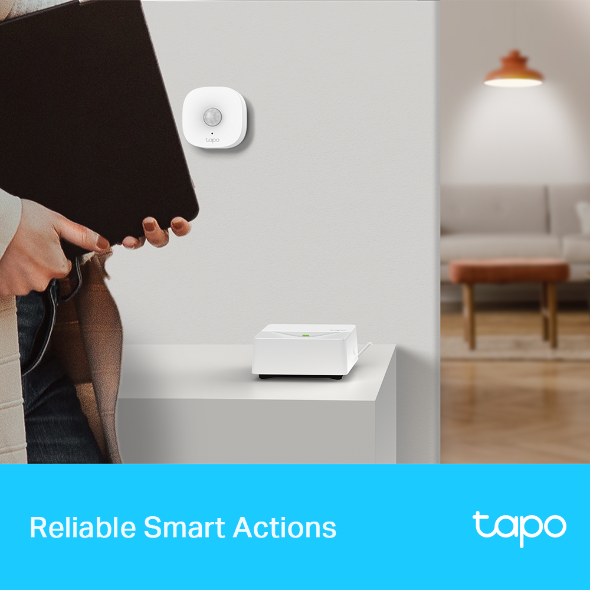 Connetti fino a 64+4 dispositivi smart – Crea il tuo ecosistema smart collegando fino a 64 dispostivi tra tasti e sensori + 4 telecamere smart (Tapo C420, Tapo C400) o video-campanelli smart (Tapo D230).
Allarme e campanello smart integrato – Compatibile con le telecamere smart (Tapo C420, Tapo C400), i video-campanelli smart (Tapo D230) e i sensori di movimento per creare un sistema di allarme o un campanllo smart.
19 suonerie disponibili – Numerose suonerie integrate per adattarsi a ogni tipo di scenario (fino a 90dB).
Storage MicroSD locale – Salva i video registrati dalle telecamere o dal campanello smart nella microSD card integrata (fino a 512 GB)† .
Protocolli Wi-Fi Low-Power – Connetti i dispositivi secondari in modo più efficiente, diminuendo il consumo di energia dei dispositivi a batteria.**
Controllo vocale – Compatibile con Amazon Alexa e Google Homeper automazioni hand-free.§
Il centro del tuo
ecosistema smart
Smart Hub
Tapo H200
Campanello e allarme smart
Storage locale
Fino a 512 GB
Smart living e sicurezza domestica
Abbraccia uno stile di vita intelligente connettendo al tuo ecosistema smart fino a 64 tra sensori, tasti o interruttori + 4 telecamere a batteria o video-campanelli.*
Tutti i tuoi dispositivi smart in un solo hub
Connetti fino a 64 dispositivi smart Sub-1G tra sensori, tasti e interruttori + 4 telecamere o video-campanelli*.
Scopri tutti i prodotti compatibili >>
fino a 64+4 dispositivi ‡
Campanello e allarme smart
Coordinandosi con dispositivi smart come telecamere, video-campanelli, tasti e sensori, l'hub svolge anche funzione di campanello d'ingresso e allarme di sicurezza.∆
∆ Sensori e tasti smart sono venduti separatamente.
Storage locale microSD †
Salva i video catturati dalle telecamere e dai video-campanelli smart nello storage locale Micro-SD† (fino a 512 GB).
Wi-Fi Ultra-Low Power
Grazie al protocollo wireless ultra-low power, l'hub H200 aiuta i dispositivi smart connessi a risparmiare energia, consentendo alle batterie di durare fino a 10 volte più a lungo.**
Supporto Smart Actions
Goditi automazioni hands-free come l'attivazione automatica delle luci al tuo passaggio o all'apertura di una porta, grazie alla sinergia con i sensori di movimento e di contatto.
Attivazione vocale

Compatibile con Amazon Alexa & Google Assistant.§

Spegni alle

23:00

Accendi alle

7:30

Programmazione & Timer

Imposta programmazioni personalizzate per automatizzare le tue routine quotidiane.

19 Suonerie integrate

Multiple built-in ringtones(bark, siren, doorbell, and more) and adjustable volume for your customized scenarios.
Installazione rapida e semplice
NETWORK
Frequency
2.4GHz Wi-Fi & Sub-1G 863.35MHz, 864.35MHz, 868.35MHz (for EU/UK) 920.9MHz, 921.7MHz, 922.3MHz (for US/AU).
PACKAGE CONTENTS
Package Contents
Tapo H200RJ45 Ethernet Cable Power AdapterQuick Start Guide
HARDWARE
Button
RESET Button
Indicator LED
System LED
Adapter Input
100-240V, 50/60Hz
Adapter Output
9V, 0.85A
Dimensions (W x D x H)
71.45*71.45*31.25 mm(2.8*2.8*1.2 inch)
ALTRO
Certificazione
CE, FCC, RoHS, RCM
† MicroSD card non inclusa. ∆ Sensori e tasti smart venduti separatamente.
‡ Tapo H200 può connettere fino a 64 dispositivi IoT (sensori, tasti, inetrruttori Sub-1G) + 4 telecamere/video-campanelli. Attualmente sono supportati i modelli Tapo C420, Tapo C400, Tapo D230, ma numerosi altri saranno aggiunti in futuro.
§ Per lavorare con Alexa e Google Home, Tapo H200 deve essere connesso a dispositivi IPC, sensori smart o interruttori Sub-1G.
* Tapo H200 supporta dispositivi sub-g che operano su determinate frequenze di banda: 863.35MHz, 864.35MHz, 868.35MHz (per EU/UK) or 920.9MHz, 921.7MHz, 922.3MHz (per US/AU).
** Confrontati con dispositivi alimentati a batteria che supportano protocolli Wi-Fi.
From United States?
Get products, events and services for your region.