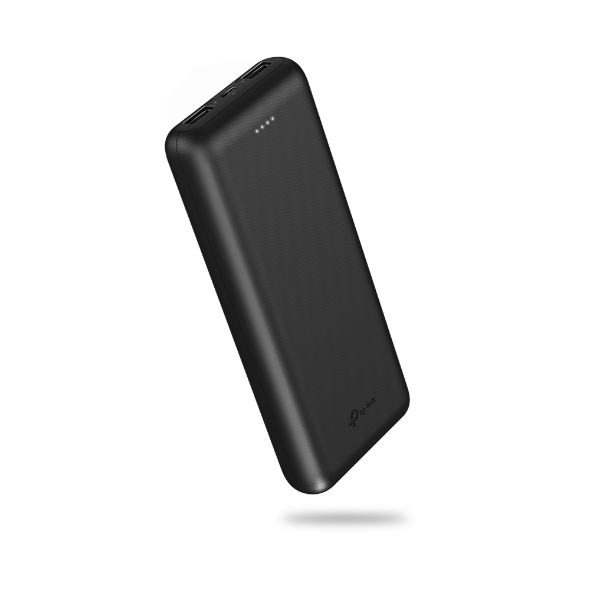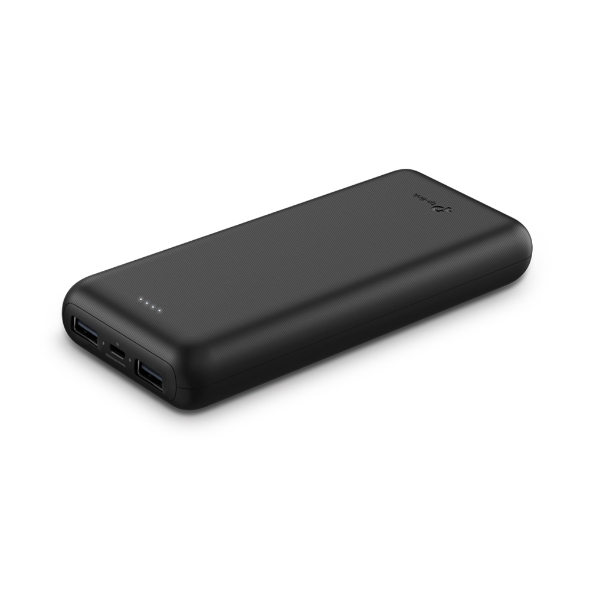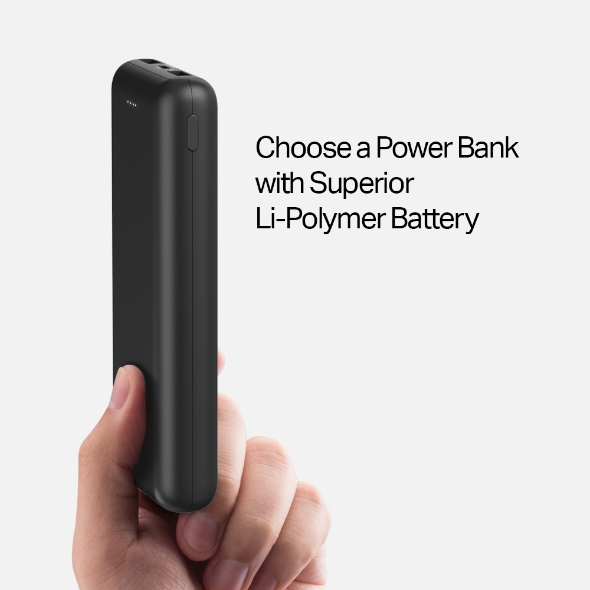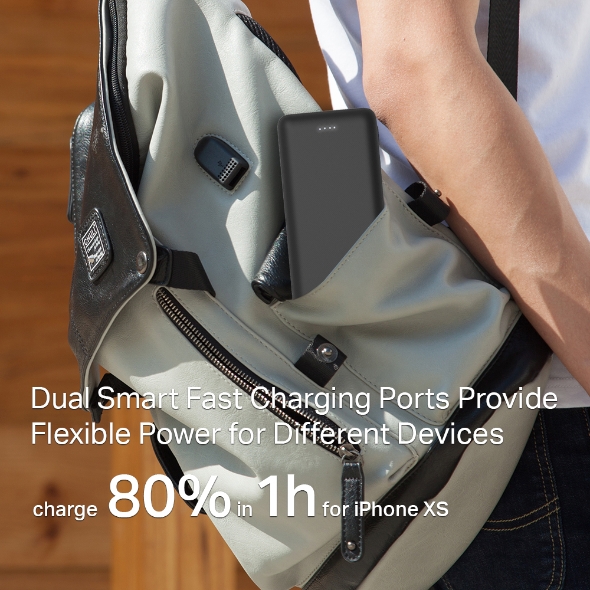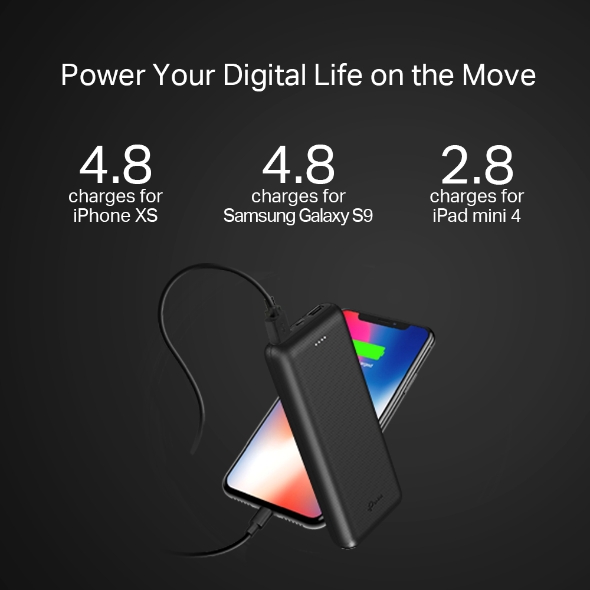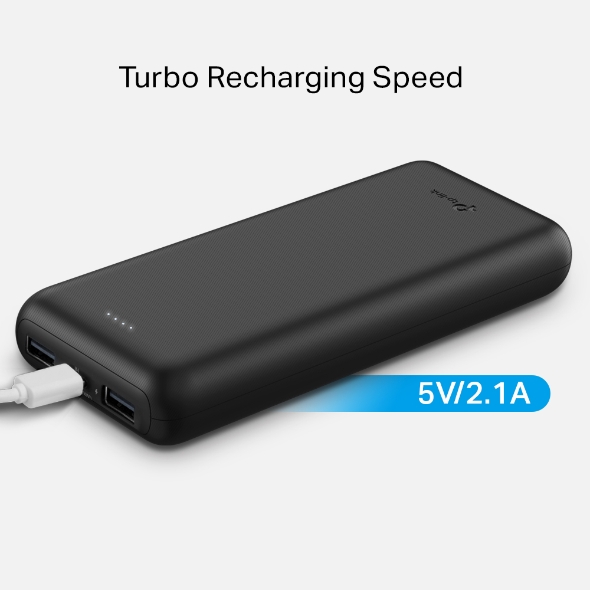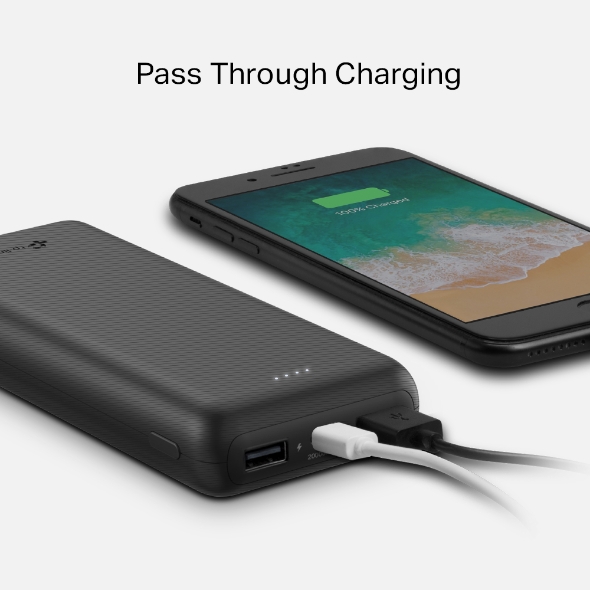 Power Bank Li-Poly 20000mAh
Alta capacità 20000mAh
Turbo ricarica 2.1A, raggiunge la piena capacità nella metà del tempo
Accumulatore Litio-Plolimero per la massima sicurezza
Il Power Bank e il dispositivo connesso possono essere caricati in contemporanea
Massima energia per i tuoi dispositivi
Power Bank Li-Poly
20000mAh
TL-PB20000
Doppia porta USB
TL-PB20000 è un powerbank ad alta capacità dotato di due porte USB di ricarica rapida fino a 2.1A, con tecnologia TP-Link Smart Charging in grado di riconoscere il dispositivo collegato e fornire la ricarica appropriata al tipo di batteria in uso.
carica 80% in 1h per iPhone XS
Un cuore di qualità superiore
L'accumulatore Litio-Polimero, confrontato con una batteria Li-Ion, aumenta la sicurezza e riduce sensibilmente il peso della batteria, per un dispositivo potente da portare comodamente nel palmo della mano.
Energia in movimento
Racchiuso in una scocca dall'elegante design, TL-PB20000 è un Power Bank ad alta capacità da 20000mAh compatibile con la maggior parte dei dispositivi mobili. La piena carica riesce a supportare il tuo dispositivo anche più di una volta.
4.8

ricariche per
iPhone XS

4.8

ricariche per
Samsung Galaxy S9

2.8

ricariche per
iPad mini 4
Ricarica Turbo
Con una velocità di ricarica di 5V/2.1A, TL-PB20000 si ricarica rapidamente, con un notevole risparmio di tempo rispetto ai mdoelli 5V/1A.
Ricarica simultanea
Potrai caricare in contemporanea il tuo Powerbank e il tuo dispositivo.
Compatibilità massima
Compatibile con la maggior parte dei dispositivi iOS, Android, Windows e molti dei dispositivi con ricarica USB.
Sistemi di protezione
contro
Corto circuito

in caso di corto circuito in fase di ricarica TL-PB20000 garantisce un feedback di protezione quasi immediato.

Sovra voltaggio

in caso di differente voltaggio dell'adapter.

Sovra corrente

per la ricarica di dispositivi anomali.

Sovraccarico

per la sicurezza del dispositivo connesso durante la ricarica.

Over-discharging

mantiene le performance di ricarica del dispositivo nel tempo.

Surriscaldamento

protegge i dispositivi dal raggiungimento di temperature troppo elevate.
Pronto a seguirti
Per avere sempre con te una ricarica di back up!
ENVIRONMENT
Operating Temperature
0℃~35℃
Storage Temperature
-20℃~45℃
Operating Humidity
≤95% non-condensing
Storage Humidity
≤75% non-condensing
PACKAGE CONTENTS
Package Contents
20000mAh Li-Polymer Power Bank TL-PB20000Micro USB CableUser Guide
Specificazioni
Capacità
20000mAh
Input
DC 5V/2.1A
Output
DC 5V/2.1A
Interfaccia
1 Micro USB port2 USB ports with smart-charging4 LED indicator for power level or charging status
Tasto
1 button to display power level
Compatibilità
Smart devices running iOS, Android, Windows and most other USB-charged devices
Misura
6.2 x 2.6 x 0.9 in. (157.8 x 65.4 x 24 mm)
Peso
376g
† I dati di caricamento si basano su test prodotto. I dati potrebbero variare in base alle reali condizioni ambientali di utilizzo.
‡ La capacità di 10000mAh equivale a 3.7V.
From United States?
Get products, events and services for your region.