Fast, Reliable, Long Range – An Advanced G.hn Powerline Protocol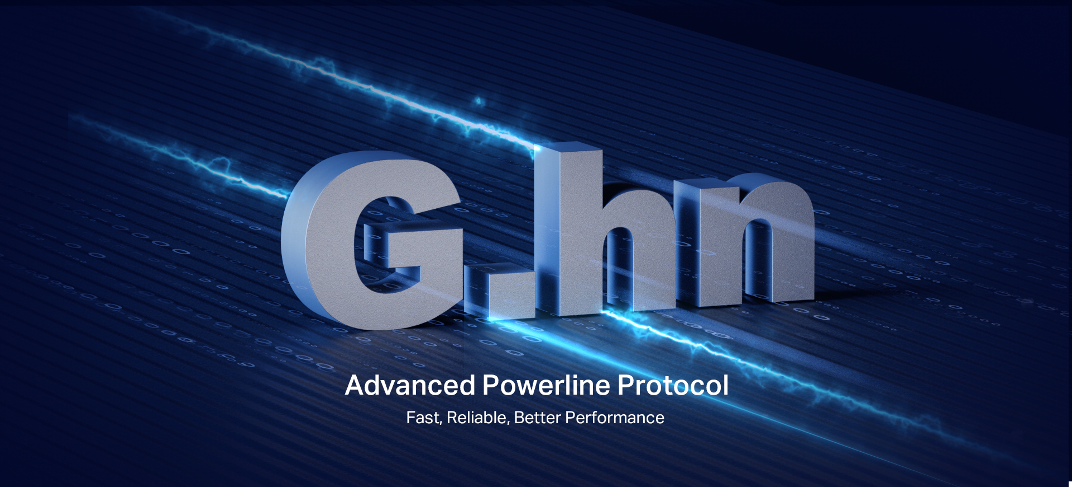 Today, it's getting harder and harder to separate from the internet. Take modern home designs for example. Now you have to figure out the network cable layout before starting your dream build. For older housing facilities, however, network cables might not even be present, and it is expensive and time-consuming to renovate.
In this context, network signal transmission technology based on powerline has hit the scene. Simply put, powerline technology uses the existing wiring in a home to carry network signals to all corners.
Network signals need to follow specific standards to be transmitted with powerline. These standards are called protocols. In the early days, the HomePlug protocol was widely used in powerline. After two generations of updates, HomePlug powerline has entered the Gigabit era, and the maximum theoretical rate can reach 1300 Mbps.
With the rise of the G.hn protocol in recent years, the peak rate of powerline has made a new breakthrough. Under the development of the International Telecommunication Union (ITU), the G.hn protocol has been upgraded from the original Wave-1 version to the Wave-2 version, and the theoretical maximum rate has also doubled up to 2 Gbps. And G.hn is still in the stage of continuous development. ITU is vigorously promoting the development of G.hn Wave-3, and the future powerline may soon enter the 10G era.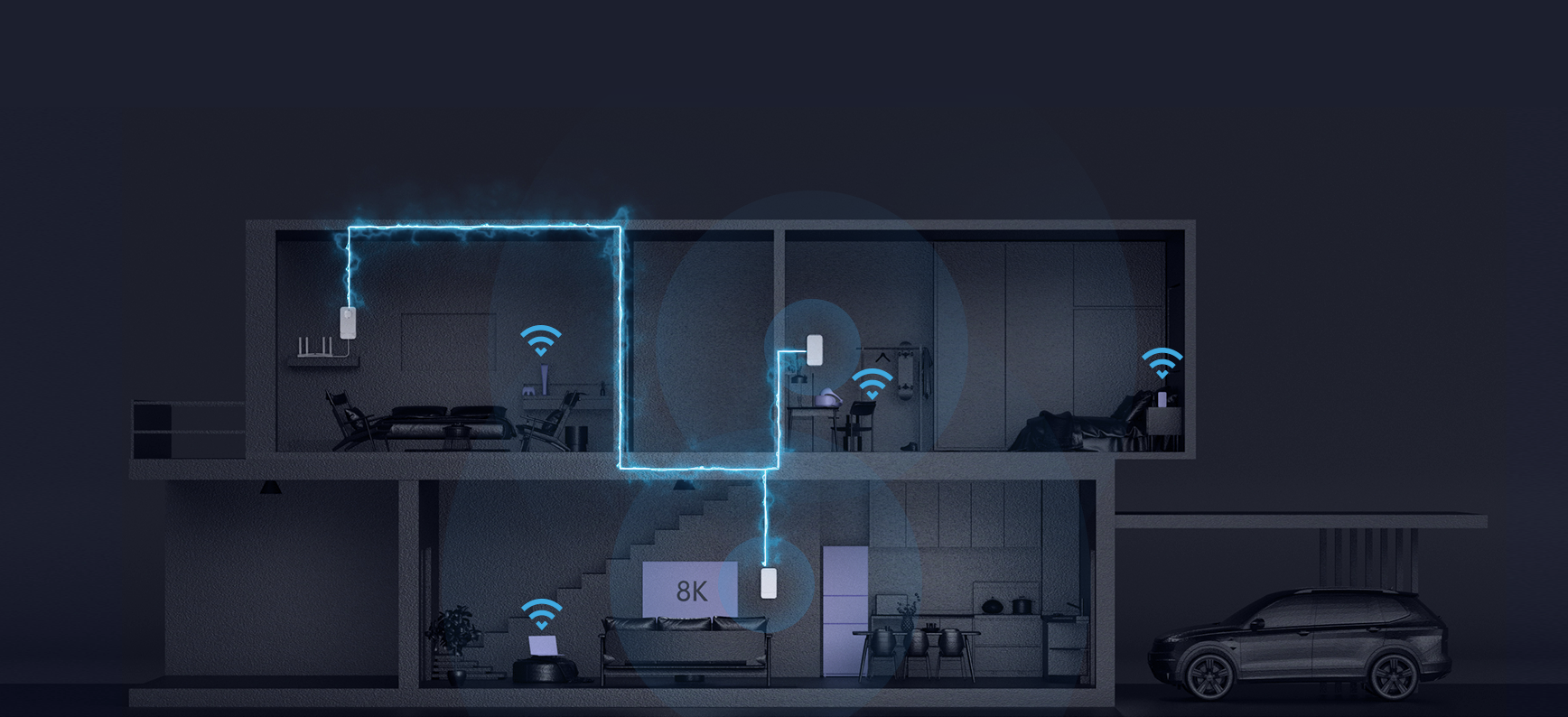 What can G.hn Powerline bring us?
Ultra-Fast Gigabit Networking

8K streaming, lag-free gaming, and VR, these constantly growing network demands can all be met by the advanced G.hn protocol. G.hn with 2×2 MIMO is like adding extra lanes to a highway. It establishes multiple simultaneous connections for you to enjoy higher speeds and greater stability.

No Fear of Multi-Device Interference

Heavy network signals, electromagnetic wave interference, and complex home electrical environments give unfavorable signal transmission to powerline. With the Compatibility Mode* on G.hn Powerline, you can easily avoid interference frequencies with one click.

*For those who don't know how to choose the best connection mode, please contact your VDSL network provider for help.

Reliable Long-Range Transmissions

Working through walls and floors, G.hn powerline reliably boosts your network to every room through your electric wiring. Under the same electrical circuit, the transmission distance can reach up to 300 m. Therefore, the G.hn powerline is ideal for use in multi-dwelling units (MDUs).
From United States?
Get products, events and services for your region.