How to confirm whether the router is connected to internet through Diagnostic function
Ce document concerne les modèles suivants :
For instance, if you want to check the connection of the
www.google.com
you can achieve it through Diagnostic.

Type the username and password in the login page, the default username and password
are both admin.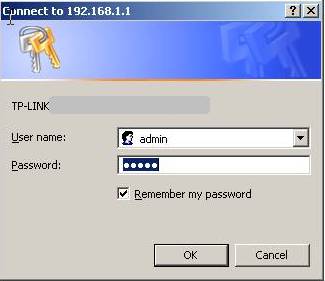 Click System Tools and Diagnostic.
Select one of the diagnostic tools: Ping.
Note: Ping troubleshoots connectivity, reachability, and name resolution to a given host or gateway.
Select the diagnostic tool: Ping
.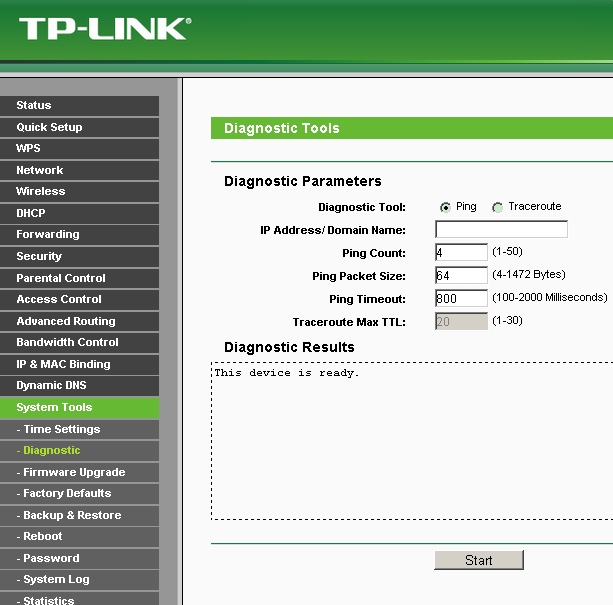 Type the IP Address/Domain name of the PC/server you want to ping the IP Address/ Domain Name.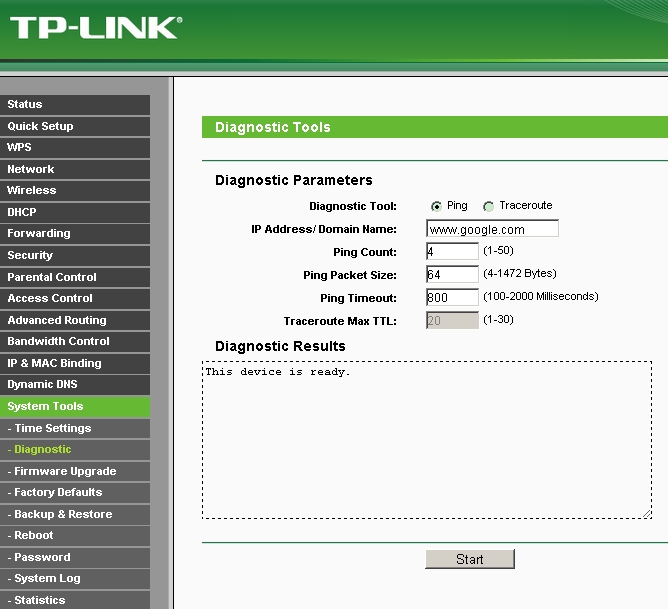 Click Start to diagnose. The following result indicates the connection is ok.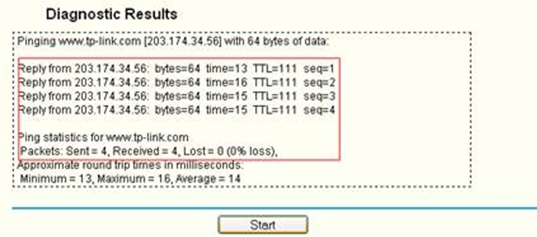 If it's successful to ping an IP address while not successful to ping the domain name, it's a DNS issue.
You may go to Network---WAN to change the DNS server to 8.8.8.8---Save.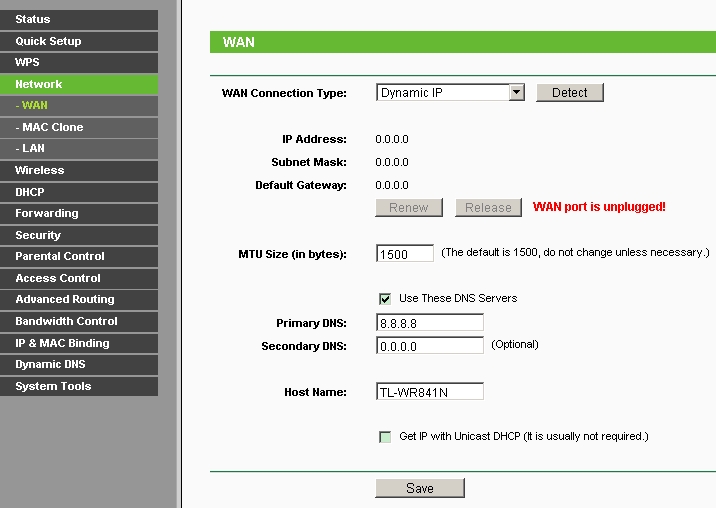 Pinging the domain name would be successful after you change the DNS server.
Est-ce que ce FAQ a été utile ?
Vos commentaires nous aideront à améliorer ce site.
De United States?
Infos produits, événements, services pour votre pays.