Best Mesh WiFi Systems of TP-Link in 2020
Tired of buffering and WiFi dead zones in your house? Mesh WiFi can definitely help. Mesh WiFi delivers seamless connections, faster speeds, and stronger signals to every corner of your home. Immerse yourself in uninterrupted streaming or gaming, anywhere from the bedroom to the backyard.
Today, we're going to recommend what we think are the best mesh WiFi systems from TP-Link in 2020 and explain some frequently asked questions to get you started in the wonderful world of mesh networking.

A myriad of mesh WiFi systems are available on the market nowadays. Among them, the Deco Whole Home Mesh WiFi System impresses many with its stylish appearance, excellent mesh WiFi performance, competitive price, and industry leading technology.
Model Number

TP-Link Deco

Netgear Orbi

Google WiFi

Wireless Backhaul

Tri-Band:

2.4G, 5G_1, and 5G_2 (Deco M9 Plus)

Single-Band:

5G

Dual-Band:

2.4G and 5G

Mesh Protocol Supported

IEEE 802.11k/v/r

IEEE 802.11k/v

IEEE 802.11s

True Seamless Roaming

√

×

×

APS (Adaptive Path Selection)

√

×

√

IoT Mesh

√ (Deco M9 Plus)

×

×

WiFi 6 Mesh

√ (Deco X20 and X90)

√

×

AI-Driven Mesh

√ (Deco X90)

×

×

Powerline Backhaul

√

×

×

Wireless + Powerline Bandwidth

√

×

×

Band Steering

√

√

√

AP Steering

√

√

√

Self-Healing

√

√

√
Here we list the best Deco Whole Home Mesh WiFi Systems in 2020. You can also refer to the Buying Guide to find the ideal Deco for you.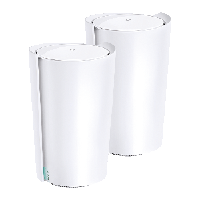 WiFi Covers Every Corner of Your House
Deco X90 is designed for large houses. It boasts uninterrupted tri-band WiFi with an incredible overall speed of 6600 Mbps. A 2-pack kit is able to cover up to 6,000 square feet, sufficient for your whole home. With X90, you don't worry about drop connections or buffering—whether you are playing games in the attic or streaming movies in the backyard.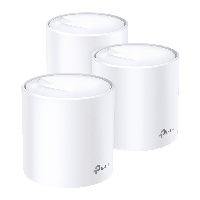 Blazing-Fast WiFi Speed
Although WiFi coverage isn't quite as broad as the X90, Deco X60 still matches it for speed. The latest WiFi 6 technology delivers true gigabit speeds (2,402 Mbps on 5 GHz and 574 Mbps on 2.4 GHz) to all of your devices. You and all of your family members can enjoy immersive live-streaming all at the same time with flawless video, clear audio, and no buffering.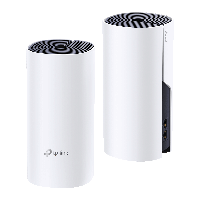 WiFi that Works through Walls
Thick walls used to be a headache for getting WiFi coverage in many homes, but not when mesh WiFi combines with powerline technology. Deco P9 ingeniously uses your home's existing electrical wiring to let signals "travel through walls", creating stronger connections between Deco units and minimizing the negative impact of walls and other obstacles on your WiFi signal.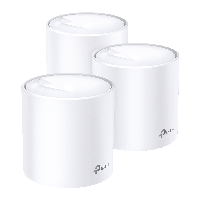 Connect More Devices Simultaneously
Have you ever realized how many devices are joining your home WiFi network? Phones, tablets, computers, cameras, and a wide variety of internet-enabled devices, to name a few. With higher capacity and quadruple throughput, powered by WiFi 6, Deco X20 can connect more than 150 devices at the same time, without dragging down performance. Enjoy a more efficient network regardless of how many devices are on it.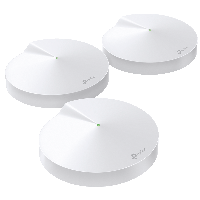 Smart WiFi with a Built-in IoT Hub
Deco take care of more than just fast, stable WiFi. As more and more IoT devices come into your home to facilitate your smart life, Deco M9 Plus gives you a means to control them with an integrated IoT hub. Manage smart home devices right from the Deco app.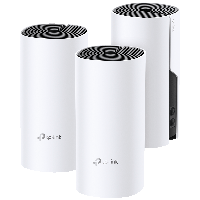 Gigabit Wired Connection
A wired connection lets you take full advantage of your broadband speed. Apart from WiFi coverage, Deco M4 provides two gigabit Ethernet ports. You can plug computers, smart TVs, or game consoles into the ports for stable, blazing-fast wired connections.
Simply unbox your Deco and install the Deco app for iOS or Android. The app will walk you through the setup and help you get your network up and running in minutes.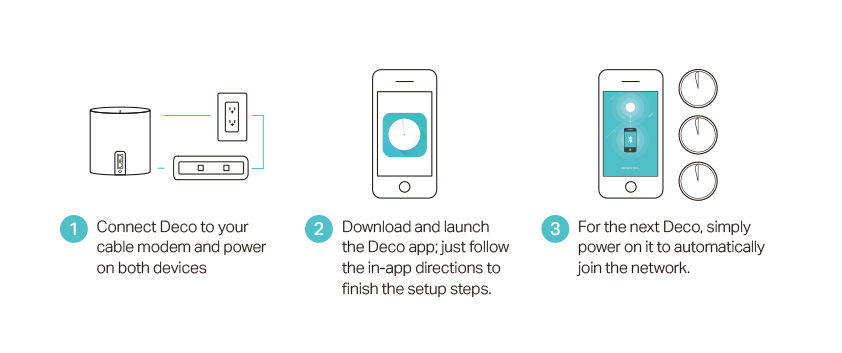 A router usually cannot cover every corner of a house, leaving many spots with poor WiFi signals. If you extend its coverage with other devices such as extenders, they set up separate networks, causing dropped connections when you switch networks or keeping you connected to a weaker signal.
Mesh WiFi is ideal for whole home coverage. It uses multiple nodes working together to form a unified network through your home, and automatically chooses the best node and band for your data. You can enjoy uninterrupted streaming even when you move around your home. What's more, you can easily extend WiFi coverage whenever you need. Simply add new mesh units and the system will automatically sync settings to them.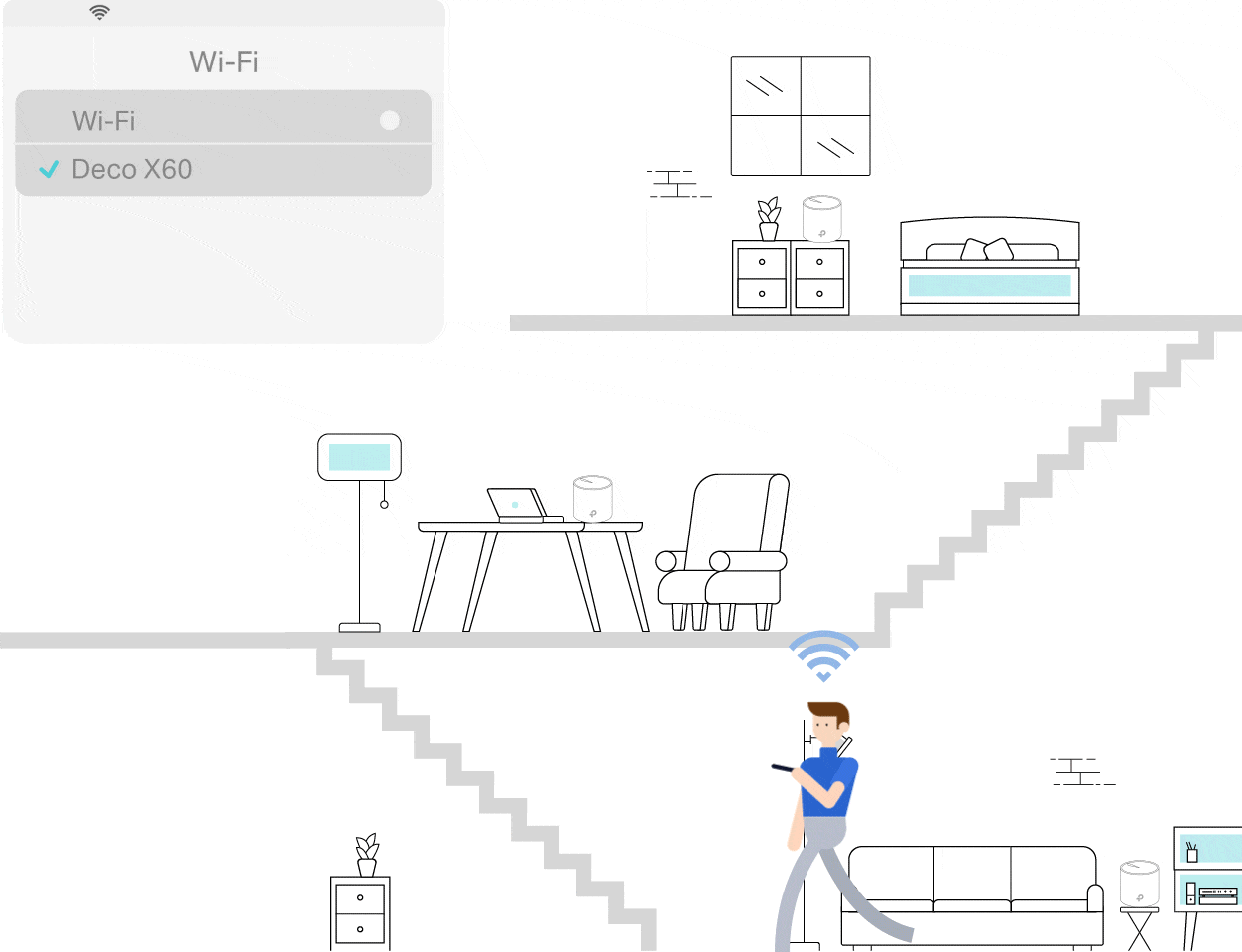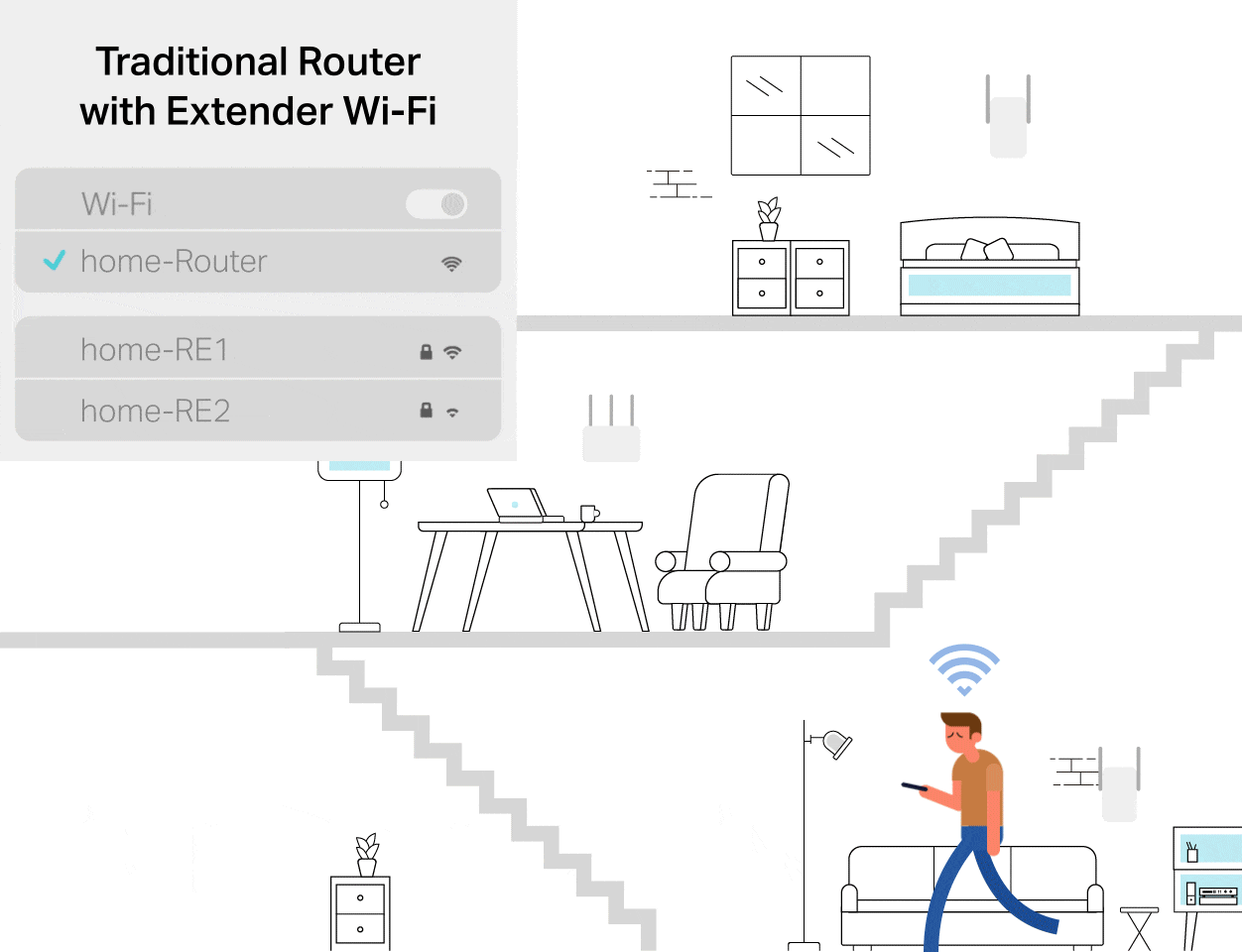 The number of Deco units needed mainly depends on your home size. Find your home size in the chart below to get the general recommendation.
| | | |
| --- | --- | --- |
| Home Size | Bedrooms | Deco Units |
| More than 6,000 sq. ft. | 5+ | > 3 |
| 3,000-6,000 sq. ft. | 3-5 | 3 |
| 1,500-3,000 sq. ft. | 2-4 | 2 |
| Less 1,500 sq. ft. | 1-2 | 1 |
The places to put your Deco units depends on the layout of your house. Find a layout similar to your house in the figure below to get the placement reference.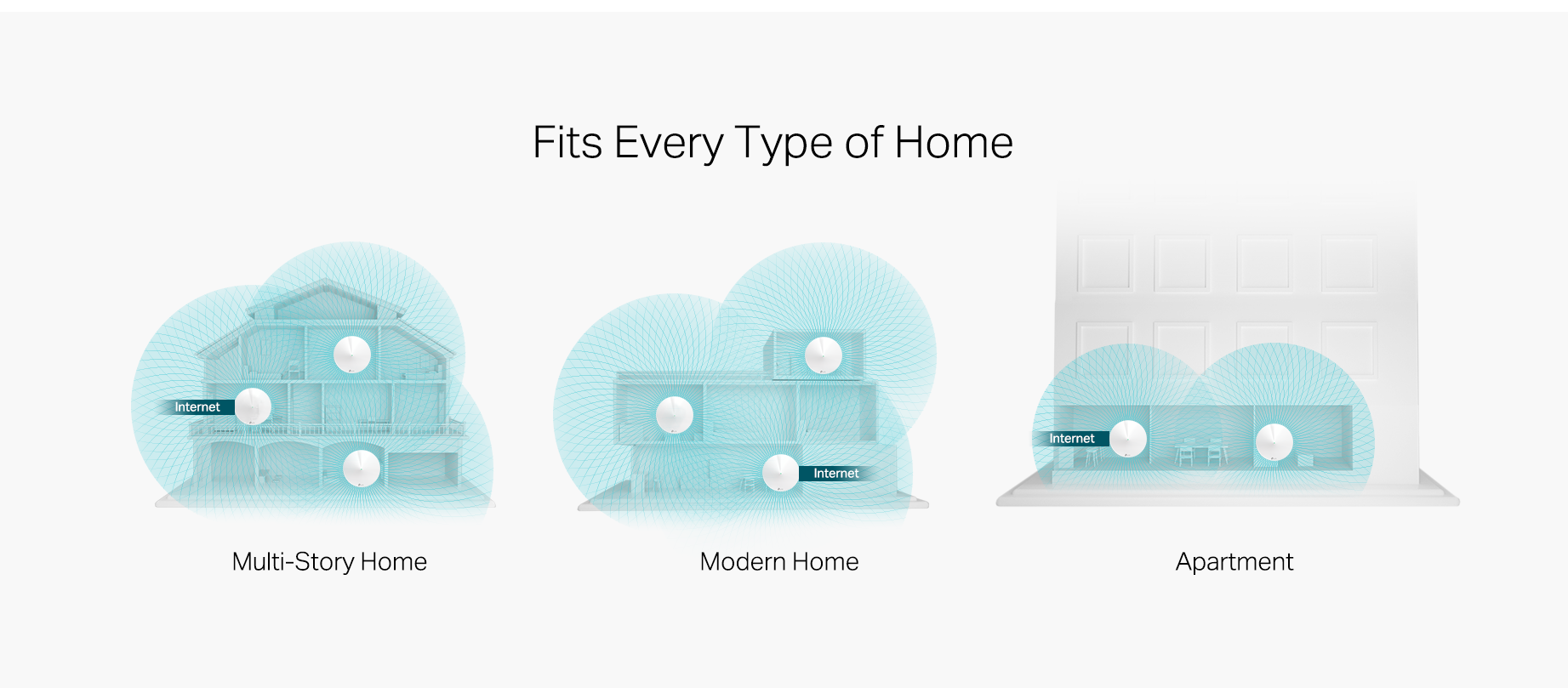 Advanced WPA3 Network Encryption
Deco Mesh WiFi supports WPA3, the latest WiFi security protocol. It safeguards your home WiFi with more secure encryption of passwords and enhanced protection against brute-force attacks.
Quality of Service
Prioritize the connection of your phone or laptop for a set duration, like before a video conference, or prioritize preferred online activity (like gaming or streaming) for all your family members. Deco will allocate greater bandwidth to what you prioritize, even when there is heavy traffic.
Powerful Antivirus
Deco Mesh WiFi identifies then blocks malicious sites and potential threats in time, protecting all of your home network devices every day.
Parental Controls
With the Deco app you can easily keep your family safe online. Simply set a profile for each family member based on age, and set custom time limits and online time allowances. Assign devices to profiles so rules extend to individual devices as well as family members.
Seamless Roaming
Deco nodes work together to form a unified network with the same network name and password. Switching from one node to another is smooth and unnoticeable, creating a truly seamless online experience even when you're streaming.
Adaptive Path Selection
TP-Link Mesh Technology dynamically chooses the best route and band for your data, so you can enjoy a fast WiFi connection wherever you are in your home.
WiFi 6 Mesh
The latest WiFi standard, WiFi 6, brings highly efficient WiFi with faster speeds, smoother connections for more devices, and advanced security protection. Combining it with TP-Link Mesh technology delivers revolutionary whole-home WiFi.
AI-Driven Mesh
Armed with the AI-Driven Mesh technology, Deco automatically learns from home network experience and improves itself accordingly. This provides the ideal mesh WiFi customized for your home network.
Smart Antennas
Smart antennas automatically detect other Deco units' locations and establish a stronger backhaul between each other via signal concentration. This boosts coverage and improves wireless connections.
From United States?
Get products, events and services for your region.