6 Reasons to Buy Deco Voice X20 (Even if you already have a smart speaker)
If you're anything like me, then you've probably noticed the amount of plugged-in devices filling up your home, occupying nearly every flat surface imaginable. Whether it's a smart speaker, TV, game console, or charging station, you're probably running out of outlet space to even plug them in.
This is where Deco Voice X20 comes in.
By combining a Mesh WiFi system with a built-in Alexa speaker, you can avoid the digital clutter and cover your home with WiFi 6, all while keeping Alexa nearby.
If that's not enough to get your hands on a Deco Voice, here's a countdown list of why you should include this new Mesh system in your smart home.
6. You can upgrade your home network to WiFi 6.
Deco Voice X20 is the first WiFi 6 Mesh system with a built-in smart speaker. This means you'll have a voice assistant backed by all of the powerful features of the latest generation of WiFi. One such feature is OFDMA.
OFDMA increases the efficiency of your network by delivering data to multiple devices at the same time. Rather than transmitting data to one device at a time, OFDMA enables your network to do this simultaneously both for downloads and uploads.

Deco Voice X20 also comes with advanced MU-MIMO technology which allows for more simultaneous device connections. This way, the speed of your connections doesn't drop just because you have more than one device streaming Netflix. Unlike the MU-MIMO of Wi-Fi 5, however, Wi-Fi 6 enables this feature for uploads, so even if someone has a virtual meeting in another room, someone else's Minecraft server won't be affected.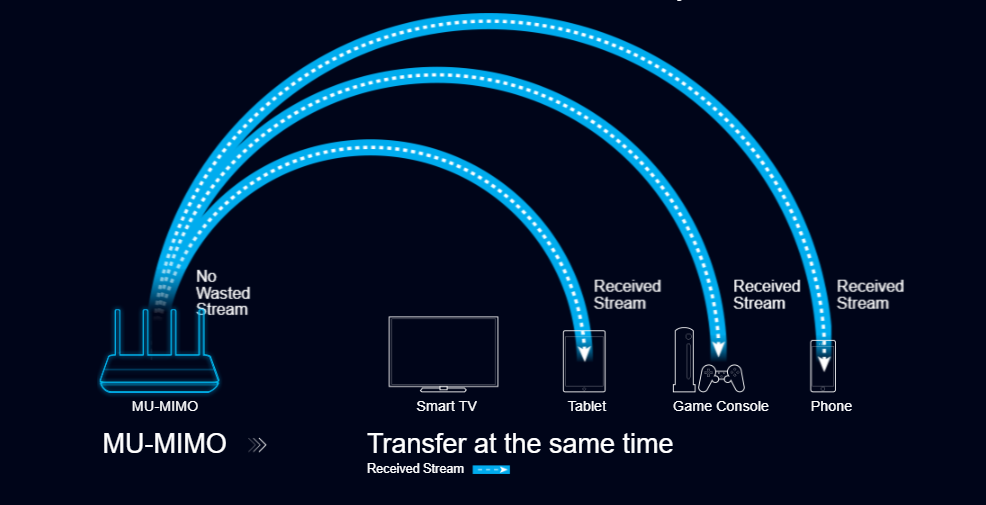 Of course, Deco Voice X20 features all of these and more: reduced power consumption, more capacity, and faster speed compared with AC1800 Mesh systems.
5. You can stream your favorite music and podcasts.
Whether you've curated the perfect Spotify playlist or already subscribed to a fascinating podcast about exotic spices, Deco Voice X20 allows you to skip listening to a mobile device or sitting at your computer.
Enjoy your own audio experience with support for Amazon Music, Spotify, Pandora, Tune In, and more—all straight from your Mesh system.

4. You'll find a solid WiFi connection from anywhere in the home.
Probably the number 1 reason you're looking for a Mesh product in the first place: phenomenal coverage.
Deco Voice X20 comes as a 2-pack with enough range to cover 4,000 feet. This is all thanks to its superior technology like Beamforming, which concentrates signals to transmit farther so you'll have full bars even in the isolated rooms of your house.
Plus, as a Mesh device, every Deco Voice X20 works with every other Deco product to form one seamless WiFi network. No more scrolling through different WiFi names to find the one with the strongest signal. Every signal acts as one with one name and one password.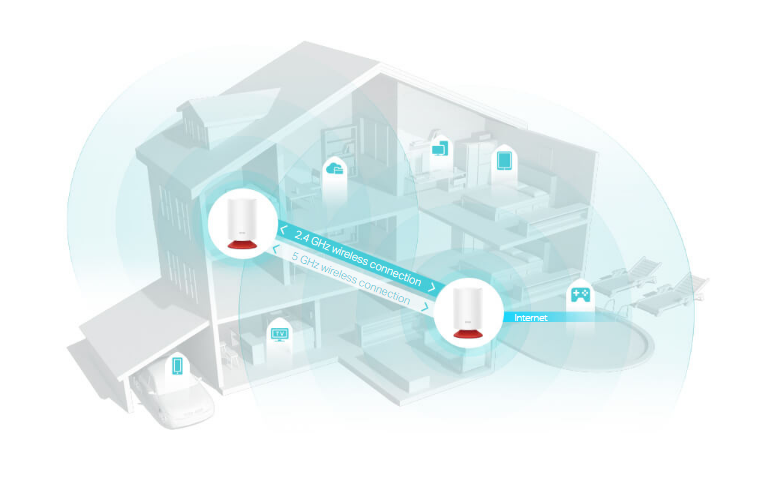 3. It protects your entire smart home including the devices.
Deco Voice X20 comes jam-packed with security features that extend beyond just protecting your internet connection. Of course, you'll get all the staples including the WPA3, which offers you some of the latest protection against hackers.
One such feature is increased encryption which helps defend even weak passwords from being guessed by sophisticated brute-force attacks. This way, you'll still have protection even if you don't opt for a 20-character behemoth of a password.
While WPA3 is the latest security protocol for wireless networks, Deco Voice X20 also comes with a suite of features that go the extra mile by protecting all the IoT devices connected to your Mesh system: namely, HomeShield.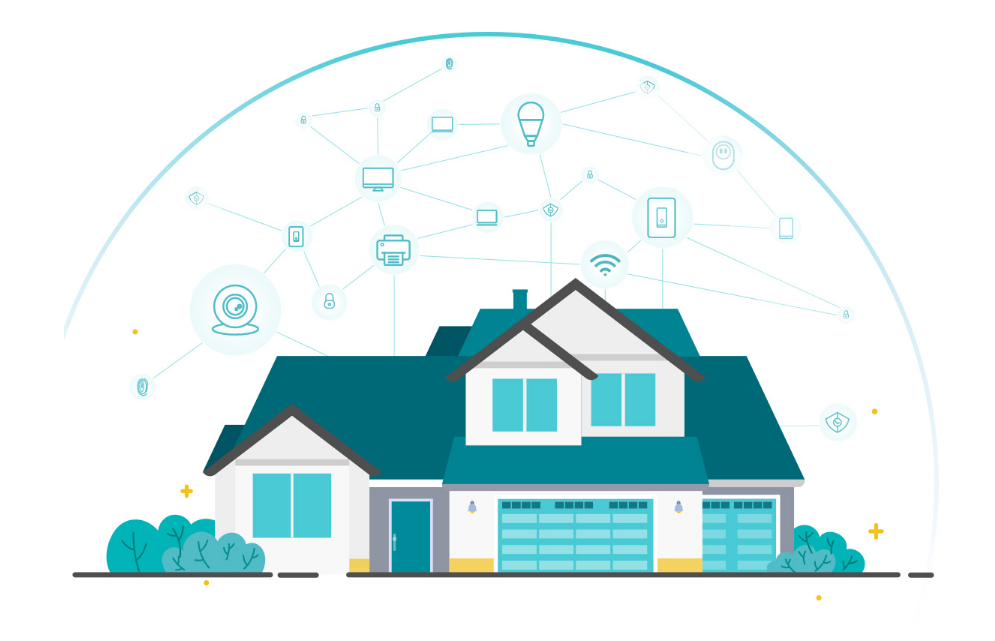 TP-Link HomeShield allows Deco Voice X20 to go a step further than common smart speakers, it provides robust security with real-time IoT protection. This identifies all of your IoT devices and monitors their security performance the moment they connect to your internet.
With a built-in firewall, Deco Voice X20 provides an additional layer of encryption and blocks against hackers' cyber threats and attacks.
2. It's a Mesh system with quality sound.
Considering Deco Voice X20 comes with a built-in smart speaker, sound technology became a major focus for us. An ideal smart speaker needs to focus on two areas: audio input and output.
When it comes to microphone technology, Deco Voice X20 features far-field voice recognition which basically means the technology is precise enough to pick up your voice in any environment up to 10 meters away. This lets Alexa hear you even if there's a lot of background noise like when you're hosting a party.
However, if you're concerned about a sensitive microphone as a part of your home network, don't worry. Every Deco Voice X20 unit comes with Privacy Mode, which completely shuts down the microphone so no audio can be captured.
As for the sound quality of Deco Voice X20, its immersive acoustic system delivers crystal-clear voice so you'll always be able to hear the lyrics of a song or the cooking instructions read by Alexa.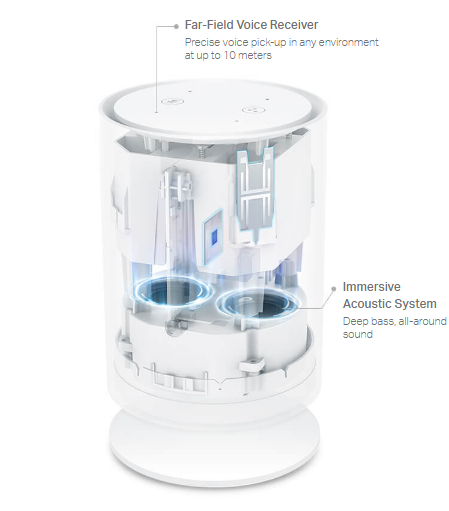 All-in-all, you'll have premium sound to play alongside your corner-to-corner WiFi coverage.
1. It's an All-in-One Mesh system.
The best part of the Deco Voice X20 is the fact that it combines all the features of a Mesh WiFi system with that of smart speakers. No more plugging device after device in every room to ensure you have both Wi-Fi and a smart speaker close enough to respond to your requests.
This saves you precious outlet space while also saving you a pretty penny if you're looking for both an upgrade to Wi-Fi 6 alongside smart devices.
More importantly, by having a built-in smart speaker, Deco Voice X20 helps prevent common hassles facing many smart homes: connection issues. Now, you don't have to worry about whether the speaker is receiving Wi-Fi if it's in range or anything like that. By being part of the same device, the Deco Voice X20 makes the divide between Mesh unit and smart hub truly seamless.
That's our list of 6 reasons to get Deco Voice X20. Be on the lookout as we release more about Deco Voice in the upcoming months.
From United States?
Get products, events and services for your region.