From United States (English)?
Get products, events and services for your region.
How to find the firmware of your smart home device in the Kasa app?
Configuration Guide
Updated 05-23-2019 01:16:40 AM
Dieser Artikel gilt für:
KL60 , KB130 , HS100P3 , KP303 , KL60B , KL110 , KL130 , HS110 , LB120 , HS100 KIT , LB200 , LB100 , HS110 KIT , LB130 , KL110B , KL50 , KL120 , KL130B , KB100 , HS200 , KL50B , LB230 , HS300 , HS100 , LB100 TKIT , LB110 , HS103 , HS105 , HS107
Note: Here takes smart plug for example.
Step 1: Log into Kasa app, then tap your device.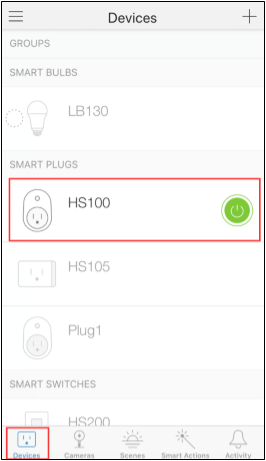 Step 2: Tap the "Settings" button, then click on "Device Info".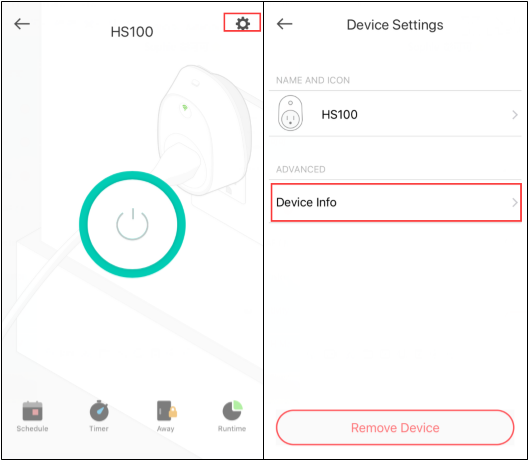 Step 3: Scroll down the page and then you will see the firmware of your device.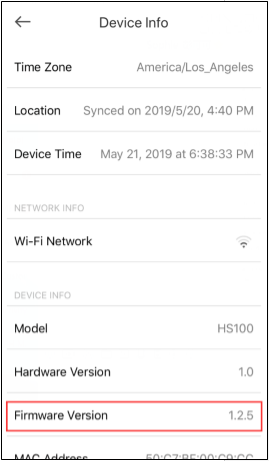 Finden Sie diese FAQ hilfreich?
Mit Ihrer Rückmeldung tragen Sie dazu bei, dass wir unsere Webpräsenz verbessern.
Sonstiges Feedback?
Wie können wir dies verbessern?
Vielen Dank.
Vielen Dank für Ihr Feedback.
Subscription Für TP-Link ist Datenschutz sehr wichtig. Weitere Informationen zu unseren Datenschutzbedingungen finden Sie in der Datenschutzerklärung von TP-Link.