Best Robot Vacuum Cleaner for Singapore
Keeping your house clean and tidy can be a huge challenge, especially in a busy city like Singapore where time is valuable. Fortunately, robot vacuums are getting smarter than ever. They can clean your home efficiently from an app while you're at work with minimal efforts needed to maintain them.
In this article, we'll recommend you some of the best robot vacuum you can buy in Singapore based on the features, performance and price.
Tapo RV30 Plus Robot Vacuum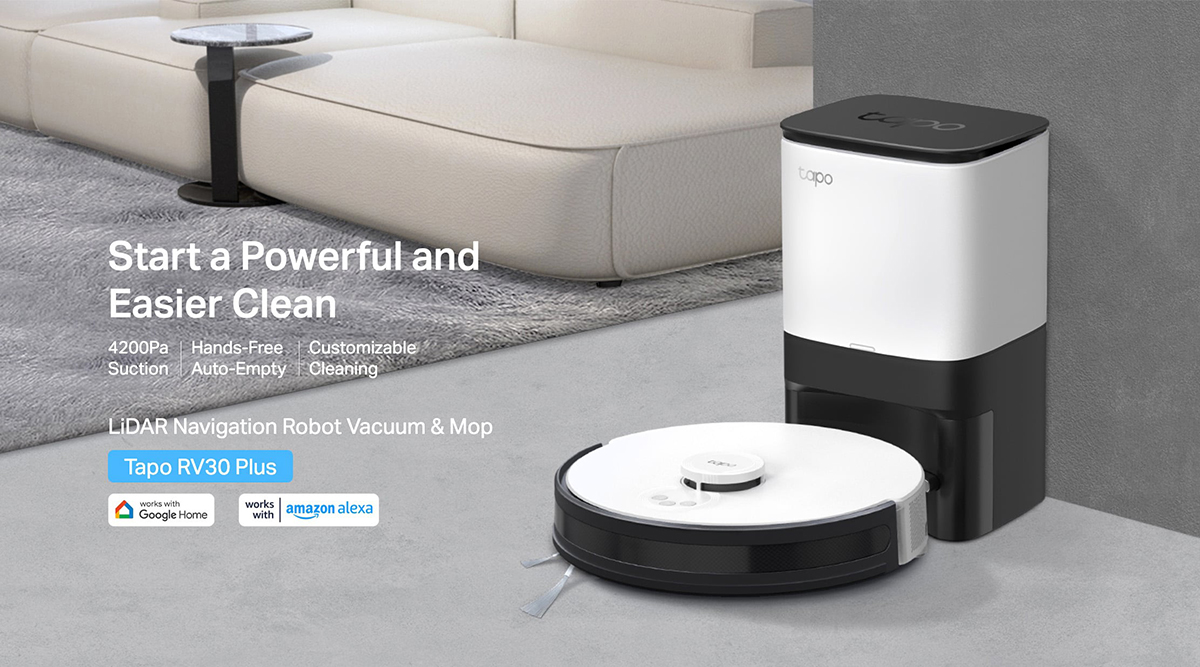 The brand new Tapo RV30 Plus comes packed with the latest technology like the powerful 4200Pa suction power and high-precision LiDAR + Gyro navigation system. With a high suction power, Tapo RV30 Plus can pick up even the smallest dust particles and debris. There's also an integrated HEPA filter to ensure even the finest pollutants cannot escape.
With the auto-empty-dock, the RV30 Plus doesn't require any maintenance for up to 70 days as all trash will be automatically emptied into the trash bag. Once the trash bag is full, it can be removed easily and replaced with a new bag. All the nasty stuffs will be contained in the bag and it is automatically sealed.
Tapo RV30 Plus also comes with excellent cleaning performance with the LiDAR sensor offering millimeter level precision. It can map your entire home and create a cleaning plan without missing any spot while avoiding obstacles intelligently. If things get messier, there's a built-in mopping function with a removable water tank for deep cleaning.
Buy Now: Lazada | Shopee | Courts
Tapo RV10 Plus Robot Vacuum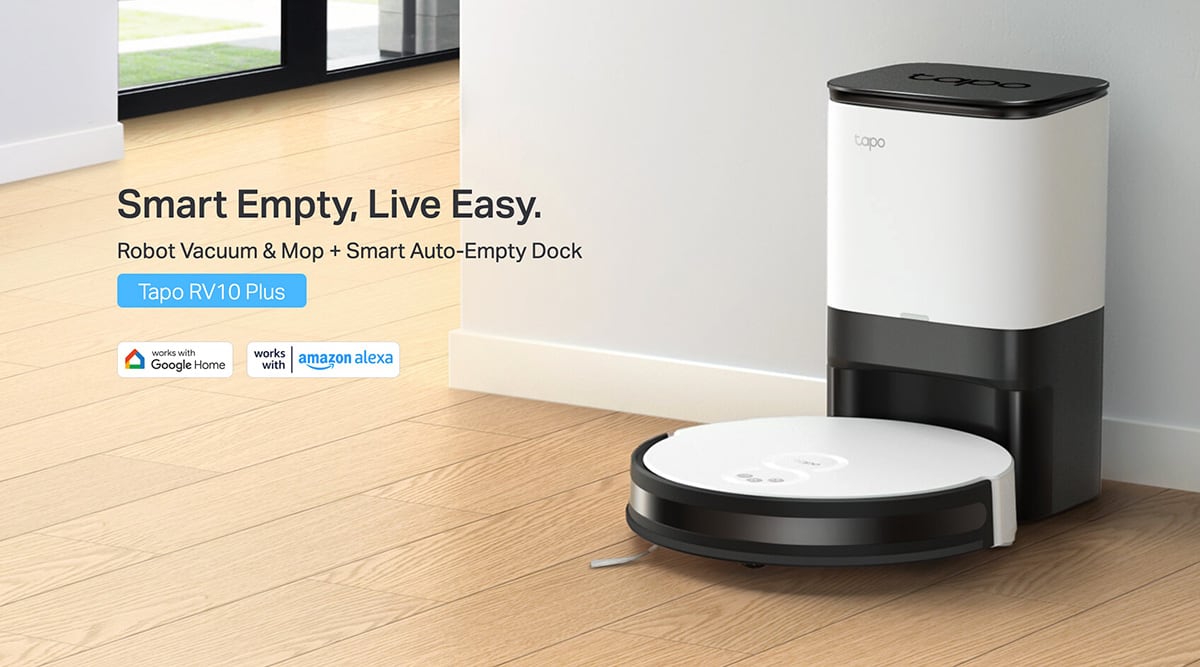 The Tapo RV10 Plus is also a great choice with a more affordable pricing. It also comes with the auto-empty dock like the RV30 Plus. Enjoy worry-free cleaning up to 70 days as all the trash are contained in the auto-empty-dock. Once it's full, just remove the old bag and replace it with a new one for a no-frills cleaning experience.
With a 2000Pa powerful suction, Tapo RV10 Plus robot vacuum can pick-up daily pollutants like pet hair, food particles and fine dust easily. There's also an integrated HEPA filter which can capture 99.9% of pollutants and allergens as small as 0.3 microns to prevent further pollution.
Without the LiDAR sensor, the Tapo RV10 Plus uses a high efficient zigzag cleaning algorithm instead that ensure the vacuum covers your entire property with minimal omissions. It will be faster and more efficient than other robot vacuums with random path navigation.
Buy Now: Lazada | Shopee | Courts
Tapo RV10 Robot Vacuum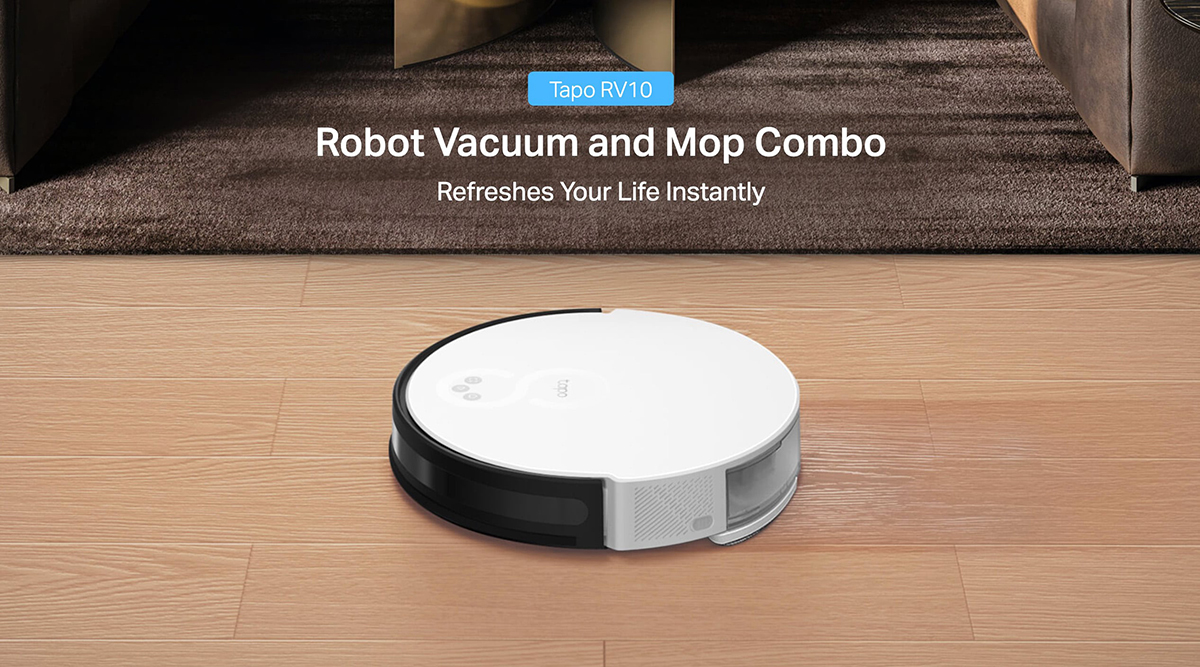 For a more affordable choice, the Tapo RV10 comes with all the features that make the Tapo RV10 Plus great without the auto-empty-dock. It provide high performance cleeaning with a powerful 2000Pa suction power to capture unwanted elements on the floor like pet hair, food particles and more.
For a squeaky clean experience, you can use the built-in mopping function on the Tapo RV10 to mop your entire home. The integrated mop with a water tank can remove surface residues, leaving a floors that's really pleasant to walk on. The eco-friendly mop cloth is also reusable after washing it.
While it doesn't come with the auto-empty-dock, the Tapo RV10 is easy to use as the dust bin can be easily cleaned. It comes with a large integrated dust-bin that only requires bi-weekly cleaning. All the compartments can be separated for more detailed washing if that is required.
Buy Now: Lazada | Shopee | Courts
Tapo RV10 Lite Robot Vacuum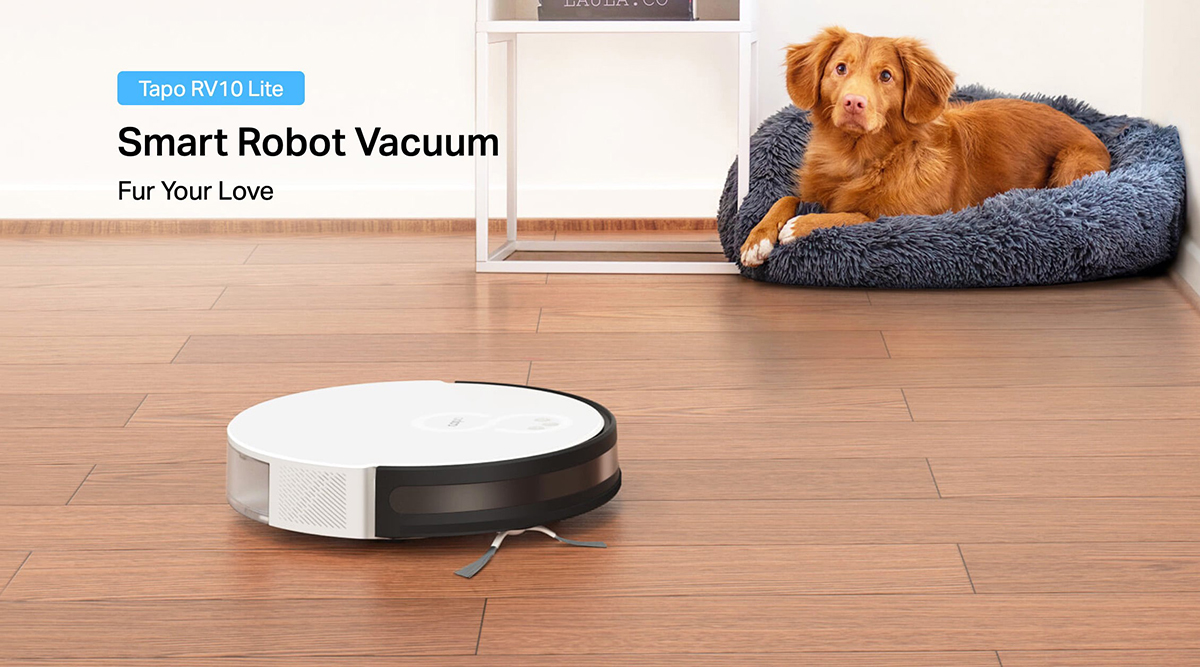 If you're on a budget while still looking for a robot vacuum with great cleaning performance, the Tapo RV10 Lite is a great choice for you. While it doesn't come with the mopping function, it retains the powerful 2000Pa suction power ensure that all surface particles are captured.
Like all Tapo robot vacuum, the Tapo RV10 Lite can be controlled easily on the Tapo app. You can schedule daily cleaning and monitor the progress remotely from the Tapo app. Rushing home for an impromptu house party? Just a few taps on the app and the floors will be clean by the time you reach home.
From United States?
Get products, events and services for your region.