How to make my TP-Link Kasa Device work with Amazon Alexa
This article will introduce how to connect TP-Link Kasa devices on your Amazon Alexa app. If you meet any difficulties in the process, please roll down to the bottom for Troubleshooting.
Before we begin:
Set up Kasa devices via Kasa APP at first and make sure they can be controlled by Kasa APP. Please refer to Smart plug/Switch or Smart Bulb to set up the Kasa device.
Note: For RE270K/RE370K, please make sure Remote Control is enabled on Kasa APP. Refer to this link to enable Remote Control feature for the RE270K/RE370K.
Connect Kasa device to Amazon Alexa:
1. Open Amazon Alexa App, tap on "Home" icon in bottom right corner. Then click the "+" icon in the upper right corner and select "Add Device".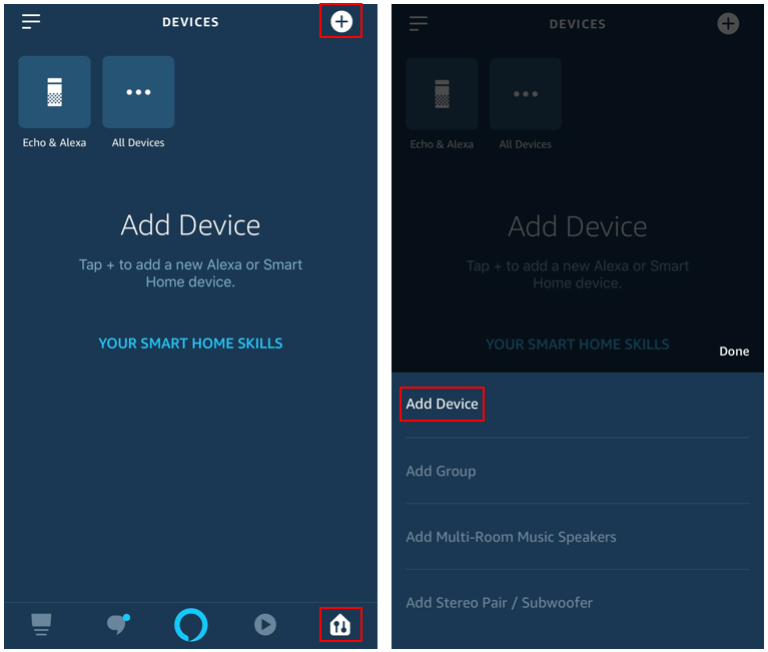 2. Select "Kasa Smart" and tap on "Continue".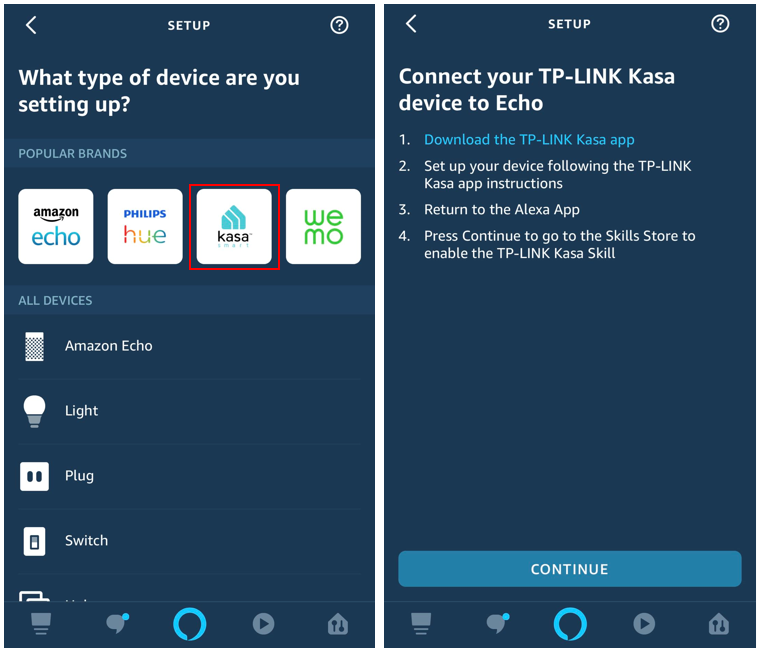 3. Tap on "ENABLE TO USE", type in your Kasa account and password, and then click "Authorize".
After authorized successfully, the App will remind that "TP-LINK Kasa has been successfully linked". Tap "Done" to go to the next step.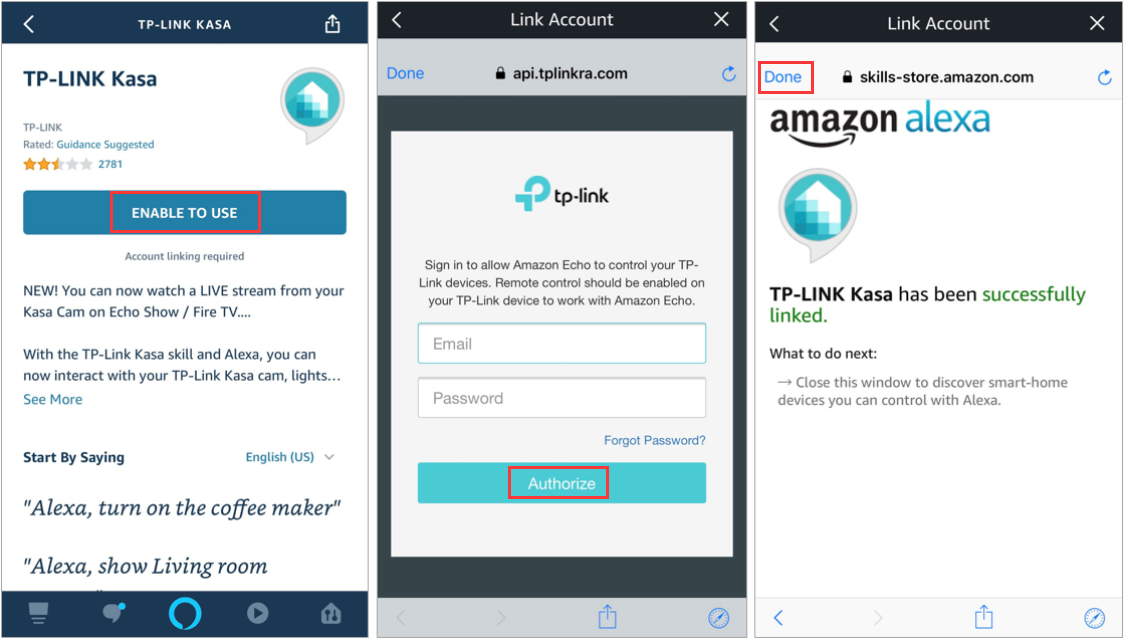 4. Tap on "DISCOVER DEVICES" or use voice command "Alexa, discover devices". Alexa will scan and show the devices bound to your Kasa account.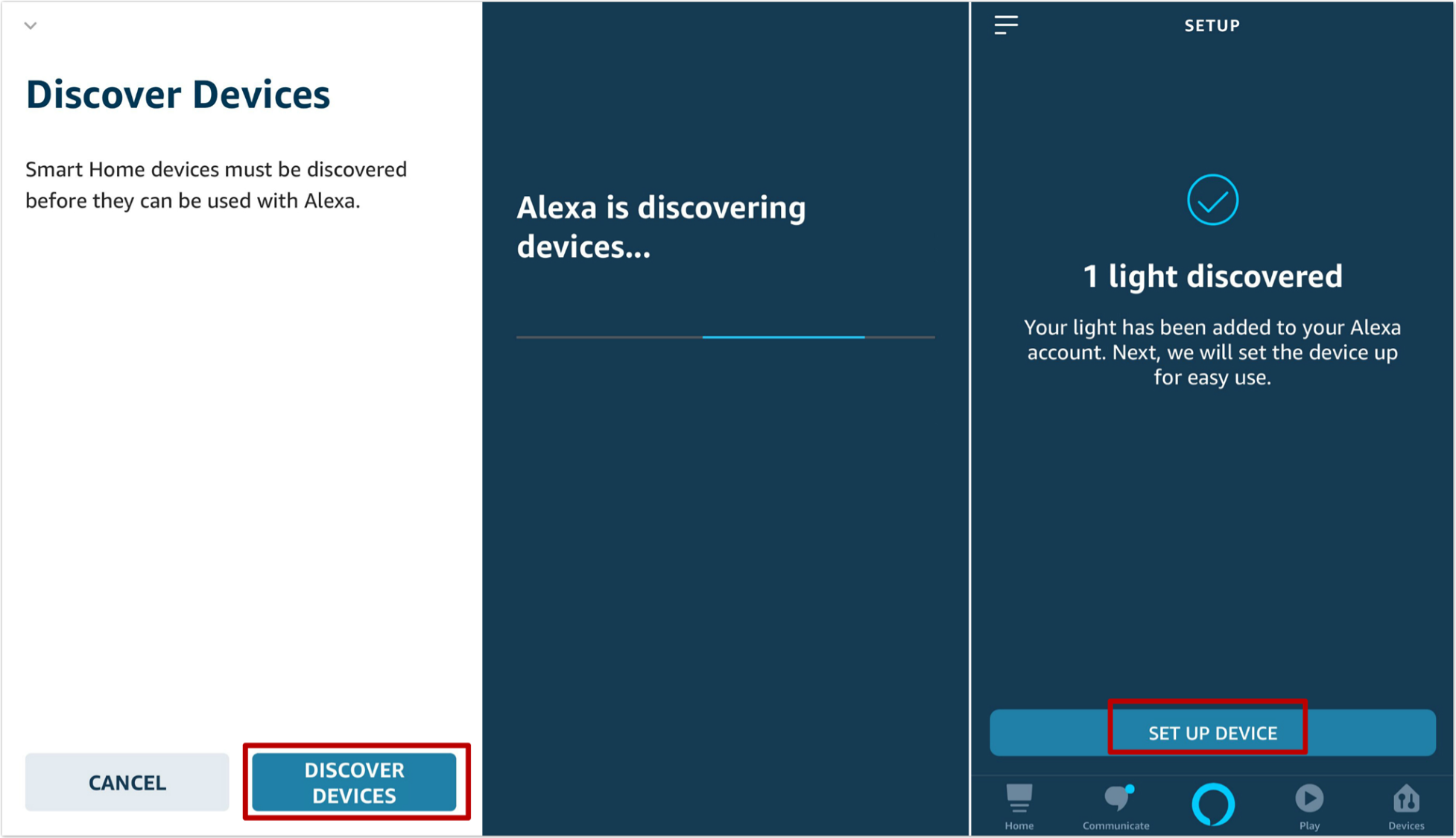 5. Tap on "SET UP DEVICE", you can choose a Group for KASA device or you can SKIP this step. Tap on "DONE" to finish the set up.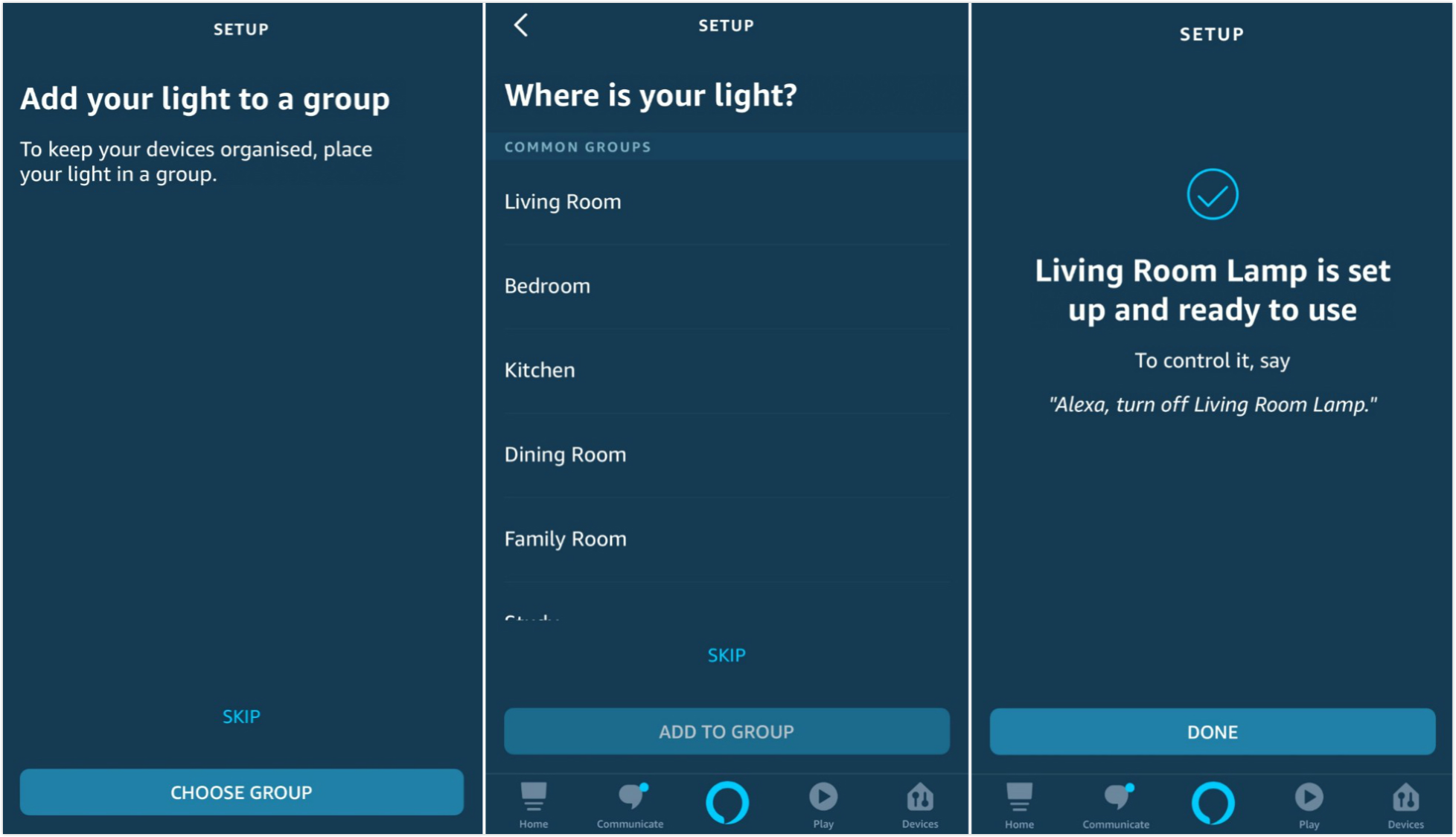 6. You have now completed the setup process. You can select the device types and view what devices are discovered by Alexa.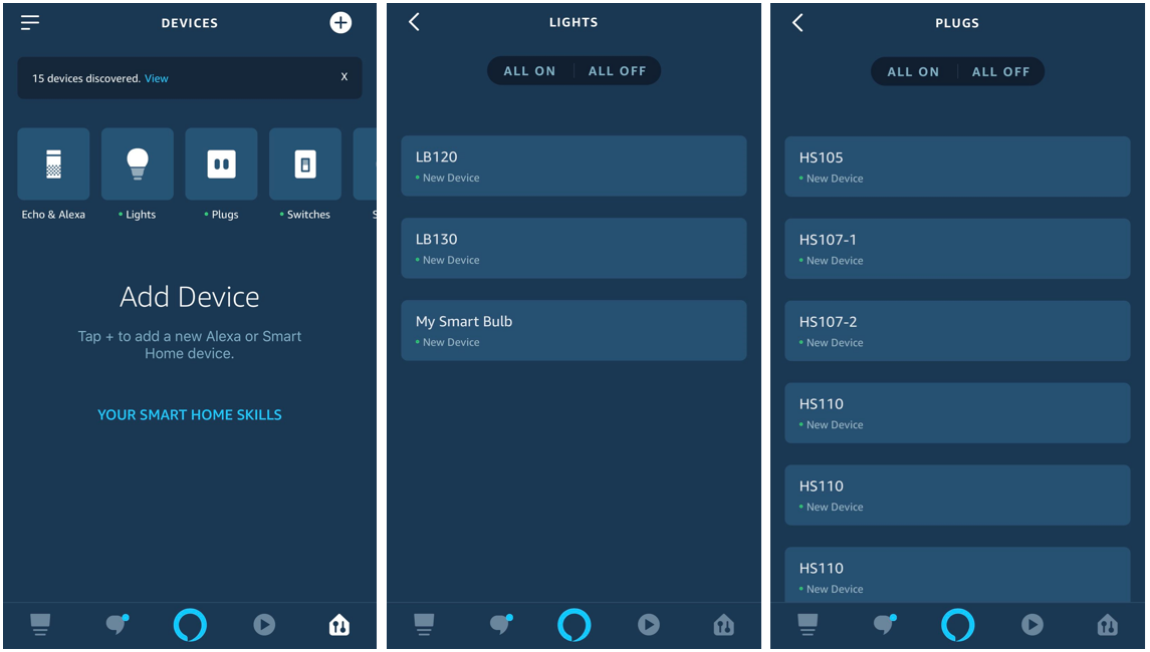 All discovered Kasa devices can be controlled through your Alexa device. Please test if it works normally with voice commands.
For example, if a bulb on Kasa is named "Little Bulb", we can say "Alexa, turn on the Little Bulb" and check if Alexa powers on this bulb.
Note: Every time you change the name of smart device, you will need to discover this device again to update the name.
Alexa fails to discover devices, how can I do?
Try to reboot the smart device and re-discover on Alexa.
Double check whether Kasa App can remotely control the device or not. If not, check your internet access and remote control settings.
Why does the device's status Show "Offline" on Alexa?
Wireless connection could have been lost. Try reboot the device and re-discover on Alexa.
Internet access on your router could be unavailable.
The remote control function could have been turned off.
There is an issue with the cloud server.
Alexa has discovered the devices but cannot manage them, while via Kasa App you can.
For this situation please contact support for help.
Is this faq useful?
Your feedback helps improve this site.
From United States?
Get products, events and services for your region.