RUMAH

Keeping your home wired for quality connections

Everything else you need for a connected lifestyle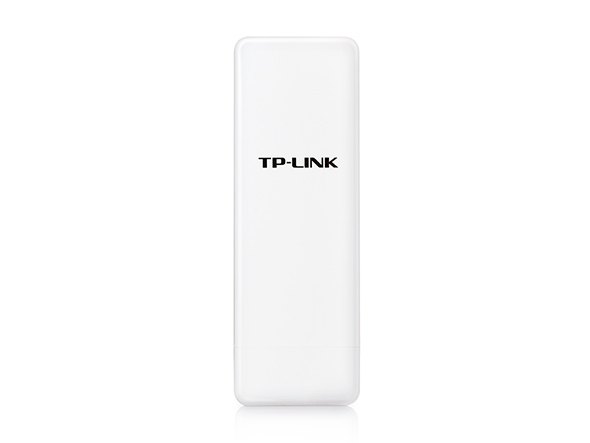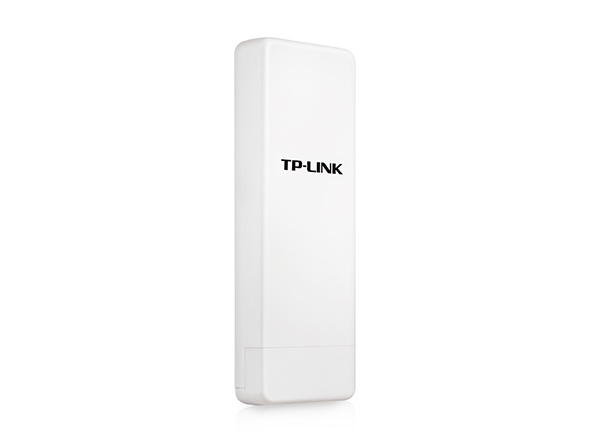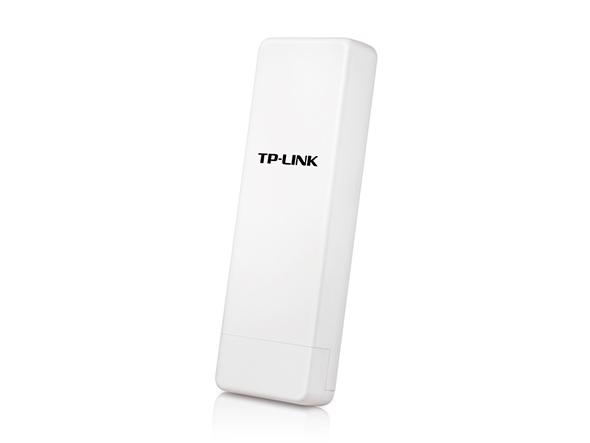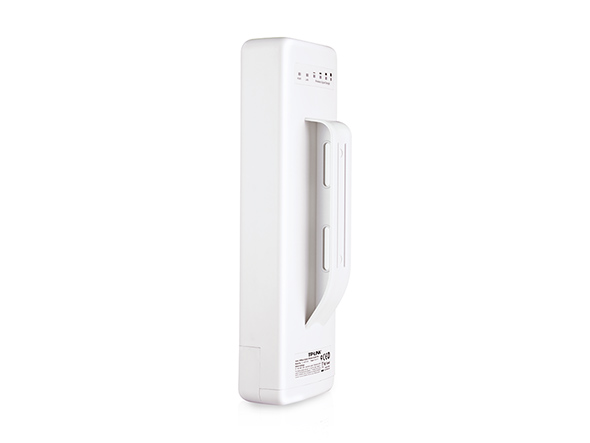 Wireless Access Point Outdoor 5Ghz 150Mbps
Cocok dengan IEEE 802.11 a/n, kecepatan wireless sampai dengan 150Mbps
Solusi 5GHz memastikan gangguan yang lebih sedikit yang diakibatkan oleh perangkat radio 2.4Ghz dan lebih stabil
Desain untuk luar ruangan yang tahan cuaca dan ketahanan petir 4000V / 15KV ESD
Antena dual-polarisasi 15dBi untuk membangun koneksi Wi-Fi jarak jauh
High Power untuk meningkatkan jangkauan sinyal dan kecepatan link
Hingga 60 meter (200 feet) untuk kenyamanan penempatan dengan dilengkapi Power over Ethernet Injector
Jangkauan operasi jaringan lebih luas dan lebih lengang, koneksi 5GHz TL-WA7510N secara efektif memastikan bahwa sinyal wireless tidak akan dipadatkan dan memiliki jalur sendiri yang menjamin stabilitas performa.
Perangkat ini tidak terbatas hanya pada mode access point. TL-WA7510N juga mendukurng mode AP Client Router (WISP Client), AP Router, Bridge, Repeater dan Client, menyediakan berbagai mode operasi wireless untuk mengakomodasikan berbagai aplikasi sebanyak mungkin, untuk memberikan pengguna lebih dinamis dan pengalaman komprehensif ketika menggunakan AP.
Sebagai perangkat wireless luar ruangan jarak jauh, TL-WA7510N didesain untuk menyediakan solusi koneksi WISP dan jaringan wireless jarak jauh. Beroperasi pada spektrum frekuensi 5Ghz dan menyediakan tingkat transfer data wireless sampai dengan 150Mbps. Perangkat juga dilengkapi dengan transmisi daya wireless 500mw dan telah dipasang antena dual-polarisasi 15dBi yang menyediakan jalur efisien untuk menjemput dan mempertahankan sinyal tetap stabil untuk koneksi jaringan wireless sampai beberapa kilometer.
TL-WA7510N didesain untuk bekerja pada lingkungan yang keras, bahkan pada beberapa negara dengan kondisi yang ekstrim.
(1) Pelindung Tahan Cuaca
Dengan pelindung luar yang tahan cuaca dan ketahanan perangkat didalamnya terhadap suhu tinggi/rendah (-30°C~70°C), AP dapat terus beroperasi dalam berbagai kondisi cuaca, pada panas atau hujan, berangin atau bersalju.
(2) Proteksi Khusus untuk ESD dan Petir
Perangkat ini dilengkapi dengan proteksi terhadap 15KV ESD dan 4000V petir untuk mencegah sentakan badai/petir dan memastikan operasi yang dapat diandalkan. Tambahan, level terminal grounding TL-WA7510N lebih profesional pada proteksi untuk pemakai tingkat lanjut.
Dengan transmisi daya wireless sampai dengan 500mw, TL-WA7510N menghasilkan sinyal yang kuat dan kokoh untuk menjangkau jarak yang jauh. Sinya juga dapat disesuaikan pada level tinggi atau rendah untuk diaplikasikan pada beragam aplikasi, termasuk solusi remote poin-ke-poin atau poin-ke-banyak poin.
Peralatan 1: Antenna Alignment (Jajaran Antena)
Pengguna dapat menggunakan peralatan jajaran antena untuk menyesuaikan arah dari AP menggunakan pengukur kekuatan sinyal untuk menentukan arah mana yang paling bagus untuk dipasang yang mana sangat mudah.
Peralatann 2: ACK Timeout
Dengan perangkat ACK Timeout AP memungkinkan untuk menyesuaikan jarak diantara dua AP, hal itu memperbolehkan pengguna untuk menetapkan jarak khusus dalam rangka membangun koneksi wireless paling kuat.
Peralatan 3: Ping Watch Dog
Dengan menyesuaikan parameter sederhana dengan peralatan ping watch dog, pengguna dapat mempertahankan perintah ping untuk mengecek kualitas dari link wireless dan AP dapat di-restart jika sinyal wireless menjadi rendah atau putus.
TL-WA7510N dilengkapi dengan antena dual-polarisasi 15dBi, yang mana merupakan kunci untuk penggunaan digedung untuk koneksi Wi-Fi jarak jauh. Didesain dengan transmisi sinyal melingkupi 60 derajat pada bidang horisontal dan 14 derajat pada bidang vertikal, memperkuat kekuatan sinyal pada arah yang dituju.
Menggunakan daya dari Passive PoE Injector, AP luar ruangan dapat menggunakan kabel Ethernet untuk bekerja simultan mengirimkan data dan listrik dimanapun AP mungkin dipasang, sejauh 200 kaki. Fitur ini memberikan berbagai opsi pemasangan, yang memungkinkan Anda meletakkan AP pada posisi yang paling bagus untuk mendapatkan sinyal terbaik, seperti di dinding atau langit-langit kantor Anda.
Kemampuan Transmisi yang Tinggi
Solusi Professional Outdoor
Dengan daya transmisi nirkabel hingga 500mw dan antena 15dBi gain tinggi dual-terpolarisasi, TL-WA7510N dapat menghasilkan dan memberikan sinyal yang kuat dan stabil untuk koneksi nirkabel hingga beberapa kilometer.
TL-WA7510N dilengkapi dengan lapisan bahan tahan cuaca dan perlindungan khusus terhadap ESD dan petir. Mendukung Power over Ethernet (PoE)pasif, membuatnya menjadi solusi jaringan Outdoor yang serbaguna.
Weatherproof

Enclosure
4000V Lightning

Protection
15KV ESD

Protection
Temperature Endurance

-30°C to 70°C
Up to 60 Meters PoE Grounding Terminal
Aplikasi yang Serbaguna
TL-WA7510N mendukung AP Client Router (WISP Client), AP Router, Bridge, Repeater dan modus Client, menyediakan berbagai mode operasi wireless untuk mengakomodasi sebanyak mungkin aplikasi.
Wireless Access
Wireless Backbones
Wireless Surveillance
TL-WA7510N
Intelligent Management Tools
Tool 1: Antenna Alignment

Pengguna dapat menggunakan alat keselarasan antena untuk menyesuaikan arah AP mereka dengan menggunakan meteran kekuatan sinyal untuk memilih pengaturan mana yang paling cocok menjadi yang terbaik agar lebih simpel.

Tool 2: ACK Timeout

Dengan alat timeout ACK AP mampu menyesuaikan jarak antara dua AP, memungkinkan pengguna untuk memungkinkan mengatur jarak tertentu dalam rangka membangun koneksi nirkabel yang paling kuat.

Tool 3: Ping Watch Dog

Ping Watch Dog memungkinkan pengguna untuk mempertahankan perintah ping untuk memeriksa kualitas link nirkabel dan dapat reboot AP jarak jauh jika sinyal wireless menjadi lebih buruk atau terputus.
CPE510
CPE210
TL-WA7510N
TL-WA7210N
TL-WA5210G

Kinerja Nirkabel

Kecepatan Nirkabel

5GHz 300Mbps

2.4GHz 300Mbps

5GHz 150Mbps

2.4GHz 150Mbps

2.4GHz 54Mbps

Transmit Power

27dBm

27dBm

27dBm

27dBm

27dBm

Antena

13dBi

9dBi

15dBi

12dBi

12dBi

MIMO

√

√

-

-

-

Daya Cakupan

15km+

5km+

5km+

5km+

2km+

Hardware

Processor

560MHz

560MHz

400MHz

400MHz

180MHz

Memory

64MB DDR2

64MB DDR2

32MB DDR

32MB DDR

16MB DDR

Kompatibilitas

802.11a/n

802.11b/g/n

802.11a/n

802.11b/g/n

802.11 b/g

External Antenna Interface

-

-

1 * RP-SMA

1 * RP-SMA

1 * RP-SMA

Bahan Lapisan Tahan Cuaca

√(IPX5)

√(IPX5)

√

√

√

Port Ethernet Ganda

√

√

-

-

-

PoE Passthrough

√

√

-

-

-

Grounding Terminal

√

√

√

√

√

Lightning Protection over
Ethernet Cable

√

√

-

-

-

ESD Protection

15kV

15kV

15kV

15kV

15kV

Lightning Protection

6kV

6kV

4kV

4kV

4kV

Power Supply

24V Passive PoE
Adapter
24V Passive PoE
Adapter

12V Power Adapter + Passive PoE Injector

Software

Mode Operasi

AP / Client / Bridge / Repeater / AP Client Router (WISP Client) / AP Router Mode

Mode MAXtream TDMA

√

√

-

-

-

Channel Bandwidth

5/10/20/40MHz

5/10/20/40MHz

20/40MHz

20/40MHz

20MHz

Kontrol Transmit Power

Stepping 1dBm

Stepping 1dBm

Stepping 3dBm

Stepping 3dBm

-

Antenna Alignment

√

√

√

√

√

Throughtput Monitors

√

√

-

-

-

Spectrum Analyzer

√

√

-

-

-

Iperf Speed Test Tool

√

√

-

-

-

Pharos Control Supported
(Central Network Management Application)

√

√

-

-

-
HARDWARE FEATURES
Interface
1 10/100Mbps Auto-Sensing RJ45 Port (Auto MDI/MDIX, PoE)
1 External Reverse SMA Connector
1 Grounding Terminal
Button
Reset Button
External Power Supply
12VDC / 1.0A
Wireless Standards
IEEE 802.11a , IEEE 802.11n
Dimensions ( W x D x H )
9.8 x 3.3 x 2.4 in. (250 x 85 x 60.5mm)
Antenna
15dBi Dual-Polarized Directional Antenna
Antenna Beamwidth
Horizontal: 60°
Vertical: 14°
Protection
15KV ESD Protection
4000V Lightning Protection
Grounding Terminal Integrated
WIRELESS FEATURES
Frequency
5.150-5.250GHz
5.250-5.350GHz (Support Dynamic Frequency Selection)
5.470-5.725GHz (Support Dynamic Frequency Selection)
5.725-5.825GHz
Note: It varies in different countries or regions.
Signal Rate
11a: Up to 54Mbps (Dynamic)
11n: Up to 150Mbps (Dynamic)
Reception Sensitivity
802.11a 54M: -77dBm 48M: -79dBm 36M: -83dBm 24M: -86dBm 18M:-91dBm 12M:-92dBm 9M:-93dBm 6M:-94dBm
802.11n 150M: -73dBm 121.5M: -76dBm 108M: -77dBm 81M: -81dBm 54M:-84dBm 40.5M:-88dBm 27M:-91dBm 13.5M:-93dBm
Wireless Modes
AP Router Mode
AP Client Router Mode (WISP Client)
AP / Client / Bridge / Repeater Mode
Wireless Functions
WDS Bridge, Wireless Statistics
Wireless Security
SSID Enable/Disable
MAC Address Filter
64/128/152-bit WEP Encryption
WPA/WPA2, WPA-PSK/WPA2-PSK (AES/TKIP) Encryption
Advanced Functions
Up to 60 meters PoE is supported
Provides 4-level signal LED indicator
Transmission Power
<20dBm (EIRP, For countries using CE Standards)
<27dBm (Peak Output Power, For countries using FCC Standards)
OTHERS
Certification
CE, FCC, RoHS
Package Contents
TL-WA7510N
Power Supply Unit
Power Injector
Resource CD
Quick Installation Guide
System Requirements
Microsoft Windows 98SE, NT, 2000, XP, Vista™ or Windows 7, MAC OS, NetWare, UNIX or Linux.
Environment
Operating Temperature: -30°C~70°C (-22℉~158℉)
Storage Temperature: -40℃~70℃ (-40℉~158℉)
Operating Humidity: 10%~90% non-condensing
Storage Humidity: 5%~95% non-condensing
SubscriptionTP-Link takes your privacy seriously. For further details on TP-Link's privacy practices, see TP-Link's Privacy Policy.