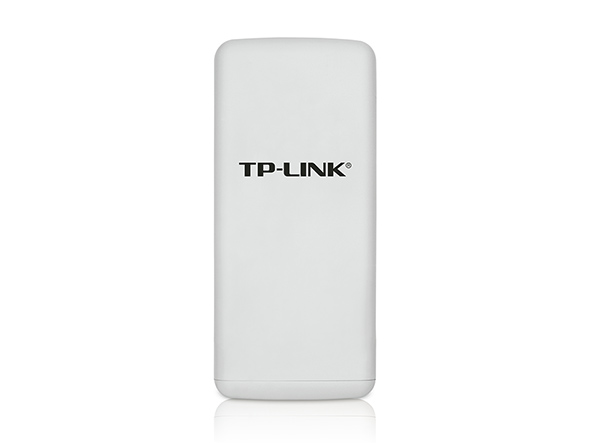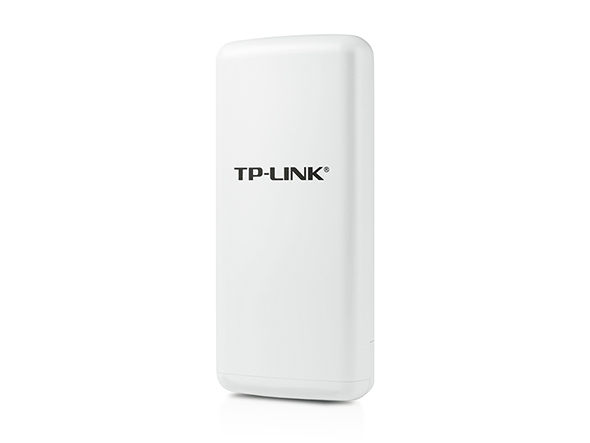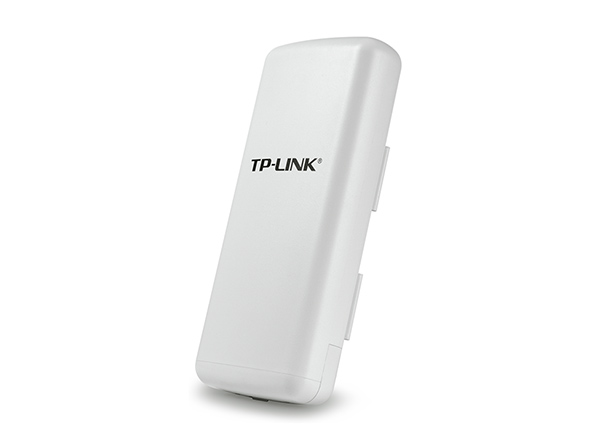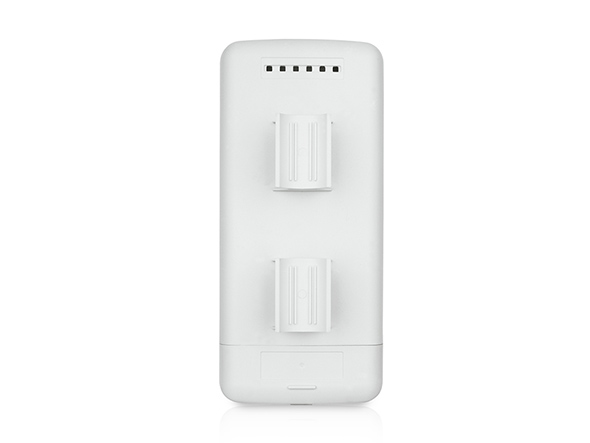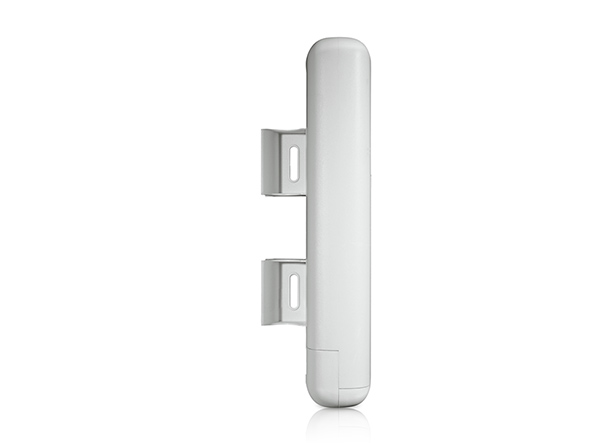 2.4GHz High Power Wireless Outdoor CPE
Sesuai dengan IEEE 802.11b / g, kecepatan wireless hingga 54Mbps
Desain perlindungan tahan cuaca untuk di luar bangunan dan ketahanan petir 4000V/15KV
12dBi dual-terpolarisasi antena untuk membangun koneksi Wifi jarak jauh hingga 15km
Daya tinggi untuk meningkatkan jangkauan sinyal dan kecepatan link
Hingga 60 meter (200 feet) untuk kenyamanan penempatan dengan dilengkapi Power over Ethernet Injector
TL-WA5210G 2.4GHz High Power Wireless outdoor CPE didedikasikan untuk solusi WISP CPE dan solusi jaringan nirkabel jarak jauh. Ini mengintegrasikan fungsi sebagai Wireless Access Point, WISP Client, penguatan antena yang tinggi dan penutup ketahanan cuaca. Memiliki 12dBi gain antena, daya output yang tinggi dan sensitivitas tinggi RX secara signifikan dapat memperluas jangkauan transmisi untuk memberikan koneksi nirkabel yang lebih stabil. Sesuai dengan IEEE 802.11b/g, TL-WA5210G menciptakan jaringan wireless hingga 54Mbps, sehingga bagus untuk surfing internet dan pertukaran file.
TL-WA5210G dirancang untuk bekerja dalam lingkungan luar yang keras. Dibuat dengan penutup dengan ketahanan cuaca luar dan ketahanan panas dengan suhu (-30 ° C ~ 70 ° C) pada perangkat di dalam, AP bisa bekerja di tempat dengan beberapa kondisi cuaca buruk yang ekstrim. Selain itu, built-in perlindungan penangkal petir 4000V dan 15KV desain ESD juga akan membantu Anda untuk mencegah badai petir / lonjakan listrik dan menjamin operasional yang handal.
Sama seperti pengeras suara untuk membuat suara (sinyal wireless) lebih jauh, Perangkat memiliki fitur daya tinggi untuk kecepatan lebih tinggi di jarak yang lebih jauh untuk memberikan jaringan anda fleksibilitas yang lebih jauh. Penurunan sinyal ketika bepergian jarak jauh akan dikurangi dengan menggunakan sensitivitas tinggi RX yang berarti Anda bisa mendapatkan kecepatan yang lebih tinggi pada jarak lebih jauh sehingga memungkinkan AP untuk mendeteksi dan menerima signals. Dengan dua aspek yang bekerja sama, memastikan sinyal dapat pergi lebih jauh dan membawa kecepatan tinggi dibandindkan kondisi normal yang lainnya.
TL-WA5210G dilengkapi 12dBi antena dual polarisasi yang merupakan fitur kunci untuk membangun koneksi WiFi jarak jauh. Dengan perangkat lunak ACK WiFibatas waktu dapat disesuaikan dengan menetapkan jarak antara dua AP, memungkinkan Anda untuk menyesuaikan nilai timeout hingga 15km untuk operasi jarak jauh di luar ruangan, atau bahkan 52km dengan dukungan gain antena yang lebih tinggi.
Mendukung AP Client, Client Router, Bridge, Repeater, AP dan modus operasi Gateway untuk mengaktifkan berbagai aplikasi nirkabel untuk memberikan pengguna pengalaman yang lebih dinamis dan komprehensif ketika menggunakan AP mereka. Terutama dalam Mode AP Router Client untuk WISP CPE, AP akan berperilaku sebagai klien dari Wireless Internet Service Provider (WISP). Namun, fungsi router ditambahkan antara sisi WAN wireless dan Ethernet sisi LAN. Oleh karena itu, pelanggan dapat dengan mudah berbagi koneksi cukup dengan switch sederhana.
TL-WA5210G dapat didukung dengan menggunakan kabel Ethernet untuk secara bersamaan mengirim data dan listrik ke mana pun AP Anda ingin letakan bahkan sampai 60 meter jauhnya. Fitur ini memberikan anda pilihan yang memungkinkan anda untuk menempatkan AP di posisi yang paling nyaman untuk mendapatkan sinyal terbaik, seperti di dinding atau di langit-langit kantor Anda.
TP-LINK High Power Wireless Outdoor CPE didedikasikan untuk solusi WISP CPE dan jarak jauh jaringan nirkabel.
Ini merupakan Wireless Access Point Outdoor yang multi-fungsi dirancang untuk usaha kecil,
kantor dan rumah dengan kebutuhan jaringan outdoor.
Tahan lama, Solusi Handal Wireless Outdoor
Produk Wireless Outdoor sering dihadapkan dengan lingkungan yang lebih ekstrim, termasuk panas yang sangat, curah hujan, dan bahkan petir. Semua faktor ini dapat merusak perangkat, mencegah operasi normal; sementara ada banyak "produk luar" di pasar, ada banyak produk dalam jumlah besar yang tidak dapat beroperasi dengan lancar di lingkungan outdoor. Access point outdoor TP-LINK menyediakan perlindungan yang lebih kuat untuk operasi lebih tahan lama dan dapat diandalkan di lingkungan outdoor lebih intens. Kami mengartikannya ketika kami berucap Wireless 'Outdoor'.
Tahan Cuaca

Desain Material

Terpasang dengan bahan lapisan outdoor yang tahan cuaca dan tahan lama dalam suhu tinggi, termasuk antena aluminium dan komponen berkualitas tinggi, CPE dapat digunakan dalam berbagai kondisi cuaca, dari kering ke lembab, suhu dari -30 derajat ke 70+ derajat.
15KV

ESD Protection

Sengatan listrik adalah masalah serius bagi elektronik solid state, terutama di lingkungan yang kering. Sirkuit yang terintegrasi dalam produk dapat membuat kerusakan tegangan elektrostatik tinggi. TP-LINK memberikan sirkuit perlindungan ESD untuk mencegah kejadian ini terjadi dan memastikan kehandalan operasi.
4000V

Lightning Protection &


Grounding Terminal

Integrated

Salah satu tantangan besar produk-produk outdoor yaitu badai halilintar, di mana petir tegangan tinggi dapat merusak sirkuit terpadu perangkat dari antena ke port Ethernet. TP-LINK menyediakan landasan terminal terpadu dan proteksi petir 4000V untuk mencegah badai petir / lonjakan listrik.
Kekuatan untuk Jangkauan yang Lebih
Lingkungan luar yang baik untuk transmisi nirkabel karena garis pandang (tidak ada hambatan) dan refleksi sinyal kurang,
memberikan kemungkinan transmisi nirkabel jarak jauh.
High
Power

and High

Sensitivity

Perangkat ini memiliki daya tinggi, seperti speaker volume tinggi untuk membuat suara (sinyal wireless) anda berjalan terus; dengan sensitivitas tinggi, sama seperti headset sensitivitas tinggi, memungkinkan AP untuk mendeteksi dan menerima sinyal terlemah. Kedua aspek bekerja sama, memastikan sinyal dapat pergi lebih jauh dan membawa kecepatan yang lebih tinggi pada jarak yang sama dari yang normal.
12dBi

Dual Polarized Antenna

CPE berisi antena 12dBi dual-Polarized yang kuat dan terletak di dalam casing untuk memberikan jarak maksimum transmisi dan stabilitas koneksi. Antena Polarized Ganda dapat diatur menjadi vertikal atau horizontal agar kompatibel dengan sejumlah besar dari WISP.
1. WISP Client
Client router mode for WISP service
2. Internet Sharing
Connect ultra-long-distance network over wireless
3. Wireless Surveillance
Long range surveillance over wireless
CPE510
CPE210
TL-WA7510N
TL-WA7210N
TL-WA5210G

Wireless Performance

Wireless Speed

5GHz 300Mbps

2.4GHz 300Mbps

5GHz 150Mbps

2.4GHz 150Mbps

2.4GHz 54Mbps

Transmit Power

27dBm

27dBm

27dBm

27dBm

27dBm

Antenna

13dBi

9dBi

15dBi

12dBi

12dBi

MIMO

√

√

-

-

-

Coverage Range

15km+

5km+

5km+

5km+

2km+

Hardware

Processor

560MHz

560MHz

400MHz

400MHz

180MHz

Memory

64MB DDR2

64MB DDR2

32MB DDR

32MB DDR

16MB DDR

Compatibility

802.11a/n

802.11b/g/n

802.11a/n

802.11b/g/n

802.11 b/g

External Antenna Interface

-

-

1 * RP-SMA

1 * RP-SMA

1 * RP-SMA

Weatherproof Enclosure

√(IPX5)

√(IPX5)

√

√

√

Dual Ethernet Ports

√

√

-

-

-

PoE Passthrough

√

√

-

-

-

Grounding Terminal

√

√

√

√

√

Lightning Protection over
Ethernet Cable

√

√

-

-

-

ESD Protection

15kV

15kV

15kV

15kV

15kV

Lightning Protection

6kV

6kV

4kV

4kV

4kV

Power Supply

24V Passive PoE
Adapter
24V Passive PoE
Adapter

12V Power Adapter + Passive PoE Injector

Software

Operation Modes

AP / Client / Bridge / Repeater / AP Client Router (WISP Client) / AP Router Mode

MAXtream TDMA Mode

√

√

-

-

-

Channel Bandwidth

5/10/20/40MHz

5/10/20/40MHz

20/40MHz

20/40MHz

20MHz

Transmit Power Control

Stepping 1dBm

Stepping 1dBm

Stepping 3dBm

Stepping 3dBm

-

Antenna Alignment

√

√

√

√

√

Throughtput Monitors

√

√

-

-

-

Spectrum Analyzer

√

√

-

-

-

Iperf Speed Test Tool

√

√

-

-

-

Pharos Control Supported
(Central Network Management Application)

√

√

-

-

-
Wireless Networking for Elevators

TP-Link offers wireless point to point link delivering up to 300 Mbps throughput. The point to point link provides wireless coverage to the entire shaft, and delivers network to the elevator car, connecting the surveillance cameras or digital signage. So that real time video can be recorded to a DVR without hard wiring coax cable directly from the camera to the recorder.

Easy, Flexible Installation
Stable Connections at High-Speeds
Ideal for Elevator Camera
No Complex Cabling
PoE Support
HARDWARE FEATURES
Interface
1 10/100Mbps Auto-Sensing RJ45 Port(Auto MDI/MDIX, PoE)
1 External Reverse SMA Connector One Grounding Terminal
Button
Reset Button
External Power Supply
12VDC / 1.0A Linear PSU
Wireless Standards
IEEE 802.11g, IEEE 802.11b
Dimensions ( W x D x H )
10.4 × 4.7 × 3.2 in. (265x120x83mm)
Antenna
12dBi Dual-Polarized Directional Antenna
Antenna Beamwidth
Horizontal: 60° Vertical: 30°
Protection
15kV ESD Protection,
4000V Lightning Protection
Grounding Terminal Integrated
WIRELESS FEATURES
Frequency
2.4-2.4835GHz
Signal Rate
11g: Up to 54Mbps(dynamic)
11b: Up to 11Mbps(dynamic)
Reception Sensitivity
802.11g 54M: -76dBm 48M: -78dBm 36M: -82dBm 12M: -91dBm 9M:-92dBm 802.11b 11M:-90dBm 5.5M:-92dBm 1M:-98dBm
Transmit Power
<20dBm (EIRP, For countries using CE Standards)
<27dBm (Peak Output Power, For countries using FCC Standards)
Wireless Modes
AP Router Mode AP Client Router Mode (WISP Client) AP/Client/WDS Bridge/Repeater mode
Wireless Functions
WDS Bridge, Wireless Statistics
Wireless Security
SSID Enable/Disable MAC Address Filter 64/128/152-bit WEP Encryption WPA/WPA2/WPA-PSK/WPA2-PSK (AES/TKIP) Encryption
Wireless Range
2km with Integrated Antenna 15km Maximum (High gain directional antenna required)
Advanced Functions
Up to 60 meters PoE is supported
Provides 4-level signal LED indicator
OTHERS
Certification
CE, FCC, RoHS
Package Contents
TL-WA5210G
Power Supply Unit
Power Injector
Resource CD
Quick Installation Guide
System Requirements
Microsoft Windows 98SE, NT, 2000, XP, Vista™ or Windows 7, MAC OS, NetWare, UNIX or Linux.
Environment
Operating Temperature: -30°C~70°C (-22℉~158℉)
Storage Temperature: -40℃~70℃ (-40℉~158℉)
Operating Humidity: 10%~90% non-condensing
Storage Humidity: 5%~95% non-condensing
Penghargaan

Selection of Experts

TL-WA5210G got Selection of Experts award from it-word in Russia 2011 Russia

2011, Russia
SubscriptionTP-Link takes your privacy seriously. For further details on TP-Link's privacy practices, see TP-Link's Privacy Policy.
From United States?
Get products, events and services for your region.