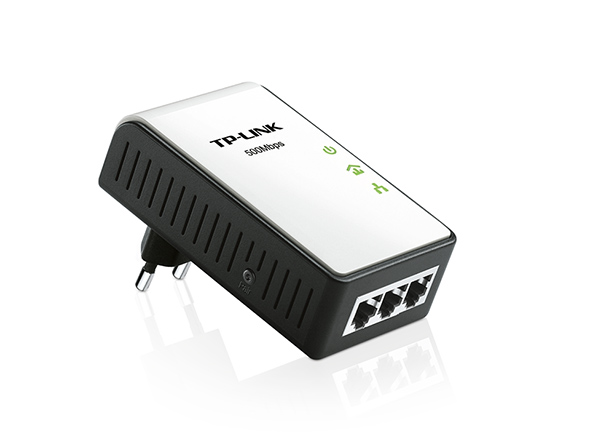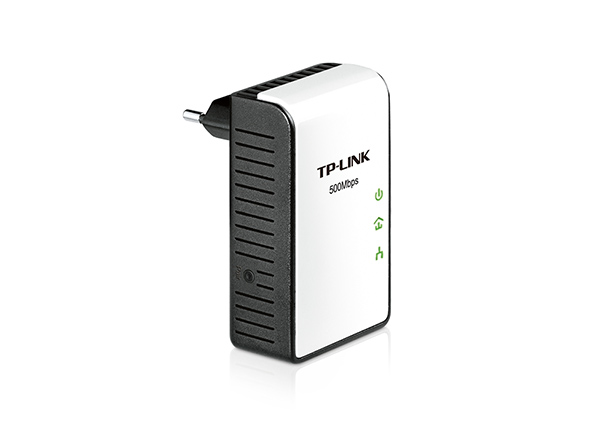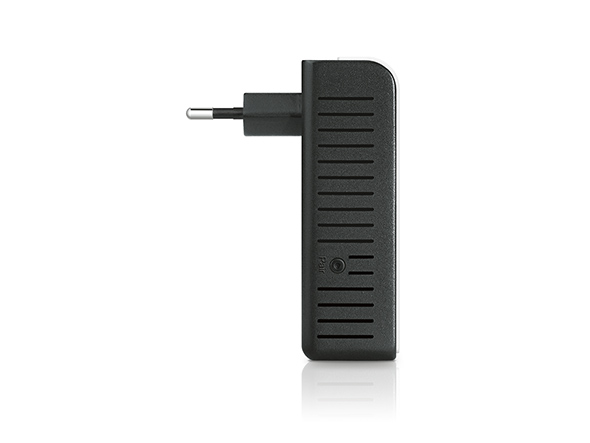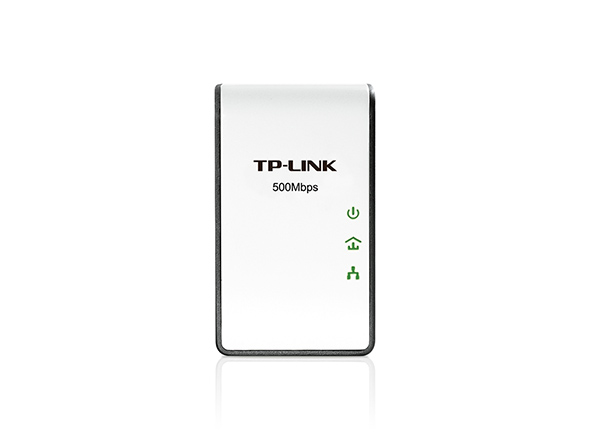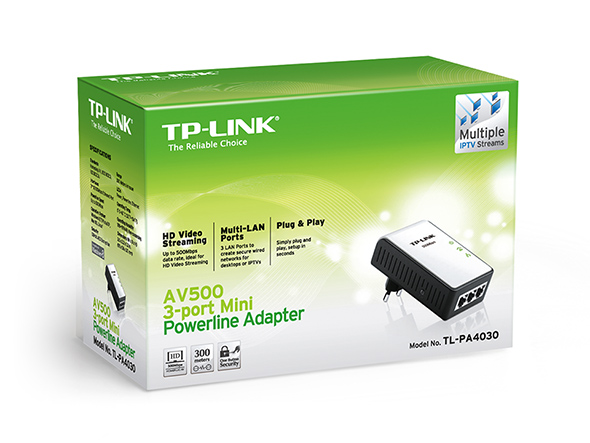 TL-PA4030
Mini adaptateur CPL AV500 3 ports 10/100Mbps
Compatible avec la norme Homeplug AV, vitesse de transfert de données jusqu'à 500 Mbps. Idéal pour des diffusions de vidéo 3D ou HD sans latence, les jeux en réseau.
3 ports Ethernet 10/100Mbps
Aucun câble à tirer, installation Plug and Play, aucune configuration nécessaire
Chiffrement AES 128 bits sécurise votre réseau d'une simple pression du bouton "Pair".
Fonctions
l'adaptateur TL-PA4030 de TP-LINK utilise votre réseau électrique domestique pour transmettre des données tout en laissant passer le courant normalement. En d'autres termes, il suffit de brancher le TL-PA4030 sur une prise de courant existante pour créer instantanément un réseau. Avec son design compact vous apprécierez la flexibilité de la solution qui ne nécessite qu'une prise électrique pour ajouter 3 ports Ethernet à votre réseau.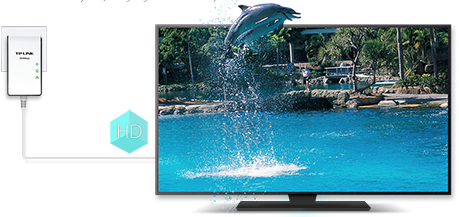 Jusqu'à 500 Mbps et 300 mètres
Grâce à la technologie HomePlug AV avancée, le TL-PA4030 offre aux utilisateurs des vitesses de transfert de données stables allant jusqu'à 500 Mbps sur une longueur de ligne pouvant atteindre 300 mètres. Grâce au chiffrement AES puissant intégrés, le TL-PA4030 constitue un excellent choix pour une solution domestique intégrale visant à connecter tous les périphériques compatibles réseau, des ordinateurs et consoles de jeu aux boîtiers pour l'IPTV, imprimantes et disques durs NAS.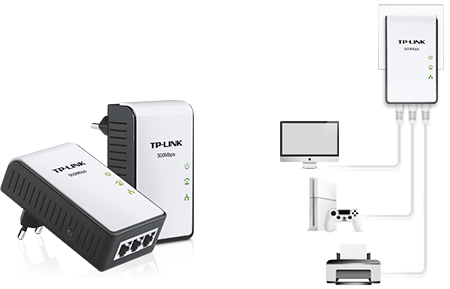 Ports Ethernet multiples
Avec trois ports Ethernet par adaptateur, le TL-PA4030 vous permet de limiter le nombre de prises électriques nécessaires à la connexion de plusieurs appareils dans une pièce.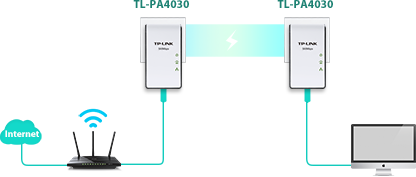 Plug and Play
Vous pouvez déployer un réseau CPL en quelques minutes avec le TL-PA4030, Branchez Appairez et Utilisez. Le bouton Pair permet de chiffrer la communication dans le réseau CPL et d'interconnecter les différents adaptateurs que vous souhaitez utiliser.
*Remarque : Il faut deux adaptateurs CPL ou plus pour créer un réseau CPL.
CARACTERISTIQUES MATERIELLES
Type de prise
EU
Standards et Protocoles
HomePlug AV, IEEE802.3, IEEE802.3u
Interface
3x Ports Ethernet 10/100 Mbps
Bouton
Bouton Pair (Reset)
Consommation
Maximum: 3.800W (220V/50Hz)
Typique: 3.778W (220V/50Hz)
Témoins lumineux
PWR, PLC, ETH
Dimensions (LxPxH)
93×56×30 mm
Portée
300 m dans le réseau électrique
Autres
Certification
CE, FCC, RoHS
Contenu de l'emballage
1 Adaptateur CPL AV500 3ports 10/100Mbps
1 Câble Ethernet (RJ45)
1x mini CD de ressources,
1x Guide d'installation rapide
Système requis
Windows 2000/XP/2003/Vista, Windows 7, 8, Mac, Linux
Environnement
Température de fonctionnement : 0℃ à 40℃
Température de stockage : -40℃ à 70℃
Humidité de fonctionnement : 10 % à 90 %, sans condensation
Humidité de stockage : 5 % à 90 %, sans condensation
The theoretical maximum channel data transfer rate is derived from HomePlug AV specifications. Actual data transfer rate will vary from network environment including: distance, network traffic, noise on electrical wires, building material and construction, quality of electrical installation and other adverse conditions.
De United States?
Infos produits, événements, services pour votre pays.