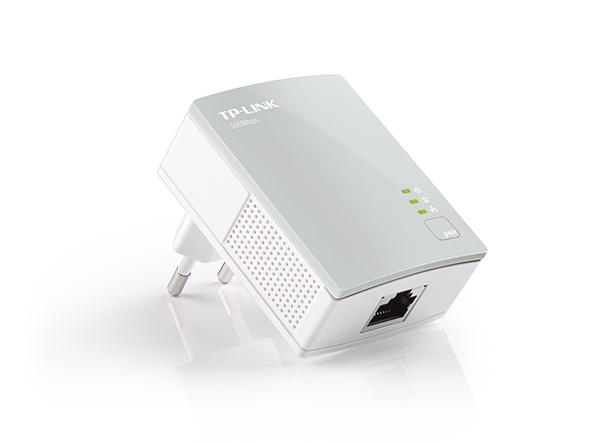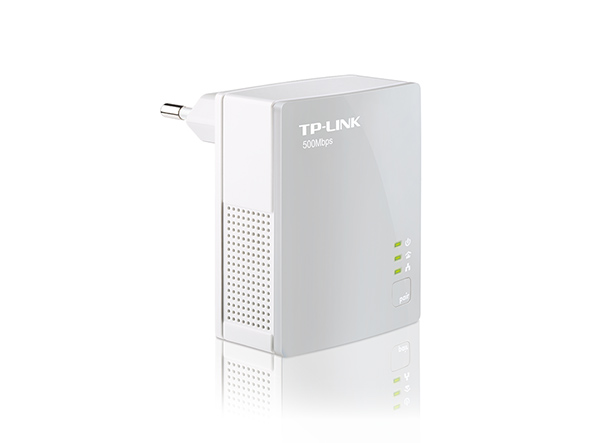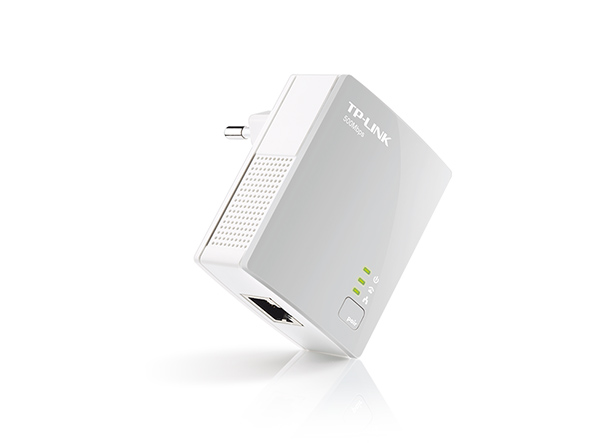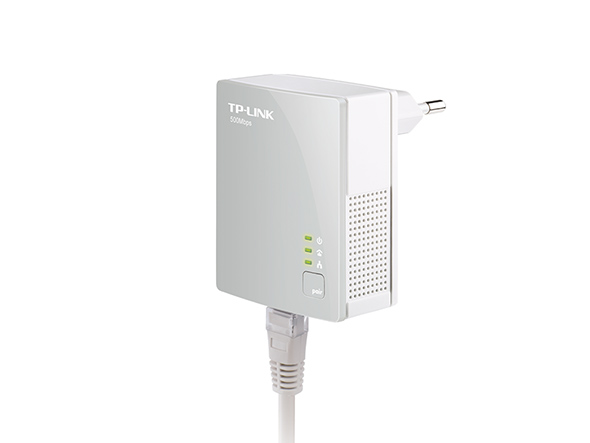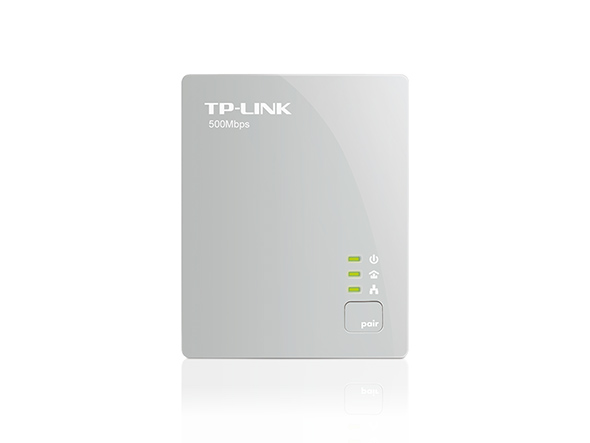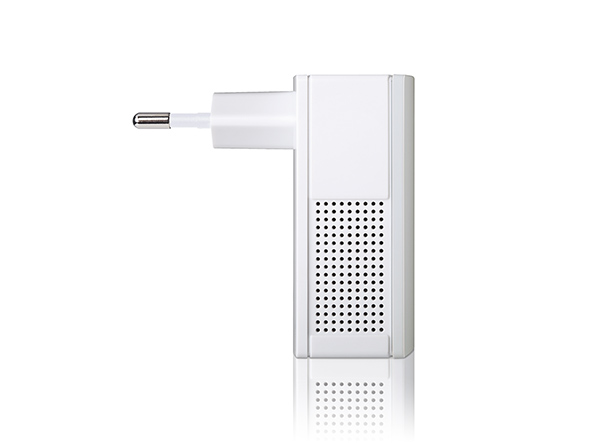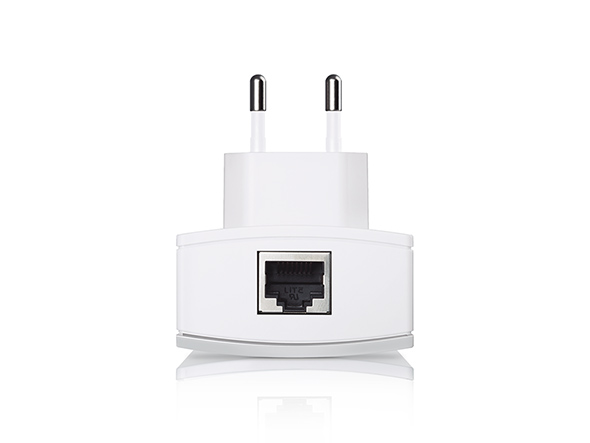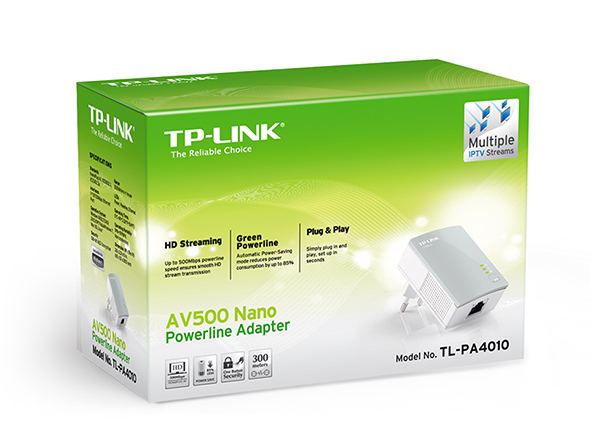 TL-PA4010
Nano Adaptateur CPL AV 500
Compatible HomePlug AV, transferts haut débit jusqu'à 500Mbps
Conception miniature, plus petit que la plupart des adaptateurs CPL sur le marché, s'intègre discrètement aux prises électriques.
Pas de nouveaux câbles, branchez et utilisez, pas de configuration nécessaire.
Mode veille breveté réduisant automatiquement la consommation électrique de près de 85%*
* Donnée variable en fonction de la qualité du réseau électrique et de facteurs environnementaux. ​
Débit CPL jusqu'à 500Mbps! Idéal pour la vidéo HD
Le CPL Nano adaptateur AV500 TP-LINK TL-PA4010 transforme votre circuit électrique en un réseau haut débit sans avoir à tirer de nouveaux câbles ou à percer des trous. Aucune configuration n'est requise, branchez simplement vos adaptateurs dans une prise électrique et vous venez de créer un réseau en un éclair.
Routeur
Conception miniature
Avec ce nouveau design ultra compact, le TL-PA4010est plus petit que les anciens mini adaptateurs 500Mbps TP-LINK. avec seulement 28.5mm d'épaisseur, il s'intègre quasiment à n'importe qu'elle prise électrique.
Bouton Pair pour une sécurisation aisée du réseau
Les utilisateurs peuvent sécuriser un réseau CPL en moins d'une minute en appuyant sur le bouton Pair, ils chiffrent par la même occasion leur réseau par clé AES à 128bit sécurisant ainsi leurs données.
C'est tellement simple !
1. Brancher les adaptateurs dans une prise électrique
2. Relier les appareils aux adaptateurs par un cordon Ethernet
3. Appuyez sur le bouton Pair et c'est fini!
DEL Power
DEL CPL Powerline
DEL Ethernet
Bouton Pair
*Remarque : les adaptateurs CPL doivent être utilisés par deux ou plus
Branchez un adaptateur CPL à proximité de votre connexion internet (Box ou modem routeur)
Connectez des adaptateurs supplémentaires pour relier : Ordinateurs de bureau ou portables, télévision ou d'autres appareils. C'est tout !

* Nous vous recommandons :

Appuyez sur les boutons Pair pour chiffrer les données et sécuriser le réseau CPL.
CARACTERISTIQUES MATERIELLES
Type de prise
EU
Standards et Protocoles
HomePlug AV, IEEE802.3, IEEE802.3u
Interface
1 port Ethernet 10/100Mbps
Bouton
Bouton Pair (Reset)
Consommation
Maximum: 2.30W (220V/50Hz)
Typique: 2.13W (220V/50Hz)
Veille: 0.44W (220V/50Hz)
DEL
PWR, PLC, ETH
Témoins lumineux
Alimentation, CPL et Ethernet
Dimensions (LxPxH)
65×52×28.5mm
Portée
300 m dans le réseau électrique
Autres
Certification
CE, FCC, RoHS
Contenu de l'emballage
1 TL-PA4010
1 cordon Ethernet
1 CD de ressources
1 Guide d'installation rapide
Système requis
Windows 2000/XP/2003/Vista, Windows 7/8, Mac, Linux
Environnement
Température de fonctionnement : 0 à 40°C
Température de stockage : -40 à 70°C
Humidité relative de fonctionnement : 10% à 90% sans condensation
Humidité relative de stockage : 10% à 90% sans condensation
The theoretical maximum channel data transfer rate is derived from HomePlug AV specifications. Actual data transfer rate will vary from network environment including: distance, network traffic, noise on electrical wires, building material and construction, quality of electrical installation and other adverse conditions.
Actual data will vary because of the network conditions and environment factors.
De United States?
Infos produits, événements, services pour votre pays.