How to edit Home/Away Mode of my cameras?
Ce document concerne les modèles suivants :
Detection Tab Introduction
Current setting: Choose the camera you want to have a customized edit.

Home & Away Mode: After customized edit you can switch detection settings of your all cameras by one-time click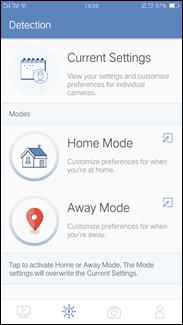 Let's start to set up home/away mode and take NC250/450 for example:
1. Tap the edit button of "Home/Away Mode"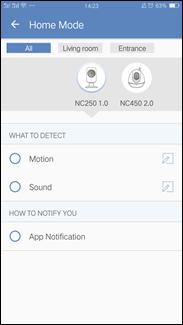 2. Choose one of your camera, let's begin with NC250 first.
You can tick Motion/Sound and then click "edit".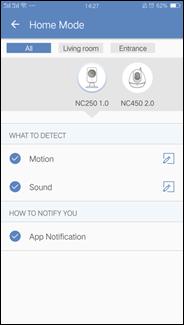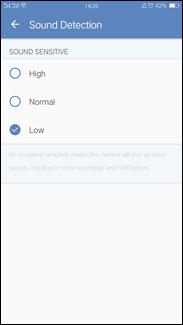 You can refer to How to use motion detection function on tpCamera APP for operation.
For NC250, you can only set App Notification on App, if you want to use SMTP Email Notification, please refer to:
How to use motion detection function on Web-UI?
How to set Gmail or Hotmail as sender Email address in cloud camera Notification Delivery Function?
3. After completing the setting of NC250, choose another camera NC450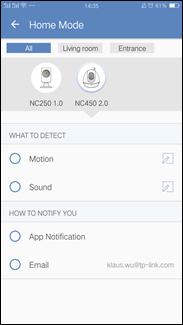 The difference is only NC450/NC260 supports Cloud Email Notification. It will send email to your Cloud account when there detect something.
Please notice that Cloud Email is different from SMTP Email: Every camera has 60 Cloud email alters each month. Once it reaches the limitation, an email for renew email alters will be sent to customer and user has to renew to apply more. At most 4 renewals per month, namely 300 email alters. However, there's no limit in SMTP Email.
4.
When completing all settings, tap "

"on the top left corner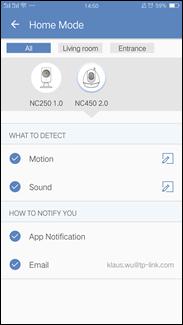 5. Now you can tap the icon to switch all of your cameras' detection settings.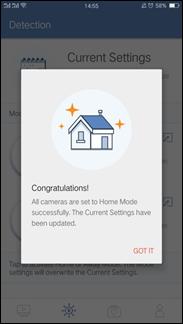 Est-ce que ce FAQ a été utile ?
Vos commentaires nous aideront à améliorer ce site.
Newsletter TP-LinkTP-Link prend votre vie privée au sérieux. Pour plus de détails sur la politique de confidentialité de TP-Link, veuillez consultez la page suivante Politique de confidentialité de TP-Link .
De United States?
Infos produits, événements, services pour votre pays.