How to configure Wireless Router Mode on TL-MR3020 (new logo)?
Ce document concerne les modèles suivants :
In Wireless Router Mode, the router shares internet access with multiple wireless devices.
Here takes TL-MR3020 for demonstration.
1. Switch the operation mode to 3G/4G and connect the hardware according to Step A to D.

2. Log in the router. For instruction, please refer to How to log into the web management page of TL-MR3020 (new logo)?
3. Select your Time Zone and click Next.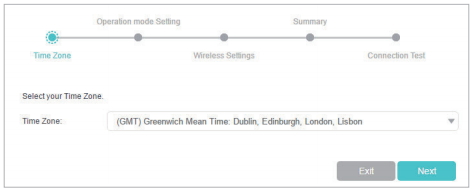 4. Select Wireless Router Mode and click Next.
Note: The router can be configured with a primary WAN connection and a 3G/4G USB modem as a backup solution to ensure "always-on" internet connectivity.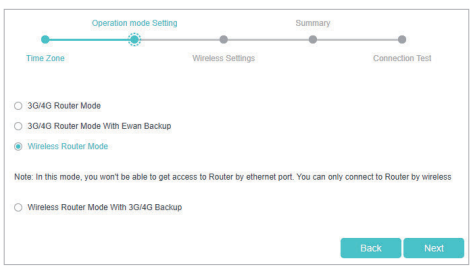 5. Select Internet Connection Type and enter corresponding parameters. If you are not sure, click Auto Detect. Then click Next and enter corresponding parameters.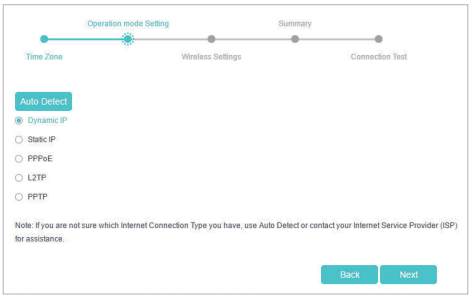 6. Either customize your Network Name (SSID) and Password or keep the default ones, and then click Next.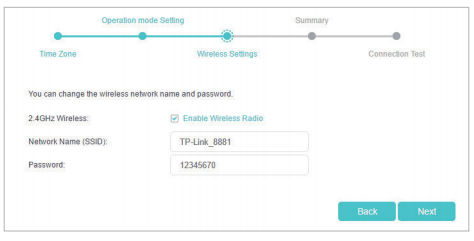 7. Check the wireless settings and click Save.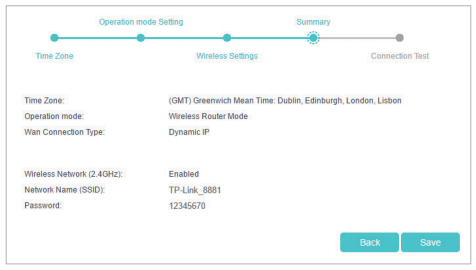 Get to know more details of each function and configuration please go to Download Center to download the manual of your product.
Est-ce que ce FAQ a été utile ?
Vos commentaires nous aideront à améliorer ce site.
Newsletter TP-LinkTP-Link prend votre vie privée au sérieux. Pour plus de détails sur la politique de confidentialité de TP-Link, veuillez consultez la page suivante Politique de confidentialité de TP-Link .
De United States?
Infos produits, événements, services pour votre pays.