How to Setup MAC Binding on a TP-Link Router (Blue UI)
Ce document concerne les modèles suivants :
Step 1: Log into the Router
How do I log into the web-based Utility (Management Page) of TP-Link wireless router?
Step 2: Click Advance

Step 3: Click on IP and MAC Binding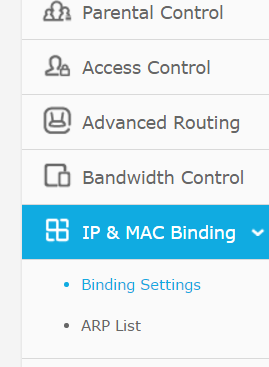 Step 4: Enable ARP Binding then click Save, then click Add new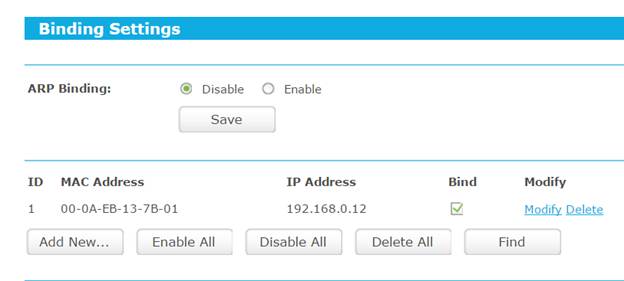 Step 5: Input the MAC and IP Address of the device you want to bind and click Save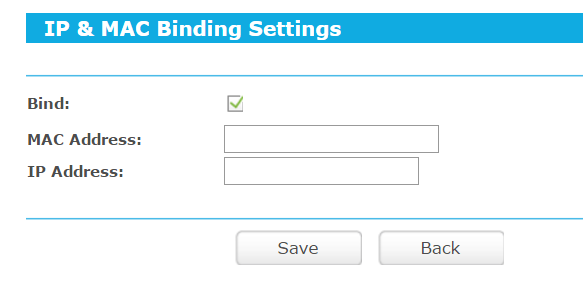 *Ensure Bind is checked
Est-ce que ce FAQ a été utile ?
Vos commentaires nous aideront à améliorer ce site.
Newsletter TP-LinkTP-Link prend votre vie privée au sérieux. Pour plus de détails sur la politique de confidentialité de TP-Link, veuillez consultez la page suivante Politique de confidentialité de TP-Link .
De United States?
Infos produits, événements, services pour votre pays.