How to configure basic VOIP parameters on VOIP Modem Router
VOIP is becoming popular in some areas over the world, here is an article about some basic VOIP configurations on VOIP modem router.
NOTICE: Before configuring, you must confirm your device has access to the Internet!
Step 1: Open the web browser and type the LAN IP address of TD-VG3631 in the address bar, the default IP address of TD-VG3631 is 192.168.1.1, and then press Enter.

Step 2: Type the username and password in the login page, the default username and password both are admin.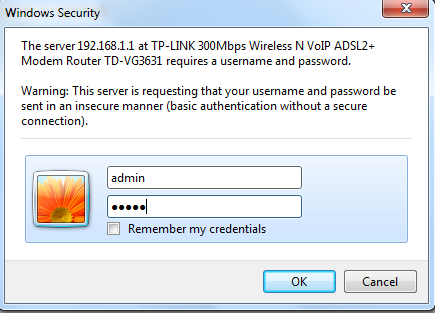 Step 3: In Voice--> SIP Account, click 'Add' button.

Step 4: Enter the parameters your ISP provides, mostly you should enter parameters below.
But some ISPs perhaps will offer you some other parameters, you should enter those too. Take Australia VOIP ISP iinet as an example. It will offer you Phone Number, SIP Server, VOIP SIP Domain etc.
Phone number: Enter this information in Phone number and Authentication ID.
SIP Server: Enter 'sip.state.iinet.net.au' in Register Address and SIP Proxy.
VOIP SIP Domain: Enter 'iinetphone.iinet.net.au' in Authentication Realm.
If you have doubt about the information provided by your ISPs, please be free to consult them.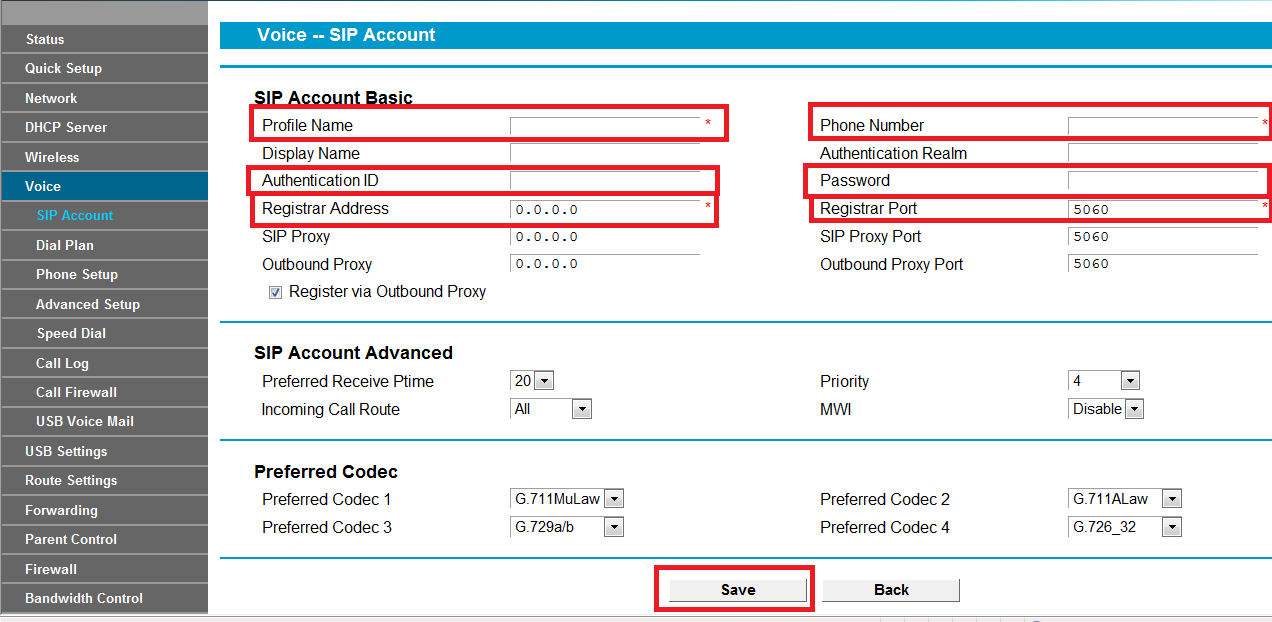 Step 5: After configuring parameters above, click 'Save', you will see 'UP' in 'Status' blank after a while. That means your SIP account has registered successfully.

Step 6: In Voice--> Phone Setup, confirm you have checked Phone1 and Phone2 and 'End With '#''. Usually, it will be enabled by default. The use of 'End with #' is when you enter all the phone numbers, click '#' it will dial out at once. Or it will take several seconds to judge if you have entered all phone numbers.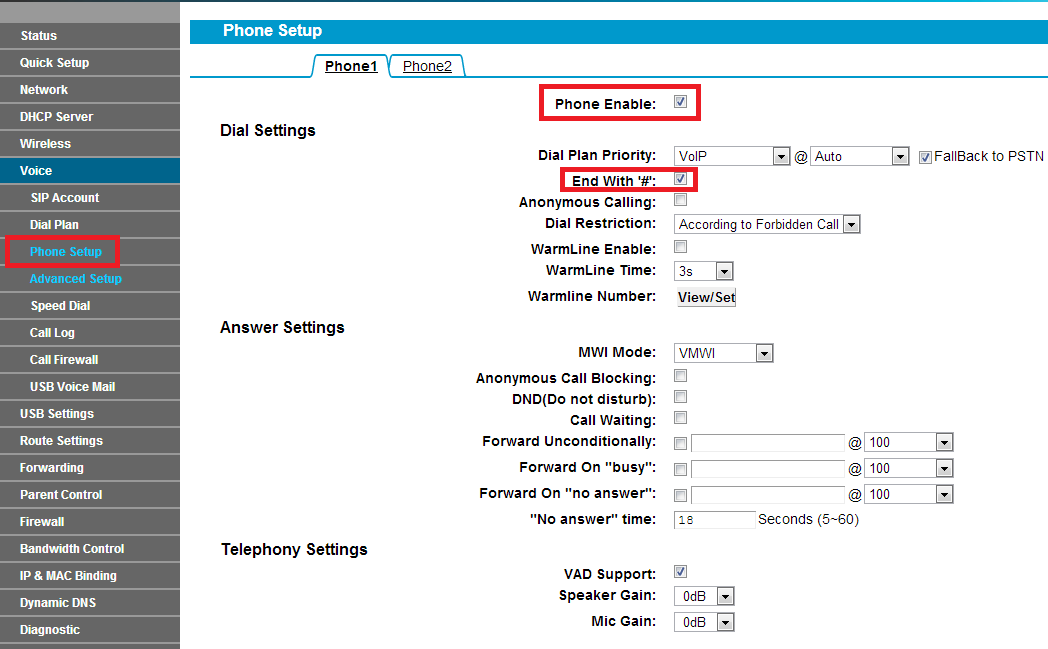 Step 7: You can change 'Dial Plan Priority' in the function below if needed. Or you should just keep it by default.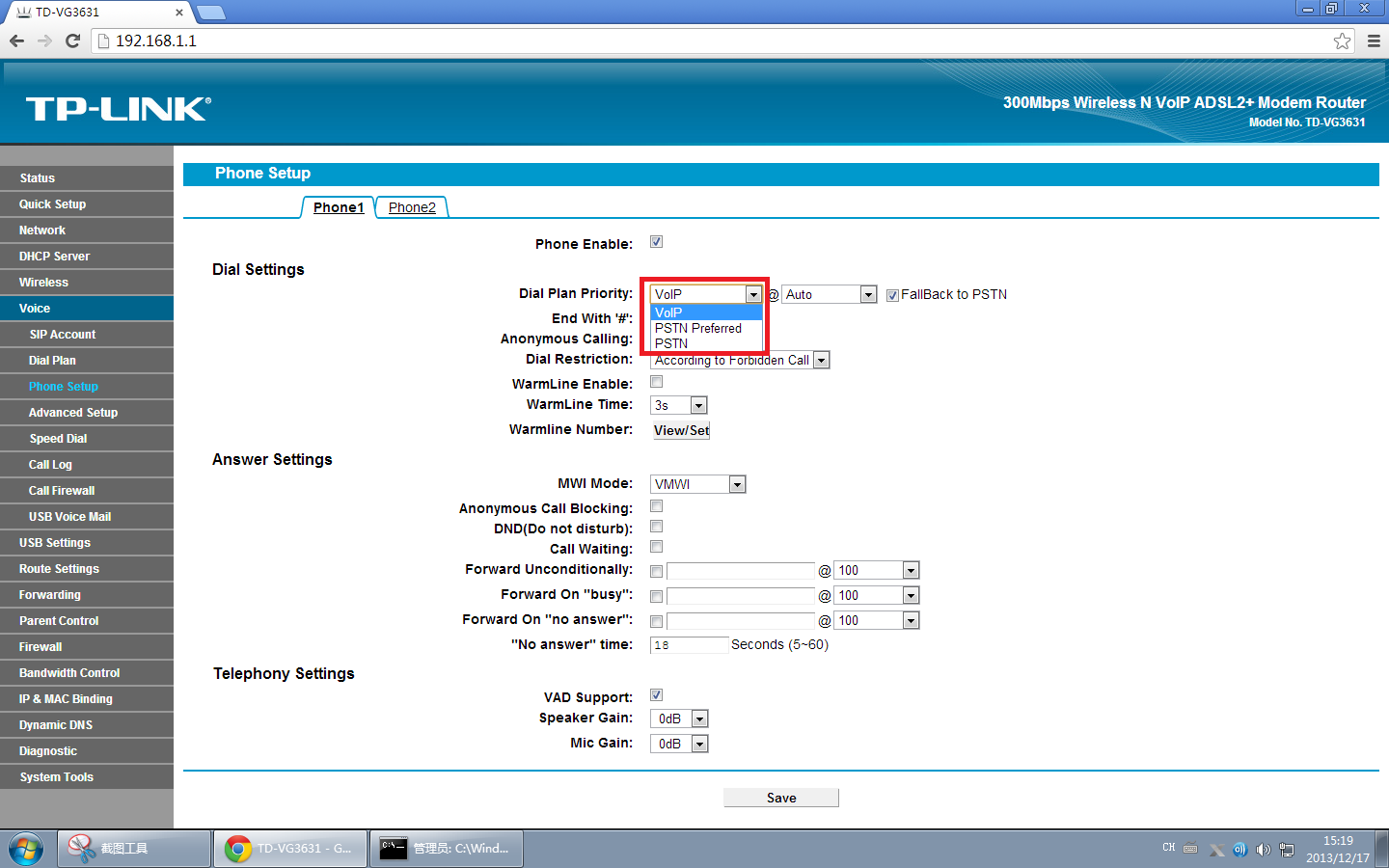 If you have any doubt, please be free to contact TP-Link Support Team.
Is this faq useful?
Your feedback helps improve this site.
From United States?
Get products, events and services for your region.