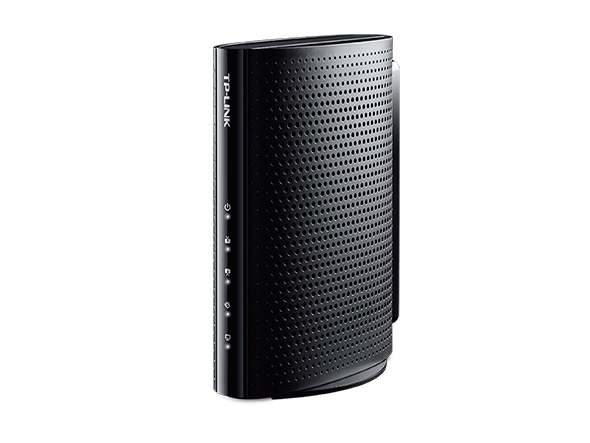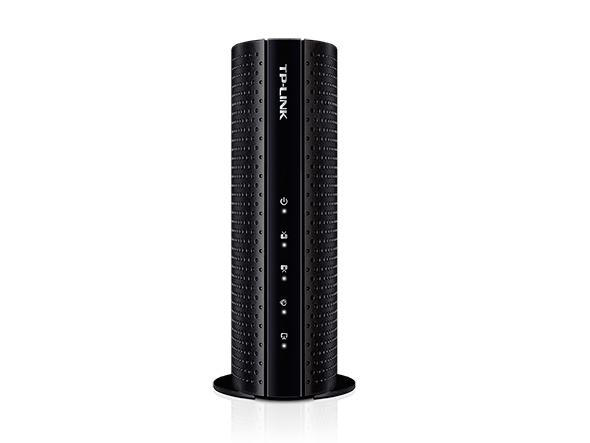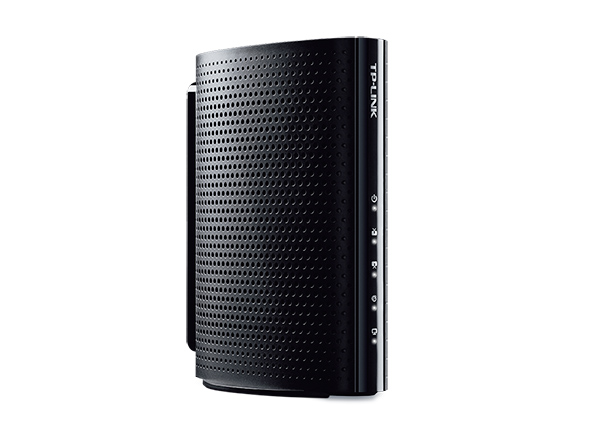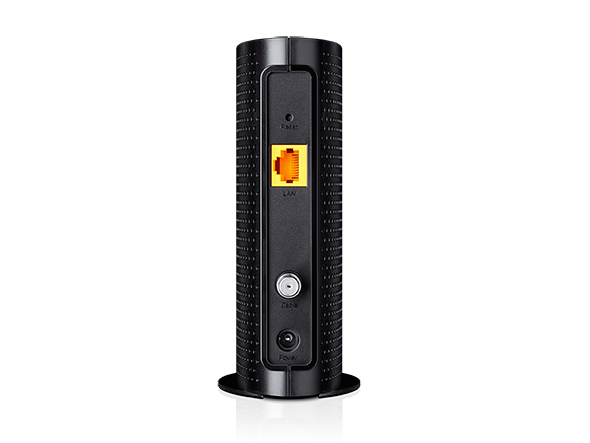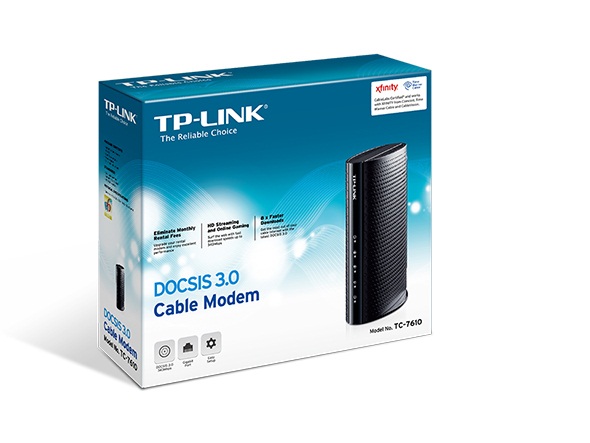 DOCSIS 3.0 Cable Modem TC-7610
Compatible with major cable ISPs, including XFINITY from Comcast, Cox Communications, Spectrum and more.
Eliminate monthly rental fees
CableLabs®Certified DOCSIS 3.0 backwards compatible to DOCSIS 1.0, 1.1 and 2.0 provides users comprehensive network compatibility
Channel bonding of up to 8 downstream channels and 4 upstream channels provide data rates up to 343 Mbps for downstream, and 143 Mbps for upstream
Gigabit port ensures ultimate fast transfer speeds
IPv4 and IPv6 dual stack
LEDs clearly display device and network status
Eliminate monthly rental fees
Owning your modem saves you the rental fees charged by many Internet Service Providers. In fact, purchasing your own cable modem typically costs less than a year's worth of monthly rental fees.
Rental cost
Time
The TC-7610 is certified for use with XFINITY from Comcast, Time Warner, and Cablevision ISPs
DOCSIS 3.0 for Faster, Future-Proof Internet
The TC-7610's CableLabs-certified DOCSIS 3.0 technology delivers speeds 8x faster than DOCSIS 2.0. The modem also features innovative 8x4 channel bonding for even faster throughput.
8

Downstream
channels
4

Upstream
channels
Up to 343Mbps Up to 143Mbps
Stream and Game Without Slowing Down
With 343Mbps download and 143 Mbps upload speeds, as well as a lightning-fast Gigabit Ethernet port, the TC-7610 lets you enjoy lag-free online gaming and HD streaming.
Quick, Easy Setup
Connect the coaxial cable to the modem
Connect your computer or router to the modem using an Ethernet cable
Call your ISP or service provider self-activation process to activate the modem
RouterComputer
InternetModemCall ISP
Computer
*XFINITY from Comcast and Time Warner allow you to activate your modem through the self-activation wizards on their respective websites.
DOWNSTREAM
Channel Bonding
Up to 8
Channel Width
48 MHz (8 channels) / 6 MHz (single channel)
Modulation
64 QAM / 256 QAM
Symbol Rate
5.057 Msym/s (64 QAM) / 5.361 Msym/s(256 QAM)
Maximum Data Rate
Up to 343 Mbps
Frequency Range
108 to 1002 MHz (edge to edge)
UPSTREAM
Channel Bonding
Up to 4
Channel Width
200KHz / 400KHz / 800KHz / 1.6MHz / 3.2MHz / 6.4MHz
Modulation
QPSK, 8/ 16/ 32/ 64/ 128 QAM
Symbol Rate
160 / 320 / 640 / 1280 / 2560 / 5120 Ksym/s
Maximum Data Rate
Up to 143Mbps
Frequency Range
5 to 42MHz (edge to edge)
NETWORK FUNCTION
IP Stack
Supports IPv4 and IPv6 dual stack
DHCP
DHCP Client
VPN Passthrough
PPTP, L2TP, IPSec
Muticast
Support IGMP v1/v2/v3
PHYSICAL SPECIFICATIONS
Interface
1 F-Connector (female 75 )
1 10/100/1000 Mbps Ethernet Interface (RJ45)
1 Power Jack
Button
1 Reset Button
Dimensions
5.6 x 4.5 x 2.3 in. (141.5 x 115.5 x 57.9 mm)
OTHERS
Certification
FCC, UL
Cablelabs
RoHS
Package Contents
TC-7610
Ethernet Cable
Power Adapter
Quick Installation Guide
Operating System
Windows 8/Windows 7/ Windows Vista™, Service Pack 1 or later/ Windows®XP, Service Pack 2
or later/ Mac®10.4 or later (Ethernet Connection Only) UNIX®Linux®
Protocol Support
Network: IP, ICMP, ARP
Transport: TCP, UDP
Power Supply
12VDC/1A
Environment
Operating Temperature: 0°C~40°C (32°F~104°F)
Storage Temperature: -40°C~70°C (-40°F~158°F)
Operating Humidity: 10%~90% Non Condensing
Storage Humidity: 5%~90% Non Condensing
SubscriptionTP-Link takes your privacy seriously. For further details on TP-Link's privacy practices, see TP-Link's Privacy Policy.