How to Choose a Home Camera - Home Cameras Recommendations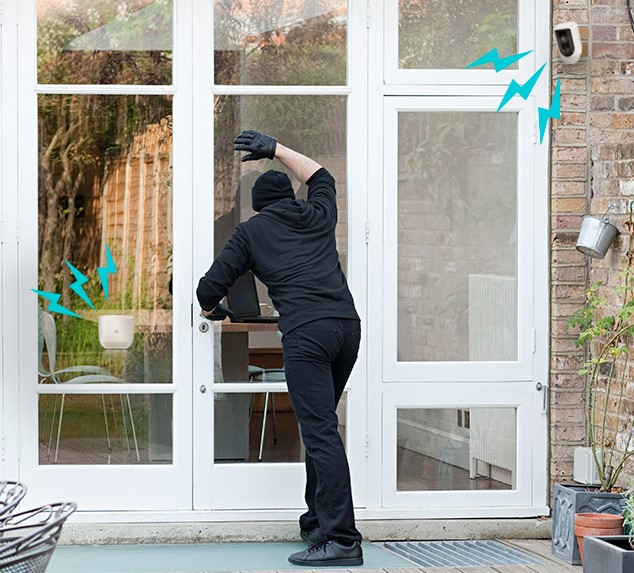 Are you worried about your kids or the elderly when you are away from home? Do you want to ensure home security while living alone? Many people choose home cameras to protect their home security and check how their kids are doing at home. When faced with so many different home cameras, how to choose the right one for you? Learn about some of the essential features of home cameras, how to select them, as well as excellent recommendations for indoor and outdoor cameras.
What is a home camera?
A home camera mainly captures dynamic and static images through live view. Today, the increasingly advanced technologies include motion detection, instant notifications, night vision, light alarm, and even sound recording. Many require only an Internet connection to show the live view on the computer or the app.
What are the essential criteria for selecting a home camera?
If you want to buy a home camera, you can first check whether it supports relevant functions.
[Home Camera Criteria 1: Video Quality, Viewing Angle, Video Resolution]
Before buying a home camera, check its video quality first. It's recommended to choose at least millions of pixels (MP). Thus you can have high resolution and crystal-clear images. Viewing angle is also one of the top considerations. Viewing angle means the video area you can see through the camera. It's also referred to as vision.
Resolution cannot be overlooked either. The market's home cameras generally support up to 1080P (1920*1080) resolution. Yet, with technological development, these years have seen cameras upgrading to higher resolutions like 2K (2560*1960) and 4K (3840*2160), making the images even clearer.
Home cameras today work primarily in conjunction with a mobile app. It's recommended to use at least 1080P for smooth and clear video streaming. If you want to see far away, choose 2/4K to zoom in and out.

General resolutions are listed below for your reference:
720p: 1280*720 resolution. It's identifiable by the eyes, also the lowest standard of HD.
1080p: 1920*1080 resolution. It's clear enough for most electronic devices, also the lowest standard of Full HD.
2K: resolution with over MP video quality. Resolutions like 2560*1960, 2048*1080, and 2560*1440 fall within the 2K range. It provides twice the clarity of images than 720p.
4K: resolution with over MP video quality. A resolution like 3840*2160, 4096*2160, and 4096*3112 fall within the 4K range. It provides images with the tiniest details.
[Home Camera Criteria 2: Video Storage Method (SD card or cloud storage)]
People want to record videos when using a home camera. It's thus necessary to confirm how the videos are stored. Generally, there are two methods of storage: local storage and cloud storage.
Local storage: Save videos to an installed SD card or hard disk. It usually has limited space. Once the home camera is stolen, all the stored data is lost.
Cloud storage: Save videos to the cloud server. As long as you log in, you can check all the stored videos wherever you are. You also have the flexibility to choose different plans according to your needs to have ample cloud space or another service. If the internet access is cut, it may stop recording.
There are pros and cons to both systems. With the advanced cloud technology, many people switch to NAS service, which combines the advantages of both local and cloud storage. With a unique application, you can access the videos of your home camera and manage them within the same interface. The recorded videos can also be backed up to the cloud server and then uploaded to the cloud or another NAS through the NAS backup technique. For the record, check if the home camera supports the ONVIF network video standard so your home camera videos can be stored this way.
[Home Camera Criteria 3: Motion Detection and Alarm Notifications]
A home camera is primarily used to prevent burglary. When choosing a home camera, make sure it enables motion detection and alarm notifications. When your home camera detects motion around the home, it will notify you. Novice parents can also observe their baby's sleeping through a home camera or check whether their kids run into danger.
Home cameras with motion detection usually take up less space than traditional home cameras. It allows the camera to only record when motion is detected, thus not wasting space on unimportant videos. It's also easier to playback or check specific video clips.
[Home Camera Criteria 4: Ease-of-Use APP / Simultaneous Live View for Multiple Users]
Most home cameras work with a mobile app to monitor your home anytime. With a simple and intuitive app interface, you can better manage your home camera remotely.
[Home Camera Criteria 5: Two-way / One-way Audio]
With a built-in microphone and speaker, you can realize two-way audio, talking to people on the other side of the home camera. For example, you can remind the babysitter to take care of the baby, or talk to your kids as if you are in company with them.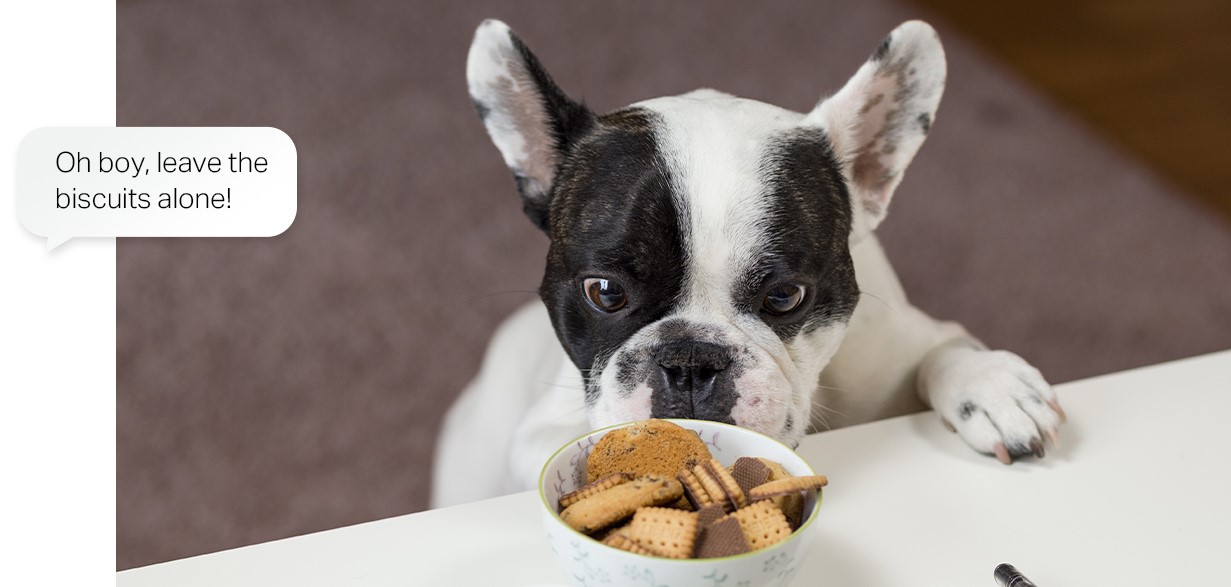 [Home Camera Criteria 6: Night Vision]
While monitoring your home during the day, night security is also essential. By picking a home camera with night vision, you can check with your kids through the camera lens at night, getting to know whether they sleep well.
The IR (infrared) night vision provides clear images even in low light conditions. The infrared light can create images at the lens when reflected by objects. The camera lens can capture what the human eyes cannot see through infrared light reflection, allowing you to see the situation in the dark.
[Home Camera Criteria 7: Product Security – SSL / TLS Encryption & ONVIF Standard]
If you are worried about privacy, you can choose a home camera that supports encryption or monitoring adjustment. SSL / TLS encryption can prevent the data transferred between two systems from being read or modified by others, preventing hackers from stealing data through wiring or video storing. ONVIF standard is an international open network video standard available to the home camera, video server, and access control system. It makes the monitoring system more integrated. Additionally, home cameras conform to the ONVIF standard, so they work with the NAS cloud service for video storage. It's more convenient and secure for home camera users.
[Home Camera Criteria 8: Waterproof and Dustproof]
Both indoor and outdoor cameras will gather dust for being placed somewhere for a long time. To extend the lifespan of a home camera, you can choose one that can prevent dust. For outdoor home cameras, weatherproof is crucial.
According to the International Protection Marking (also called IP code), the waterproof and dustproof ratings are listed below:
Dustproof Rating

Preventable Ingress

Waterproof Rating

Preventable Ingress

0

0

1

>50 mm

1

Vertically dripping water

2

>12.5 mm

2

Dripping water tilted

up to 15°

3

>2.5 mm

3

Spraying water at an angle

of up to 60°

4

>1 mm

4

Splashing water from any

direction

5

Dust protected

5

Jets of water from any

direction

6

Dust tight

6

Heavy seas or powerful

jets of water

7

Harmful ingress of water when

immersed between a depth of

150mm to 1 meter

8

Continuous immersion in water

9

Powerful high-temperature

water jets
The table shows that if a home camera has an IP66 rating, it's dust tight. Its waterproof ability can also prevent heavy seas or powerful jets of water.
Home Camera Recommendations | Tapo Secures Your Home
Having gained knowledge of selecting a home camera, we bet you want to start deciding on the best home camera for you. These are our recommendations.
Indoor Home Camera Recommendation: Tapo C210 Pan/Tilt Home Security Wi-Fi Camera

Tapo C210 also supports AES 128 encryption of SSL / TLS, ensuring data security and enabling control of recording to change recording time based on your needs. You can control your home camera through the Tapo app on your phone, monitoring your home remotely. The motion detection and instant notifications features keep you updated on what's happening around the home. It's also convenient for families with kids.
Outdoor Home Camera Recommendation: Tapo C310 Outdoor Security Wi-Fi Camera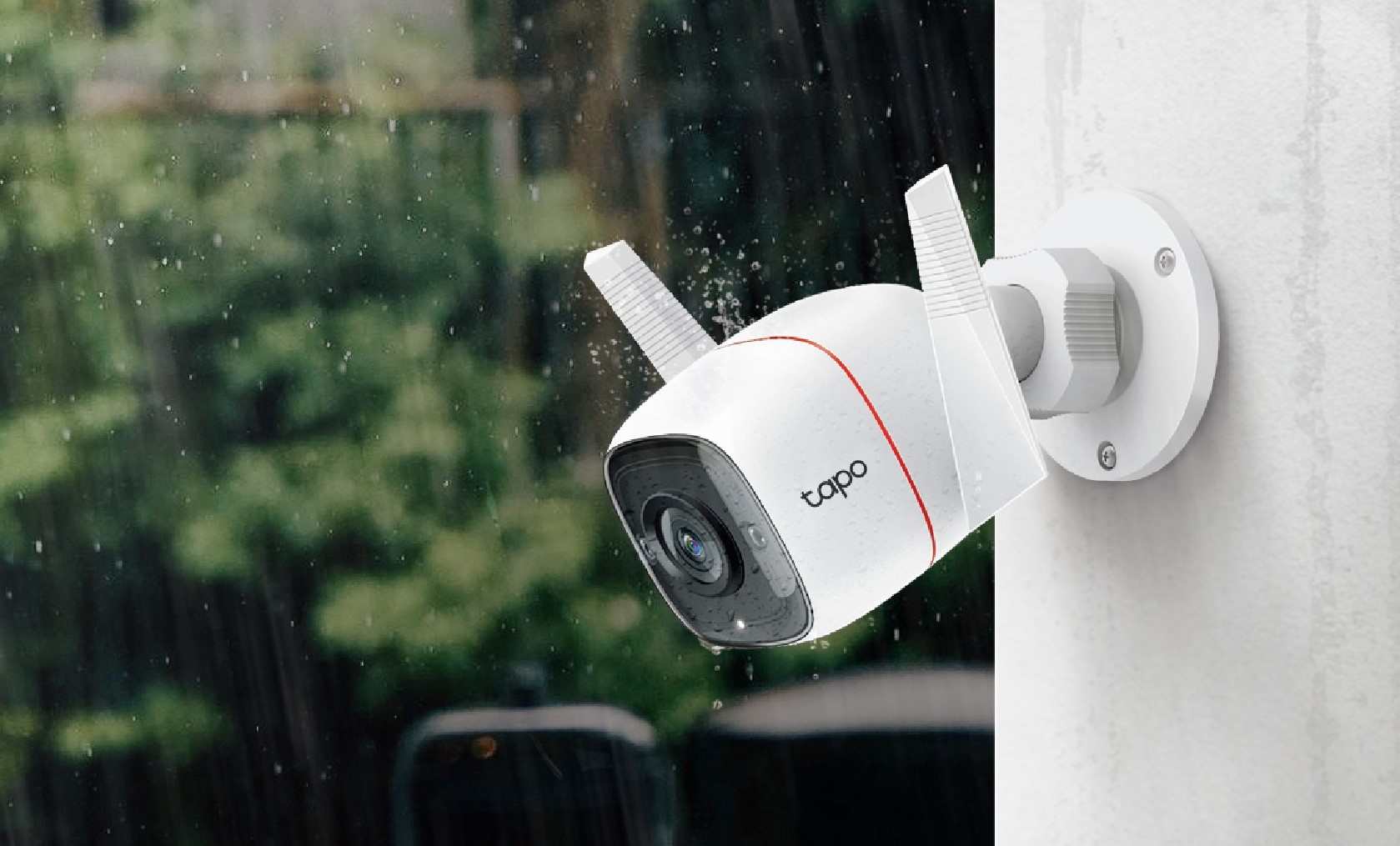 Tapo C310 Outdoor Security Wi-Fi Camera supports ultra-high definition, recording every image in crystal-clear 3MP definition. It has safe storage, locally storing up to 128 GB 3MP video on a microSD card. The IP66 helps Tapo C310 perform well even in harsh environments with rain and dust.
The advanced night vision provides a visual distance of up to 98 ft (30m) even in total darkness. The motion detection triggers sound and light alarms to frighten away unwanted visitors. Two-way audio enables communication through a built-in microphone and speaker, making it more convenient to say hi to your visitors or talk to the delivery guy.
To know more about home cameras, welcome to the Tapo website to take a look and pick your reference.
From United States?
Get products, events and services for your region.