4 Things to Know Before You Buy a WiFi 6E Router
Even though WiFi 6 routers are continually being released, WiFi 6E routers are beginning to hit the market with a brand-new 6 GHz band, promising higher bandwidth, faster speeds, and lower latency.
Before you rush out to get a WiFi 6E router, here are 4 things you need to know.
1. WiFi 6E extends WiFi 6 into the 6 GHz band.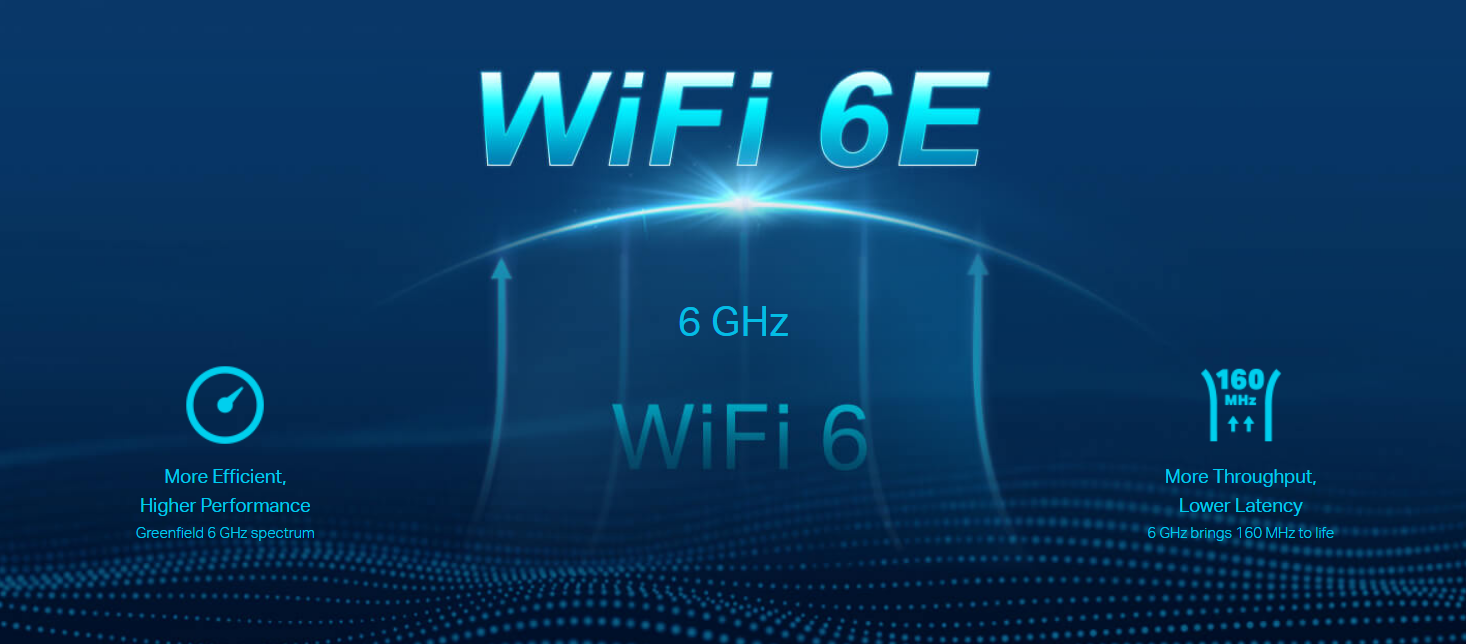 WiFi 6E is not a new generation of the WiFi protocol like Wi-Fi 6 was. It works with the same standard as WiFi 6 but with up to 1,200 MHz of additional spectrum in the 6 GHz band (ranging from 5.925 GHz to 7.125 GHz). It will dramatically increase the network capacity while reducing congestion.
WiFi 6E allows for up to 7 additional super-wide 160 MHz channels in 6 GHz, enabling many more simultaneous transmissions at the highest possible speeds.
Unlike the crowded 2.4 GHz and 5 GHz bands, the 6 GHz band is newly opened and only accessible for devices supporting WiFi 6E (and future WiFi standards, whatever they might be). This cuts out all the clutter in environments with hundreds of other devices.
With the increased capacity, wider channels, and open band, WiFi 6E users can enjoy 8K movies, AR/VR gaming, and large file downloads—all without buffering even in densely crowded areas.
2. WiFi 6E will see rapid adoption in the future.
According to Phil Solis, research director at the International Data Corporation (IDC): "WiFi 6E will see rapid adoption in 2021 with more than 338 million devices entering the market, and nearly 20 percent of all WiFi 6 device shipments supporting 6 GHz by 2022." This can already be seen today, with companies already releasing products supporting WiFi 6E — from phones to PCs and laptops — with many more over the horizon.
3. WiFi 6E is still at an early stage of development and application.
The Wi-Fi Alliance® delivered the WiFi 6E certification program in January 2021. However, WiFi 6E can be traced back to late 2018 when the Federal Communications Commission (FCC) proposed the unlicensed use of a new 5925-to-7125 MHz band. WiFi in the 6 GHz officially came out in 2020 following further examination.
Now, WiFi 6E is on its way to gain wider adoption around the world.
Following in the US's footsteps, the UK, EU, United Arab Emirates, Saudi Arabia and others have also made the decision to deliver 6 GHz for WiFi. Many more are considering or progressing towards opening 6 GHz for unlicensed operation.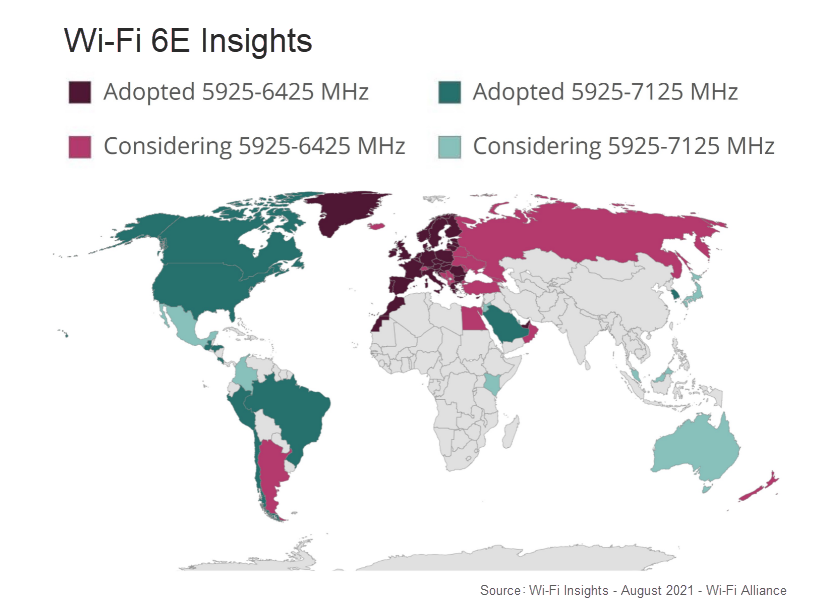 4. Not too many devices support 6 GHz yet.
So far, there's been a limited number of WiFi 6E routers entering the market, and their prices come with a premium for early adoption. Meaning, these devices aren't quite ready for your everyday consumer.
Of course, more mid-range and entry-level routers will gradually come out, but this takes time.
Another problem is compatibility. Though WiFi 6E is backward compatible with previous WiFi standards, its 6 GHz band is only accessible for devices supporting WiFi 6E (and future WiFi standards yet to come). Currently WiFi 6E devices are rare in households. In fact, you might only have one or two of them if you've recently upgraded any of your major devices like your phone or computer.
Because of this, there's just not enough devices to take advantage of the brand-new 6 GHz band at this moment.
However, if you're always out to be the first one with the latest tech and are planning to upgrade your home Wi-Fi with the 6 GHz band, keep an eye on TP-Link's upcoming WiFi 6E Mesh systems, Deco XE75 and Deco XE200, and WiFi 6E routers, AXE95 and AXE75. TP-Link is consistently ranked by analyst firm IDC as the No. 1 provider of WiFi products, and its WiFi 6E products are surely worth the wait.
From United States?
Get products, events and services for your region.