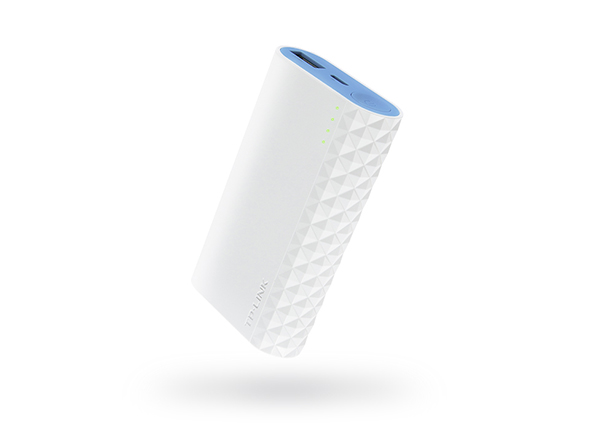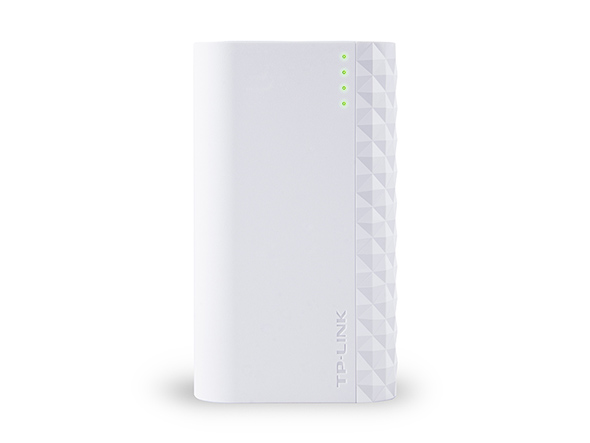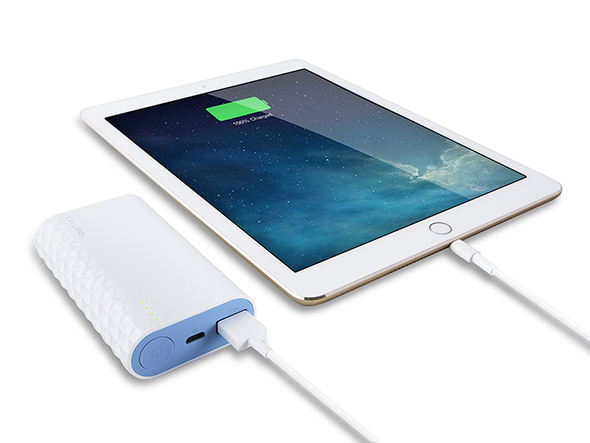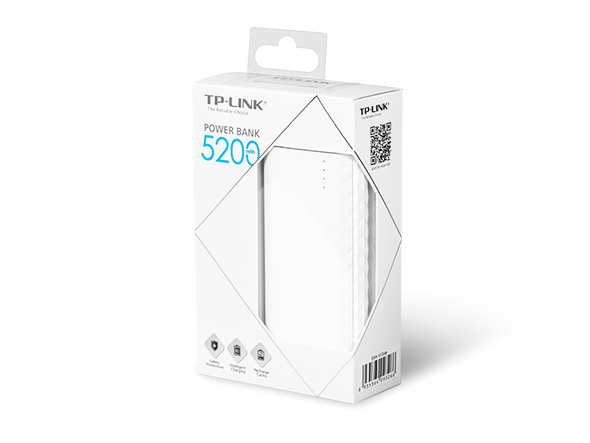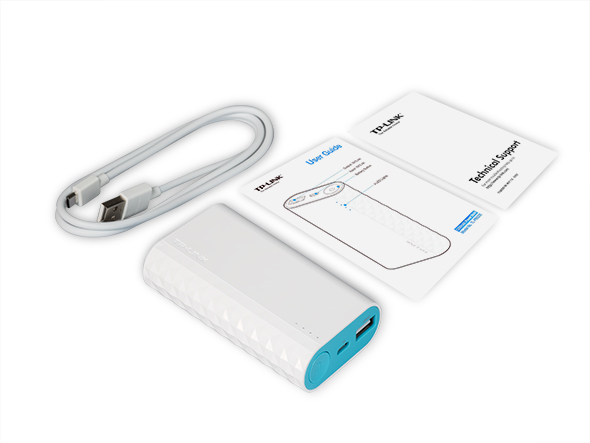 Confiable solución de energía en movimiento.
Carga inteligente.
La velocidad más rápida de carga y descarga para su categoría.
Protección de seguridad 6 en 1.
Compatible con iPhone, iPad, Smartphone Android y la mayoría de dispositivos digitales con entrada de 5V.
Energiza tu vida digital en movimiento
Alojado en una carcasa ergonómicamente diseñada, el TL-PB5200 es un Power Bank de alta capacidad (5200mAh) compatible con la mayoría de tus dispositivos digitales. Con gran capacidad, el TL-PB5200 provee suficiente energía para cargar tus dispositivos una y otra vez.
iPhone 6

200%

charge

Samsung Galaxy S6

140%

charge

Lumia 930

150%

charge
Carga inteligente
La tecnología de carga inteligente identifica tus dispositivos digitales, y libera la carga más rápida posible para cuando más lo necesitas.
Cargas y recargas más rápidas que nunca
Con entradas y salidas de corriente de hasta 5V/2.4A, la TLPB5200 cuenta con las velocidades más rápidas de carga y descarga de su categoría. TL-PB5200 es capaz de cargar teléfonos y tabletas a la más rápida y máxima velocidad para las que estén diseñados para ser cargados, ayudándote a sacar el mayor provecho de tus dispositivos en el tiempo más rápido posible. La TL-PB5200 cuenta con la forma más rápida de recarga con la habilidad de recargarse desde cero hasta 90% en menos de 2 horas con un adaptador de energía de 5V/2.4A
*Recharged with 5V/2.4A power source, such as TP-LINK UH720 and Apple iPad power adapter
5V/2.4A
2.4x

Recharging Speed of Normal Power Bank*
Energía confiable
TL-PB5200 es un Power Bank ultra compacto con calidad superior, equipada con protección completa 6 en 1 contra daños causados por: corto circuito, sobrevoltaje, sobrecorriente, sobrecarga, sobredescarga y sobrecalentamiento.
Short circuit
Over-voltage
Over-current
Over-charge
Over-discharge
Over-heating
Alto rango de eficiencia de energía
Desarollado con la tecnología avanzada en energía y circuitería de clase mundial de TP-LINK, la TL-PB5200 reduce significativamente la pérdida innecesaria de energía mientras carga, asegurando hasta el 90% de rango de eficiencia de energía.
Up to 90% Energy Efficient Circuitry
Compatibilidad mejorada
Compatible con iPhone, iPad, Smartphone Android y la mayoría de dispositivos digitales con entrada de 5V.
Presupuesto
Capacity
5200mAh
Input
5V/2.4A
Output
5V/2.4A
Interface
1 Micro USB Port, 1 USB 2.0 Port
Button
1 button to display the battery level
Lights
4 stage smart LED indicators show battery level or charging status
Compatibility
5V input USB-charged devices like iPhone, iPad and Android devices
Tamaño
3.6x2.1x0.8 in. (92.7x53.5x22.0 mm)
Tamaño
135g
Package contents
TP-LINK 5200mAh Power Bank TL-PB5200
Micro USB Cable
User Guide
From United States?
Get products, events and services for your region.