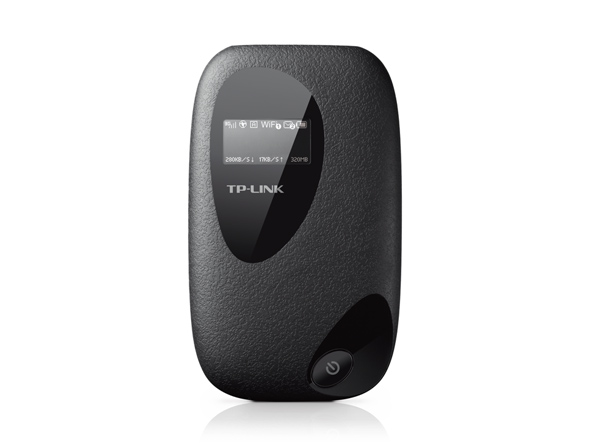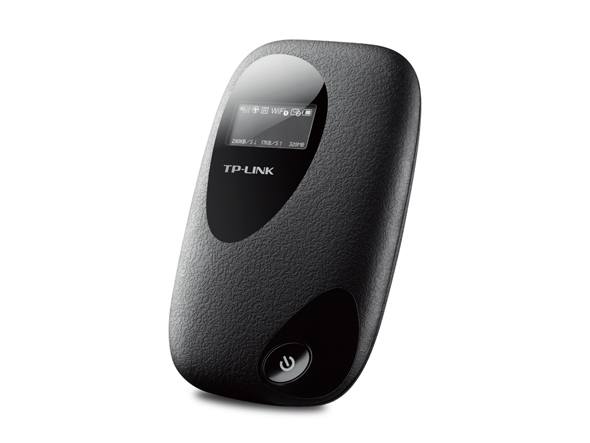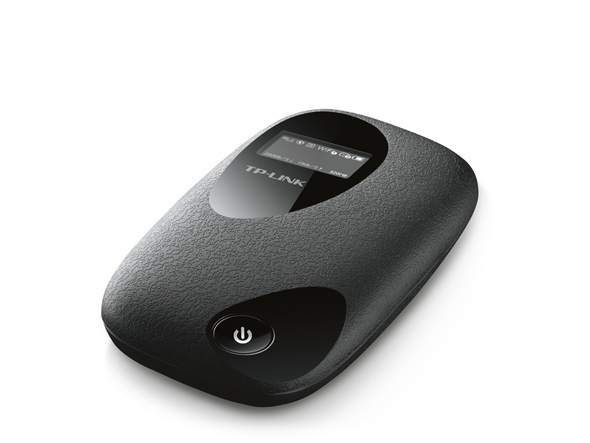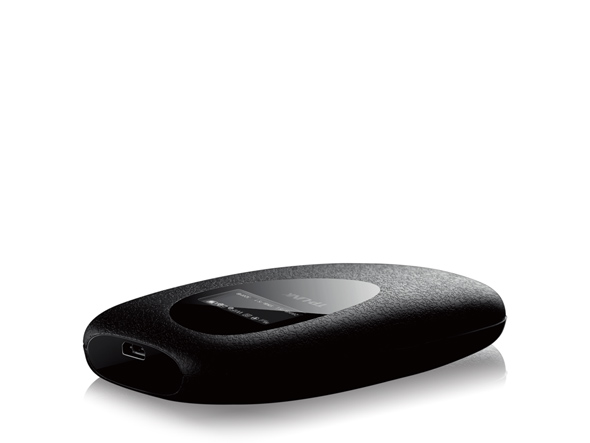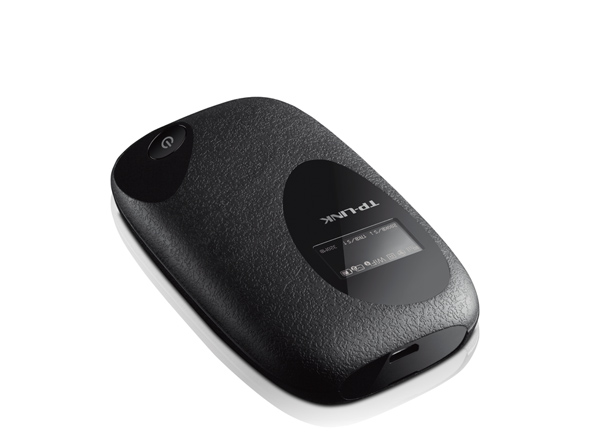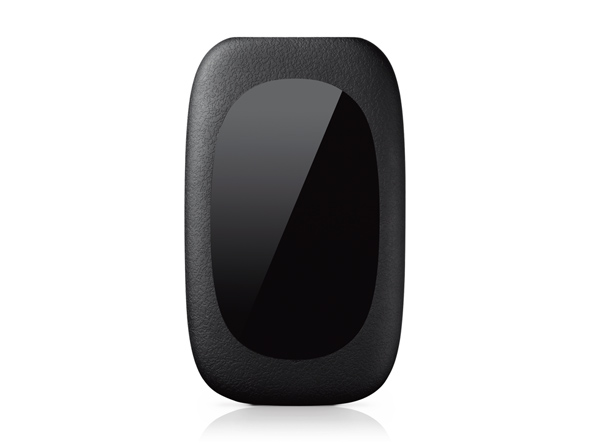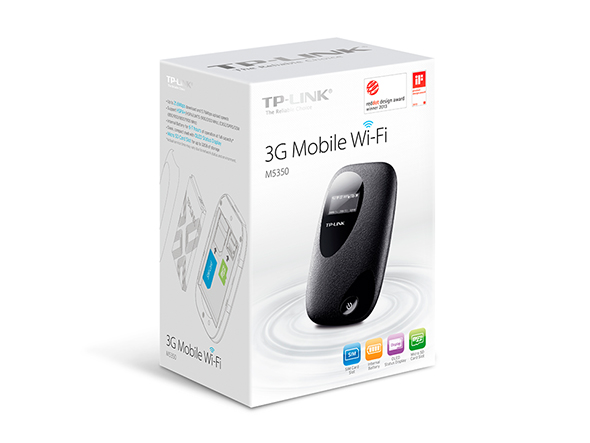 Conception intégrant un modem 3G interne permet des connexions haut débit 3G sans devoir utiliser deux appareils distincts
Support du HSPA+ jusqu'à 21.6Mbps en téléchargement et 5.76Mbps en téléversement
Puissante batterie de 2000mAh idéale pour des heures d'utilisation en extérieur
Supporte jusqu'à 10 utilisateurs simultanément
Port Micro USB pour une recharge facile de la batterie
Partage 3G aisé
Le TP-LINK M5350 est à la pointe du partage de connexion 3G, intégrant un modem 3G, vous pouvez générer instantanément un hotspot Wi-Fi en insérant une carte SIM liée à un abonnement 3G dans l'appareil, pas besoin de s'encombrer d'un autre appareil.
Emplacement pour Carte Micro – offrant en option jusqu'à 32Go de stockage
Vitesse de téléchargement haut débit jusqu'à 21.6Mbps
Supportant les connections 3G HSPA+, le M5350 est capable de fournir jusqu'à 21.6Mbps en téléchargement et 5.76Mbps en téléversement, proposant ainsi une expérience de navigation internet appréciable et fluide aux utilisateurs.
Vitesse de téléchargement/Mbps
*Le débit de vitesse sans fil peut varier en fonction de l'environnement de l'utilisateur.
Batterie interne 2000mAh

Made to Move
Avec une puissante batterie de 2000mAh , le M5350 est capable de fonctionner 6 à 7 heures à pleine charge et d'être rechargé via un câble micro USB depuis un ordinateur portable, un adaptateur secteur ou via le transformateur fourni et ce pour des heures de partage 3G.
*Test effectué sur un utilisateur connecté au M5350 téléchargeant des fichiers volumineux ou regardant des vidéos. Les résultats peuvent varier selon le nombre d'utilisateurs et selon la qualité de la connexion 3G.
Partage sans fil pour plusieurs Utilisateurs simultanément
Le M5350 est capable de partager un signal Wifi à près de 10 utilisateurs simultanément, ce qui vous permet de partager une connexion haut débit 3G avec votre famille et vos amis ou collègues.
*Le débit de vitesse sans fil peut varier en fonction de l'environnement de l'utilisateur.
10utilisateurs
affichage OLED
Avec un boitier compact et un design arrondi tel un galet, incluant un écran OLED, le M5350 offre une vue interactive de son état de fonctionnement, avec une jauge de batterie, une information sur le réseau (2G/3G), la force du signal, le statut du Wi-Fi, les statistiques de trafic, les messages et le nombre d'utilisateurs actifs.
Force du Signal
Type de réseau (2G/3G)
Nombre d'utilisateurs actifs
Messages
Statut de la Connexion Internet
Niveau de batterie
Mode Automatique
Statistiques de Trafic
Design Innovant – Formes arrondies
Le M5350, officieusement appelé le "Galet" est arrondi tel une pierre érodée par la mer. Au-delà de son aspect esthétique, l'aspect rugueux de sa surface et ses formes incurvées se fondent dans votre paume. Cet appareil élégant a déjà reçu deux prix pour son design innovant : l'IF Design Award et le CES innovations 2013 Design and Engineering Awards.
CARACTERISTIQUES MATERIELLES
Interface
1 micro USB port
SIM Card Slot
Micro SD card Slot
Bouton
Bouton de mise sous/hors tension
Alimentation
Batterie interne 2000mAh rechargeable 5VCC 0.1A
Type de réseau
HSPA+/HSPA/UMTS/EDGE/GRPS/GSM
Débits de données
Téléchargement : 21.6Mbps
Téléversement : 5.76Mbps
Dimensions (LxPxH)
94×56.7×19.8mm
Antenne
Antenne interne
Lecteur de carte Micro SD
32Go maximum
Bande
WCDMA:2100/900MHz
GSM: 850/900/1800/1900MHz
Ecran OLED
Singal strength, Network type, Wi-Fi status, Message, Internet connection status, Battery meter, connection mode and Traffic Statistics
Caractéristiques WiFi
Standards WiFi
IEEE 802.11b, IEEE 802.11g, IEEE 802.11n
Fréquence
2.4-2.4835GHz
Puissance de transmission
<20dBm
Sécurité WiFi
WEP 64/128 bits, WPA-PSK/WPA2-PSK,filtrage d'adresses MAC, Activation/D2sactivation de la diffusion du SSID
DHCP
Serveur DHCP, Liste des clients DHCP
Autres
Certification
CE, FCC, RoHS
Contenu de l'emballage
3G mobile Wifi, M5350
batterie
Cordon micro USB mâle/ USB A Mâle
Adaptateurs nano et micro SIM vers SIM standard
Guide d'installation rapide
Système requis
Windows 8/7/vista/XP,Mac OS, Android, iOS, Windows phone
Poids
92.5g (avec batterie)
Récompenses

iF Design Awards

M5350 won iF design awards from IF in Germany

2012, Germany

Reddot Award

M5350 received "red dot" design awards in Germany.

2013, Germany

GOOD

M5350 won award (good) from PC Magazin in Germany.

2013, Germany

Editor Choice

M5350 received the 'Editor Choice' award from Micro Mart in UK

2013, UK

HWM Magazine

M5350 won the Gold Award from HWM magazine in Malaysia

2013, Malaysia

Editor's Choice

M5350 won "Editor's Choice" from WASD in Romania

2013, Romania

RECOMMENDATION

M5350 was recommended by Computer Shopper UK

2015, UK
SubscriptionTP-Link prend votre vie privée au sérieux. Pour plus de détails sur la politique de confidentialité de TP-Link, veuillez consultez la page suivante Politique de confidentialité de TP-Link .
From United States?
Check products and services for your region.