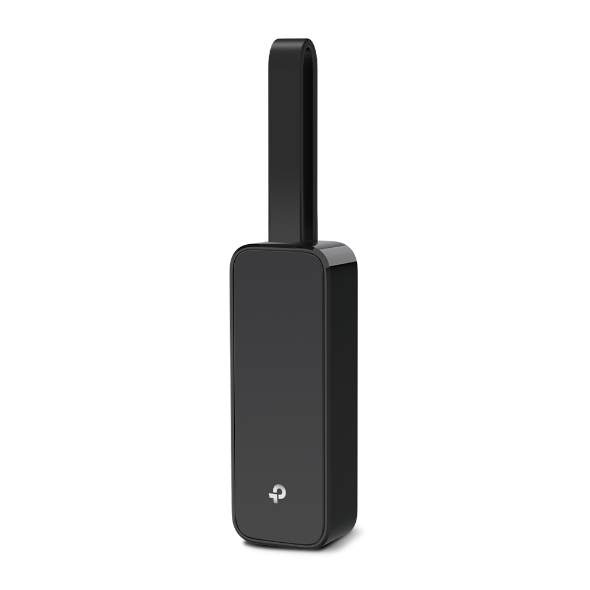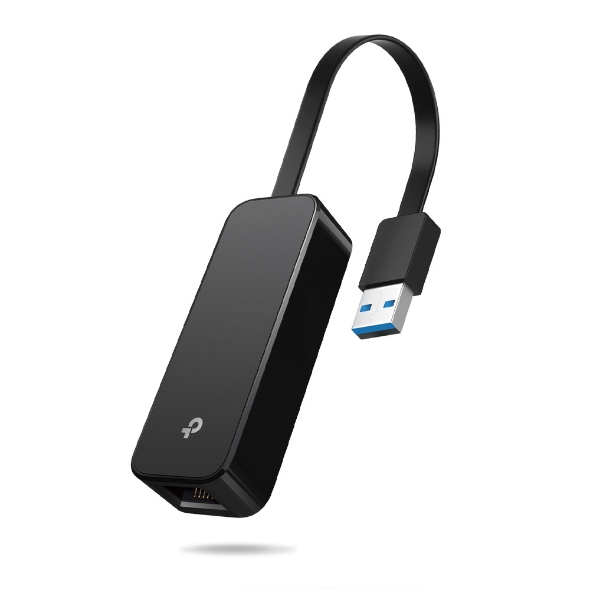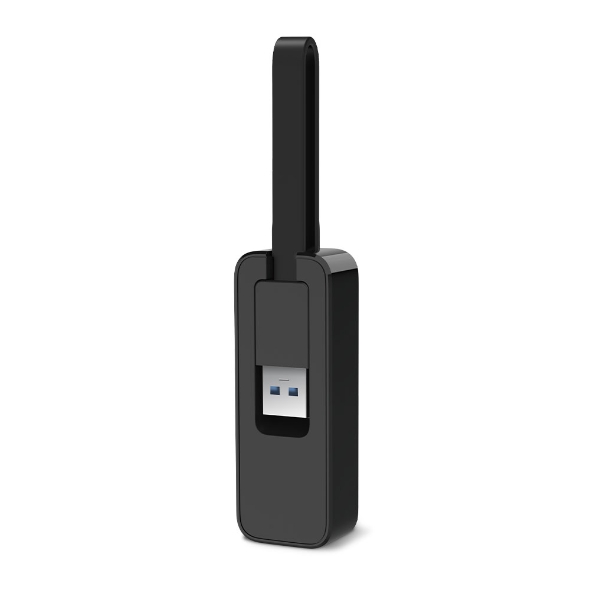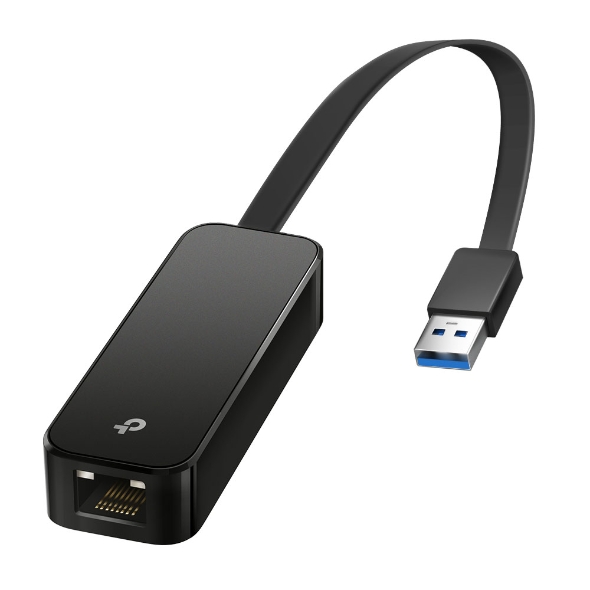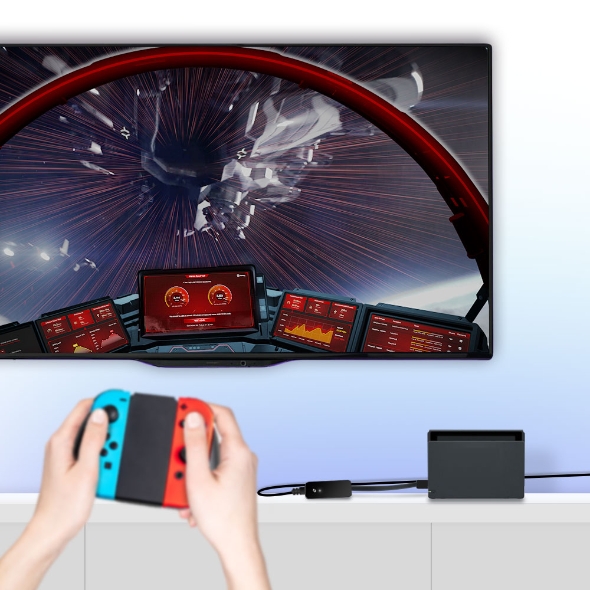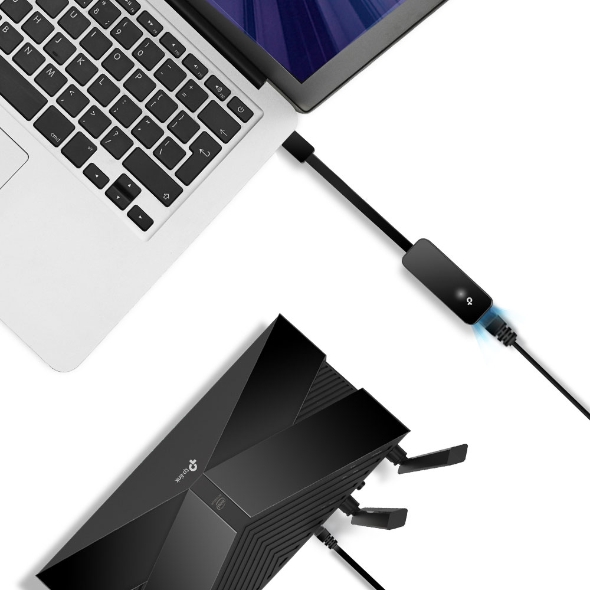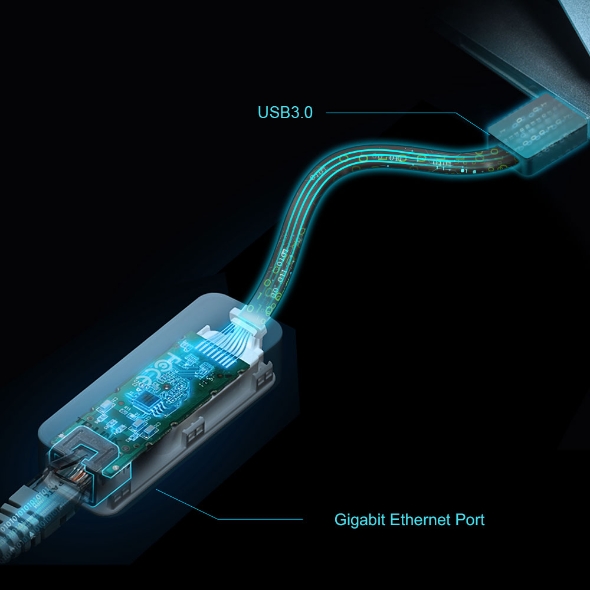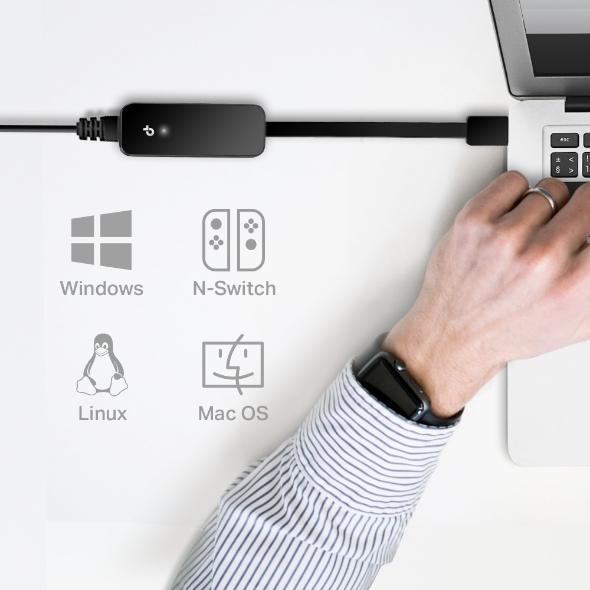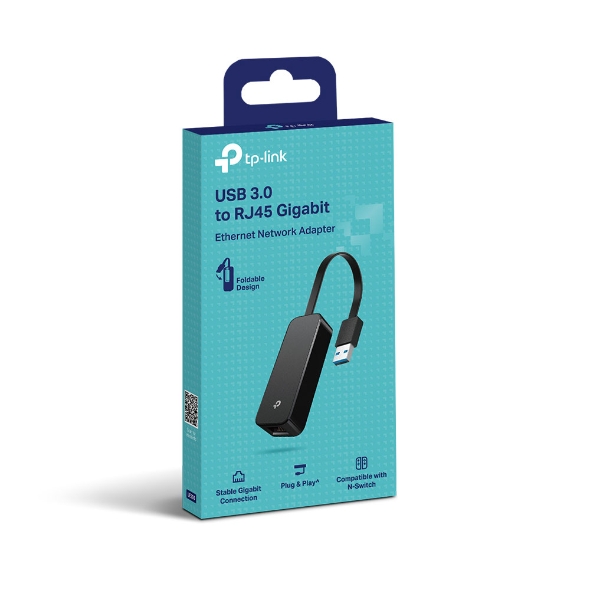 UE306
Adaptador de red USB 3.0 a Gigabit Ethernet
La solución USB 3.0 y Gigabit más rápida garantiza una tasa de transferencia de alta velocidad
Plug and Play en Nintendo Switch, Windows 10/8.1 y SO Linux
El diseño plegable y portátil se adapta perfectamente a su Ultrabook
Compatible con Nintendo Switch: disfruta de los juegos con tus amigos y descargas rápidas al conectarlo a tu base de Nintendo Switch y agregar una conexión Gigabit Ethernet.
El mejor amigo de todo jugador
Simplemente conectando la interfaz USB 3.0, UE306 ayuda a conectar su Nintendo Switch a un sistema de red con cable, un entorno de red mucho más rápido y estable que una conexión WiFi. Disfruta de descargas súper rápidas y de alta calidad en tu Nintendo Switch.
Dar conexiones de Internet por cable a dispositivos USB
Proporcione a su computadora portátil, computadora y otros dispositivos web USB acceso a conexiones de red por cable conectándose al módem, enrutador o conmutador de red. Está diseñado para que la mayoría de los dispositivos actuales disfruten de potentes conexiones de red alámbricas instantáneas, ideal para aquellos que no tienen un puerto Ethernet RJ45 incorporado.
Redes Gigabit
para transferencias de datos rápidas y estables
Equipado con un puerto USB 3.0 y un puerto Gigabit Ethernet, admite velocidades de red de hasta 1000 Mbps para transferencias y descargas de archivos grandes más rápidas, transmisión continua, juegos inmersivos y más.
USB3.0
Puerto Ethernet Gigabit
Diseño plegable y ligero.
Peso: 20 g / 0,71 oz
Tamaño: 2,8 x 1,0 x 0,6 pulg. (71 x 26 x 16,2 mm)
0,6 pulgadas
2,8 pulgadas
1 en
Compacto y portátil sobre la marcha
Fácil de usar con Plug & Play
Simplemente conéctelo y esté listo para usar en segundos, no se requiere la instalación manual del controlador. Mientras tanto, un indicador LED intuitivo le permite conocer el estado de la red de un vistazo. Plug & Play está habilitado para Nintendo Switch, Windows 11/10/8.1, Mac OS y Linux OS.
Nota: Para Windows 7/8, se requiere un controlador y debe descargarse en el sitio web de TP-Link.
Compatibilidad Universal
Dispositivos web

Nintend Switch
PC
Acceso a Internet por cable

Módem
enrutador
Cambiar
Sistemas

interruptor de nintendo
Ventanas 11/10/8.1/8/7
Mac OS
Sistema operativo Linux
Presupuesto
Dimensiones
2.8 x 1.0 x 0.6 in. (71 x 26 x 16.2mm)
Output Interface
1 puerto Ethernet RJ45 de 10/100/1000 Mbps
Input Interface
1 puerto USB 3.0
Chipset
AX88179
Sistemas Soportados
Nintendo Switch
Windows 10/8.1/8/7
Linux OS
Package contents
Adaptador de red USB 3.0 a Gigabit Ethernet,
Guía de Instalación Rápida
OTROS
Certificacion
CE, FCC, RoHS
Ambiente
· Temperatura de funcionamiento: 0 ℃ ~ 40 ℃ (32 ℉ ~ 104 ℉)
· Temperatura de almacenamiento: -40 ℃ ~ 70 ℃ (-40 ℉ ~ 158 ℉)
· Humedad de funcionamiento: 10% ~ 90% sin condensación
· Humedad de almacenamiento: 5% ~ 90% sin condensación
* Nintendo Switch es una marca registrada de Nintendo Co. Ltd.
*Mac OS es una marca registrada de Apple Inc.
From United States?
Get products, events and services for your region.