Why are my Deco units or clients showing offline?
Some users may experience an issue that the Deco units/clients are online but appear to be offline in the Deco app. Below are the instructions to troubleshoot.
Q: What's the phenomenon of the problem?
1) Your app will show one or more Deco units "Disconnected from other Decos".
2) Some online clients appear on the Offline Devices list.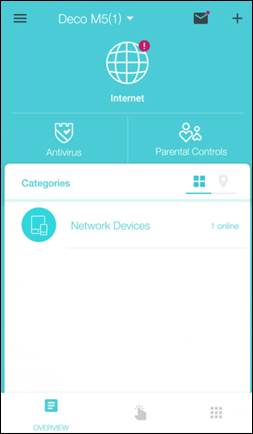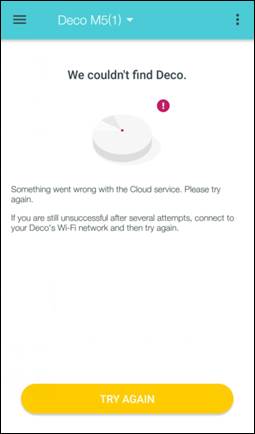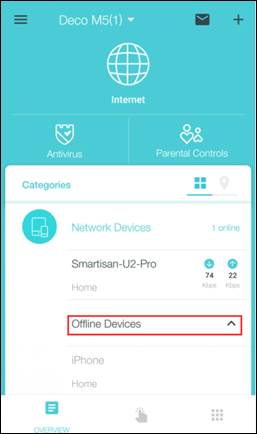 Q: How to solve the problem?
1) If the Deco units show offline
Firstly, connect your phone to Deco's Wi-Fi network, ensure Deco has internet access. If not, refer to the link to troubleshoot.
If Deco does have internet access, try to follow one of the steps below to refresh the internet status.
a) Click the Internet icon and then tap on the offline Deco unit. Then tap "Try Again" to refresh the status.
b) Swipe down the app Home page and then release it.
c) Force to close the app and launch the app again.
*Note: It may take several attempts for the app to refresh successfully.
2) If a client shows offline
Please ensure you have not configured a static IP address on the client.
If you are still having issues after trying the above suggestions, we recommend you contact our Customer Support.
Finden Sie diese FAQ hilfreich?
Mit Ihrer Rückmeldung tragen Sie dazu bei, dass wir unsere Webpräsenz verbessern.
Subscription Für TP-Link ist Datenschutz sehr wichtig. Weitere Informationen zu unseren Datenschutzbedingungen finden Sie in der Datenschutzerklärung von TP-Link.
Von United States?
Erhalten Sie Produkte, Events und Leistungen speziell für Ihre Region