What is the HA100 passcode when I use computer connecting it?
Sometimes, you will encounter the problem when you use computer to work with music receiver that it requires passcode of HA100.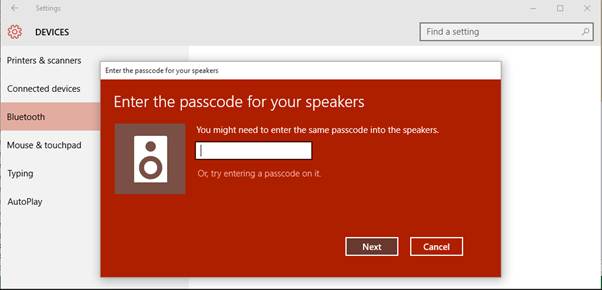 HA100 passcode is 0000, which is default PIN code for the Bluetooth music receiver. After input the passcode, you can enjoy your music for entertainment.
Only some unique computers will need the PIN code, which depends on the Bluetooth module of the computers. Most of the time, you don't need to input passcode when you connect your device to Bluetooth music receiver.
Finden Sie diese FAQ hilfreich?
Mit Ihrer Rückmeldung tragen Sie dazu bei, dass wir unsere Webpräsenz verbessern.
Subscription Für TP-Link ist Datenschutz sehr wichtig. Weitere Informationen zu unseren Datenschutzbedingungen finden Sie in der Datenschutzerklärung von TP-Link.
Von United States?
Erhalten Sie Produkte, Events und Leistungen speziell für Ihre Region