How do I configure MAC Address Clone on my TP-Link Wireless Router?
Some ISP may register the MAC address of your computer when you dialing up to Internet for the first time via modem. If you add a router into your network to share your Internet connection, the ISP will not accept it. So you need to do MAC address clone on the router.
Note: Connect the computer which used to dial up to the router, then configure the router as below:
Step 1
Open the web browser and in the address bar type in: http://192.168.1.1 or http://192.168.0.1 or http://tplinkwifi.net.Then press Enter.

Note:
The LAN IP changes by model. Please find it on the bottom label of the product.
Step 2
Type the username and password in the login page. They are both admin by default.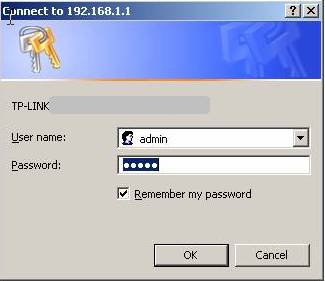 Step 3
Click Network->MAC Clone on the left side.
Step 4
ClickClone MAC Addressto clone your PC's MAC address toWAN MAC Address of the router.
Step 5
Click Save to save the settings.
Get to know more details of each function and configuration please go to ​Download Center to download the manual of your product.
This Article Applies to:
TL-WR841N , TL-WDR3500 , TL-WR543G
Is this faq useful?
Your feedback helps improve this site.
User Application Requirement | Updated 12-06-2017 01:57:16 AM