How to update firmware of Smart Devices in Kasa App?
The firmware on TP-Link smart devices can only be updated by using the TP-Link Kasa App. Please make sure you've downloaded this app before continuing.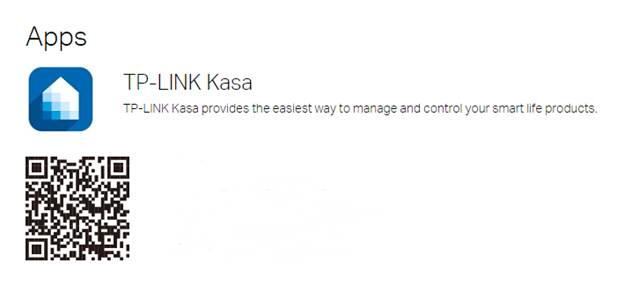 Before you begin:
Please log into your cloud account and make sure you can control your smart devices.
How to create a Cloud Account for my TP-Link Smart Plug in Kasa to allow Kasa to control it remotely?
Let's begin:
1. Click the icon at the top left to open the side menu bar, then click on "Settings"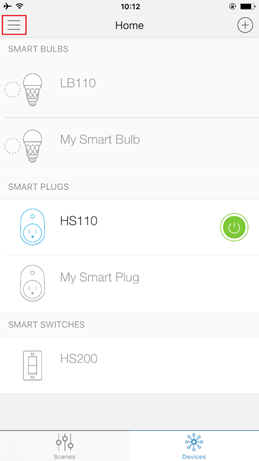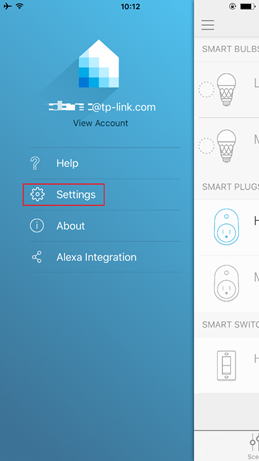 2. You will see the option "Firmware Update", click on it.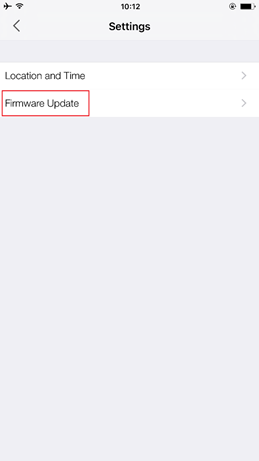 3. If any firmware updates are available, they will be displayed on this screen.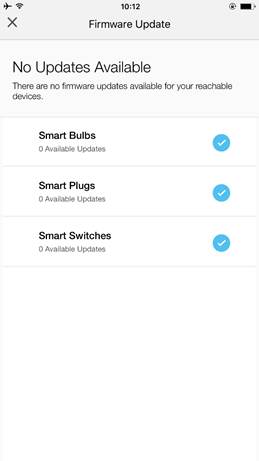 Note: Please click the corresponding firmware, and our Smart Device will download firmware from our cloud and it will update the firmware automatically, so please don't operate devices until firmware update is finished.
This Article Applies to:
HS200 , LB230 , LB130
Is this faq useful?
Your feedback helps improve this site.
Configuration Guide | Updated 07-13-2017 01:59:35 AM