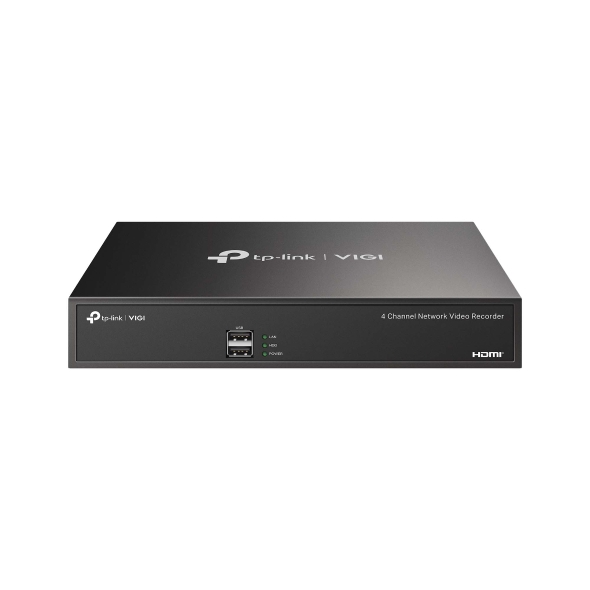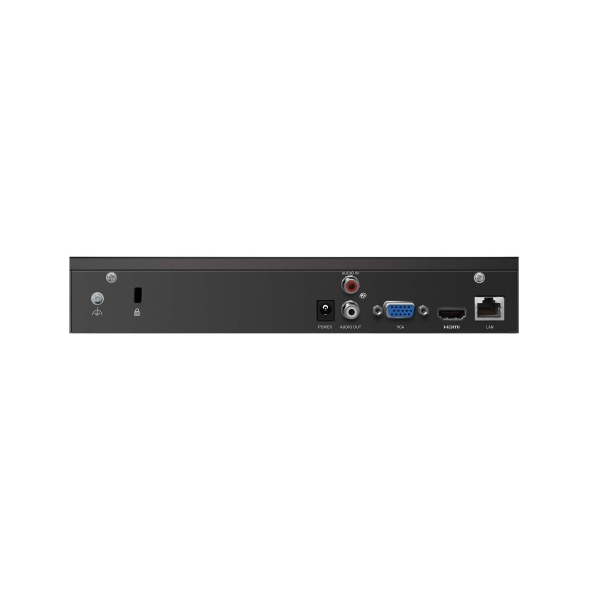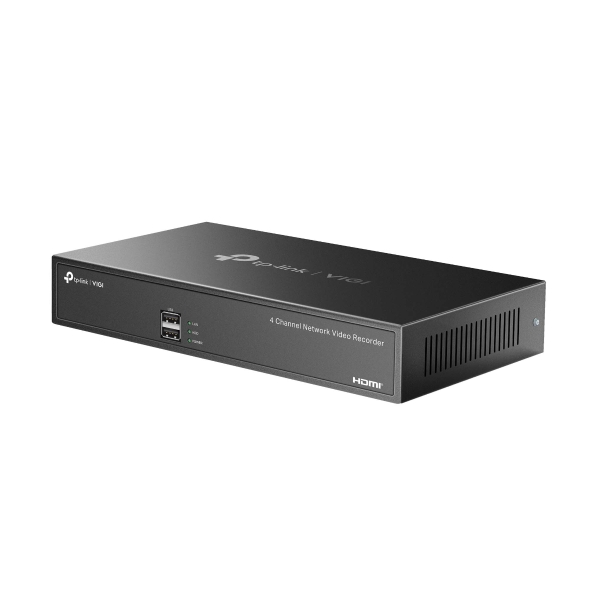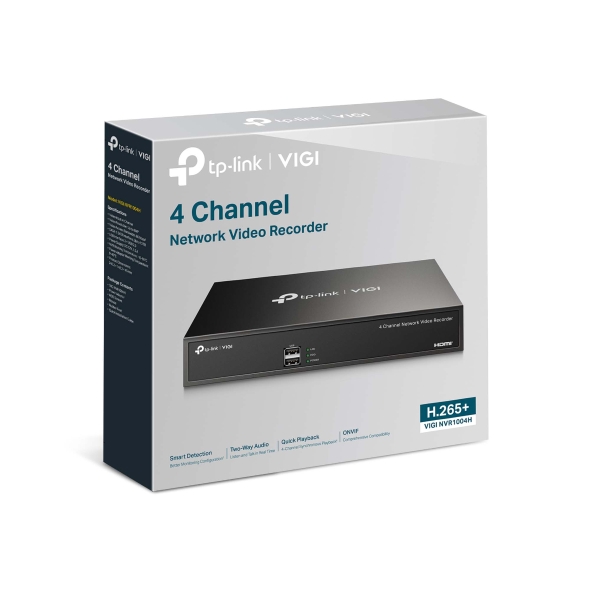 VIGI NVR1004H
Đầu Ghi Hình Mạng VIGI 4 Kênh
Xem Trực Tiếp 4 Kênh VÀ Đầu Ra Video HDMI 4K
2-ch @ 8MP/ 4-ch @ 4MP Dung Lượng Giải Mã
Phát Lại Đồng Thời 4 Kênh†
Băng Thông Đầu Vào Là 80 Mbps và Băng Thông Đầu Ra Là 60Mbps
1 SATA (lên đến 10 TB) *
Công Nghệ Nén H.265+
HDMI và VGA Đầu Ra Đồng Thời
Giám Sát Từ Xa
Luôn Đảm Bảo An Ninh
VIGI NVR1004H Đầu Ghi Hình Mạng 4 Kênh
Tự Động Khởi Chạy Để Cấu Hình Nhanh
Chỉ cần nhấp vào "Tự Động Khởi Chạy " để thiết lập các thông số cơ bản của IPC và đĩa cứng, giúp giảm đáng kể thời gian cấu hình của bạn.
Nhấp vào "Tự Động Khởi Chạy"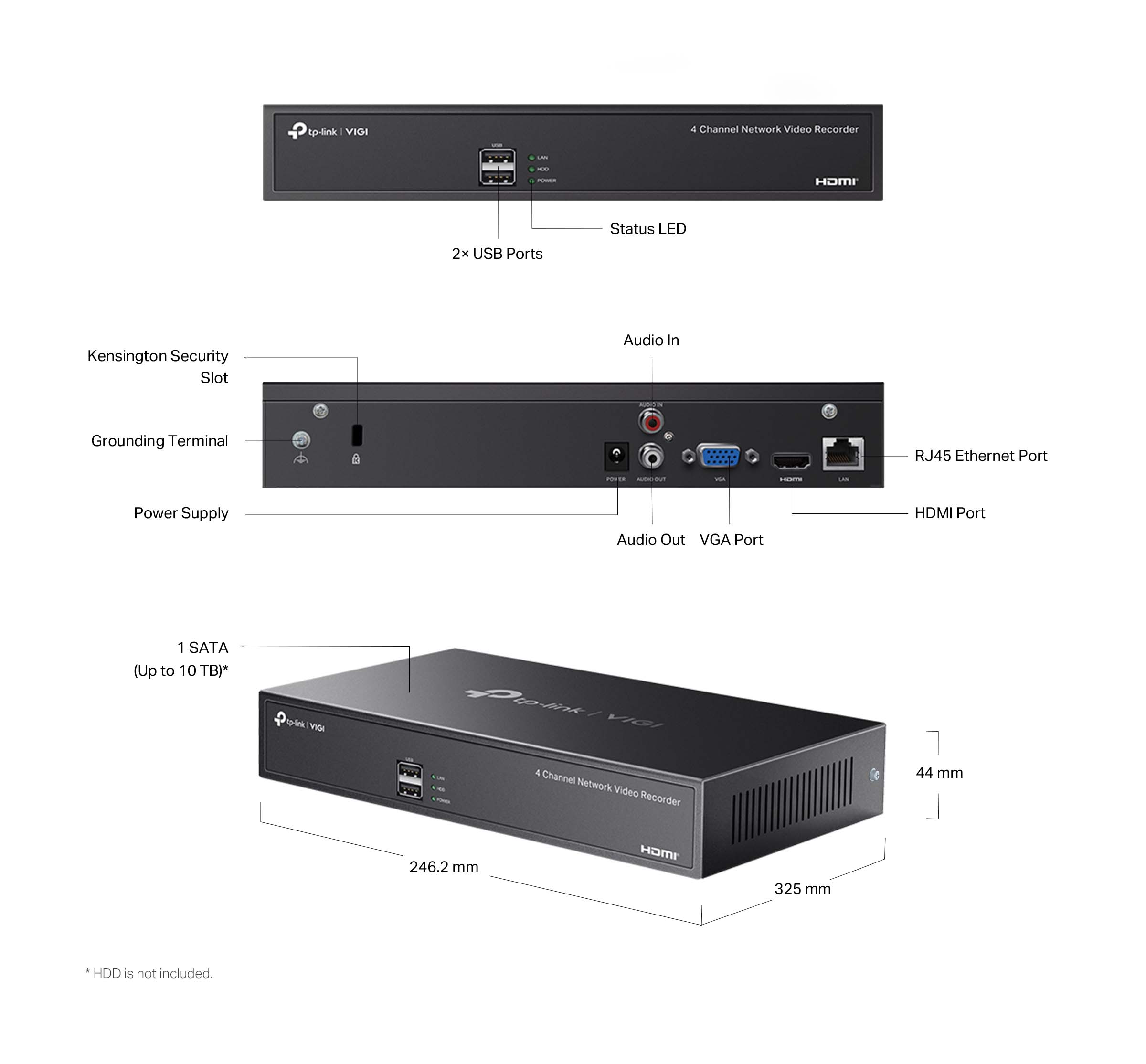 Video and Audio
IP Video Input
4-Channel
Incoming Bandwidth
80 Mbps
Outgoing Bandwidth
60 Mbps
HDMI Output Resolution
1 Channel, Resolution: 3840 ×2160/30Hz, 1920 × 1080/60Hz, 1680× 1050/60Hz, 1440 × 900/60Hz, 1280 × 1024/60Hz, 1280 × 720/60Hz
VGA Output Resolution
1 Channel, Resolution: 1920 × 1080/60Hz, 1680× 1050/60Hz, 1440 × 900/60Hz, 1280 × 1024/60Hz, 1280 × 720/60Hz
Video Output Mode
HDMI/VGA Simultaneous Output
Multi-View Display
1/4
DECODING
Audio Compression
G.711A/G.711U/G.726
Video Compression
H.265+/H.265/ H.264+/H.264
Record Resolution
8 MP / 5 MP / 4 MP / 3 MP / 1080p / UXGA / 720p / VGA / 4CIF / DCIF / 2CIF / CIF / QCIF
Synchronous Playback
4-Channel
Capability
2-ch @ 8MP, 4-ch @ 4MP
Record Management
Record Mode
• Manual Recording• Scheduling Recording• Motion Detection Recording
Playback Mode
• Instant Playback• Regular Playback• Tag Playback• Event Playback
Backup Mode
• Regular Backup• Video Clip Backup
Playback Function
• Play• Pause• Stop• Fast Forward• Fast Backward• Play By Frame• Full Screen• Video Clip• Export Clip• Digital Zoom• Lock Recording• Audio On/Off
MẠNG
Giao thức
UPnP (Plug and Play), NTP (Network Timing)
Mobile Phone Access
Android, iOS
Trình duyệt Web
Chrome (57+), Firefox (52+), Edge (91+)
Interoperability
ONVIF, CGI
External Interface
Network Interface
1, RJ-45 10/100 Mbps Self-Adaptive Ethernet Interface
USB Interface
2× USB 2.0
Audio Interface
1, Audio In; 1, Audio Out
Alarm In/Out
N/A
Serial Interface
N/A
Power
1× DC Jack
Reset Button
1
Speaker
N/A
eSATA
N/A
HDMI
1
VGA
1
HARD DISK
SATA
1 SATA Interface
Capacity
Up to 10 TB Capacity for Each HDD*
Alarm
General Alarm
• Motion Detection• Video Tampering• Line-Crossing Detection• Intrusion Detection• Region Entering Detection• Region Exiting Detection• Object Abandoned/Removal Detection• Vehicle Detection• Human Detection• Smart Frame
Anomaly Alarm
• Video Loss• Offline and IP Conflict• Disk Exception• Login Exception
Alarm Linkage
• Recording• White Light Alarm• Buzzer• Log• Audible Alarm
THÔNG TIN CHUNG
Storage Temperature
-40–70 °C
Storage Humidity
10%~90% RH Non-Condensing
Sản phẩm bao gồm
• VIGI Network Video Recorder• Power Adapter• HDD Screws• Mouse• Rubber Feet• Quick Installation Guide
Working Temperature
• NVR: -10–55 °C• Power Adapter: 0–40 °C
Working Humidity
10%~90% RH Non-Condensing
Kích thước ( R x D x C )
246.2 × 148.2 × 45 mm
External Power Supply
DC 12V/1.5A
Khối lượng tịnh
0.59 kg
Trọng lượng
0.95 kg
Power Consumption
4.25 W (without disk)
Chứng Chỉ
CE, EAC, UKCA, RCM, Triman, BSMI, VCCI, FCC, IC, HDMI
†Số lượng kênh có thể phát đồng thời có thể ít hơn bốn hoặc không có kênh nào nếu tổng độ phân giải vượt quá 16MP.
*Không bao gồm ổ cứng.
**Chức năng cảnh báo của NVR yêu cầu sử dụng camera.
From United States?
Get products, events and services for your region.