Boost Your Home WiFi with a WiFi 6 Extender
Maybe you're familiar with this situation: you've just set up your new WiFi 6 router, but you're still experiencing a few WiFi dead zones around the house. Even after trying some methods to improve your WiFi coverage, you're still not satisfied.
As you might've guessed, routers can't always cover a large home by themselves, even when they come with WiFi 6.
So, what can you do? When it comes to boosting the range of your WiFi 6 router, a WiFi 6 extender is the most affordable option.
What is a WiFi 6 extender?
A WiFi extender connects to your existing router or access point, repeating its signals to boost coverage. Just like a WiFi 6 router, a WiFi 6 extender also supports the same cutting-edge standard designed to improve speed, increase efficiency, and reduce congestion in heavy-bandwidth scenarios.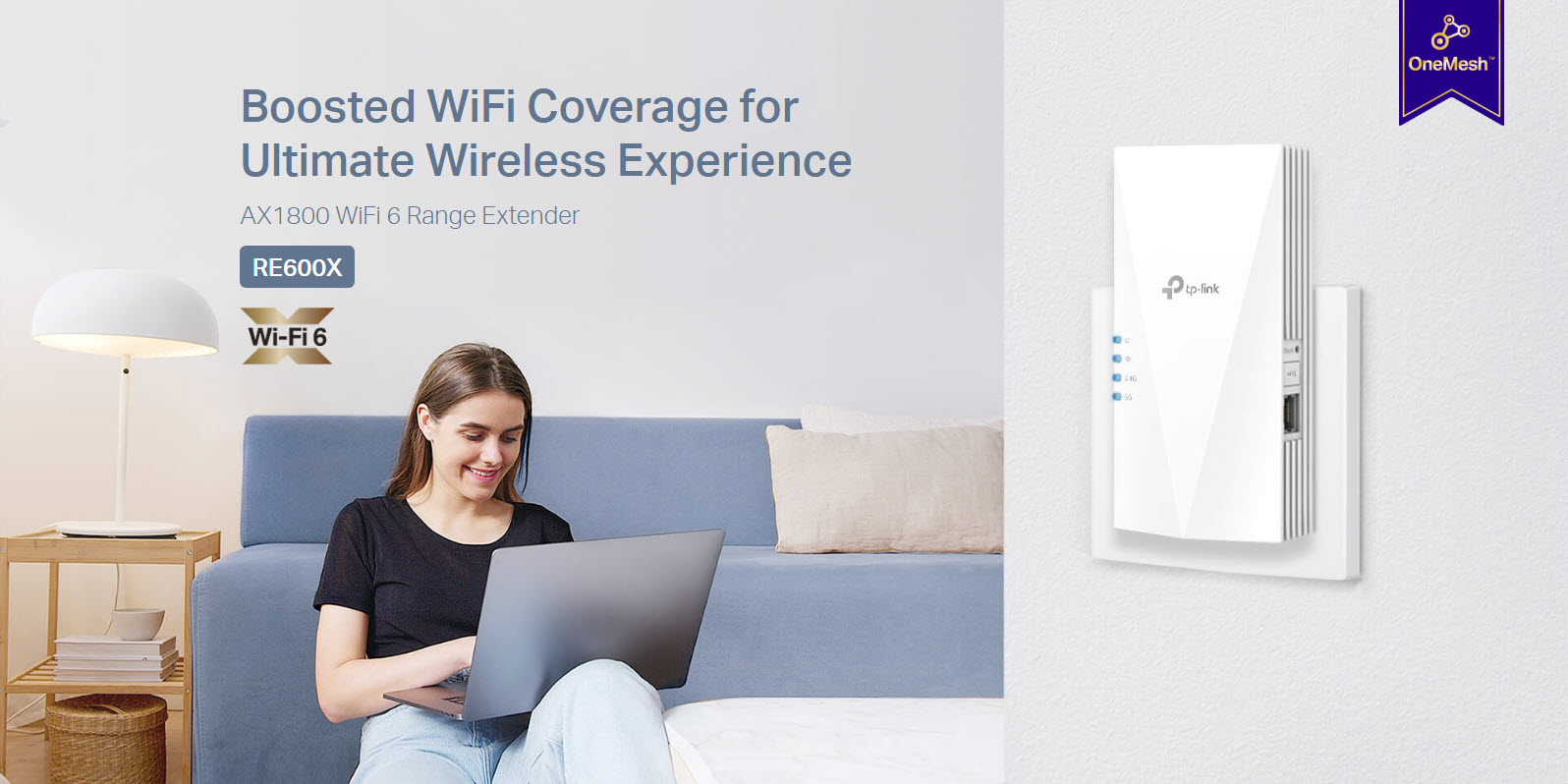 What to expect from a TP-Link WiFi 6 extender
Compatible with almost any router. A TP-Link extender connects to your router wirelessly and repeats its signal to boost WiFi coverage, regardless of your router's brand.
Fast WiFi 6 Speed. If you upgraded to a WiFi 6 router, of course you wouldn't like to downgrade your WiFi on the extended network. A WiFi 6 extender turbocharges your devices with fast WiFi 6 speeds, even on the extended network.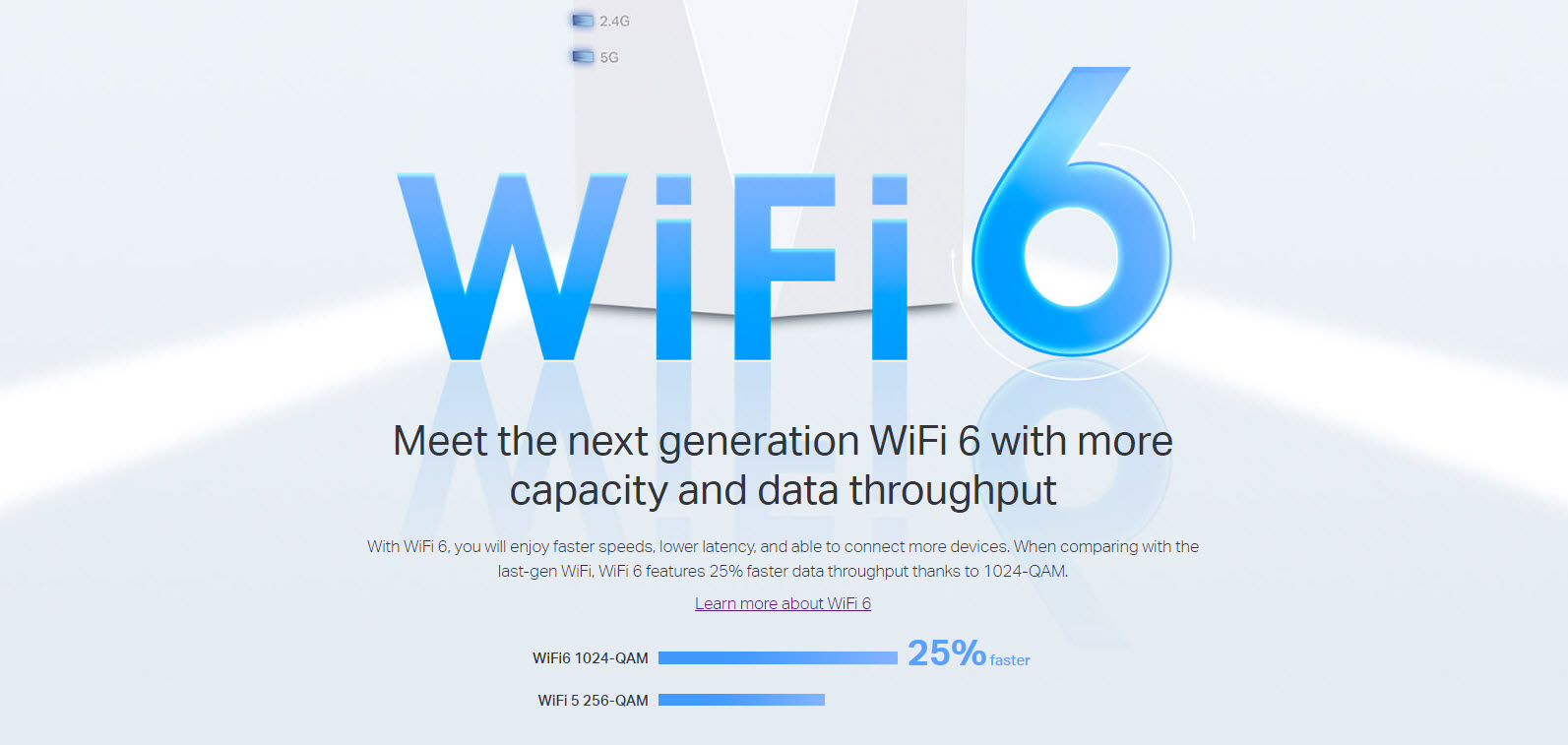 Connect with more devices. With WiFi 6, an extender can build a more efficient network that quadruples the average throughput and serves more devices.
Easy setup and management. A WiFi extender is easy to set up with a push of the WPS button on your WiFi 6 router. You can also set up and manage it by using the intuitive Tether app or the powerful web management page.
Affordable cost. Buying a WiFi extender costs much less than buying other WiFi dead zone killers like powerline kits or Mesh systems. You can keep your existing router and buy one or more extenders according to your needs.
Seamless Mesh network. TP-Link's WiFi 6 extenders are more than traditional WiFi extenders. They work with OneMesh routers to create a Mesh network for seamless whole home coverage and centralized management. Many of TP-Link's WiFi 6 routers support or are planning to support OneMesh. If your existing WiFi 6 router is a TP-Link router, check whether it currently supports or can be upgraded to support OneMesh. If it can, getting a TP-Link WiFi 6 extender will offer you the bonus of enjoying a cost-effective Mesh network.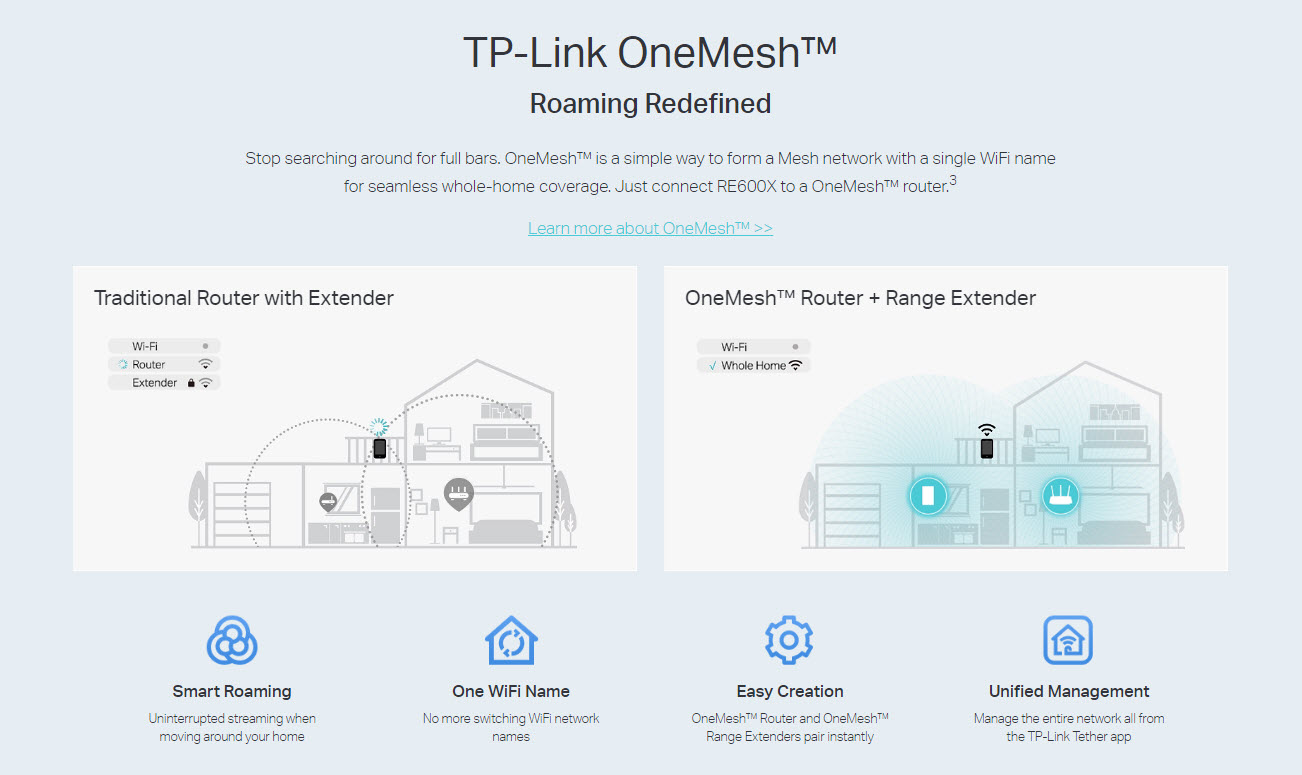 Check out our WiFi 6 extenders and say goodbye to WiFi dead zones!
From United States?
Get products, events and services for your region.