What can I do if the video image is upside down?
Ce document concerne les modèles suivants :
Note:This FAQ is suitable for all TP-Link cloud cameras including NC200, NC220, NC450 and so on. Here we take NC450 as an example.
TP-Link cloud cameras support the Rotate function. If the Live View image of the camera is upside down, Rotate settings should be checked.
Via the cloud camera's web interface:
Step 1
Login to the camera's web interface.
If you don't know how to login to the camera's web interface, please refer to How to log in to the cloud camera's Web Interface?
Step 2
Click the Rotate icon on the Live View window: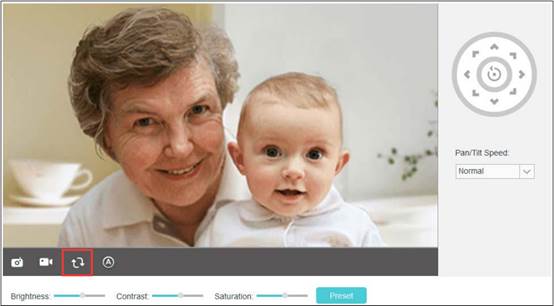 Via the tpCamera APP:
Open and login to the TP-Link account on the tpCamera APP, go to the Live View page of the camera and click on the Rotate icon: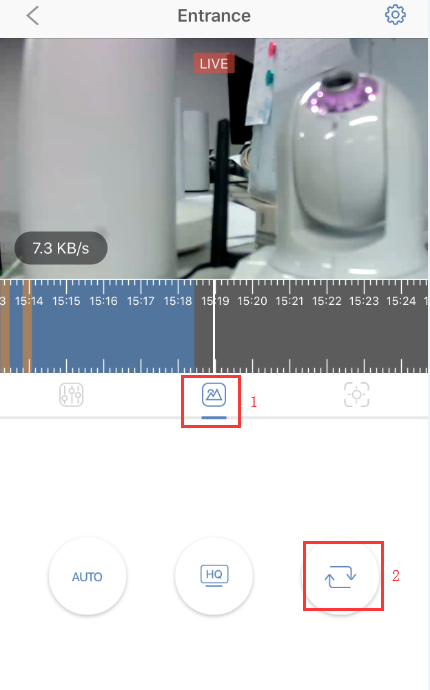 Get to know more details of each function and configuration please go to Download Center to download the manual of your product.
Est-ce que ce FAQ a été utile ?
Vos commentaires nous aideront à améliorer ce site.
De United States?
Infos produits, événements, services pour votre pays.