How to configure the Archer CR700 as an Access Point(Blue UI)
Ce document concerne les modèles suivants :
Step 1: Log into the router.
How to log into the web-based management interface of TP-Link cable modem routers?
Step 2: Click Basic then Wireless. Set your desired network credentials and click Save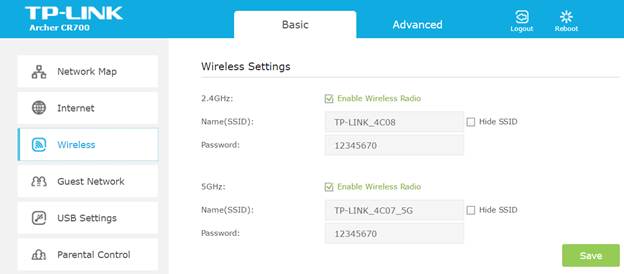 Step 3: Click on Advance then click on Operation Mode

Step 4: Choose Router mode and click save

Step 5: Click Network then LAN Settings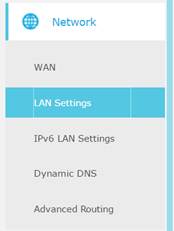 Step 6: Change IP Address to one in the Root Router's subnet

Step 7: Disable DHCP Server and click Save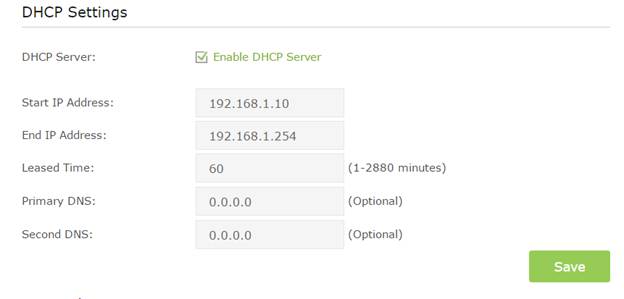 Step 8: connect the Archer CR700 to your Root Router via Ethernet.
Get to know more details of each function and configuration please go to Download Center to download the manual of your product.
Est-ce que ce FAQ a été utile ?
Vos commentaires nous aideront à améliorer ce site.
SubscriptionTP-Link prend votre vie privée au sérieux. Pour plus de détails sur la politique de confidentialité de TP-Link, veuillez consultez la page suivante Politique de confidentialité de TP-Link .