What is the HA100 passcode when I use computer connecting it?
Ce document concerne les modèles suivants :
Sometimes, you will encounter the problem when you use computer to work with music receiver that it requires passcode of HA100.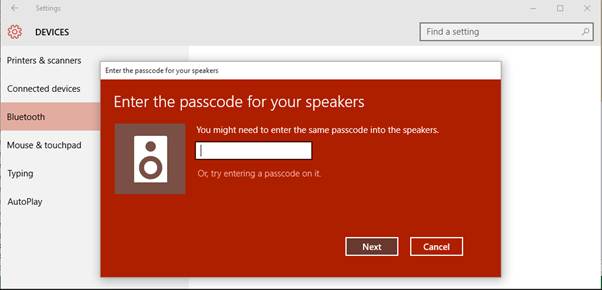 HA100 passcode is 0000, which is default PIN code for the Bluetooth music receiver. After input the passcode, you can enjoy your music for entertainment.
Only some unique computers will need the PIN code, which depends on the Bluetooth module of the computers. Most of the time, you don't need to input passcode when you connect your device to Bluetooth music receiver.
Est-ce que ce FAQ a été utile ?
Vos commentaires nous aideront à améliorer ce site.
SubscriptionTP-Link prend votre vie privée au sérieux. Pour plus de détails sur la politique de confidentialité de TP-Link, veuillez consultez la page suivante Politique de confidentialité de TP-Link .
De United States?
Infos produits, événements, services pour votre pays.