Why my Windows 10 computers fails to access HDD via USB Storage Sharing
Some customers reviewed that their win10 computers were unable to access HDD via USB Storage Sharing function. When this problem happens, computers would show error message as below:

What caused this issue?
This problem only happens on win10 computers which use Microsoft account to Login, if change to use local account, it won't happen again. Win10 with Microsoft accounts use NTLMSSP version 10.0 in Samba request, while our SOHO routers only supports version 6.1. Win10 computers will no longer send Samba requests to our SOHO routers, when it finds routers using old version NTLMSSP. It seems like NTLMSSP version 10.0 is not compatible with 6.1. NTLMSSP is a private protocol defined by Microsoft itself, unless Microsoft includes a backwards compatibility, win10 computers with MS account Login can't access HDD via USB Storage Sharing.
What should I do if this problem happens?
Currently, the only way to access HDD normally is to use Local account to Login win10 computers.
How to exchange Microsoft account to local account?
Step 1
Click

on the left corner, then click "Settings".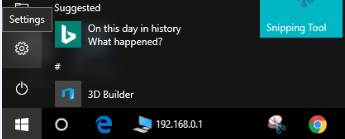 Step 2
Click "Accounts"

, and you will find your Microsoft account.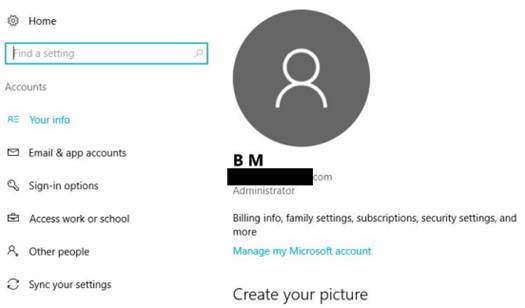 Step 3
Add Local account. Click "Add someone else to this PC".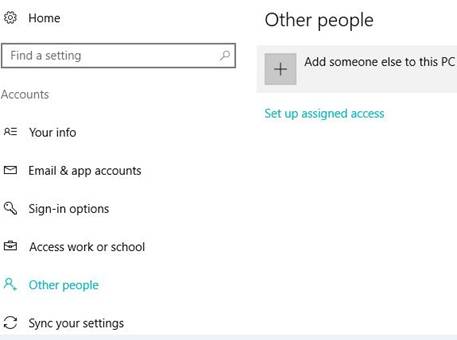 Step 4
Right click "Users", and New User.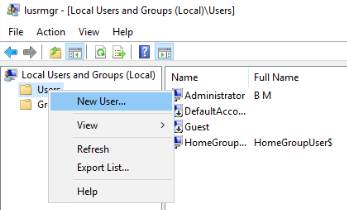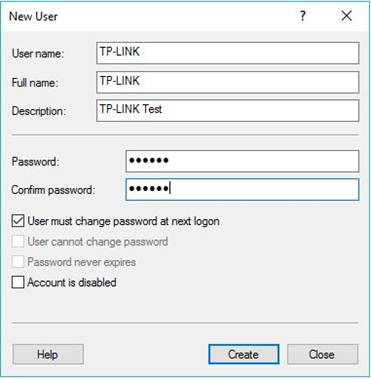 Then, you will see the new local account as below.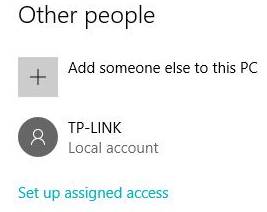 Sign out your PC, and exchange to use local account to Login.
Is this faq useful?
Your feedback helps improve this site.
Sign Up for News & OffersTP-Link takes your privacy seriously. For further details on TP-Link's privacy practices, see TP-Link's Privacy Policy.
From United States?
Check products and services for your region.