VIGI and Omada Work Together to Build Up a Network Surveillance System in Hermann Commerce GmbH's Warehouse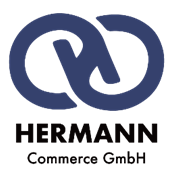 END-CUSTOMER GENERAL PROFILE
Name: Hermann Commerce GmbH
Industry: Retail
Capacity: A 5,000 m2 warehouse (100 wireless devices + 40 wired devices)
Location: Germany
Used Products
• VIGI Turret Cameras
12× VIGI C300HP
• Router
1× ER7206
• Jetstream Switches
2× TL-SG3428XMP
1× TL-SG3428X
• Omada Access Points
8× EAP225-Outdoor
• Omada Controller
1× OC200
BACKGROUND
Founded in 2015, Hermann Commerce GmbH is one of the leading import and export companies for the European food trade. Snacks, instant food, staples, spices and beverages are its main products.
Now, it is expanding its capacity by adding a new warehouse in Germany. Security of both goods and data are the main concerns.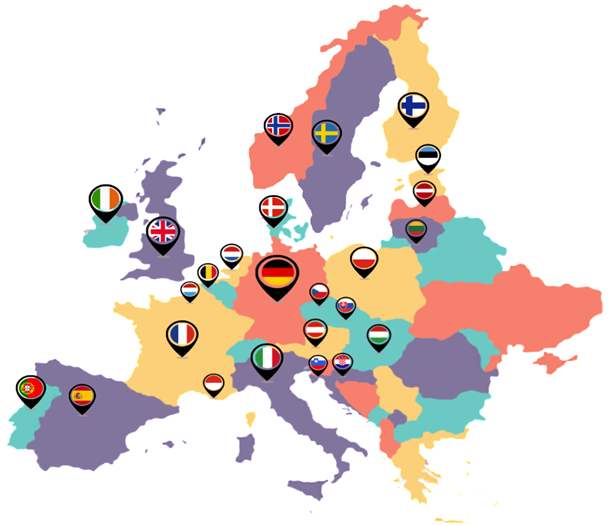 CHALLENGE
Hermann Commerce GmbH wanted to equip it with cutting-edge technologies to ensure its new warehouse operates in a safe and stable environment in the long term. The desired solution should meet the following needs.
Full-covered video monitoring with high clarity for the hall and outside area.
Stable wired and wireless connections for multiple devices, including PCs, telephones, IP cameras, and hand-held devices.
Smooth data transfer for various scenarios, such as employees walking around the warehouse and transmitting or receiving large amounts of data to and from the cloud.
Future-proofing advanced performance for long-term usage.
Remote management to be available for administrators.
Quick deployment with flexible and simple installation.
SOLUTION
TP-Link and VIGI provided a one-stop solution with their professional products and services. From site survey to after-sale support, our team provided a solution with the topology below.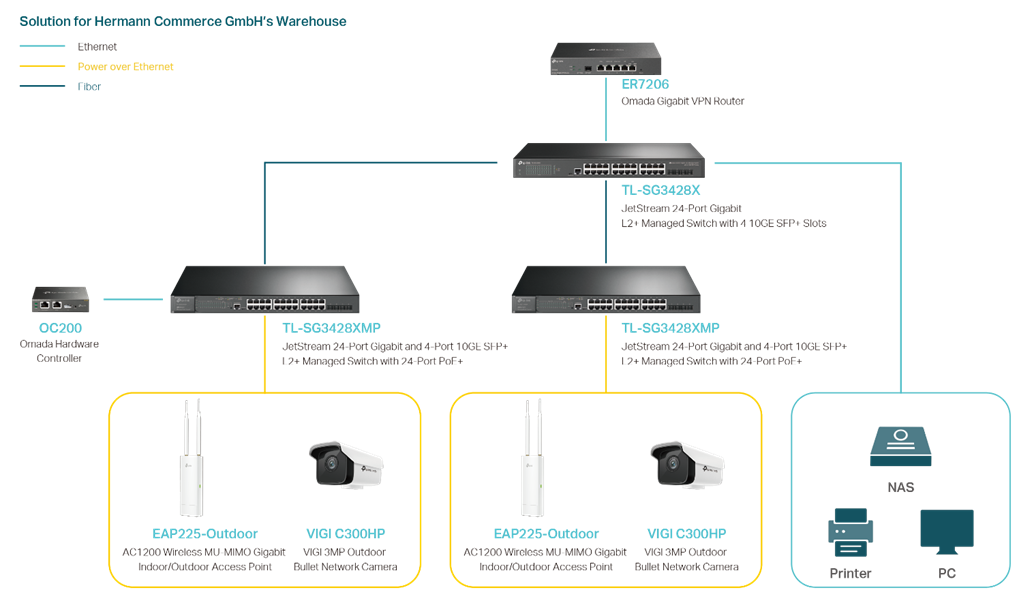 Reliable Security Guard
In this case, VIGI network cameras guard the security of the warehouse with the following features:
24-hr High-Quality Monitoring: 3MP definition guarantees image clarity. Smart Video Enhancement (SmartVid) technology improves the image effects for various scenarios, including WDR, 3D DNR, and Smart IR.
High Compatibility: VIGI cameras integrate seamlessly with other brands' network-attached storage (NAS) with ONVIF support, increasing the storage time with larger space.
IP67 Waterproof: VIGI C300HP works well outdoor by high-standard water and dustproof level.
Smart Coding: VIGI cameras transmit compressed crystal-clear video with H.265+ coding technology. It saves disk space, eases network loads, and reduces monitoring costs without sacrificing image quality.
PoE Powered: The cameras are powered up by PoE switches, simplifying the connection with less cabling and reducing possible fire hazards.
Varied Focal Lengths: VIGI cameras provide the best field of view with multiple lens versions.
Ensured Network Experiences
TP-Link's professional switches provide high-speed and secure connections with advanced technologies.
10G Lightning-Fast Uplink: 10 Gbps SFP+ slots enable high-bandwidth connectivity and non-blocking switching capacity, ideal for future network upgrading.
Robust Security Strategies: Multiple security features build a highly scalable and secure network, including features such as IP-MAC-Port Binding, ACL, Port Security, DoS Defend, Storm Control, DHCP Snooping, 802.1X, and Radius Authentication.
Dedicated PoE: PoE switches offer flexible deployment for wireless access points and IP cameras, lowering infrastructure costs for the whole project.
Full WiFi Coverage
As the world No.1 WiFi products provider, TP-Link provided several Omada EAPs to cover the warehouse with the following benefits:
Fast Dual-Band WiFi: Simultaneous 300 Mbps on 2.4 GHz and 867 Mbps on 5 GHz totals 1167 Mbps WiFi speeds.
Long-Range Coverage: Dedicated high-power amplifier and professional antennas pair perfectly with the latest generation 802.11ac Wave 2 MU-MIMO technology.
Seamless Roaming: Video streams and voice calls are unaffected as users move between locations.
PoE Powered: The APs are powered up by PoE switches, simplifying the connection with less cabling and reducing possible fire hazards.
Professional One-Stop Solution
TP-Link offers products and services following our FARE principle—Functional, Advanced, Reliable, Easy. Our team provided comprehensive model selection advice and deployment recommendations based on site surveys and complete communications, with mounting and installation as value-added services.
Simple Device Deployment
PoE Switches were chosen for this project because they simplify deployment and save infrastructure costs. The Omada EAP Series and VIGI cameras also support PoE for flexible installation. There is no need to install additional wiring in the building. Plug in your existing Ethernet cables, and all is set.
Centralized Management
All EAPs are managed centrally by the Omada Software Controller. It offers free cloud access to organize the internet easily, so IT staff can keep track of the network status anywhere, anytime. All VIGI cameras are managed in batches, and a NAS is used for long-term video storage.
BUSINESS RESULTS
Staff members of The Muse and the students living in the dormitory are satisfied with TP-Link's solution. Updating the network and surveillance systems eased their work with high-speed wired and wireless connections and 24-hour reliable security.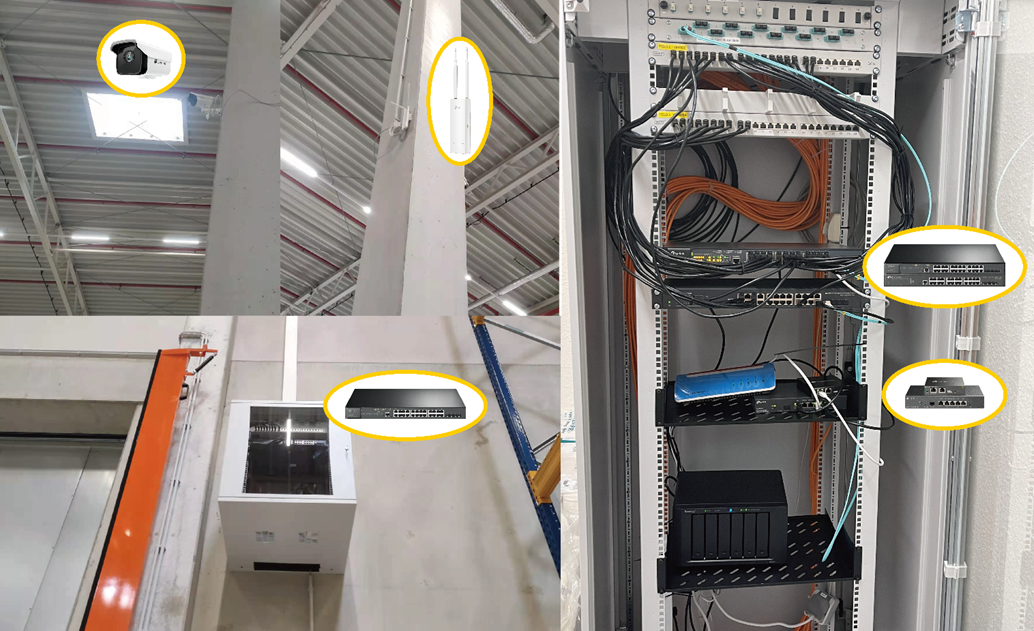 Related Recommended Products
Von United States?
Erhalten Sie Produkte, Events und Leistungen speziell für Ihre Region