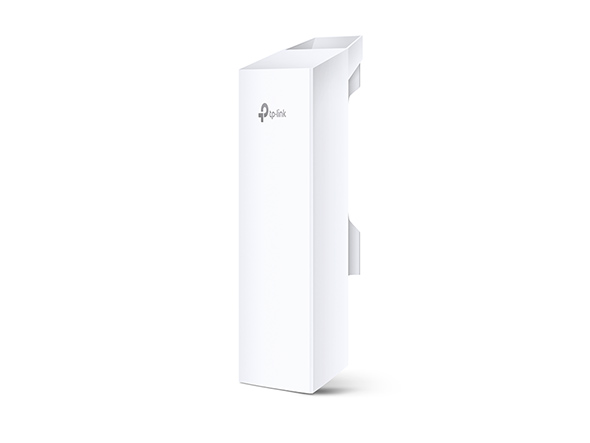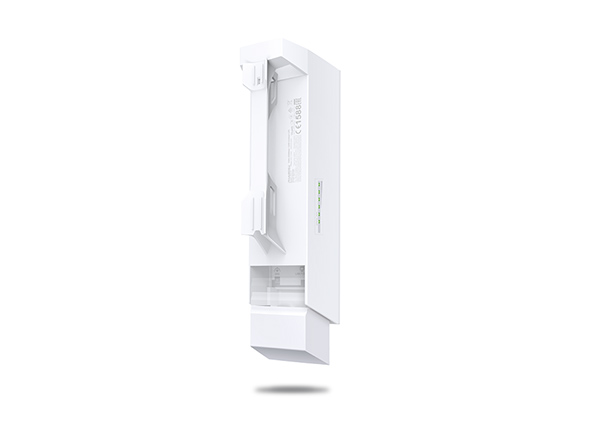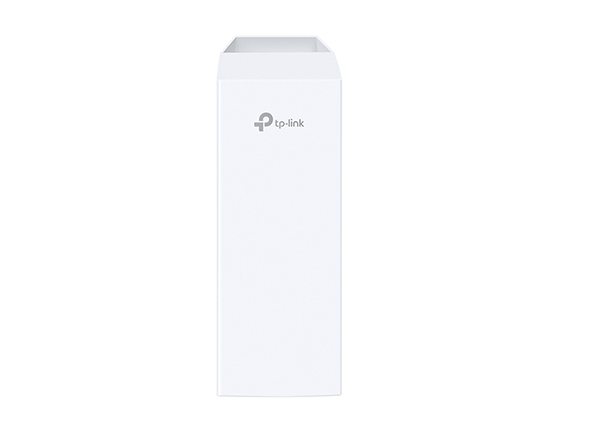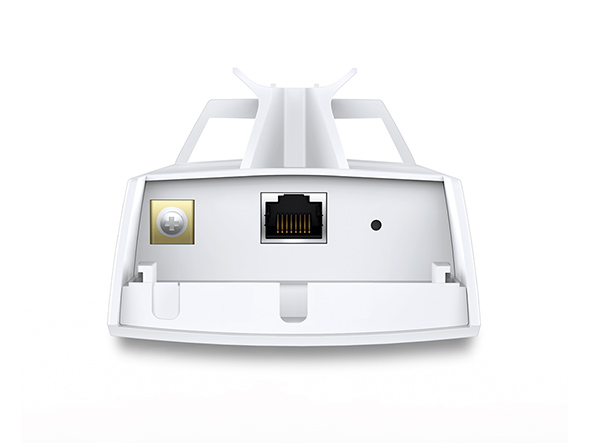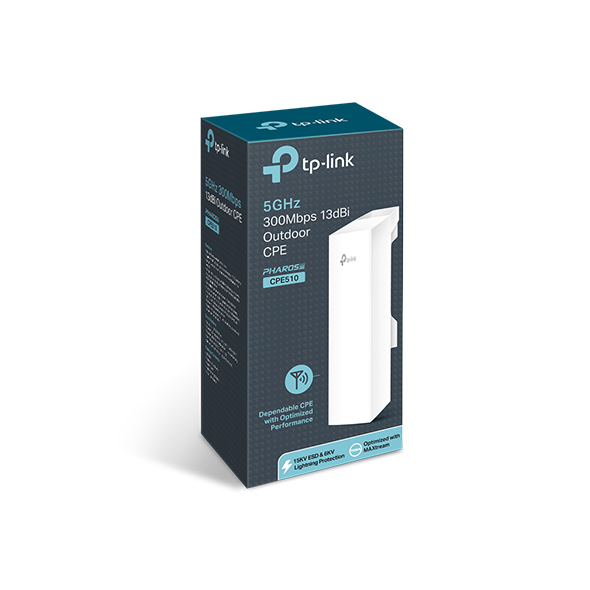 CPE510
Venkovní CPE zařízení 5 GHz 300 Mbit/s 13dBi
Vestavěná 13dBi 2x2 duální polarizovaná směrová anténa MIMO
Nastavitelný vysílací výkon od 0 do 27 dBm/500mW
Optimalizace na úrovni systému pro bezdrátový přenos do vzdálenosti více než 15 km
Technologie TP-LINK Pharos MAXtream TDMA (Time-Division-Multiple-Access) zlepšuje výkon zařízení co se týče propustnosti, kapacity a latence, ideální pro aplikace PTMP
Centralizovaný systém správy – řízení Pharos
Provozní režimy AP / Klient / AP směrovač / Směrovač AP klienta (WISP)
Pasivní PoE adaptér podporuje napájení přes Ethernet až na 60 metrů a umožňuje vzdálené resetování zařízení
Připojení Point-to-Multi-Point
Venkovní CPE zařízení 5 GHz 300 Mbit/s 13dBi, CPE510 je určeno pro ekonomické řešení venkovní bezdrátové sítě. Díky centralizovanému systému správy je ideální pro point-to-point, point-to-multipoint a venkovní pokrytí bezdrátové sítě. Profesionální výkon spolu s uživatelsky přívětivým designem dělá ze zařízení CPE510 ideální volbu pro práci i pro domácí použití.
Hardware pro podniková řešení
Díky chipsetům podnikové úrovně Qualcomm Atheros, anténám s vysokým ziskem a vysoce kvalitnímu použitému materiálu, speciálně navrženému krytu a PoE napájení, je zařízení CPE510 určeno především pro venkovní použití a může bezchybně fungovat v téměř každém klimatu, s provozní teplotou v rozmezí od -30 ℃ do +70 ℃.
Procesor Qualcomm Atheros enterprise 560MHz
Vysoce výkonné Tx a vysoce citlivé Rx radiové front-end zařízení
Pokročilý systém antén
Vestavěná duální polarizovaná anténa s vysokýmziskem a speciálním kovovým odrazemzajišťuje vyšší zisk a nižší rušení.

V-Pol Co-polarization Pattern
H-Pol Co-polarization Pattern
Bezdrátový přenos dat až na vzdálenost 15 km+
Speciálně navržené pro venkovní použití, ideální pro bezdrátový přenos dat na dlouhé vzdálenosti až 5 km+, prověřeno zkušenostmi.
15km+
Technologie TP-LINK MAXtream TDMA
Technologie TP-LINK MAXtream TDMA Díky neustále rostoucímu rozsahu sítě budou vzájemná rušení a kolize bezdrátových sítí mezi zařízeními CPE a základnovými stanicemi natolik velká, že skutečná propustnost sítě klesne, což velmi negativně pocítí koncový uživatelé. Ke zmírnění těchto negativních vlivů používá CPE510 technologii MAXtream TDMA.
Řízení Pharos – Centralizovaný systém správy
Zařízení CPE510 je také vybaveno softwarem centralizované správy, který pomáhá uživatelům jednoduše spravovat všechna zařízení ve své síti z jednoho počítače - řízení Pharos. Funkce, jako jsou zjišťování zařízení, monitorování stavu, aktualizace firmwaru a údržba sítě, mohou být spravovány pomocí řízení Pharos.
PharOS
Uživatelsky přívětivý systém webové správy umožňuje odborníkům použít specifičtější konfigurace
Venkovní CPE zařízení 5GHz 300Mbit/s 13dBi
Vestavěná 13dBi duální polarizovaná směrová anténa
AP / Client / Repeater / AP Router /
AP Client Router (WISP) operační módy
Ochrana před bleskem 6000V
Odolné proti povětrnostním vlivům
Ochrana 15KV ESD
PoE napájení
CPE510
CPE210
TL-WA7510N
TL-WA7210N
TL-WA5210G

Wireless Performance

Wireless Speed

5GHz 300Mbps

2.4GHz 300Mbps

5GHz 150Mbps

2.4GHz 150Mbps

2.4GHz 54Mbps

Transmit Power

27dBm

27dBm

27dBm

27dBm

27dBm

Antenna

13dBi

9dBi

15dBi

12dBi

12dBi

MIMO

√

√

-

-

-

Coverage Range

15km+

5km+

5km+

5km+

2km+

Hardware

Processor

560MHz

560MHz

400MHz

400MHz

180MHz

Memory

64MB DDR2

64MB DDR2

32MB DDR

32MB DDR

16MB DDR

Compatibility

802.11a/n

802.11b/g/n

802.11a/n

802.11b/g/n

802.11 b/g

External Antenna Interface

-

-

1 * RP-SMA

1 * RP-SMA

1 * RP-SMA

Weatherproof Enclosure

√(IPX5)

√(IPX5)

√

√

√

Dual Ethernet Ports

√

√

-

-

-

PoE Passthrough

√

√

-

-

-

Grounding Terminal

√

√

√

√

√

Lightning Protection over
Ethernet Cable

√

√

-

-

-

ESD Protection

15kV

15kV

15kV

15kV

15kV

Lightning Protection

6kV

6kV

4kV

4kV

4kV

Power Supply

24V Passive PoE
Adapter
24V Passive PoE
Adapter

12V Power Adapter + Passive PoE Injector

Software

Operation Modes

AP / Client / Bridge / Repeater / AP Client Router (WISP Client) / AP Router Mode

MAXtream TDMA Mode

√

√

-

-

-

Channel Bandwidth

5/10/20/40MHz

5/10/20/40MHz

20/40MHz

20/40MHz

20MHz

Transmit Power Control

Stepping 1dBm

Stepping 1dBm

Stepping 3dBm

Stepping 3dBm

-

Antenna Alignment

√

√

√

√

√

Throughtput Monitors

√

√

-

-

-

Spectrum Analyzer

√

√

-

-

-

Iperf Speed Test Tool

√

√

-

-

-

Pharos Control Supported
(Central Network Management Application)

√

√

-

-

-
Wireless Networking for Elevators

TP-Link offers wireless point to point link delivering up to 300 Mbps throughput. The point to point link provides wireless coverage to the entire shaft, and delivers network to the elevator car, connecting the surveillance cameras or digital signage. So that real time video can be recorded to a DVR without hard wiring coax cable directly from the camera to the recorder.

Easy, Flexible Installation
Stable Connections at High-Speeds
Ideal for Elevator Camera
No Complex Cabling
PoE Support
HARDWARE FEATURES
Processor
Qualcomm Atheros Enterprise 560MHz CPU, MIPS 74Kc
Memory
64MB DDR2 RAM, 8MB Flash
Interface
1 10/100Mbps Shielded Ethernet Port (LAN0,Passive PoE in)
1 Grounding Terminal
1 Reset Button
Power Supply
Passive Power over Ethernet via LAN0 (+4,5pins; -7,8pins)
Voltage range: 16-27VDC
Power Consumption
10.5 Watts Max
Note: When deployed using Passive PoE, the power drawn from the power source will be higher by some amount depending on the length of the connecting cable.
Dimensions ( W x D x H )
224 x 79 x 60 mm
Antenna Type
Built-in 13dBi 2x2 Dual-polarized Directional Antenna
Beam Width: 45° (H-Plane) / 30° (E-Plane)
Note: For more details, please refer to datasheet
Protection
15KV ESD Protection
6KV Lightning Protection
Enclosure
Outdoor ASA stabilized plastic material
IPX5 waterproof Certification
WIRELESS FEATURES
Wireless Standards
IEEE 802.11a/n (with Pharos MAXtream disabled)
Proprietary Protocol
TDMA Mode (with Pharos MAXtream enabled)
Wireless Speeds
Up to 300Mbps (40MHz,Dynamic)
Up to 144.4Mbps (20MHz,Dynamic)
Up to 72.2Mbps (10MHz,Dynamic)
Up to 36.1Mbps (5MHz,Dynamic)
Frequency
5.15~5.85GHz
Note: Available operating frequency may vary depending on the limitations of the countries or regions in which the device is used.
Transmission Power
23dBm/200mw (Adjustable power by 1dBm)
Note: Maximum transmission power may vary across different channels depending on the limitations of the countries or regions in which the device is used.
SOFTWARE FEATURES
Wireless Configurations
Pharos MAXtream TDMA Technology
802.11a/n Modes
Selectable Channel Width: 5/10/20/40MHz
Automatic Channel Selection
Transmission Power Control
Dynamic Frequency Selection (DFS)
WDS Enable/Disable
Security: WPA/WPA2, WPA-PSK/WPA2-PSK (AES/TKIP) Encryption, 64/128/152-bit WEP Encryption
SSID Broadcast Enable/Disable
Multi-SSID with VLAN Tagging (AP mode only)
Distance/ACK Timeout Setting
Wireless MAC Address Filter
Wireless Advanced:
> Beacon Interval/RTS Threshold/Fragmentation
>Threshold/DTIM Interval/AP Isolation/Short GI/Wi-Fi Multimedia
802.1Q – VLAN Tagging
Management
Discovery and Remote Management via Pharos Control application
HTTP/HTTPS Web-based management
System Log
SNMP Agent(v2c)
Ping Watch Dog
Dynamic DDNS
SSH Server
System Tools
Wireless Signal Quality Indicators:
Signal Strength/Noise/Transmit CCQ/CPU/Memory
Monitors: Throughput/Stations/Interfaces/ARP/Routes/WAN/DHCP
Spectrum Analyzer
Speed Test
Ping
Traceroute
System-level Optimizations
Optimized IGMP Snooping/Proxy for multicast applications
Hardware watch dog
POE ADAPTER FEATURES
Dimensions(W x D x H)
110*57*33.5mm
Interfaces
1 AC Jack with Earth Ground
1 10/100/1000Mbps Shielded Ethernet Port (Power + Data)
1 10/100/1000Mbps Shielded Ethernet Port (Data)
Button
Remote Reset Button
Power Status LEDs
0~0.8A: Green
0.8A~1.0A: Red
Input
100-240VAC, 50/60Hz
Input Voltage
100VA~240VAC @ 50Hz~60Hz
Input Current
0.8A Max @ 100VAC
Output
24VDC, 1.0A Max
+4, 5pins; -7, 8pins. (Support up to 60m Power over Ethernet)
Output Voltage
24VDC(+4,5pins; -7,8pins)
Efficiency
>80%
Certifications
CE/FCC/UL/IC/GS/PSB/C-tick/SAA/S-Mark/KC-mark
OTHERS
Certification
CE, FCC, RoHS, IPX5
Package Contents
Outdoor Wireless CPE
24V 1A Passive PoE Adapter
Pole Mounting Straps
AC Power Cord
Installation Guide
System Requirements
Microsoft Windows 98SE, NT, 2000, XP, Vista™ or Windows 10, Windows 8, Windows 7, MAC OS, NetWare, UNIX or Linux.
Note: We recommend you to use one of following Web browsers for an improved user experience: Google Chrome, Safari, and Firefox. IE browsers are not recommended.
Environment
Operating Temperature: -30°C~70°C (-22℉~158℉)
Storage Temperature: -40℃~70℃ (-40℉~158℉)
Operating Humidity: 10%~90% non-condensing
Storage Humidity: 5%~95% non-condensing
From United States (English)?
Check products and services for your region.