How to restore Layer 2 full managed switch to factory default
There are two ways to restore Layer 2 full managed switch to factory default, one is to use the web interface, but sometimes you may not be able to log on the web interface. In this case, you should use console to restore it to factory default.
Use serial cable to connect your switch to a computer. Then power off the switch.
On your computer click start -> All Programs -> Accessories -> Communications -> Hyper Terminal (Windows XP) to run Hyper Terminal. And there will pop up a dialog box as Picture 1 shows. Enter a name, here we use test for example. Then click OK.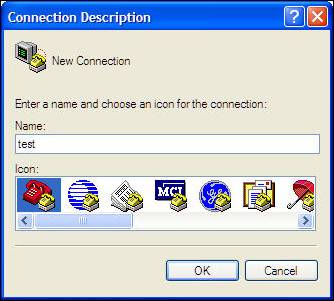 Picture 1
Then you will see Picture 2, just click OK.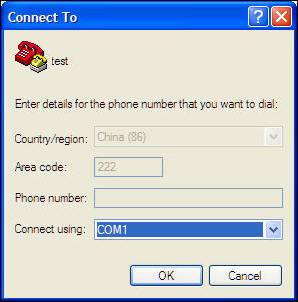 Picture 2
Change Port Settings as Picture 3 shows. Bits per second set to 9600, Data bits set to 8, Parity set to None, Stop bits set to 1 and Flow control set to None. Then click OK.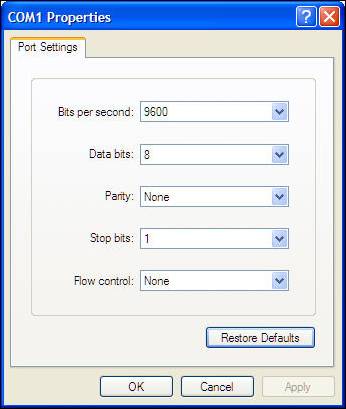 Picture 3
Then power on the switch, when you see Image Loader x.x.x.x, press Ctrl+U, it requires a password to enter the diagnose mode.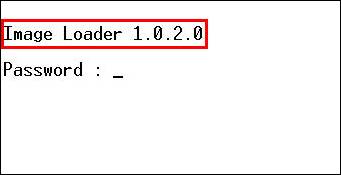 Picture 4
The password for TL-SL5428 is mercury while for TL-SG5426 it is sosupdate. Here we use TL-SL5428 for example. After enter mercury, you will see Picture 5.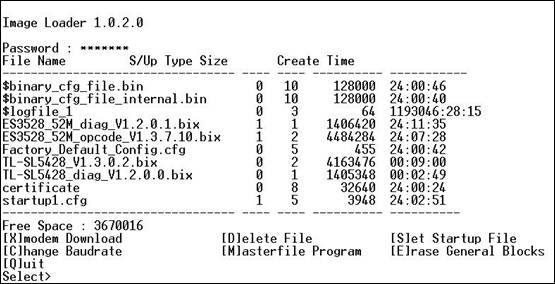 Picture 5
Enter D and it will require you to enter the file name you want to delete. Please type startup1.cfg (startup1.cfg is the configuration file I have saved before).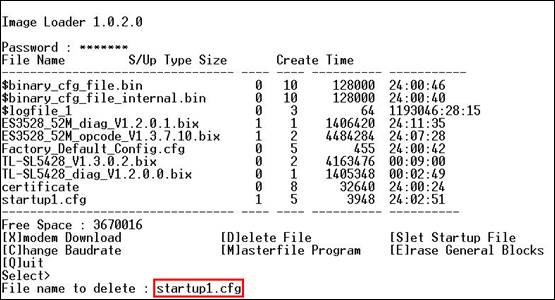 Picture 6
Press Enter and type Y.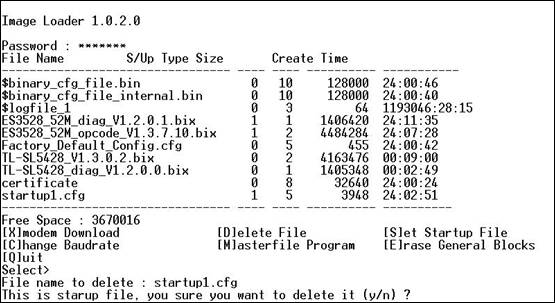 Picture 7
After that type Q and the switch will reboot automatically and then restore to factory default.
Caution: Please DO NOT do any other operations, or it may damage your switch.
Is this faq useful?
Your feedback helps improve this site.