How can I delete my TP-Link cloud account?
We understand there are times when you want your TP-Link account deleted, along with any information associated with the account. We're happy to assist!
However, before we help you delete your TP-Link cloud account, it is important to first understand the consequence of performing such an action. When you delete your cloud account (e.g. Tether, Deco, Kasa, Tapo, tpCamera, www.tplinkcloud.com, Forum ID, etc.), you will permanently lose all metadata that is associated with the cloud resources, and you will no longer be able to revert them or restore any cloud-specific metadata even if you re-register the cloud again with the same cloud account credentials.
Therefore, if you don't own a TP-Link device any longer and you are sure to delete your TP-Link cloud account completely, please click the link below and follow the steps to submit your deletion request.
https://account-delete.tplinkcloud.com/
Step 1. Please check the note carefully and then click "Continue".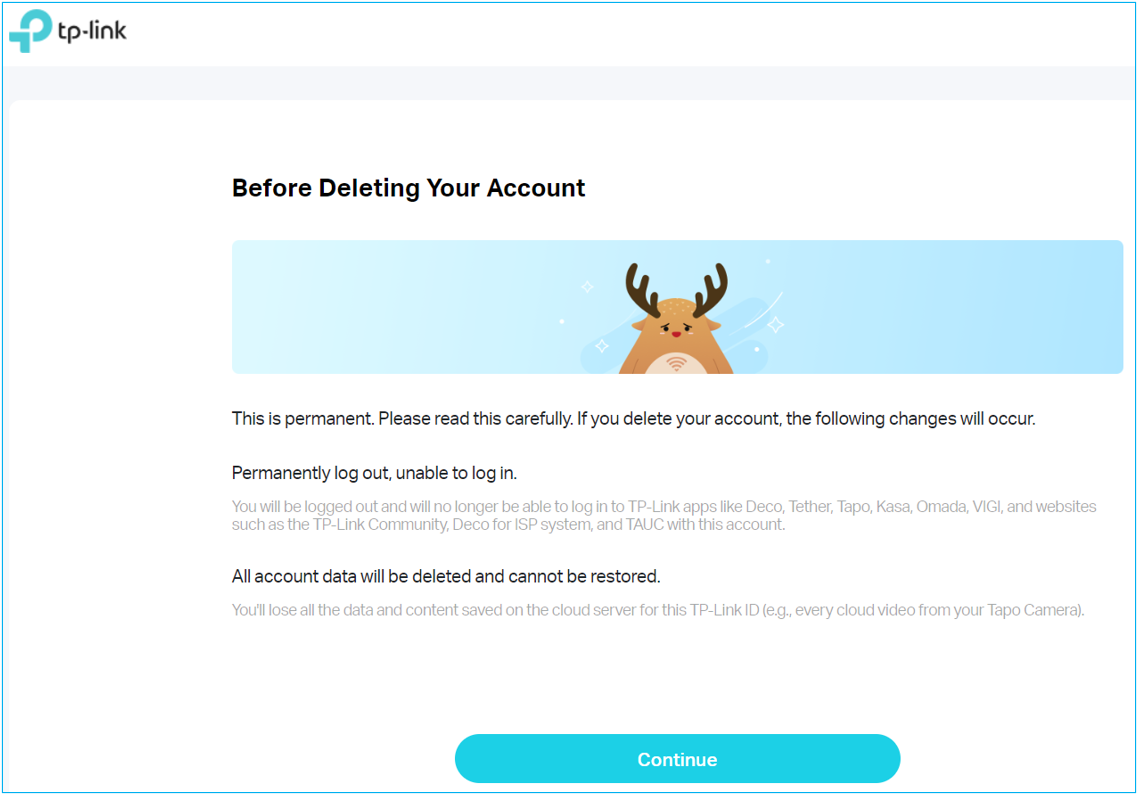 Step 2. Type in your TP-Link ID and password. If you forget the password, please reset the password first.
Open a browser, type https://community.tp-link.com/en/forgetpw in the address bar and press Enter. On the pop-up webpage, please type in your registered email address, and click OK.
A request email will be sent to your mailbox. Then go to the bottom of this FAQ and follow on Reset password by email.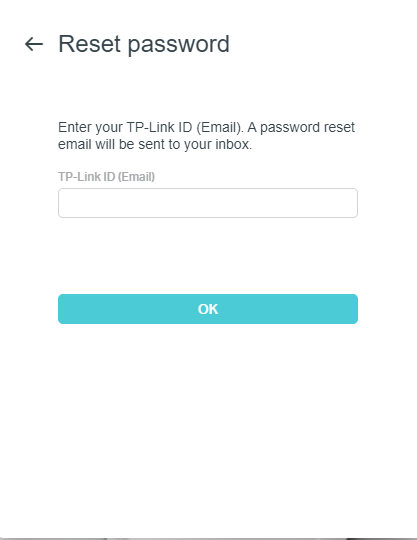 Step 3. After logging in, please click "Send Verification Email" to continue.
If you don't receive the email, please click "Resend" button for a try. If it still doesn't work, please kindly check your Spam folder.
Step 4. You will receive an email from our system, simply tap "Click to verify it's you" within 30 minutes. Once it prompts "Verified", please go back to the "Verify Your Identity" page on Step 3 and click "Verified & Continue".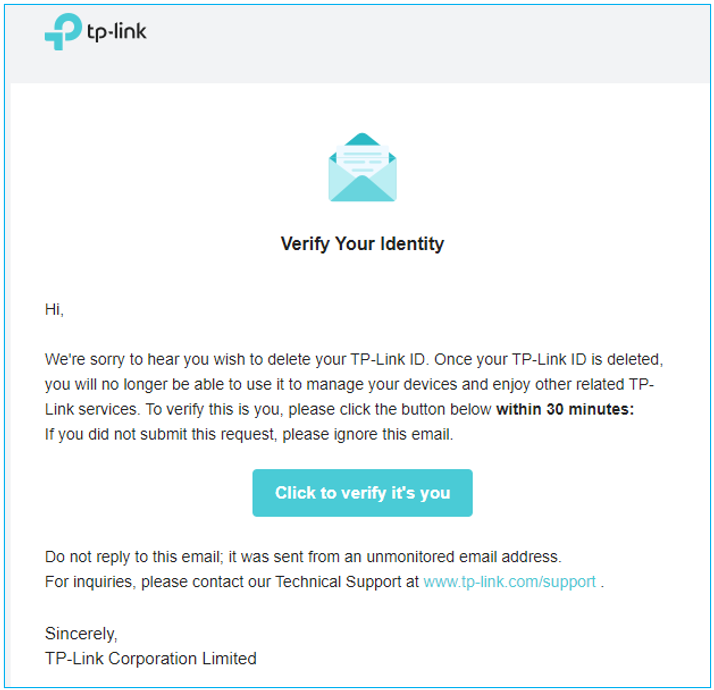 Step 5. Please read the information carefully and tick the option, then click "Next".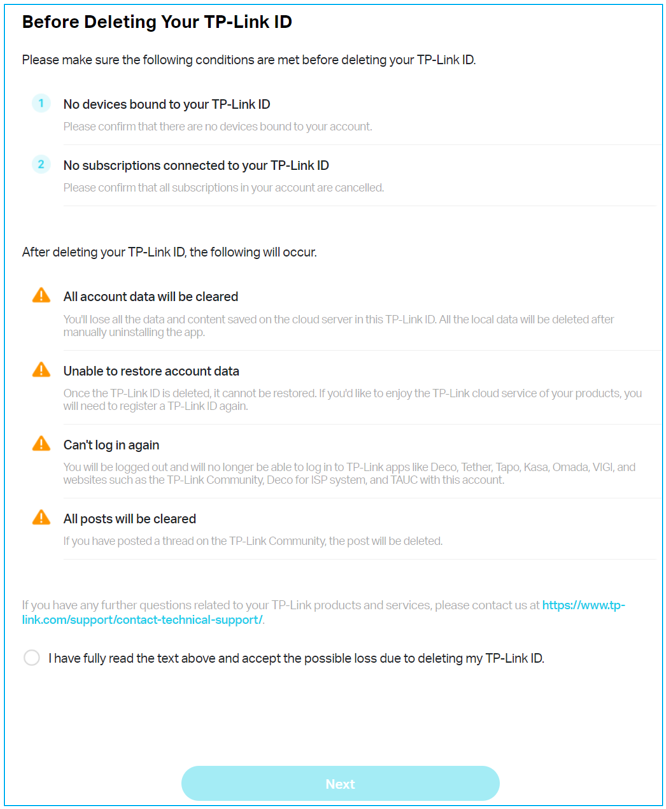 Step 6. Please finish the survey and click "Next".
Step 7. The process of deleting the account is irreversible. Please confirm your deletion again. If you confirm it, please click "Permanently Delete Account" to start the deletion process.
And an email will be sent to you within 72 hours to notify you whether your TP-Link ID has been deleted successfully or not.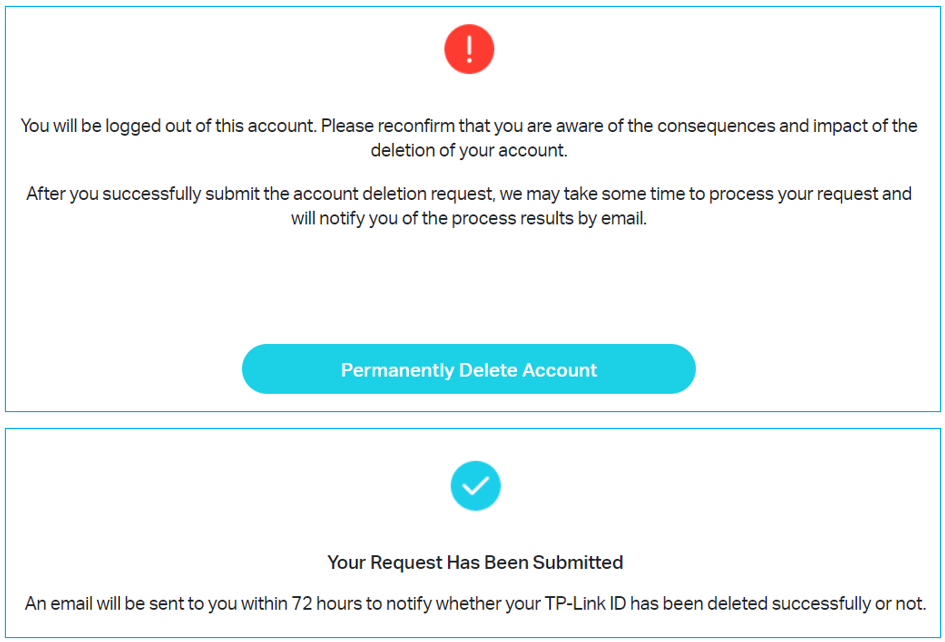 Is this faq useful?
Your feedback helps improve this site.
SubscribeTP-Link takes your privacy seriously. For further details on TP-Link's privacy practices, see TP-Link's Privacy Policy.
Be The First To Get Exclusive Deals & News