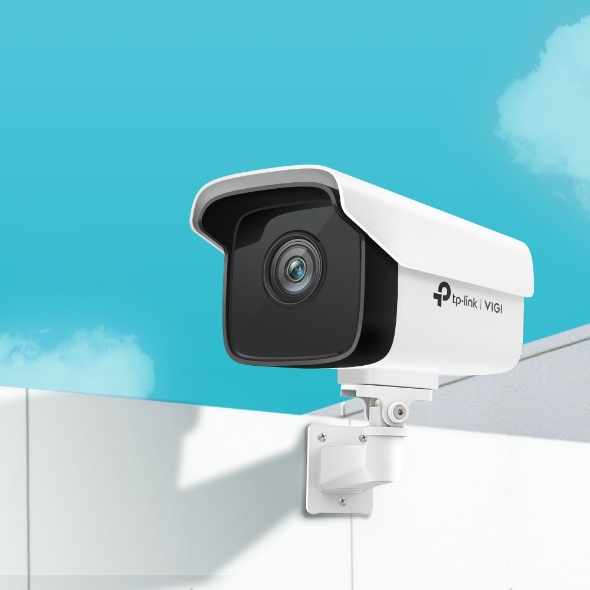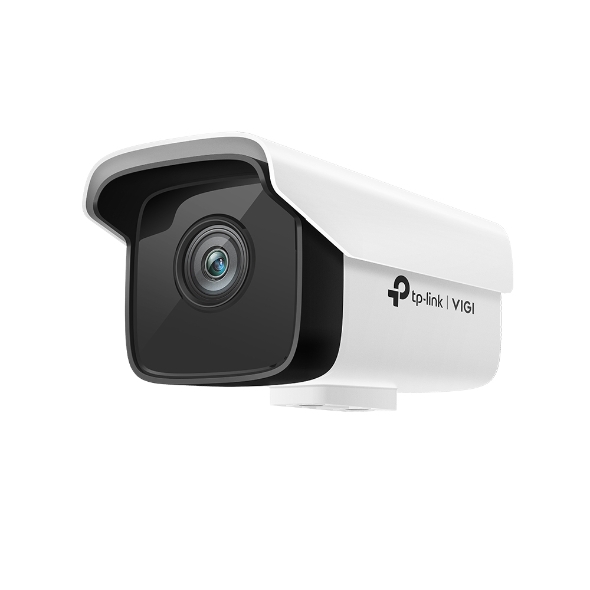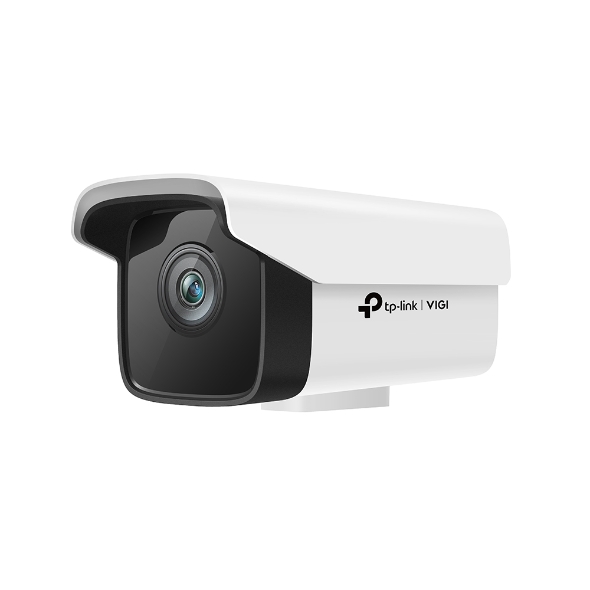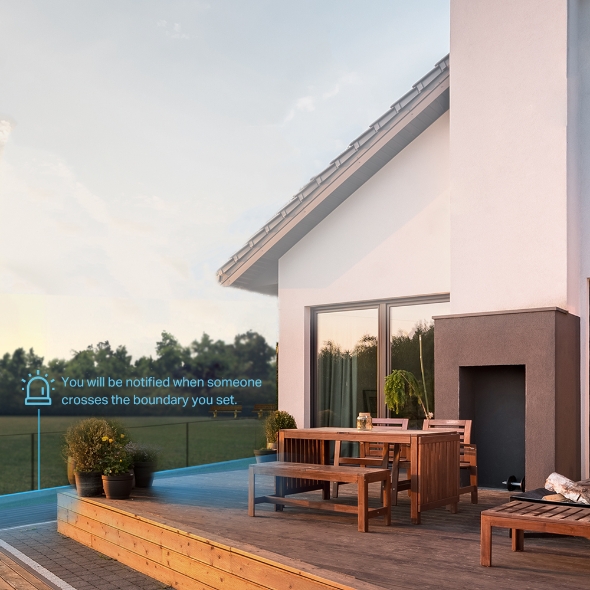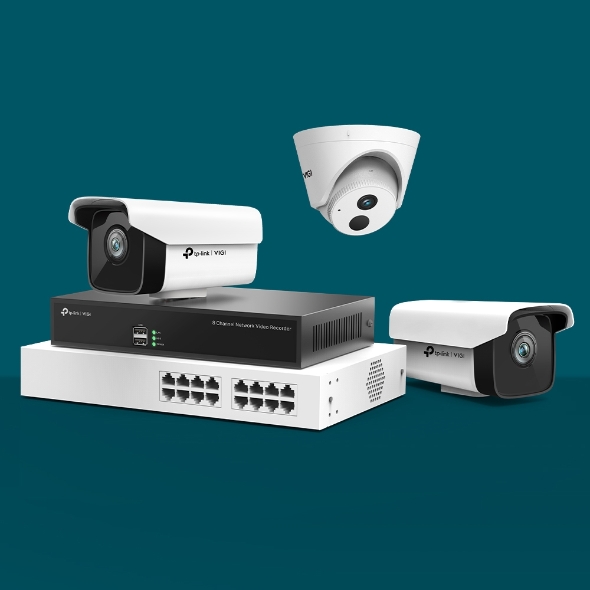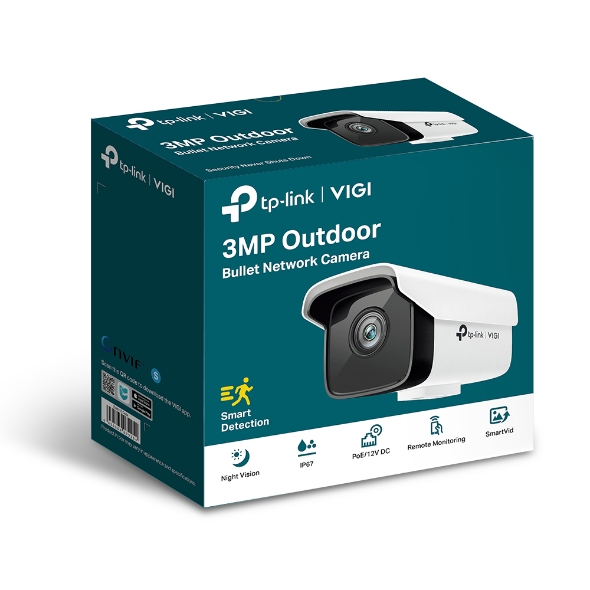 กล้องวงจรปิด VIGI 3MP Outdoor Bullet Network Camera
ความละเอียดของภาพ 3MP Ultra-High Definition คุณภาพคมชัด เก็บทุกรายละเอียดของภาพได้สมบูรณ์
เลนส์ 4/6 mm. : ไม่ว่าคุณจะต้องการเลนส์มุมกว้างเพื่อปกปิดพื้นที่ปิดล้อมหรือเลนส์มิลลิเมตรที่สูงขึ้นสำหรับระยะทางไกลในพื้นที่เปิดโล่ง C300 มาพร้อมกับเลนส์สองรุ่นที่แตกต่างกันเพื่อให้เหมาะกับความต้องการด้านความปลอดภัยของคุณมากขึ้น
Smart Detection การตรวจจับอัจฉริยะ (การตรวจจับของมนุษย์ การตรวจจับการเคลื่อนไหว การบุกรุกพื้นที่ การข้ามเส้น ตรวจจับการบดบังภาพจากกล้อง) : รับการแจ้งเตือนผ่านแอปพลิเคชั่น และตรวจสอบฟีดเมื่อมีคนข้ามเขต เข้าสู่พื้นที่ที่คุณกำหนดไว้ หรือการกีดขวางหน้ากล้อง
Smart IR : ป้องกันไม่ให้วัตถุถูกแสดงผลน้อยเกินไปเมื่ออยู่ไกลหรือเปิดรับแสงมากเกินไปเมื่ออยู่ใกล้กล้องในเวลากลางคืน
WDR : ปรับคอนทราสต์ของแสงเพื่อลดเอฟเฟกต์เงาและทำให้ภาพดูสมจริง
3D DNR : ลบภาพพิกเซลที่ผิดปกติเพื่อให้วิดีโอชัดเจนขึ้นและขจัดความผิดเพี้ยน
Night Vision : ระบบการมองเห็นตอนกลางคืนที่แข็งแกร่งช่วยให้กล้องของคุณทำงานได้ดีในสภาพแสงน้อยและบันทึกสิ่งที่เกิดขึ้นสำหรับการตรวจสอบในอนาคต
H.265+ การบันทึกไฟล์วิดีโอด้วยคุณภาพที่คมชัด โดยไม่ต้องใช้แบนด์วิดท์เพิ่มเติม กล้องของคุณจะส่งวิดีโอที่บีบอัดให้คมชัดเพื่อประหยัดพื้นที่ดิสก์ ลดภาระการโหลดของเครือข่าย โดยไม่ทำให้คุณภาพของภาพลดลง
PoE/12V DC รองรับการจ่ายกระแสไฟสองทางไม่เพียงแต่ให้ความสะดวกแก่คุณเท่านั้น แต่ยังทำให้การเดินสายของคุณเป็นเรื่องง่าย
VIGI App ตั้งค่าและจัดการ ดูแลความปลอดภัยจากสมาร์ทโฟนของคุณ ได้ทุกที่ ทุกเวลา ด้วยแอป VIGI
Security Never
Shuts Down
3MP Outdoor Bullet Network Camera
VIGI C300HP Series
Smart Detection

SmartVid

Remote Monitoring

Night Vision

IP67

12V DC PoE
Looking for a higher resolution? It's right here.
ความละเอียดของภาพ 3MP
กล้อง VIGI C300HP มาพร้อมความละเอียด 3 ล้านพิกเซล สามารถเก็บรายละเอียดของภาพอย่างคมชัด
Choose the right lens for your security.
ขนาดเลนส์ 4/6 mm.
ไม่ว่าคุณจะต้องการเลนส์มุมกว้างเพื่อปกปิดพื้นที่ปิด เช่น ลิฟต์ หรือเลนส์มิลลิเมตรที่สูงขึ้นสำหรับระยะทางที่ไกลกว่าในพื้นที่เปิดโล่ง เช่น ที่จอดรถ C300HP มาพร้อมกับเลนส์สองรุ่นที่แตกต่างกันเพื่อให้เหมาะกับความต้องการด้านความปลอดภัยของคุณมากขึ้น
Distance and Detail:
Identify - เก็บทุกรายละเอียดเพื่อระบุชื่อบุคคลอย่างแม่นยำ
Distinguish - คุณสมบัติของภาพเพียงพอที่จะแยกแยะความแตกต่างของแต่ละคน
We keep an eye on your business.
Smart Detection
รับการแจ้งเตือนและตรวจสอบฟีดเมื่อมีคนข้ามเขต เข้าไปในพื้นที่ที่คุณกำหนดไว้ หรือกีดขวางหน้ากล้อง ผ่านแอปพลิเคชั่น
Motion Detection

รับการแจ้งเตือนทันทีเมื่อกล้องของคุณตรวจพบการเคลื่อนไหว

Area Intrusion

กำหนดพื้นที่โซนกิจกรรมที่ปรับแต่งเองรอบ ๆ พื้นที่สำคัญสำหรับการตรวจสอบที่มุ่งเน้นมากขึ้น

Line-Crossing

กำหนดขอบเขตและรับการแจ้งเตือนทุกครั้งที่มีคนข้ามจากทิศทางใดทิศทางหนึ่งหรือทั้งสองทิศทาง

Camera Tampering

รับการแจ้งเตือนเมื่อมีคนมาขวางกล้อง
คุณจะได้รับการแจ้งเตือนเมื่อมีคนข้ามขอบเขตที่คุณตั้งไว้
Never miss a detail.
SmartVid-Smart Video Enhancement
Smart IR
ป้องกันไม่ให้วัตถุถูกแสดงผลต่ำกว่าปกติเมื่ออยู่ไกลหรือเปิดรับแสงมากเกินไปเมื่ออยู่ใกล้กล้องในเวลากลางคืน
General IR Camera
Smart IR Camera
Wide Dynamic Range
ปรับคอนทราสต์ของแสงเพื่อลดเอฟเฟกต์เงาและทำให้ภาพดูสมจริง
3D DNR
ลบภาพพิกเซลที่ผิดปกติเพื่อให้วิดีโอชัดเจนขึ้นและขจัดความผิดเพี้ยน
Around-the-clock protection.
Night Vision
ระบบการมองเห็นตอนกลางคืนช่วยให้มั่นใจว่ากล้องของคุณทำงานได้ดีในสภาพแสงน้อยและบันทึกสิ่งที่เกิดขึ้นสำหรับการตรวจสอบในเหตุการณ์ต่างๆ ในอนาคต
2020-06-15 Monday 21:03:15
Normal Night Vision
2020-06-15 Monday 21:03:15
VIGI Night Vision
More compression. More savings. Same quality.
Smart Video Coding by H.265+
ไม่ต้องใช้แบนด์วิดท์เพิ่มเติม กล้องของคุณจะส่งวิดีโอที่บีบอัดให้คมชัดเพื่อประหยัดพื้นที่ดิสก์ ลดภาระการโหลดของเครือข่าย และลดค่าใช้จ่ายในการตรวจสอบโดยไม่ทำให้คุณภาพของภาพลดลง
H.265+ 89%
H.264+ 74%
H.265 40%
H.264 Standard
Video Coding Technology
Days of Recorded Video△
การคำนวณจากการทดสอบในห้องปฏิบัติการโดยใช้กล้อง 3MP VIGI และประสิทธิภาพจริงอาจแตกต่างกันไปตามจำนวนกิจกรรมที่บันทึกไว้ ความละเอียด และตัวแปรอื่นๆ
IP67 for Better Protection
สามารถทนต่ออุณหภูมิได้ตั้งแต่ -30–60 °C (-22–140 °F) VIGI ทำงานได้ดีแม้ในสภาพแวดล้อมที่รุนแรงด้วยการทนฝนและฝุ่นละออง
Discover the best way to power your camera.
PoE/12V DC
วิธีการจ่ายไฟที่ให้คุณเลือกใช้ได้สองวิธีให้ความสะดวกสบายแก่คุณ และยังทำให้การติดตั้งเดินสายของคุณง่ายอีกด้วย
Flexible Installation Gives You More Convenience.
ค้นหาจุดติดตั้งกล้องที่สมบูรณ์แบบโดยเพียงแค่ยึดกล้องของคุณไว้กับขายึดเหนือศีรษะหรือผนัง
Take full control over your security. Anytime, anywhere.
Three-Way Management
NVR
สร้างเครือข่ายและจัดการกล้องของคุณทั้งหมดผ่าน NVR ที่เชื่อมต่อ การจัดการในสถานที่ทำให้คุณสามารถแก้ไขปัญหาที่เกิดขึ้นและตรวจสอบระบบของคุณได้โดยไม่ต้องใช้อุปกรณ์เพิ่มเติม
Monitor
C300HP
NVR
VIGI App
จัดการความปลอดภัยผ่านสมาร์ทโฟนด้วยแอป VIGI
The graphics on the left show three aspects of VIGI app management.
เลือกกล้องจากโปรไฟล์แบบหลายจอแสดงผลได้ง่ายๆ แล้วเลื่อนไปที่ด้านบนสุดเพื่อดูขนาดใหญ่ขึ้นเพื่อดูรายละเอียดเพิ่มเติม
เลือกและปรับฟังก์ชันการตรวจจับอัจฉริยะเฉพาะสำหรับการตรวจสอบที่กำหนดเอง
เล่นฟีดวิดีโอและค้นหากิจกรรมต่างๆที่เกิดขึ้นและกำหนดของวิดีโอ
VIGI Security Manager
เมื่อคุณอยู่ที่บ้าน ก็สามารถควบคุม ดูแลระบบรักษาความปลอดภัยของคุณจากเดสก์ท็อปหรือแล็ปท็อปที่สะดวกสบาย เพียงเก็บแท็บไว้บนเว็บเบราว์เซอร์ของคุณเพื่อให้เข้าถึงฟีดวิดีโอของคุณได้ง่ายและรวดเร็ว
Run your business with peace of mind.
The VIGI Solution
ระบบเฝ้าระวังอย่างมืออาชีพของ VIGI โดย TP-Link พัฒนาและทุ่มเทเพื่อปกป้องธุรกิจและครอบครัวของคุณ ผ่านสมาร์ทโฟนได้ ทุกที่ทุกเวลา ด้วยฟังก์ชันที่โดดเด่นของเรา และการรับประกันคุณภาพของสินค้านาน 3 ปีที่เชื่อถือได้ พร้อมการติดตั้งที่เรียบง่าย เพื่อให้มั่นใจว่าธุรกิจของคุณจะปลอดภัย
CAMERA
Image Sensor
1/2.7" Progressive Scan CMOS
Lens
4 mm / 6 mm
Aperture
4 mm: F2.46 mm: F2.0
Lens Mount
M12
Viewing Angle
(4 mm) horizontal FOV: 92°, vertical FOV: 48°, diagonal FOV: 114°(6 mm) horizontal FOV: 54°, vertical FOV: 31°, diagonal FOV: 62°
Day/Night Mechanism
IR Cut Filter
IR Working Distance
30m
Minimum Illumination
Color: 0.1 Lux@F2.0; 0 Lux with IR
Weatherproof Rating
IP67
Digital Noise Reduction
3D DNR
WDR
DWDR
NETWORK
Security
Password Protection, HTTPS Encryption, IP Address Filter, Digest Authentication
Protocol
TCP/IP, UDP, ICMP, HTTP, HTTPS, DHCP, DNS, RTSP, NTP, UPnP UDP, SSL/TLS
API
ONVIF
Simultaneous Live View
4 Main Streams & 3 Sub-Streams, or 3 Main Streams & 5 Sub-Streams
GENERAL
Package Contents
VIGI Network CameraQuick Start GuideWaterproof Cable AttachmentsMounting BracketMounting Accessories
Operating Temperature
-30–60 °C
Certifications
CE, FCC, RCM, BSMI, VCCI, IP67, RoHS
Dimensions( H X W X D )
164.9 × 87.4 × 83.4 mm
Material
Plastic
Weight
283.5g
General Features
Two Streams, Mirror, Privacy Masks, Password Reset via E-mail, HTTP Listening
Power Supply
12V DC ± 5%, 5.5mm Coaxial Power PlugPoE (802.3af/at, class 0)
Power Consumption
12V DC: Max 3WPoE: Max 4W
VIDEO/IMAGE
Video Compression
Main stream: H.265/H.264Sub-Stream: H.265/H.264
Frame Rate & Resolutions
Frame Rate: 1fps, 5fps, 10fps, 15fps, 20fps, 25fps, 30fpsResolution: 2304x1296, 2048x1280, 1920x1080, 1280x720, 704x576, 640x480, 352x288, 320x240
Video Streaming
Main StreamSub-Stream
Image Settings
Mirror, Brightness, Contrast, Saturation, Sharpness, Exposure, WDR, White Balance Adjustable by Client Software
Image Enhancement
BLC/3D DNR/Prevent Overexposure to Infrared Light
Video Bit Rate
64 Kbps to 6 Mbps
SMART FEATURE-SET
Smart Event
Area Intrusion Detection, Line-Crossing Detection
Basic Event
Motion Detection, Camera Tampering Detection, Exception ( illegal login)
Linkage Method
Trigger Notification: ONVIF, HTTPS
Region of Interest
1 Region
INTERFACES
Network Interface
1 RJ45 10/100M Self-Adaptive Ethernet Port
Alarm
-
Button
-
Video Output
-
Picture for reference only.
From United States?
Get products, events and services for your region.