How to configure TL-WR902AC as Client (new logo)
Ce document concerne les modèles suivants :
In this mode, this device can be connected to another device via an Ethernet cable and act as an adapter to grant your wired devices access to a wireless network, especially for a smart TV, media player, or game console.
1. Switch the operating mode to AP/Rng Ext/Client and plug the router into an electrical outlet within the signal range of your host AP.
2. Connect your device to the router wirelessly or via an Ethernet cable. The Wi-Fi network name and password are on the router's label.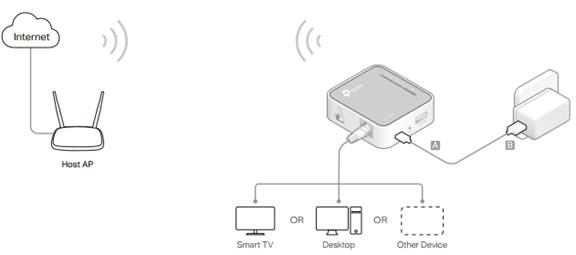 3. Launch a web browser and enter http://tplinkwifi.net in the address bar. Log in with admin (in lowercase) for both username and password.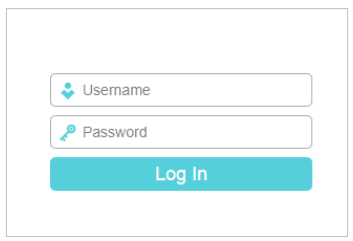 4. Click Next to start the Quick Setup.
5. Select Client for the operation mode of the router.

6. Click Connect to connect to the host network in the AP List page.

7. Enter the password of the host network.

8. Select the LAN IP type of the router or leave the default settings Smart IP for most cases, and then click Next.

9. Click Finish to apply the settings. Now connect your wired-only device to the router with an Ethernet cable.
Get to know more details of each function and configuration please go to Download Center to download the manual of your product.
Est-ce que ce FAQ a été utile ?
Vos commentaires nous aideront à améliorer ce site.
SubscriptionTP-Link prend votre vie privée au sérieux. Pour plus de détails sur la politique de confidentialité de TP-Link, veuillez consultez la page suivante Politique de confidentialité de TP-Link .
De United States?
Infos produits, événements, services pour votre pays.