Aug.2015

17
"Braval!" - TP-Link's Touch P5 Earns a "Good Choice" Award from PC For Alla Magazine
Shenzhen, China – August 17th, 2015 –The Touch P5, TP-Link's AC1900 Touchscreen Gigabit Wi-Fi Router, has earned the "Good Choice" award from Sweden's most popular PC magazine. The Touch P5 is the first TP-Link router to feature an integrated touchscreen. The article claims that: "The screen definitely adds to the value of the product."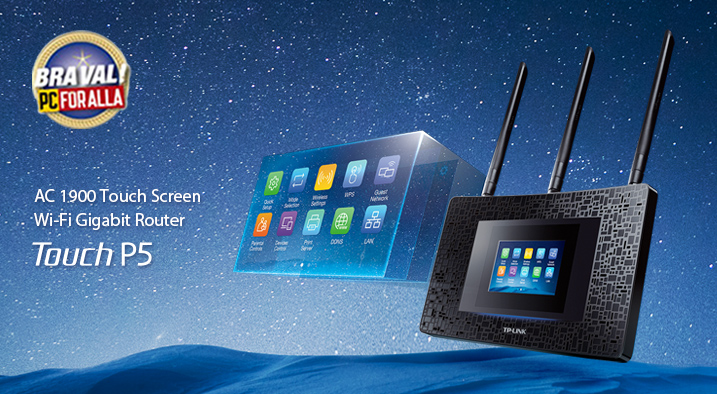 The Touch P5 is not only a creative product with a 4.3-inch capacitive touchscreen. It is also an AC1900 router, which means that you will enjoy speed of up to 600Mbps on the 2.4GHz band and 1300Mbps on the 5GHz band. The review that accompanied the award also highlighted the wireless performance, stating that it is "stable and not sensitive to interference."
As the review goes on to say, routers like this one make life easier for home users by eliminating the need to log in and manage the network through a web browser or app.The citation continues: "The upper side of the router, with an otherwise traditional design, is graced by a four-inch touchscreen display and features a well-designed interface that is similar to many popular mobile phones and allows users to access the most frequently used router settings."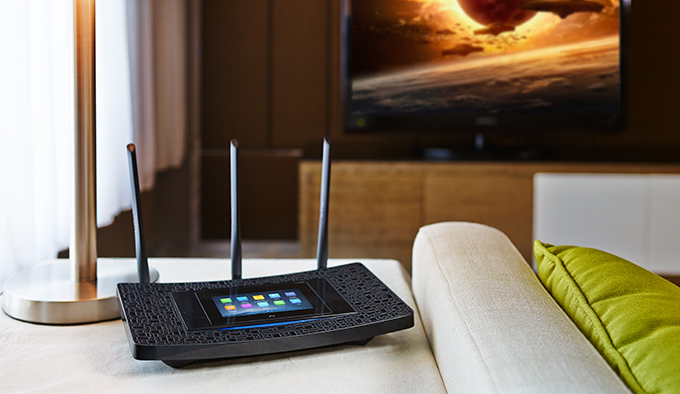 PC For Alla is the leading independent source of consumer advice and IT news in Sweden. It is, by far, Sweden's most popular PC magazine, with over 200,000 monthly readers. When combined with newsletter subscribers and website visitors, the publication reaches more than 500,000 readers per month.
De United States?
Infos produits, événements, services pour votre pays.