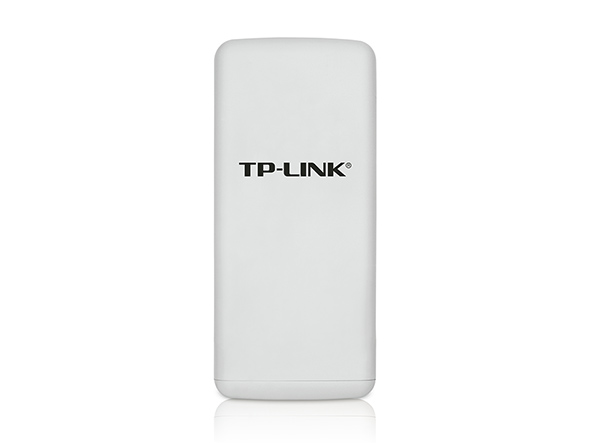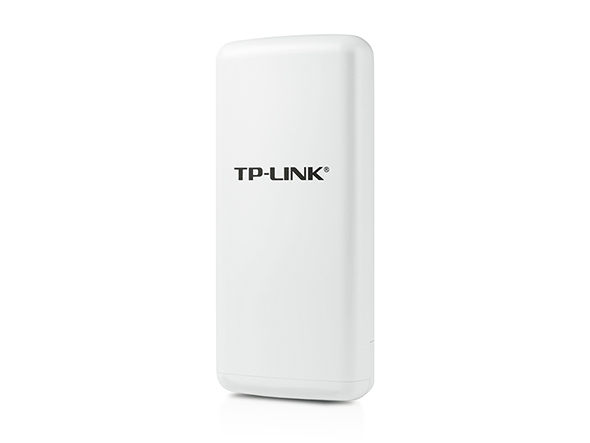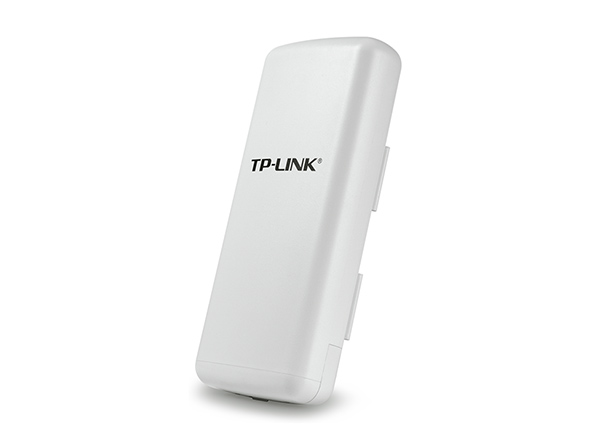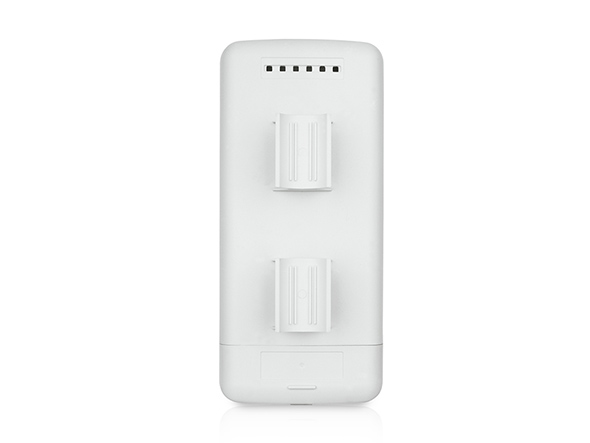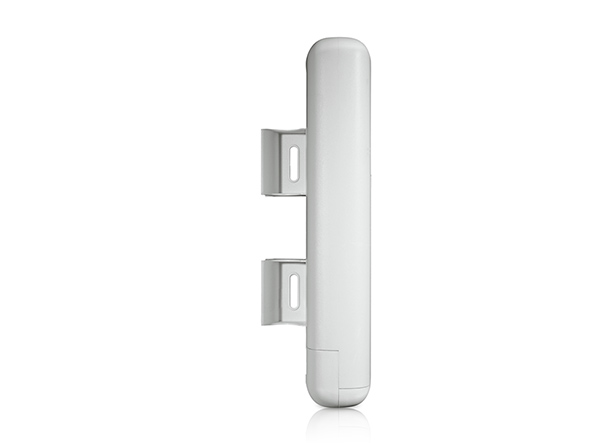 TL-WA5210G
CPE inalámbrico de alta potencia de 2.4GHz para exteriores
Compatible con IEEE 802.11b / g, velocidad inalámbrica de hasta 54Mbps
Para exteriores y rayos de 4000V / ESD diseño de protección de15KV
12dBi antena de doble polarización para construir la conexión WiFi de larga distancia de hasta 15 km
De alta potencia para aumentar su cobertura de la señal y la velocidad del enlace
Energía pasiva a través de Ethernet para un despliegue flexible
De alta potencia el TP-LINK Wireless Outdoor CPE se dedica a soluciones CPE WISP y soluciones de red inalámbrica de larga distancia. Se trata de un punto de acceso a múltiples funciones al aire libre diseñado para pequeñas empresas,
oficinas y el hogar con requisitos de red al aire libre.
Solución durable, confiable inalámbrica al aire libre
Outdoor Products inalámbricas a menudo se enfrentan con los ambientes más extremos, incluyendo un intenso calor, la lluvia, e incluso un rayo. Todos estos factores pueden dañar el dispositivo, lo que impide el funcionamiento normal; mientras que hay muchos "productos al aire libre" en el mercado, hay un gran número que no puede funcionar sin problemas en ambientes al aire libre. Punto de acceso exterior de TP-LINK ofrece una mayor protección para el funcionamiento duradero y fiable en entornos exteriores más intensos. Nos referimos cuando decimos Wireless al aire libre
Materia de Diseño Impermeable
Construido con un recinto exterior resistente a la intemperie y el material de la durabilidad a alta temperatura en el interior, incluyendo una antena de aluminio y componentes de alta calidad, el CPE puede ser utilizado en diversas condiciones climáticas, de seco a húmedo, con temperaturas de -30 grados a más de 70 grados.
Protección 15KV

ESD

La descarga electrostática es un problema grave en la electrónica de estado sólido, especialmente en ambientes secos. Los circuitos integrados en los productos pueden sufrir daños formulario altas tensiones electrostáticas. De TP-LINK integrado en el circuito de protección ESD impide esta forma sucediendo y garantiza un funcionamiento fiable.
4000V Protección contra rayos y
Terminal de tierra Integrado
Uno de los grandes retos de productos al aire libre son las tormentas eléctricas, donde la caída de rayos de alta tensión pueden dañar los circuitos integrados del dispositivo desde la antena a los puertos Ethernet. TP-LINK ofrece una terminal de conexión a tierra integrada y protección contra rayos 4000V para evitar la tormenta / rayo sobretensiones.
El poder de llegar hasta el final
El ambiente al aire libre es bueno para las transmisiones inalámbricas debido a la línea de visión (sin barreras) y menos reflexión de la señal,
ofreciendo la posibilidad de transmisiones inalámbricas de larga distancia.
De alta potencia y alta sensibilidad
El dispositivo cuenta con alta potencia, como un altavoz de alto volumen para que su sonido (señal inalámbrica) viajar más lejos; con alta sensibilidad, al igual que un auricular de alta sensibilidad, que permite al AP para detectar y recibir las señales más débiles. Estos dos aspectos de trabajo en conjunto, garantizar las señales pueden ir más allá y lograr mayores velocidades a la misma distancia que las normales.
Antena Dual 12dBi

Polarizada

El CPE contiene una poderosa antena de polarización dual 12dBi situado dentro de la carcasa para proporcionar distancias máximas de transmisión y estabilidad de la conexión. La antena de polarización dual se puede configurar a vertical u horizontal para ser compatible con un gran número de WISP.
1. Cliente WISP
Router en modo Cliente para Servicio WISP
2. Compartiendo Internet
Conecta redes a larga distancia inalámbricamente
3. Supervisión Inalámbrica
Supervisi de largo alcance inalámbrico
CPE510
CPE210
TL-WA7510N
TL-WA7210N
TL-WA5210G

Rendimineto Inalámbrico

Velocidad Inalámbrica

5GHz 300Mbps

2.4GHz 300Mbps

5GHz 150Mbps

2.4GHz 150Mbps

2.4GHz 54Mbps

Poder de Transmisión

27dBm

27dBm

27dBm

27dBm

27dBm

Antena

13dBi

9dBi

15dBi

12dBi

12dBi

MIMO

√

√

-

-

-

Alcance de Cobertura

15km+

5km+

5km+

5km+

2km+

Hardware

Procesador

560MHz

560MHz

400MHz

400MHz

180MHz

Memoria

64MB DDR2

64MB DDR2

32MB DDR

32MB DDR

16MB DDR

Compatibilidad

802.11a/n

802.11b/g/n

802.11a/n

802.11b/g/n

802.11 b/g

Antena Externa de Interface

-

-

1 * RP-SMA

1 * RP-SMA

1 * RP-SMA

Material Impermeable

√(IPX5)

√(IPX5)

√

√

√

Puertos Duales Ethernet

√

√

-

-

-

PoE Passthrough

√

√

-

-

-

Terminal de Tierra

√

√

√

√

√

Protection contra rayos por Cable Ethernet

√

√

-

-

-

Protección ESD

15kV

15kV

15kV

15kV

15kV

Protección Contra Rayos

6kV

6kV

4kV

4kV

4kV

Fuente de Alimentación

24V Passive PoE
Adapter
24V Passive PoE
Adapter

12V Power Adapter + Passive PoE Injector

Software

Modos de Operación

AP / Client / Bridge / Repeater / AP Client Router (WISP Client) / AP Router Mode

Modo MAXtream TDMA

√

√

-

-

-

Canal de Banda Ancha

5/10/20/40MHz

5/10/20/40MHz

20/40MHz

20/40MHz

20MHz

Transmisor de Control de Poder

Stepping 1dBm

Stepping 1dBm

Stepping 3dBm

Stepping 3dBm

-

Alineación de Antena

√

√

√

√

√

Monitores de Rendimineto

√

√

-

-

-

Analizador Spectrum

√

√

-

-

-

Herramienta de Prueba de Velocidad Iperf

√

√

-

-

-

Control de faros compatibles
(Aplicación de Gestión de Red Central)

√

√

-

-

-
Wireless Networking for Elevators

TP-Link offers wireless point to point link delivering up to 300 Mbps throughput. The point to point link provides wireless coverage to the entire shaft, and delivers network to the elevator car, connecting the surveillance cameras or digital signage. So that real time video can be recorded to a DVR without hard wiring coax cable directly from the camera to the recorder.

Easy, Flexible Installation
Stable Connections at High-Speeds
Ideal for Elevator Camera
No Complex Cabling
PoE Support
CARACTERÍSTICAS DE HARDWARE
Interface
1 10/100Mbps Auto-Sensing RJ45 Port(Auto MDI/MDIX, PoE)
1 External Reverse SMA Connector One Grounding Terminal
Botón
Reset Button
Fuente de Alimentación Externa
12VDC / 1.0A Linear PSU
Estándares Inalámbricos
IEEE 802.11g, IEEE 802.11b
Dimensiones (W X D X H)
10.4 × 4.7 × 3.2 in. (265x120x83mm)
Antena
12dBi Dual-Polarized Directional Antenna
Cobertura de Antena
Horizontal: 60° Vertical: 30°
Protección
15kV ESD Protection,
4000V Lightning Protection
Grounding Terminal Integrated
CARACTERÍSTICAS INALÁMBRICAS
Frecuencia
2.4-2.4835GHz
Tasa de Señal
11g: Up to 54Mbps(dynamic)
11b: Up to 11Mbps(dynamic)
Sensibilidad de Recepción
802.11g 54M: -76dBm 48M: -78dBm 36M: -82dBm 12M: -91dBm 9M:-92dBm 802.11b 11M:-90dBm 5.5M:-92dBm 1M:-98dBm
Potencia de Transmision
<20dBm (EIRP, For countries using CE Standards)
<27dBm (Peak Output Power, For countries using FCC Standards)
Modos Inalámbricos
AP Router Mode AP Client Router Mode (WISP Client) AP/Client/WDS Bridge/Repeater mode
Funciones Inalámbricas
WDS Bridge, Wireless Statistics
Seguridad Inalámbrica
SSID Enable/Disable MAC Address Filter 64/128/152-bit WEP Encryption WPA/WPA2/WPA-PSK/WPA2-PSK (AES/TKIP) Encryption
Rango Inalámbrico
2km with Integrated Antenna 15km Maximum (High gain directional antenna required)
Funciones Avanzadas
Up to 60 meters PoE is supported
Provides 4-level signal LED indicator
Otros
Certificacion
CE, FCC, RoHS
Contenidos del Paquete
TL-WA5210G
Power Supply Unit
Power Injector
Resource CD
Quick Installation Guide
Requisitos del Sistema
Microsoft Windows 98SE, NT, 2000, XP, Vista™ or Windows 7, MAC OS, NetWare, UNIX or Linux.
Ambiente
Operating Temperature: -30°C~70°C (-22℉~158℉)
Storage Temperature: -40℃~70℃ (-40℉~158℉)
Operating Humidity: 10%~90% non-condensing
Storage Humidity: 5%~95% non-condensing
SuscripciónTP-Link toma en serio su privacidad. Para obtener más detalles sobre las prácticas de privacidad de TP-Link, consulte la Política de privacidad de TP-Link.
From United States?
Get products, events and services for your region.