Software Defined Networking (SDN) met cloudtoegang
Met het SDN-platform van Omada (Software Defined Networking) kunnen netwerkapparaten worden geïntegreerd, zoals access points, switches en gateways, voor 100% gecentraliseerd cloudbeheer. Omada creëert een uiterst schaalbaar netwerk, dat volledig via één interface kan worden beheerd. De naadloze bekabelde en draadloze verbindinge zijn perfect geschikt voor hotels, het onderwijs, retail, kantoren enzovoort.
Alle geschikte apparaten voor beheer met Cloud SDN >>
Omada Cloud-beheerplatform >>
Hotels

Hoogwaardige wifi met volledige dekking

Onderwijs

Wifi voor omgevingen met hoge dichtheid

Retail

Sociale marketing voor O2O

Kantoor

Bekabelde en draadloze verbindingen

Restaurants

Volledige wifi-dekking in omgevingen met hoge dichtheid
Higher Efficiency
Higher Security
Higher Reliability
Probleemloos gecentraliseerd beheer
100% gecentraliseerd cloudbeheer van het gehele netwerk vanaf verschillende locaties dat wordt bestuurd via één interface — altijd en overal.
Omada-cloudcontroller
Niet nodig om te investeren in een hardwarecontroller of een installatie bij de klant uit te voeren
Uniform beheer via één interface
Access Points
Switches
Gateways
Geen extra training vereist
Onbeperkte schaalbaarheid
Batchbeheer
Apparaten blijven werken, ook als ze niet met de cloud zijn verbonden
Zero-Touch Provisioning voor een efficiënte implementatie
Met de functie zero-touch provisioning van Omada kunt u op afstand netwerken van verschillende locaties implementeren en configureren. Het is niet nodig om een monteur naar de locatie te sturen. Met Omada-cloud bent u verzekerd van een efficiënte implementatie voor minder kosten.
*De functie Zero-Touch Provisioning wordt ondersteund voor de Omada-cloudcontroller
Stap 1
Sluit het apparaat op locatie aan en verbind de Omada-apparaten met internet
Stap 2
Registreer de apparaten via het dashboard van Omada Cloud
Stap 3
Apparaten halen automatisch het configuratie-bestand op via de cloud
Stap 4
Geniet van 100% externe dienstverlening en cloudbeheer
AI-gestuurde technologie voor krachtigere prestaties en eenvoudig netwerkonderhoud
Intelligente netwerkanalyse, waarschuwingen en optimalisatie*
Analyseer potentiële netwerkproblemen en krijg suggesties voor de optimalisatie voor een efficiënter netwerk
Spoort netwerkfouten op, waarschuw gebruikers, stuur gebruikers meldingen en genereer oplossingen om netwerkrisico's te verminderen
Algemene netwerk-
status
Waarschuwing
Optimalisatie
*De functies intelligente netwerkanalyse, waarschuwingen en optimalisatie zijn nog in ontwikkeling en worden in 2020 uitgebracht
Automatische kanaalselectie en vermogensaanpassing
Biedt krachtige draadloze prestaties waardoor de wifi-interferentie aanzienlijk wordt verminderd door automatisch de kanaalinstellingen en vermogensniveaus van nabijgelegen access points binnen het zelfde netwerk aan te passen.
Kanaal 1
Kanaal 11
Kanaal 6
Wijs verschillende beheerrollen toe
Multi-user privilege assignment is available to increase management efficiency and security. Multi-person management, multi-level permissions, and the ability to add admins as needed, enable flexible network operation and maintenance.
Brian
Hoofdkantoor
Vestiging VS
Vestiging EU
Vestiging APAC
Beheren
Beheren
Beheren
Weergeven
Mary
John
Mike
Eenvoudige en intelligente netwerkbewaking
Met het gebruiksvriendelijke dashboard kunt u eenvoudig de realtime netwerkstatus bekijken; netwerkgebruik en verdeling van het verkeer controleren; logboeken over de netwerkconditie waarschuwingen voor abnormale gebeurtenissen en meldingen ontvangen; of zelfs belangrijke gegevens opvolgen voor betere bedrijfsresultaten. Netwerktopologie helpt IT-beheerders om in één overzicht de verbindingen te bekijken en problemen op te lossen.
Rapport netwerkstatus
Verdeling verkeer controleren
Netwerktopologie in één overzicht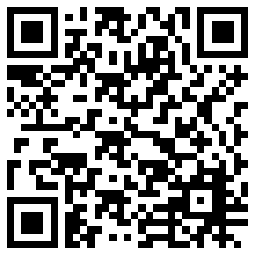 Uitgebreide beveiliging voor het gehele netwerk
Betere bescherming van de privacy van gebruikers
TP-Link Omada scheidt de netwerkbeheergegevens van gebruikersgegevens. Het verkeer van gebruikers gaat niet via de cloud, zodat de privacy van gebruikers beter wordt beschermd.
Verkeer gebruikers
Beheergegevens
SafeStream-gateway
JetStream-switch
Omada-accesspoint
Cloud
Voldoende beveiligingsfuncties
Een krachtige firewall en geavanceerde beveiligingsfuncties helpen om het netwerk en de gegevens te beschermen.
Sterk beveiligde VPN

Krachtige firewall

URL-/IP-/MAC- filters

Toegangsbeheer

Geavanceerde WPA3-versleuteling

Captive Portal
Meerdere factoren garanderen een hoge betrouwbaarheid
Een hogere betrouwbaarheid van de clouddienst wordt gewaarborgd door de 99,99% beschikbaarheid (SLA), 24/7 automatische detectie van fouten, geografisch geïsoleerde back-upservers en een betrouwbare productkwaliteit. Uw netwerk blijft werken, zelfs als het beheerverkeer wordt onderbroken.
Hogere betrouwbaar-heid
99,99%
beschikbaarheid (SLA)
24/7
Automatische detectie van fouten
Geografisch geïsoleerd
Back-upserver
Betrouwbaar product
Hoge kwaliteit
Betrouwbare verbindingen, zelfs in omgevingen met hoge dichtheid
Uitgerust met chipsets voor bedrijven, gespecialiseerde antennes, geavanceerde RF-functies, automatische kanaalselectie en vermogensaanpassing. Omada-accesspoints met wifi 6 of wifi 5 kunnen meerdere apparaten gelijktijdig aan en leveren uitzonderlijke prestaties in omgevingen met een hoge dichtheid.
Neem contact met ons op Partner worden
SubscriptionTP-Link hecht veel waarde aan privacy. Voor meer informatie over ons privacybeleid kan je onze Privacy Policy bekijken.
Over ons
Pers & Media
Learning Center
From United States?
Check products and services for your region.