In the modern educational institution, wireless connectivity is as essential as good professors and books. Reliable,
secure, and convenient Wi-Fi provides students with access to information to enrich their knowledge. It also allows
teachers access to wider resources that promote more effective learning and development.
At TP-Link, we know how important education is to our next generation, we're here to LINK.
Sign up now and stand a chance to win a TP-Link Cloud-Based Wi-Fi 6 solution for total 5 Winners
and receive 30% promo-code for the campaign
Campaign Period: 29 June – 14 August 2020
PRIZES


TP-Link Omada Wi-Fi 6 Solutions

Network

TL-R605 ×1
SafeStream Gigabit Broadband VPN Router

TL-SG2210MP ×1
JetStream 8-Port Gigabit Smart PoE+ Switch with 2 SFP Slots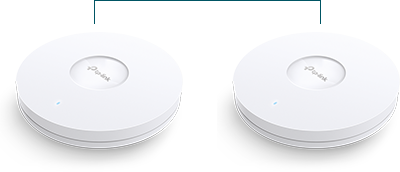 EAP620 HD ×2
Wi-Fi 6 AX1800 Dual Band Access Point
Learn More About the Omada Wi-Fi 6 Solution
Powered by WiFi 6 for Faster Speeds and More Stability.
The TP-Link® Omada® WiFi 6 Solution makes your school network super smooth and lightning-fast, ensuring quality digital teaching and learning.
bits/symbol
bits/symbol
speed improvement
Meet the 6th Generation of Wi-Fi
More Convenient Management and Safer Network
The TP-Link® Omada® SDN Solution can be managed online anytime, anywhere, guaranteeing network.
Enjoy Cloud Management—AnytimeAnywhere
TP-Link® EDUTECH Solution Case Studies
SubscriptionTP-Link takes your privacy seriously. For further details on TP-Link's privacy practices, see TP-Link's Privacy Policy.