Aug.2021

18
TP-Link Unveils New Powerful WiFi 6E Mesh System Offerings, Bringing Blazing-Fast, Ultra-Secure Broadband Experiences to Consumers
SHENZHEN, China – August 2021 – TP-Link, a leading provider of consumer WiFi networking devices, is celebrating the upcoming WiFi 6E Mesh Systems, Deco XE75 and Deco XE200, leading WiFi Mesh networking into a brand new era.
Deco Mesh uses WiFi nodes that work together to cast strong, reliable WiFi throughout your whole home. Now powered by the latest WiFi 6E technology, our premium Mesh WiFi delivers a huge boost in coverage, speed, and total capacity. With advanced Mesh WiFi, you'll enjoy the future of networking with faster load times and more connections.
The release of WiFi 6E brings a huge leap forward for WiFi, unlocking the full potential of WiFi 6. Thanks to the brand-new 6 GHz band, there are more△ 160 MHz channels to prevent competition over bandwidth and speed drops. The 6 GHz band is also clean and congestion-free, being exclusive for WiFi 6E devices to eliminate interference from legacy devices. Unleash the most out of the latest WiFi technologies and enjoy congestion-free networking.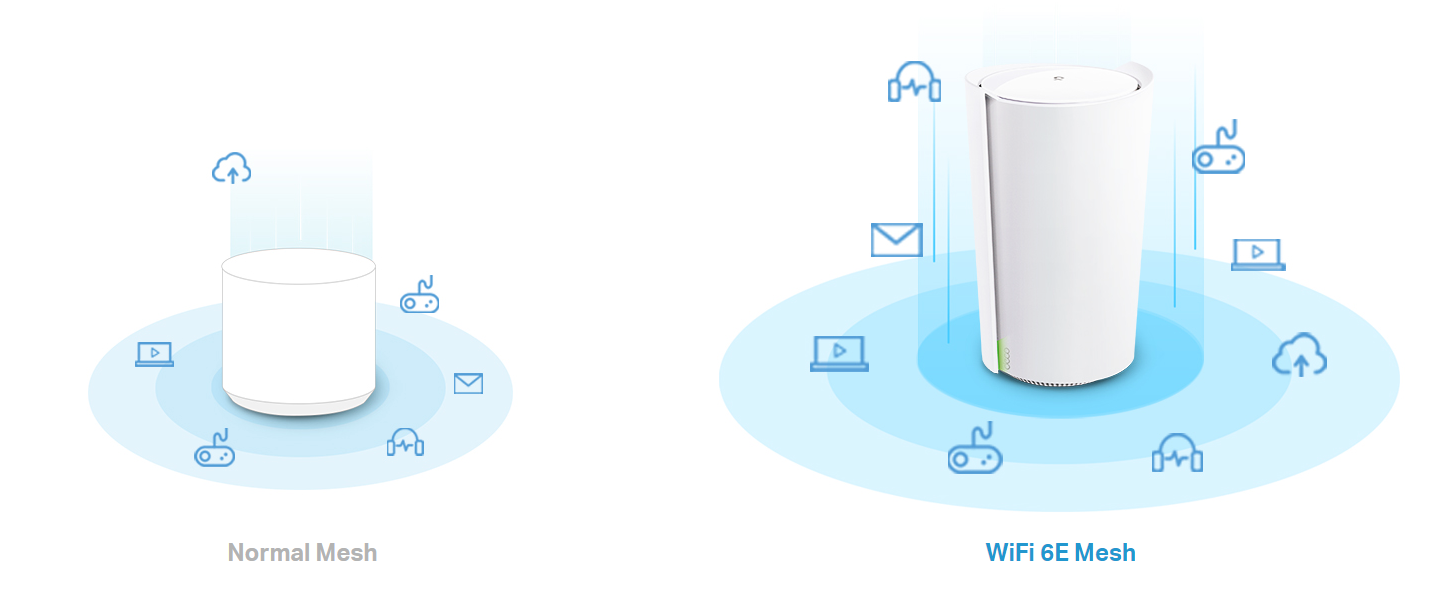 AX5400 Smart Home Mesh WiFi 6E System – Deco XE75
Integrating TP-Link AI-Driven Mesh technology, Deco XE75 is TP-Link's first whole home WiFi 6E Mesh system thanks to the newly opened 6 GHz band. Upgrade your whole home WiFi to 6E and experience more bandwidth, faster speeds, and lower latency.
Deco XE75 (2-pack) boosts overall speeds up to an incredible 5400 Mbps with tri-band, allowing you to connect up to 200 devices within 5,500 sq. ft/500 m2. Armed with advanced AI-Driven Mesh technology, it automatically learns and improves itself with use, delivering an ideal Mesh WiFi system for your home and network environment. Walk through your home and enjoy seamless streaming at the fastest possible speeds. Additionally, TP-Link HomeShield provides next-level security for your network and smart devices.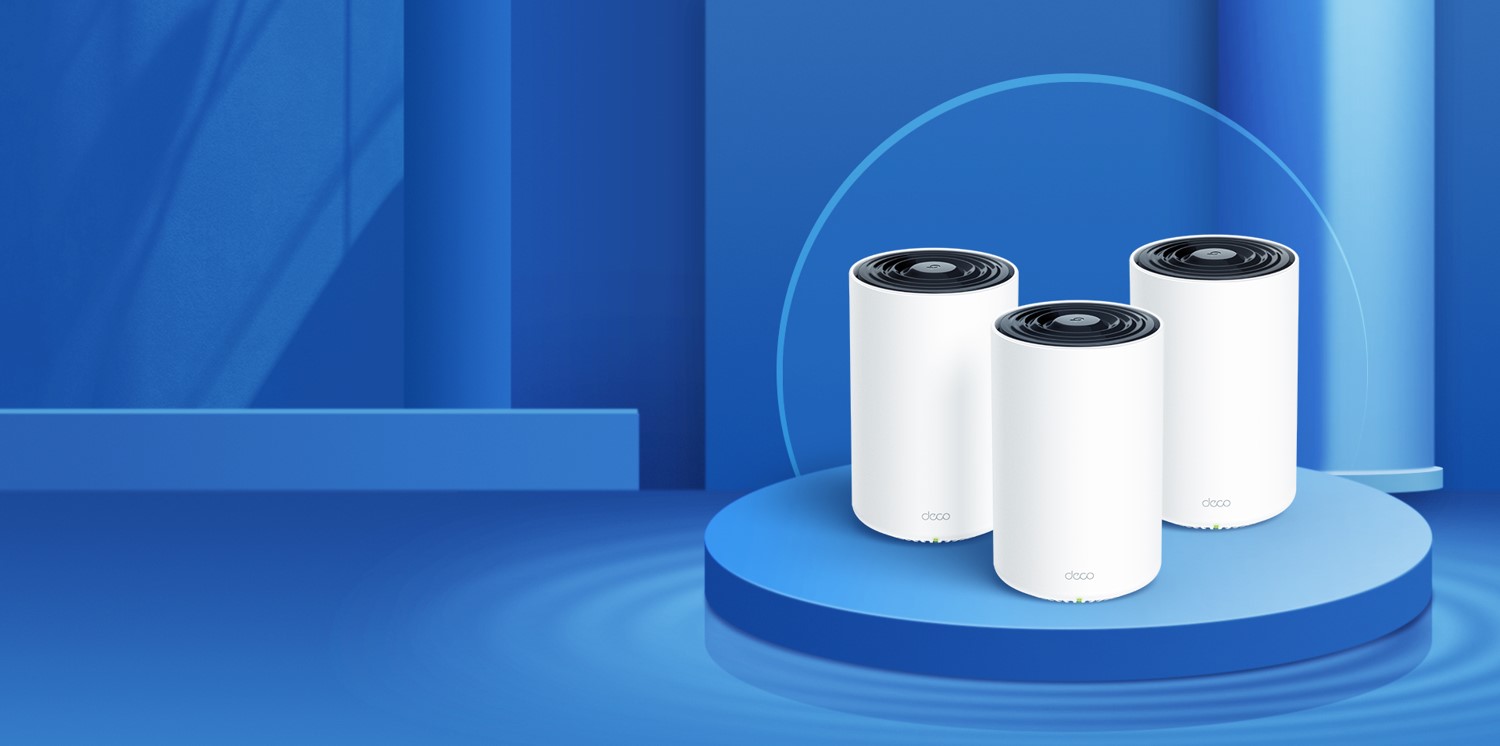 AX11000 Whole Home Tri-Band Mesh WiFi 6E System – Deco XE200 (Flagship)
Entering the 10 Gbps WiFi era with the latest WiFi 6E technology, TP-Link unveils its upcoming flagship product: the TP-Link Whole Home Mesh System, Deco XE200. Benefitting from WiFi 6E, it delivers blazingly fast tri-band WiFi with 1024-QAM and 160 MHz channel technology, boosting overall speeds up to an incredible 11,000 Mbps. Enhance your whole home coverage up to 6,500 sq. ft/200 m2 (2-pack products) with a capacity of over 200 devices.
Higher simultaneous transmissions with 16× high-gain antennas, bring more data encoded at one time. Furthermore, Deco XE200 has better wired performance with multi-gigabit WAN/LAN ports, allowing you to take full advantage of your broadband speed. A 10 Gbps port enables ultra-fast 10G networking for studios and Ethernet enthusiasts.
Last but not least, Deco XE200 shares the same features with Deco XE75, AI-Driven Mesh and TP-Link HomeShield. With all of this and more, Deco XE200 is worthy of being our Flagship Whole Home Mesh System.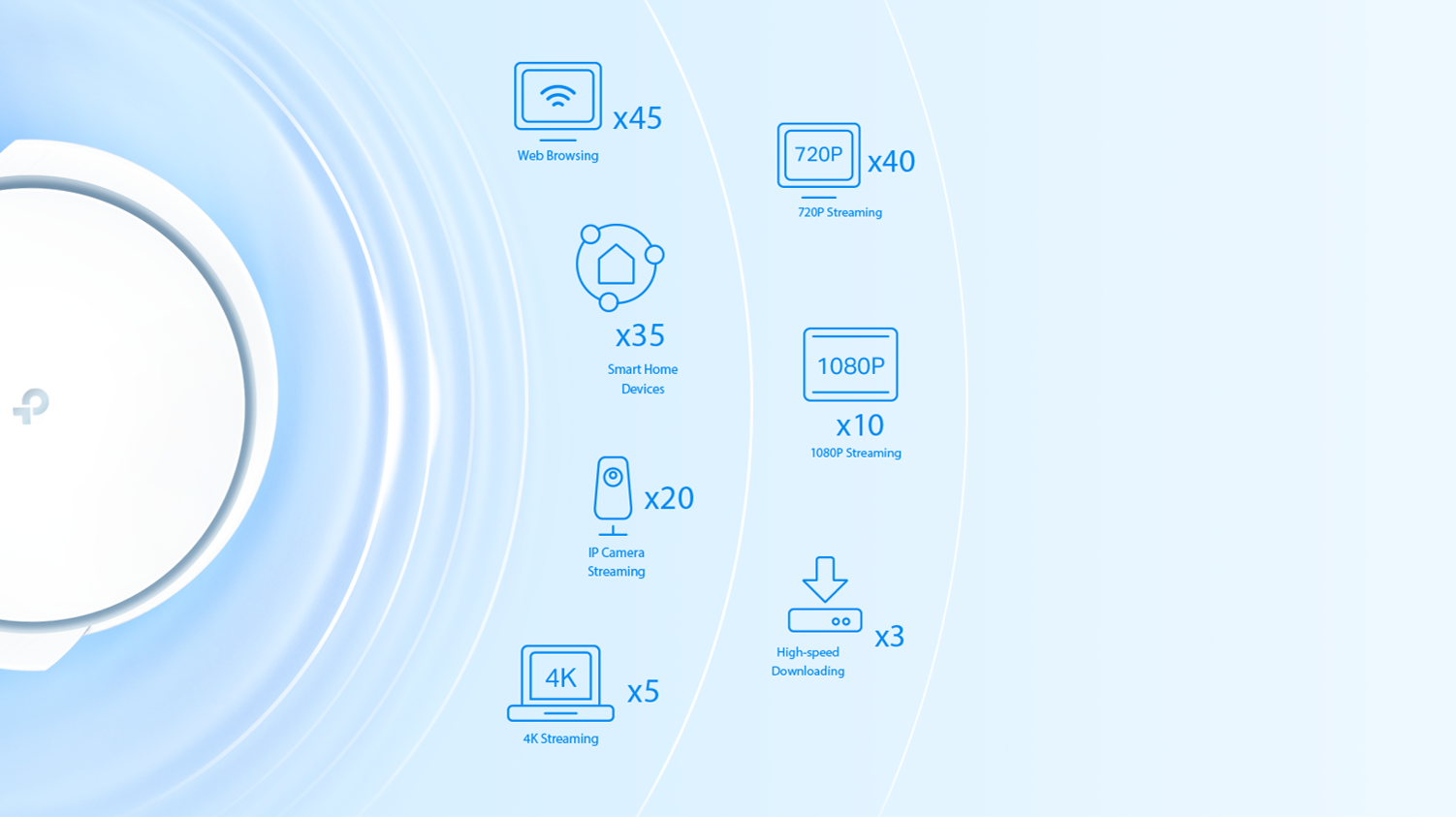 About TP-Link
Founded in 1996, TP-Link is a global provider of reliable networking devices and accessories, involved in all aspects of everyday life. The company is consistently ranked by analyst firm IDC as the No. 1 provider of WiFi products,* supplying distribution to more than 170 countries and serving hundreds of billions of people worldwide.
As one of the world's leading companies in the networking industry, TP-Link has 25+ years of iterative inventing and testing. To realize the vision of making a superior digital life available to all, we're combining the latest technology and know-how into products ideal for multi-device usage scenarios.
For more information about TP-Link, please visit us online at www.tp-link.com or follow us on:
- Facebook: facebook.com/tplink
- Twitter: twitter.com/tplink
- YouTube: youtube.com/tplinktech
- LinkedIn: linkedin.com/company/tp-link-technologies-co-ltd/
Media Contact: pr@tp-link.com
△ 7× additional 160 MHz channels (FCC); 3× additional 160 MHz channels (EU countries).
* Source: IDC Worldwide Quarterly WLAN Tracker Report, Q4 2020 Release.
From United States?
Get products, events and services for your region.