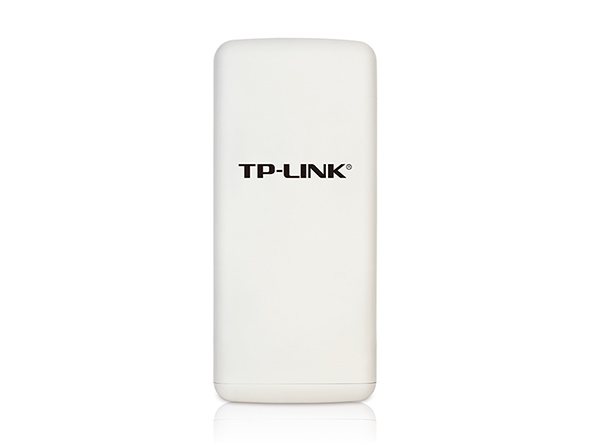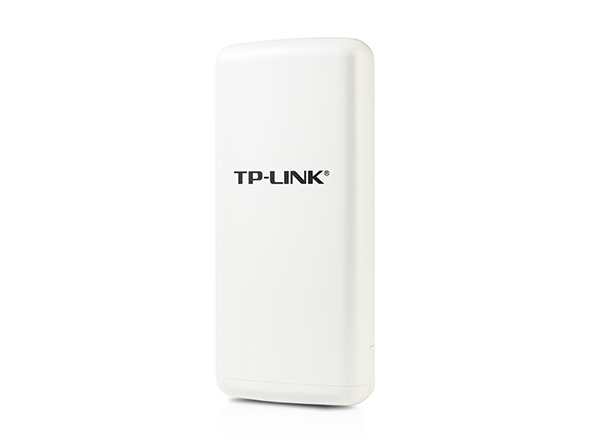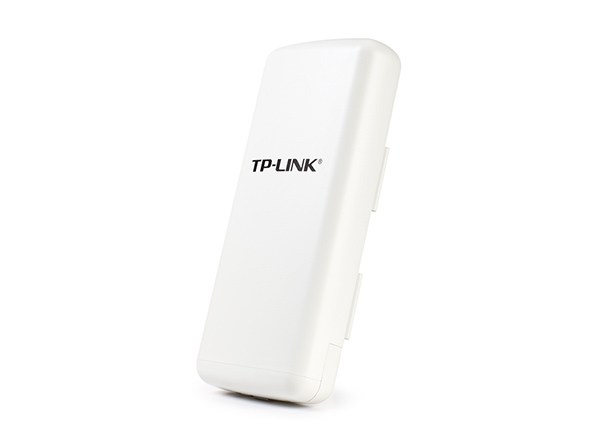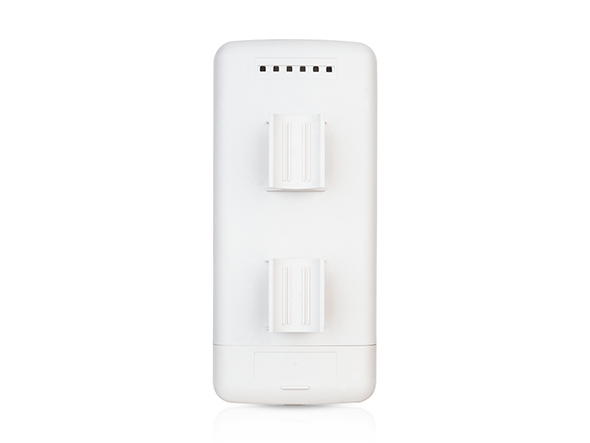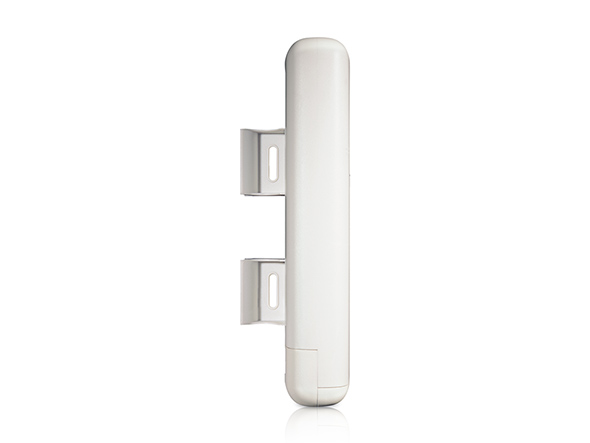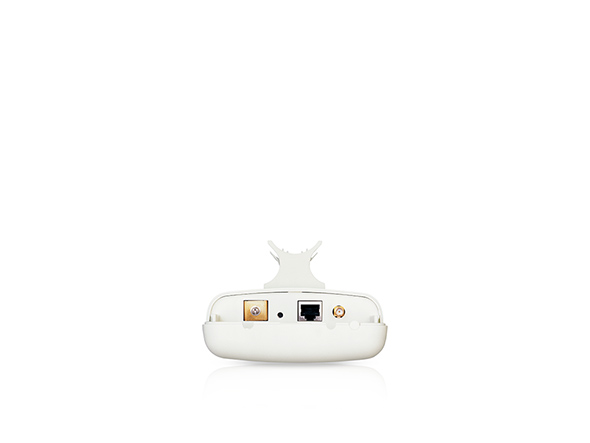 TL-WA7210N
Punto de Acceso Inalámbrico Exterior de150Mbps de 2.4GHz
Antena direccional con polarización dual de 12dBi para mejorar el rango inalámbrico.
El amplificador de potencia dedicado y el amplificador de bajo ruido mejoran el desempeño de la radio.
Cumple con la norma IEEE 802.11b/g/n, velocidad inalámbrica de hasta 150Mbps
A prueba de climas exteriores y diseño de protección contra descargas eléctricas de 4000V / ESD (Electro Static Discharge - Descargas Electrostáticas) de 15KV
Alta capacidad de transmisión
Con un máximo de potencia de transmisión inalámbrica 500mw y una antena de alta ganancia de doble polarizado 12dBi, el TL-WA7210N puede producir y recoger una señal potente y estable para una conexión inalámbrica que van varios kilómetros.

Dual-polarized
antenna
Diseño al aire libre profesional
TL-WA7210N cuenta con una carcasa resistente a la intemperie y la protección especial contra ESD y relámpagos. Es compatible con la energía pasiva a través de Ethernet (PoE), por lo que es una solución versátil de redes al aire libre.
Antena Externa de Terminal de Tierra
Soporte PoE de
hasta 60 metros
Diseñado para la instalación de la manejo Especial
Herramientas de Gestión Inteligentes
1: Alineación de Antena

Los usuarios pueden utilizar la herramienta de alineación de la antena para ajustar la dirección de sus puntos de acceso utilizando un medidor de intensidad de la señal en vivo para juzgar qué dirección es mejor configuración decisiones que mucho más simple.

2: Configuración de Distancis

Con la herramienta de tiempo de espera ACK de la AP capaz de ajustar la distancia entre dos puntos de acceso, que permite a los usuarios establecer una distancia específica con el fin de establecer la conexión inalámbrica más robusta posible.

3: Ping Watch Dog

Ping Watch Dog permite a los usuarios mantener el comando ping para comprobar la calidad de la conexión inalámbrica y pueden reiniciar el AP remoto si la señal inalámbrica empeora o se desconecta.
Productos Relacionados
54Mbps 2.4GHz150Mbps 5GHz
2.4GHz High Power Wireless Outdoor CPE

TL-WA5210G

5GHz 150Mbps Outdoor Wireless Access Point

TL-WA7510N
CPE510
CPE210
TL-WA7510N
TL-WA7210N
TL-WA5210G

Rendimineto Inalámbrico

Velocidad Inalámbrica

5GHz 300Mbps

2.4GHz 300Mbps

5GHz 150Mbps

2.4GHz 150Mbps

2.4GHz 54Mbps

Poder de Transmisión

27dBm

27dBm

27dBm

27dBm

27dBm

Antena

13dBi

9dBi

15dBi

12dBi

12dBi

MIMO

√

√

-

-

-

Alcance de Cobertura

15km+

5km+

5km+

5km+

2km+

Hardware

Procesador

560MHz

560MHz

400MHz

400MHz

180MHz

Memoria

64MB DDR2

64MB DDR2

32MB DDR

32MB DDR

16MB DDR

Compatibilidad

802.11a/n

802.11b/g/n

802.11a/n

802.11b/g/n

802.11 b/g

Antena Externa de Interface

-

-

1 * RP-SMA

1 * RP-SMA

1 * RP-SMA

Material Impermeable

√(IPX5)

√(IPX5)

√

√

√

Puertos Duales Ethernet

√

√

-

-

-

PoE Passthrough

√

√

-

-

-

Terminal de Tierra

√

√

√

√

√

Protection contra rayos por Cable Ethernet

√

√

-

-

-

Protección ESD

15kV

15kV

15kV

15kV

15kV

Protección Contra Rayos

6kV

6kV

4kV

4kV

4kV

Fuente de Alimentación

24V Passive PoE
Adapter
24V Passive PoE
Adapter

12V Power Adapter + Passive PoE Injector

Software

Modos de Operación

AP / Client / Bridge / Repeater / AP Client Router (WISP Client) / AP Router Mode

Modo MAXtream TDMA

√

√

-

-

-

Canal de Banda Ancha

5/10/20/40MHz

5/10/20/40MHz

20/40MHz

20/40MHz

20MHz

Transmisor de Control de Poder

Stepping 1dBm

Stepping 1dBm

Stepping 3dBm

Stepping 3dBm

-

Alineación de Antena

√

√

√

√

√

Monitores de Rendimineto

√

√

-

-

-

Analizador Spectrum

√

√

-

-

-

Herramienta de Prueba de Velocidad Iperf

√

√

-

-

-

Control de faros compatibles
(Aplicación de Gestión de Red Central)

√

√

-

-

-
Wireless Networking for Elevators

TP-Link offers wireless point to point link delivering up to 300 Mbps throughput. The point to point link provides wireless coverage to the entire shaft, and delivers network to the elevator car, connecting the surveillance cameras or digital signage. So that real time video can be recorded to a DVR without hard wiring coax cable directly from the camera to the recorder.

Easy, Flexible Installation
Stable Connections at High-Speeds
Ideal for Elevator Camera
No Complex Cabling
PoE Support
CARACTERÍSTICAS DE HARDWARE
Interface
1 Puerto RJ45 10/100Mbps Auto-Detector (Auto MDI/MDIX, PoE)
1 Conector SMA inverso externo
1 Terminal Puesta a tierra
Botón
Botón Reset
Fuente de Alimentación Externa
12VDC / 1.0A, Passvie Power over Ethernet (Soporta longitud de CAble Ethernet > 60 metros)
Estándares Inalámbricos
IEEE 802.11n,IEEE 802.11g, IEEE 802.11b
Dimensiones (W X D X H)
10.4 × 4.7 × 3.2 pulg. (265x120x83mm)
Antena
Antena Direccional de 12dBi con Polarizado Dual
Cobertura de Antena
Horizontal: 60° Vertical: 30°
Protección
Protección 15KV ESD
Protección Contra Rayos 4000V
Terminal Puesta a Tierra Integrada
CARACTERÍSTICAS INALÁMBRICAS
Frecuencia
2.4-2.4835GHz
Tasa de Señal
11n: Hasta 150Mbps(dinámica)
11g: Hasta 54Mbps(dinámica)
11b: Hasta 11Mbps(dinámica)
Sensibilidad de Recepción
802.11n
150M: -76dBm
121.5M: -78dBm
108M: -80dBm
81M: -84dBm
54M:-87dBm
40.5M:-91dBm
27M:-92dBm
13.5M:-95dBm
802.11g
54M: -79dBm
48M: -81dBm
36M: -85dBm
12M: -92dBm
6M:-95dBm
Modos Inalámbricos
Modo AP Router
Modo AP Cliente Router (WISP Cliente)
Modo AP / Cliente / Puente / Repetidor
Funciones Inalámbricas
Puente WDS, Estadísticas Inalámbricas
Seguridad Inalámbrica
SSID Hablitiado/ Deshabilitado
Filtrado de Dirección MAC
Encriptación 64/128/152-bit WEP n, WPA/WPA2, Encriptación WPA-PSK/WPA2-PSK (AES/TKIP)
Funciones Avanzadas
Proporciona 4 niveles indicadores de señal con LED
Potencia de Transmisión
<20dBm (EIRP, Para los países que usan el estándar CE)
<27dBm (Pico de potencia de salida, Para Países de usan el estándar FCC)
Otros
Certificacion
CE, FCC, RoHS
Contenidos del Paquete
TL-WA7210N
Fuente de Alimentación
Inyector PoE
Kit Para Montaje en Poste
CD de Instalación
Guía de Instalación Rápida
Requisitos del Sistema
Microsoft Windows 98SE, NT, 2000, XP, Vista™ o Windows 7/8, MAC OS, NetWare, UNIX o Linux.
Ambiente
Temperatura de Funcionamiento: -30°C~70°C (-22℉~158℉)
Temperatura de Almacenamiento: -40℃~70℃ (-40℉~158℉)
Humedad de Funcionamiento: 10%~90% sin condensación
Humedad de Almacenamiento: 5%~95% sin condensación
From United States?
Get products, events and services for your region.