How to select 4G band manually on Deco 4G Products
By default, the 4G band is set on Auto on our Deco 4G products; however, if the device is not working on the best 4G band or the 4G band always changes, which might cause an LTE disconnection issue, you could try to select the 4G band manually.
Here we take Deco X20-4G as an example:
Step 1: Launch Deco App, tap More->Internet->Band.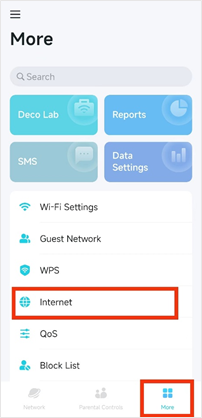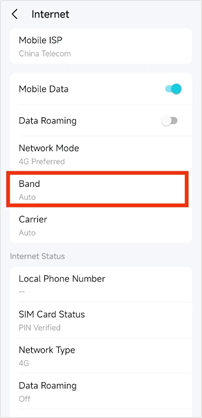 Step 2: The band is set to be "Auto" by default, disable the "Auto", and it will search for available 4G bands nearby.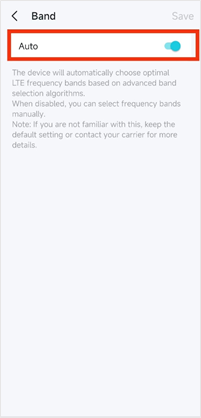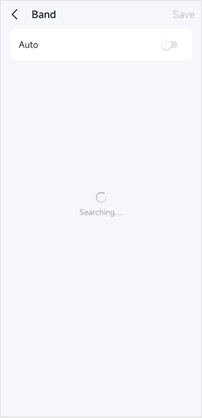 Step 3: Select the 4G band that you would like to use and tap "Save" in the upper right side corner. Then go back to the Internet page to check the current Band under the Internet Status part.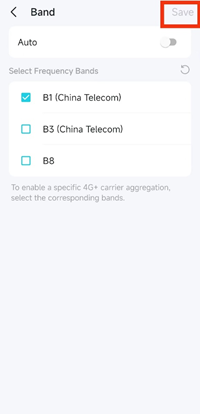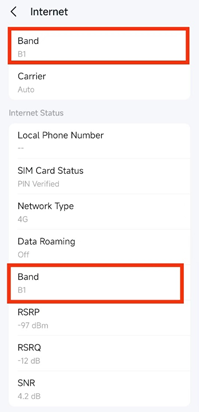 NOTE:
1) The band selection is for the 4G network, if the 4G band you selected is not supported by your carrier in the area, it might fall back to the 3G network or has no service at all.
2) If the band displayed under Internet Status is different from the band you've selected, please check if it falls back to WCDMA which is the 3G network, if so, it is normal. If you are sure the 4G signal in the area is strong and stable, you could change the Network Mode from 4G Preferred to 4G only on the More > Internet page.
3) If you select two or more bands for carrier aggregation, it might only work on a single band as well, because whether and how the bands will be aggregated is related to the base station as well, we are unable to force it to aggregate.
Is this faq useful?
Your feedback helps improve this site.