How do I connect my TP-Link Kasa Devices with Microsoft Cortana?
This FAQ provides step-by-step instructions for connecting your TP-Link Kasa account to your Microsoft Cortana digital assistant. This will enable easy voice control of your Kasa devices from anywhere using Cortana.
BEFORE CONNECTING
Ensure Remote Control is enabled for all devices in your Kasa APP.

Open the Kasa App and signed into your account. If you don't have a Kasa account yet, please register for one. You can refer to FAQ-948 for help.
Ensure your Kasa devices are connected to your secured 2.4GHz home Wi-Fi network and you can control them from your Kasa app.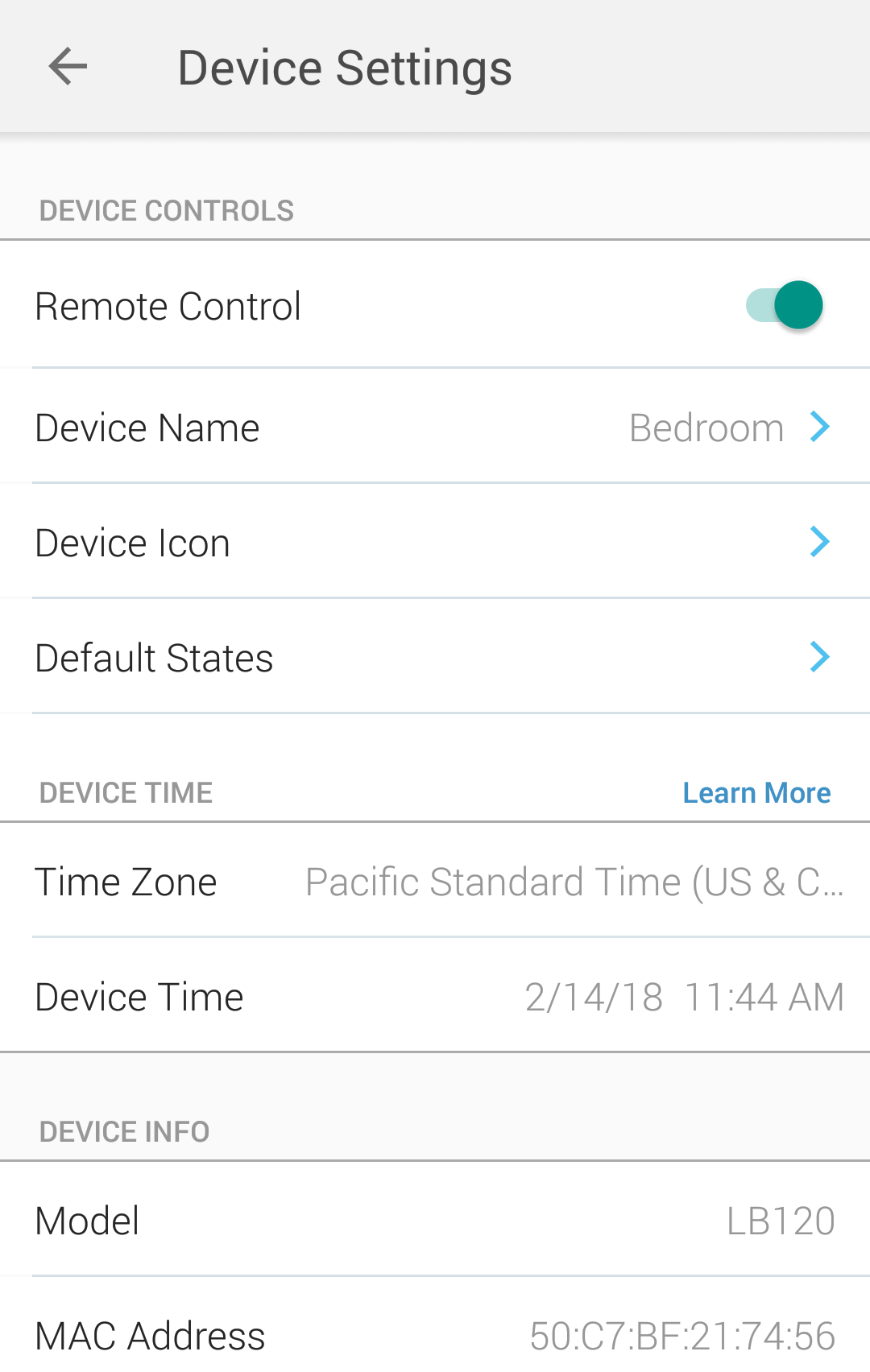 Ensure the names of your Kasa devices are compatible with voice recognition

Each device must have a unique name. Voice assistants can't differentiate between duplicates.
Device names should use recognizable words (avoid custom abbreviations or letter combinations).
Avoid mixing numbers and letters as this sometimes confuses voice assistants.
CONNECTING KASA AND CORTANA
Ensure the Connected Home feature within Cortana is enabled

Tap ≡ menu icon from the top menu within the Cortana app
Tap the Notebook icon from the menu list
Select the Connected Home option from the menu
Tap the Enable option from the Connected Home screen.
Authenticate with Cortana using your Microsoft Account as required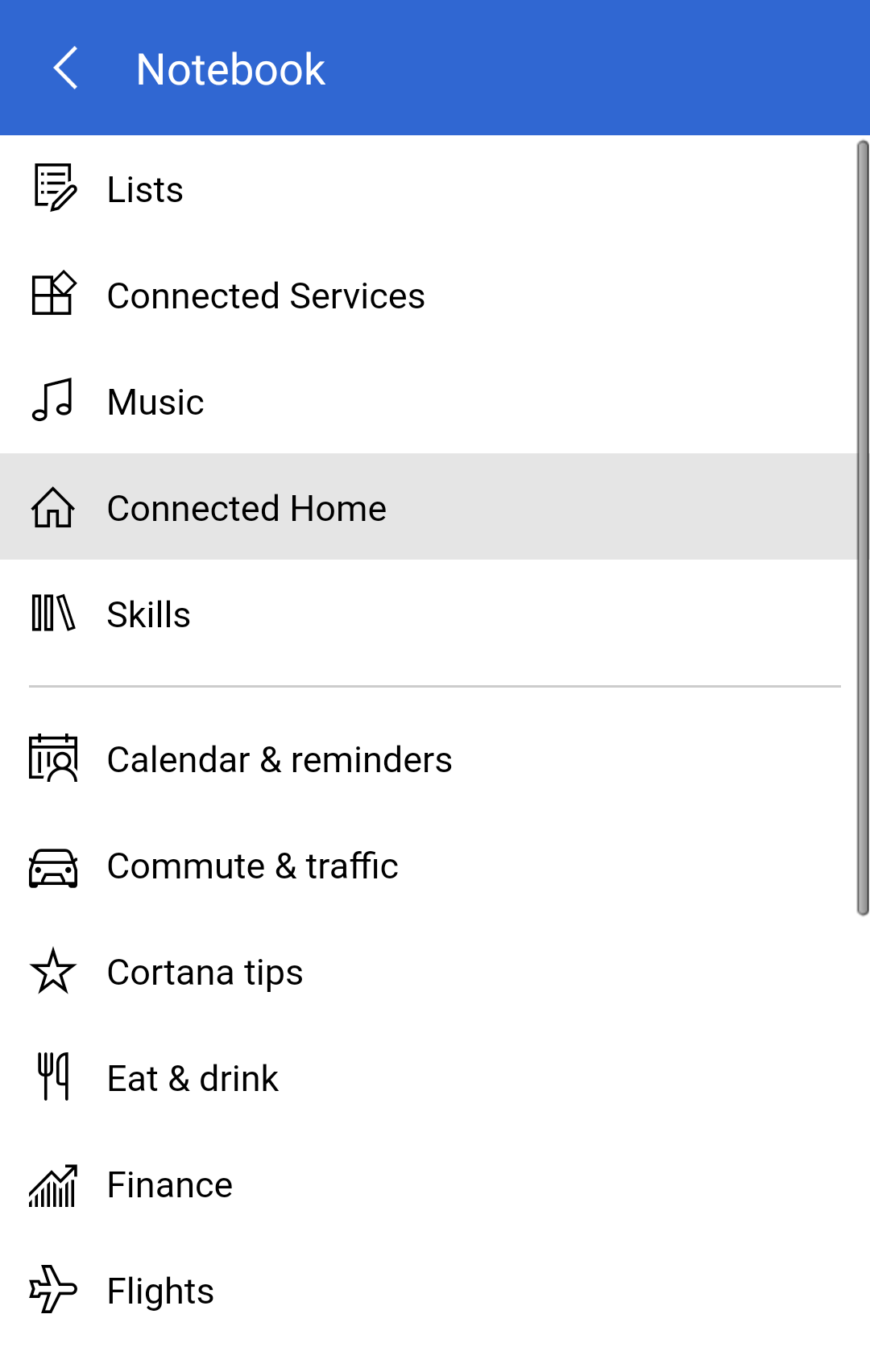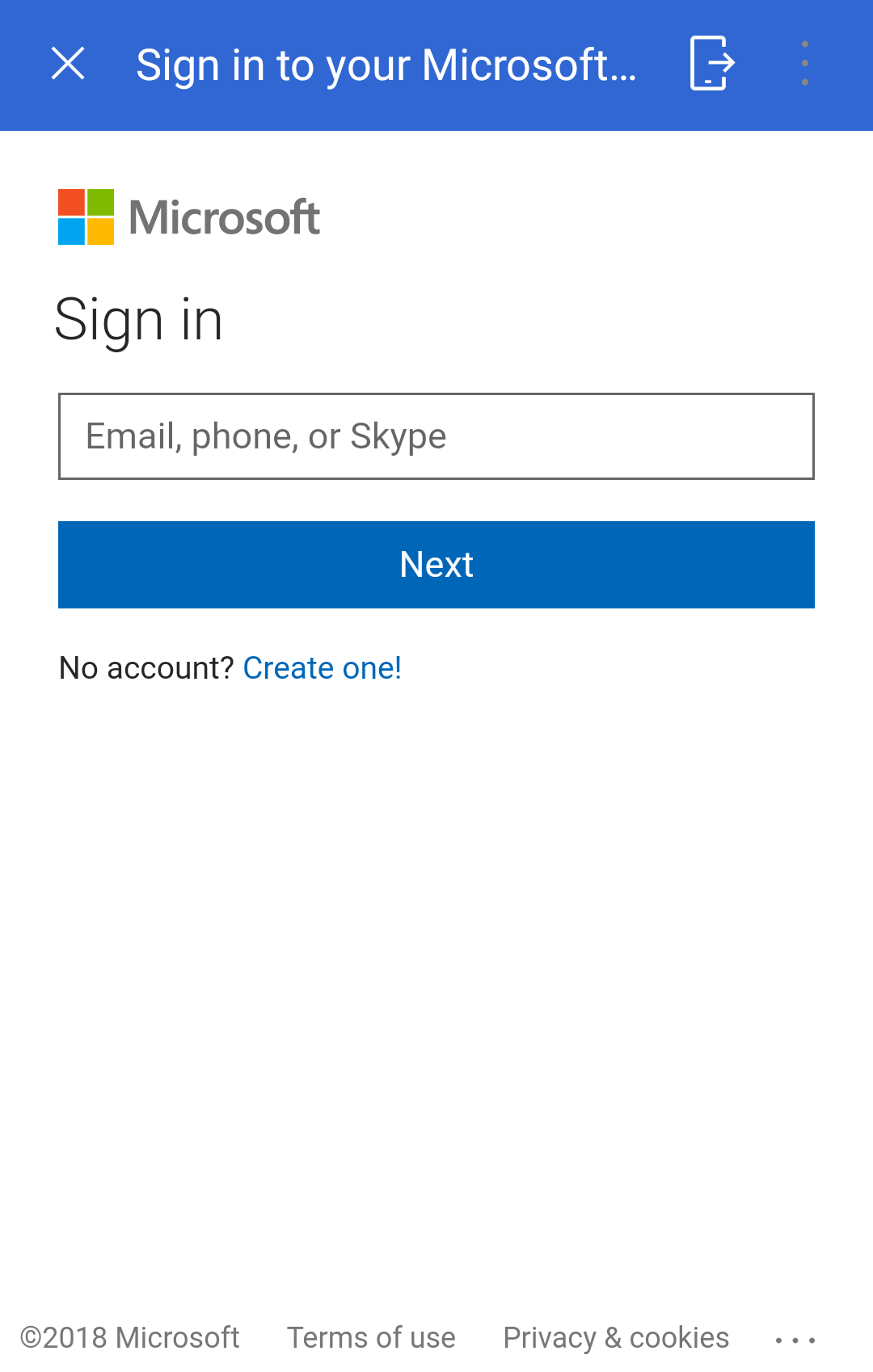 Enable the Kasa Skill in Cortana

Tap on Kasa from the list of Connected Home Skills in the Cortana App
Tap the Connect button on the Kasa Skill page
You may also view the relevant Terms of Use and Privacy Policy info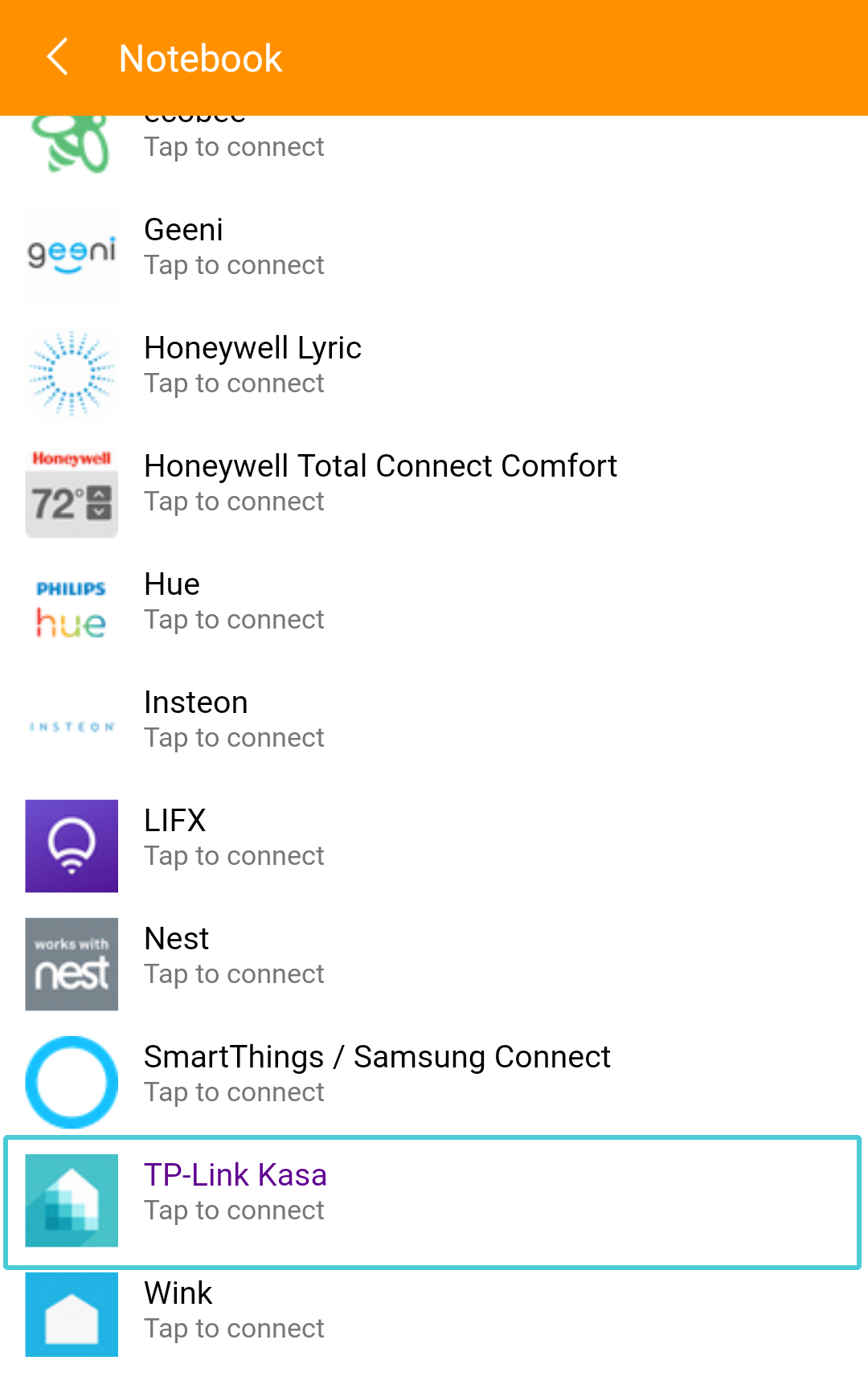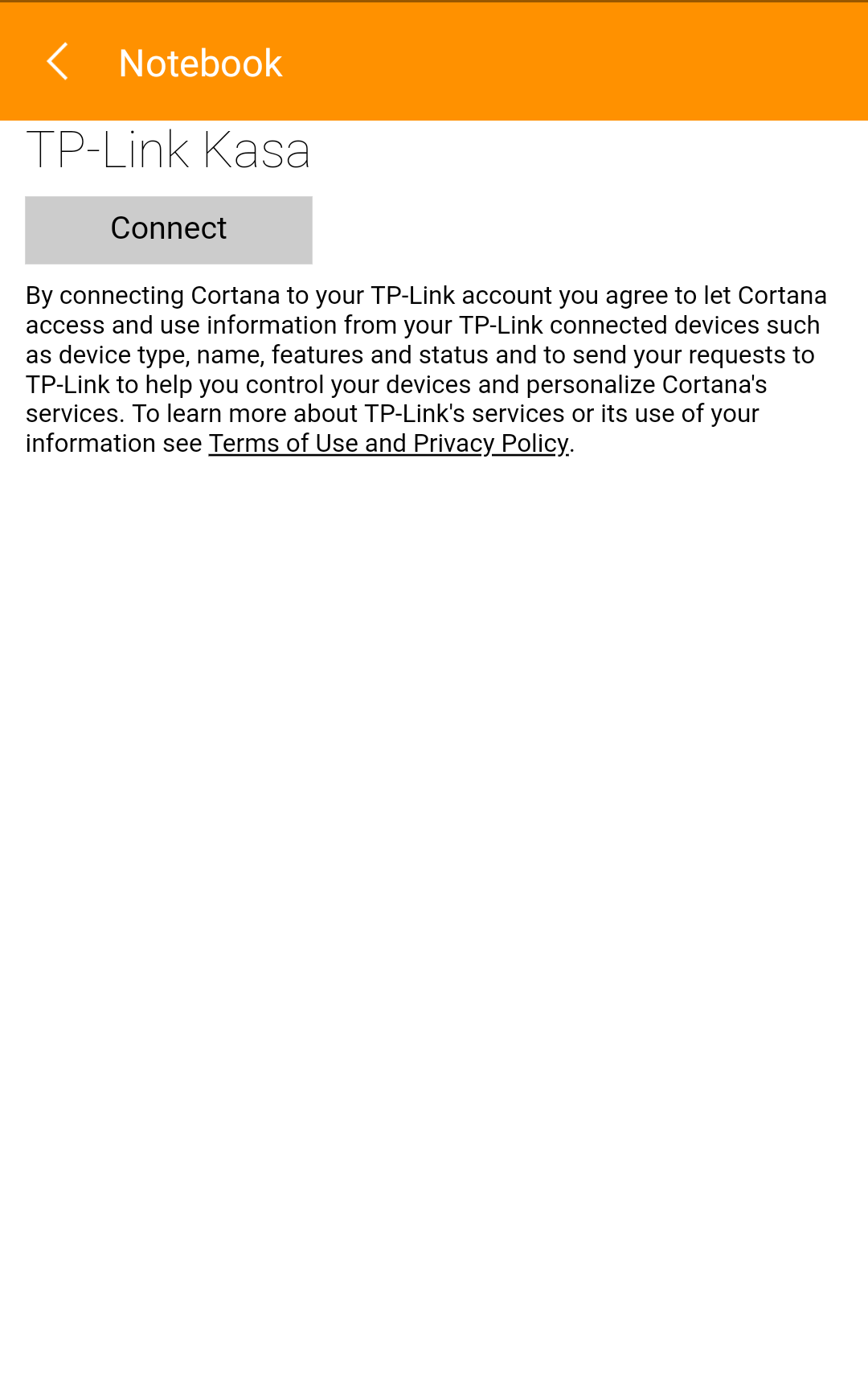 Authorize the Kasa connection with Cortana

After tapping Connect, you will be redirected to the Kasa Authentication screen
Enter your Kasa account and password
Tap Authorize button to connect.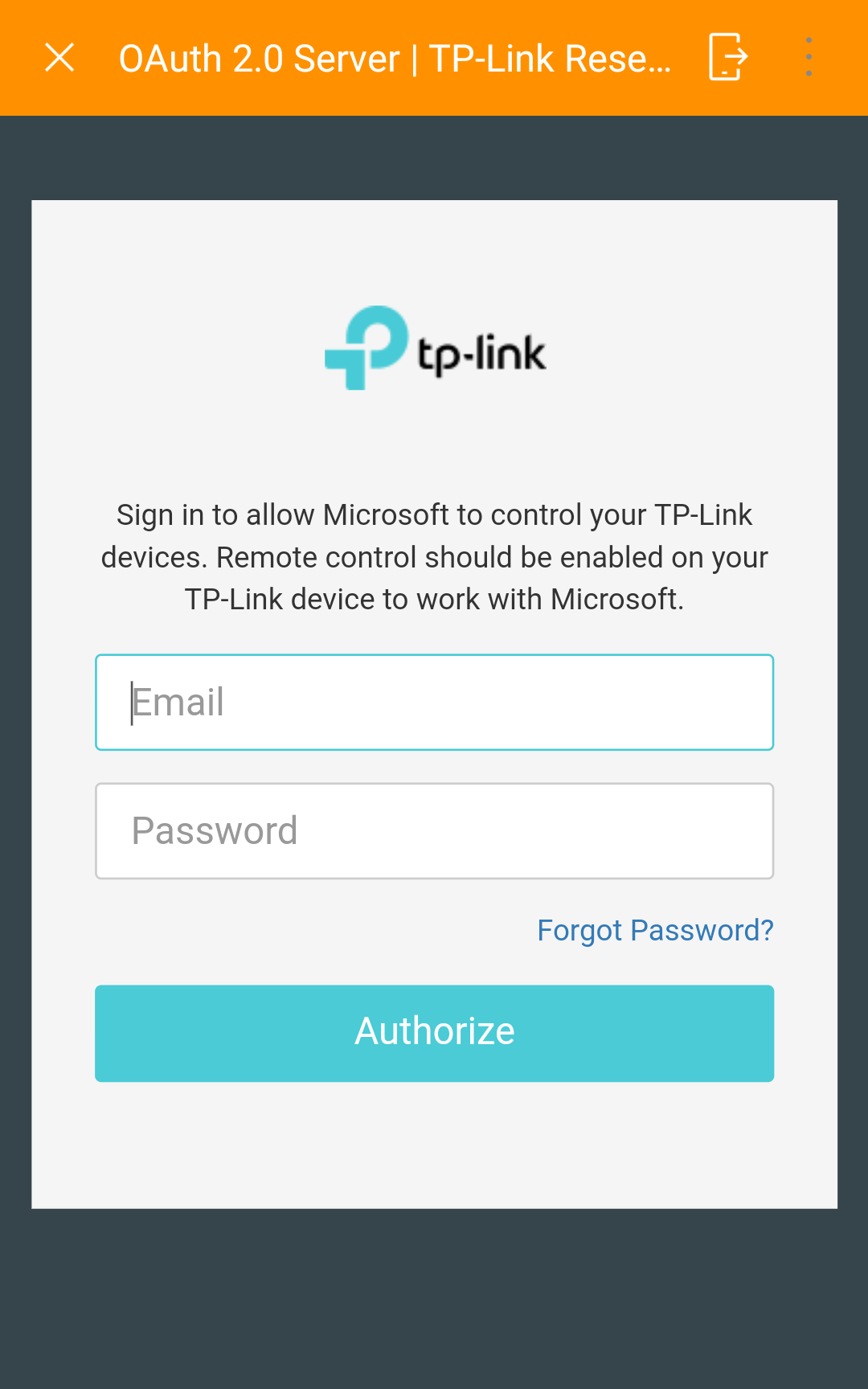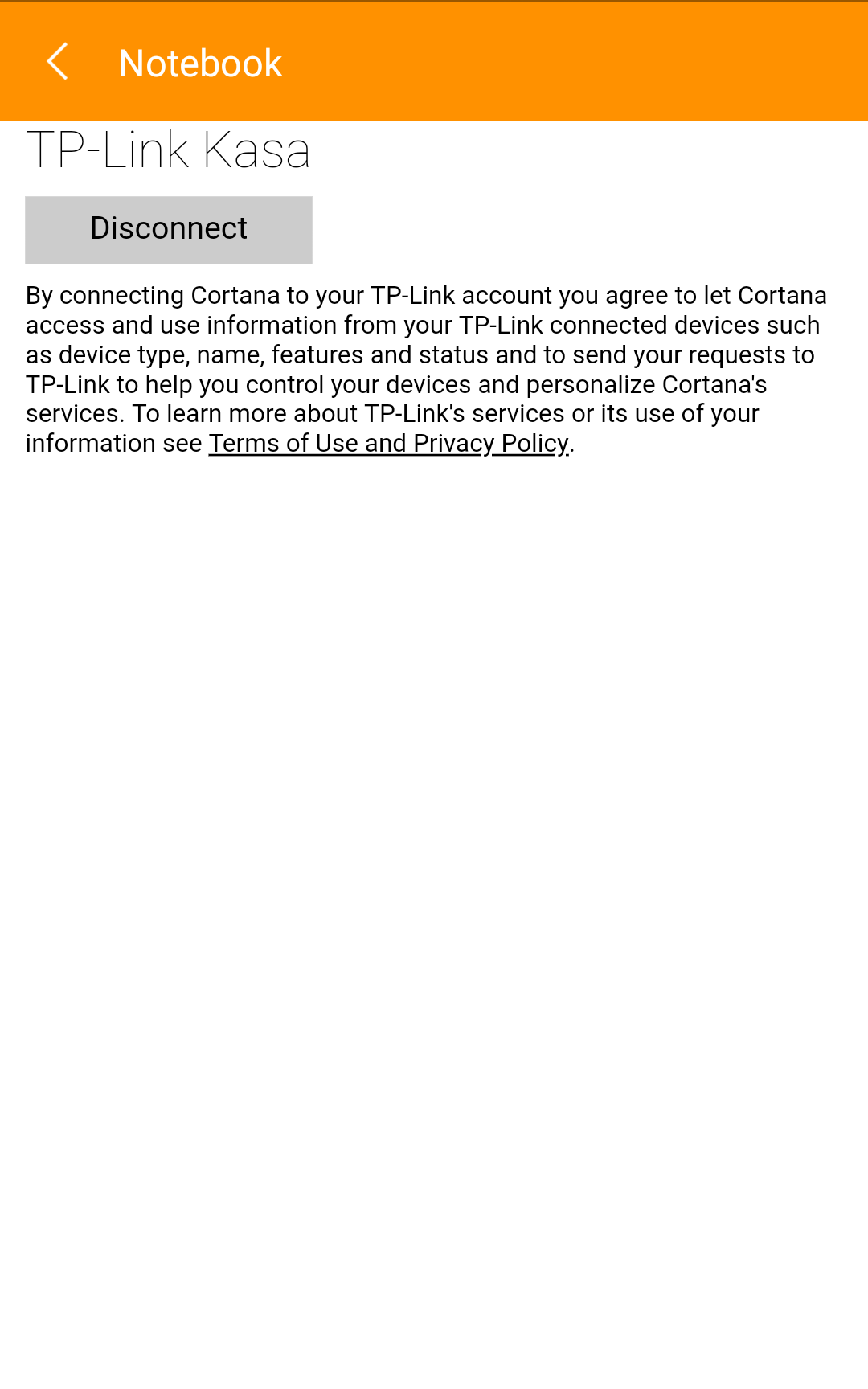 All done! Time to start using Cortana to control your Kasa devices with your voice.

Try a few simple commands like "Cortana, turn on my _________ light."
For a list of supported Cortana lighting voice commands, visit the Cortana support.
Is this faq useful?
Your feedback helps improve this site.