Adding an additional unit to your TP-Link Deco M5 network
Tap [+] on Deco app to add new Deco unit.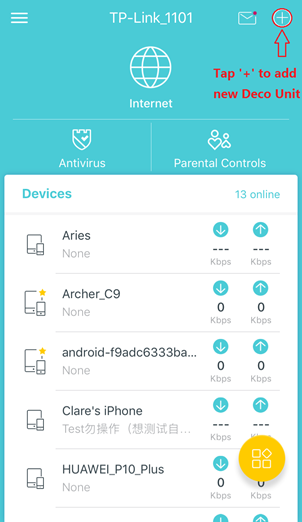 Unpack the new Deco unit and tap "Next".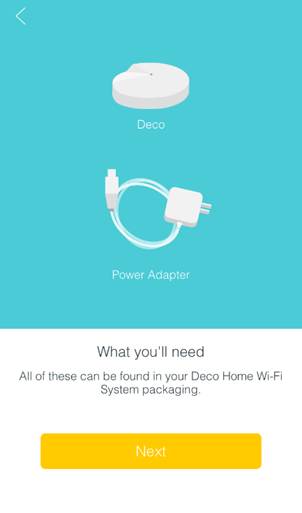 Find a suitable or preferred location for the new Deco unit and tap "Next".
Plug in and power up the new Deco unit and tap "Next".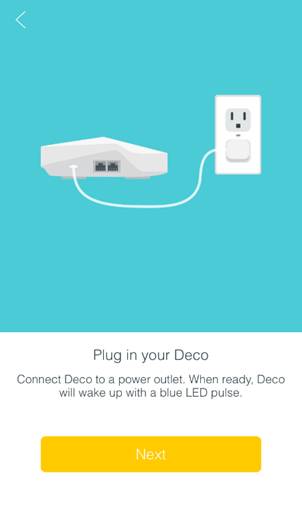 Turn on Bluetooth on your smartphone and wait for the Deco's LED to pulse blue. Tap "Deco's LED is pulsing blue".
*NOTE: 1. Bluetooth 4.0 must be active to complete setup.
2. If the LED is not pulsing blue, please find the RESET button at the back panel of the unit. Press the button for one second and then release it, the LED will turn yellow. Just wait for about one minute until the LED turns pulsing blue and go on.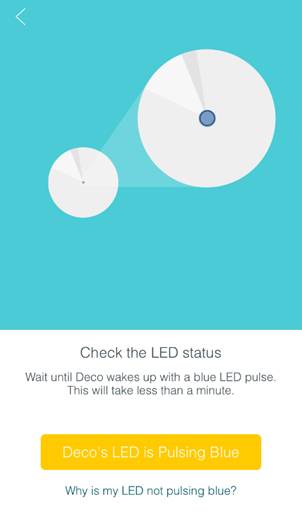 Your smartphone will attempt to connect to the new Deco unit.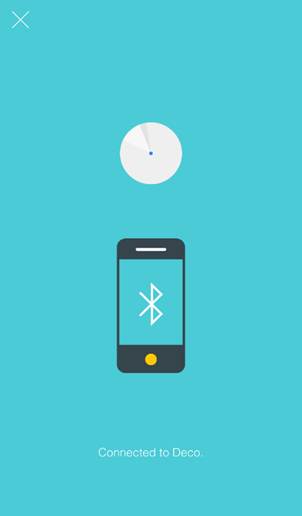 Your new Deco unit will attempt to link to your existing Deco(s).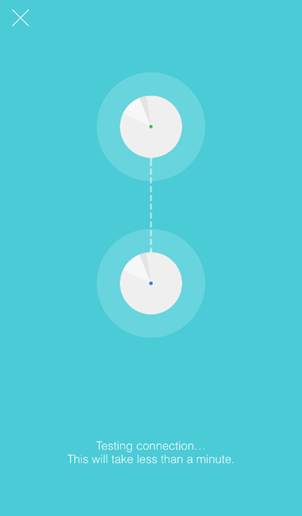 Assign the new Deco a room identifier.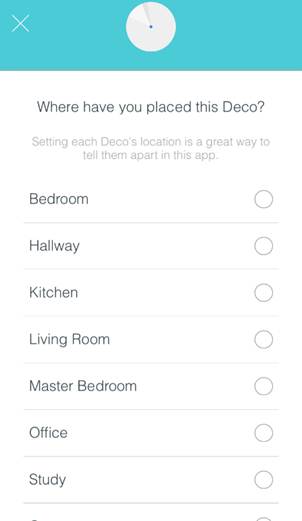 New Deco unit will then optimize its network settings.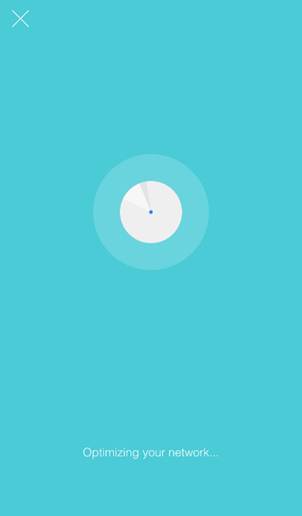 Setup complete. You can now add an additional device or exit.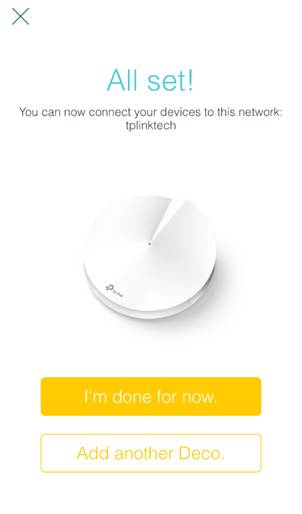 This Article Applies to:
Deco M6 , Deco M5 Plus , Deco M5
Is this faq useful?
Your feedback helps improve this site.
When You Set Up | Updated 02-09-2018 09:02:05 AM